200 Fun Lists to Make That Revive & Organize Your Life
What if the only thing standing between you and health, happiness, or impact is…
a list?
It sounds too easy, but it's not! These fun and meaningful lists lift your spirits, calm your mind, organize your life, and connect you with others on a shockingly deeper level.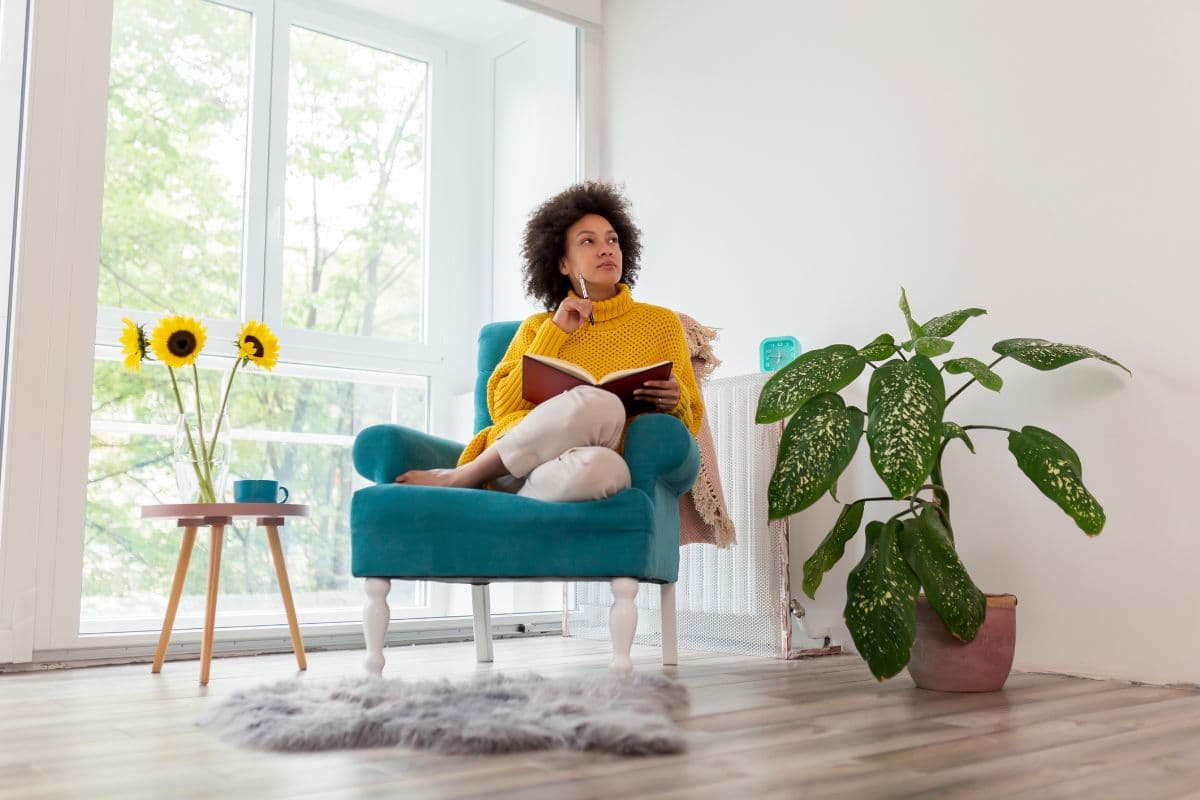 In this article, you'll find tons of ideas for lists to make. Each can take as little as 2 minutes.
Make the list, then bask in the glow.
Why Does Making a List Feel So Satisfying?
As it turns out, making lists has incredible benefits. It helps you:
organize your thoughts (easing overwhelm or anxiety)
think deeply – clarifying future plans, goals, and next steps
remember important things
prioritize your time and actions (especially great when facing information overload)
Engage your imagination, creativity, and outside-the-box thinking
Pinpoint the vital few actions that contribute to your well-being and success.
Get you moving. Sometimes, it takes the first step (making a list) to move out of paralysis. You are no longer avoiding – you're on the move!
How do you make a list of things?
Step 1: Get off your phone! Give yourself a mental break. In our frenzied digital world, this is a true gift you give yourself.
Step 2: Choose a comfy, calming place (in quiet or with music).
Step 3: Grab a pad of paper and a pencil. Then, brew a cup of tea or coffee.
Now you're ready!
Top 10 Lists To Make
First, these are the best lists to vastly boost your quality of life. They offer the most benefit!
1. Top 5 Favorite Things List. I recently did a top 5 favorite things activity with friends at a cabin. Each topic sparked new and exciting conversations. And it was such an easy way to connect.
How to play: Decide on 5-10 topics. Each person writes their "top 5" for that topic in descending order. Topics could include: Pixar movies, Halloween decorations, time of day, sleeping positions – you can do anything! Once everyone is done writing, discuss.
2. Morning Routine Ideas. How you start your morning determines your entire day. Be intentional and find ways to jumpstart.
3. Make a Top 3 Tasks List. Instead of long to-do list, what are the 3 things you MUST get done to reach your goals today?
4. Self Care Ideas List. Many of us don't rest enough. Write down the ways in which you can take better care of yourself today.
5. Bucket List Ideas. You are NEVER to old to dream a new dream. Where do you want to go? Who do you want to be? What do you want to do? Dream big.
6. Gratitude List. It's impossible to be depressed at the same time that you feel grateful. That's why a gratitude list is so profound. Any time you need a lift, jot down 10 things in your life you appreciate.
7. List of Healthy Rewards. Sometimes you need something to look forward to. Or a way to treat yourself after hitting a goal milestone.
8. List of Ways to Boost your Health. Perhaps it's just 1 pushup or 1 more salad added to your week.
9. Things To Do on Your Next Staycation or Vacation. Thinking about future plans puts you in a good mood and gives you something to look forward to.
10. People You Want to Appreciate This Week. Too many days pass without telling loved ones how much we appreciate their words and actions. Be specific and tell someone how you feel.
Lists To Make to Organize Your Life
11. List of Things You Need to Say No To – Often, it's not what you need to add to your life. It's what you need to take away.
12. List of Easy Meals To Make – When it's 5pm, you need quick options!
13. Nagging Tasks That Need to Get Done.
14. Household Chores List – Then split them up amongst your family.
15. Spaces To Declutter – List all of the places in your home that could use a good cleanout. Then, start your first spot.
16. Work Activities You Truly Love. After your list, brainstorm ways to add more of these tasks into your day.
17. A Rotating Grocery List. Our weeknight dinners used to be a mess. But once we created a rotating meal plan and one master grocery list, dinners became a lot easier!
18. The Things You've Eaten. Studies show that those who keep food logs lose more weight than those who don't.
19. Night Routine Ideas – A good evening routine sets you up for a fantastic following day. Never underestimate the power of the "wind down."
20. Ways To Simplify Your Life – From deleting old downloads to decluttering your papers, there are a plethora of ways to make your life less complicated.
21. Mini Goals Ideas – Audacious goals are inspiring, but not always realistic. Make a list of goals you can accomplish in a day, week, or month that make you feel proud.
22. Things to Do on Sunday – simple actions you can do on the weekend to help your weekdays run better.
23. List of Make Ahead Breakfasts (or Lunches) for busy days.
24. Things To Do Before A Major Event or Holiday – A little preparation goes a long way. Ensure that Christmas, birthdays, or even weddings or work events don't sneak up on you.
25. Make a List of Home Items to Restock. Paper towels, soap, Kleenex. One big haul saves a lot of time later.
Lists To Make When Bored
Next, what do you list when bored? These are all amazing ideas!
26. Favorite Podcasts. Or Youtube, and other audio content you want to check out.
27. Inspirational Books List – What books do you want to revisit? Or read for the first time? I just read Wolfpack by Abby Wambach, and it was so inspiring!
28. Inspirational Movies List – Jot down movies that lift your spirits and empower you to take on the world.
29. List of Things To Do on Rainy Day – The next time you're faced with boredom, you'll know exactly what to do to get out of it.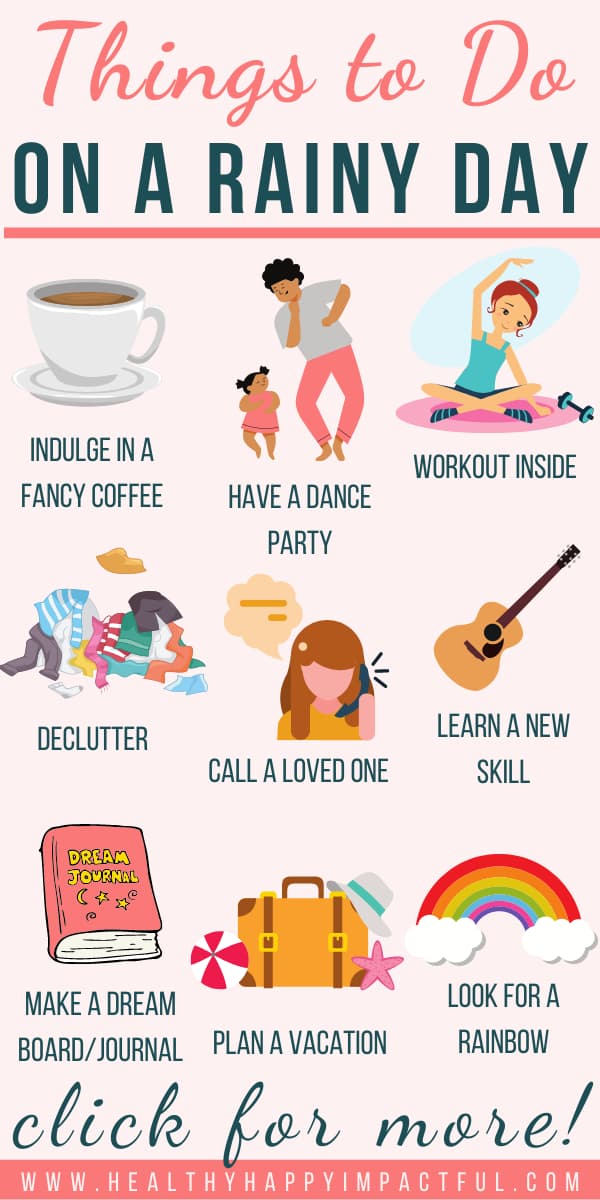 30. Countries You Want to Visit.
31. List of Quotes For Inspiration – We all have certain quotes that speak to us. Write down your favorites, then cut out your list to put in obvious locations around your home.
32. Stress Relief Activities. Writing ideas in a list will help you take a walk instead of reaching for the candy bar.
33. Apps or Tech That Make Your Life Better.
34. Apps or Tech That Aren't Benefiting You.
35. List of Great Adult or Kids Books That are Also Movies. Read the book, then rate the movie!
36. Favorite Blogs, Articles, Magazines. Written or visual sources of inspiration.
37. List of Quotes For Your Kids – Kids need inspiration as much as adults. Check out these inspiring reading quotes, kindness quotes, and great thoughts of the day for kids.
38. Favorite Ways to Move Your Body.
39. Documentaries to Watch
40. List of Picnic Date Ideas – to add fun and adventure to your next outing.
41. Companies or Organizations You Admire.
42. List of Topics To Talk About. For your next family gathering, friend party, or get-to-know-you event.
43. Things To Sell To Make Money
44. Things That Make You Laugh.
45. List of Book Ideas For Yourself (See: best books to start a reading habit )
47. Your Strengths. Good Habits. All the things you're doing right.
48. Family Night Activities that everyone wants to do.
49. At-Home Activities For The Kids. For when they start bouncing off the walls on breaks from school or extreme temperature days.
50. Things You Love to Do When You Have a Free Hour.
Lists That Boost Your Mood
These are great lists to make in a journal. In fact, I keep many of these myself, so I'm sharing many of the items in my journal right now.
51. Ways to Add Beauty Into Your Life.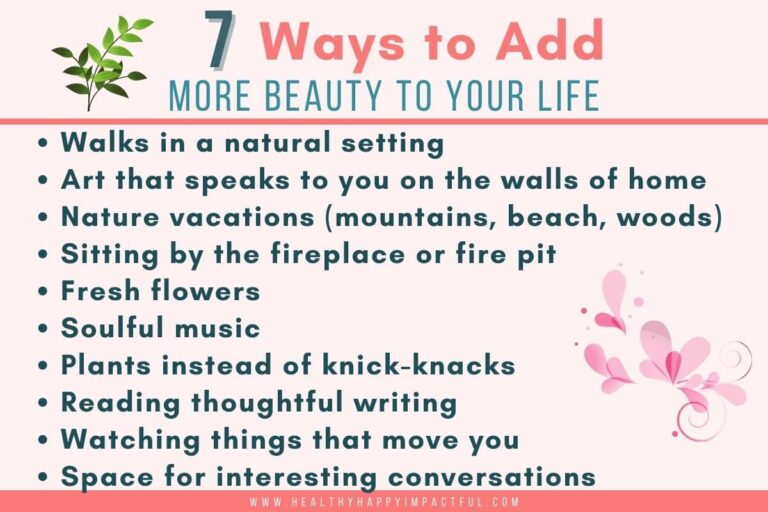 52. Ways to Add Fun Into Your Life
Good movies
Date night
Working at a coffee shop or on my deck
Picnics
Eating excellent food or wine (or eating from a new restaurant)
Bucket lists activities
Family traditions
53. Inspiring people in your life. These people could be possible mentors or just humans you want to spend more time with.
Pro Tip: Schedule a get-together with at least one person off of this list.
54. Ways to Practice Self Love. If you've noticed a "mean moment" to yourself lately, brainstorm ways to give yourself the love you deserve.
55. Random Acts of Kindness. These make someone's day AND make you feel like a million bucks at the same time.
56. Pre-Planned Acts of Kindness. Bake an extra pumpkin bread for the neighbor, or take someone a cup of coffee. These don't have to be big to feel rewarding and build community.
57. List of Things You Love About Someone. This not only boosts your mood, but also makes someone else feel appreciated.
58. The Most Amazing Food You've Eaten.
59. List of Self Love Affirmations or Gratitude Affirmations. Train your mind to see the good.
60. List of Morning Affirmations or Bedtime Affirmations
61. Make a List of Affirmations To Put on Your Phone. Several years ago, I began setting goals and affirmations to pop up on my phone. It has been an easy, yet shockingly effective way to change my mindset.
Pro Tip: Write down your favorite two or three and have them pop up at certain times of the day.
62. Favorite Parts of Your Body.
63. Simple Joys List
64. The People Who Have Helped You
65. The People You Have Helped
67. Write a List of Feel Good Songs
68. Self Care Sunday Ideas List or Any Self Care Day. Use the list to do an at-home wellness retreat.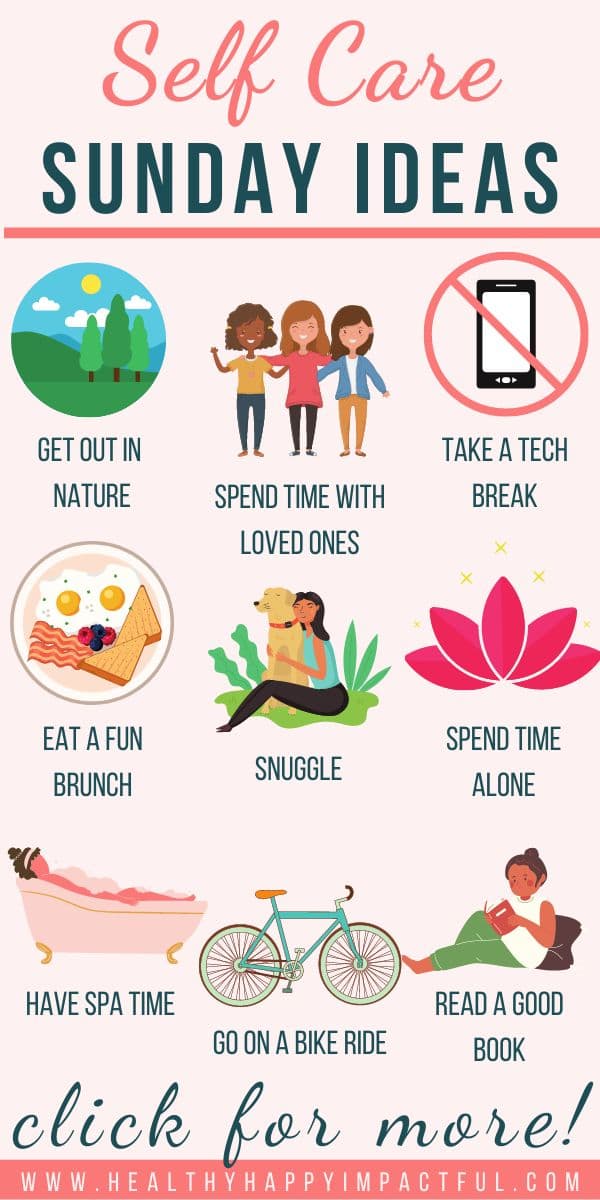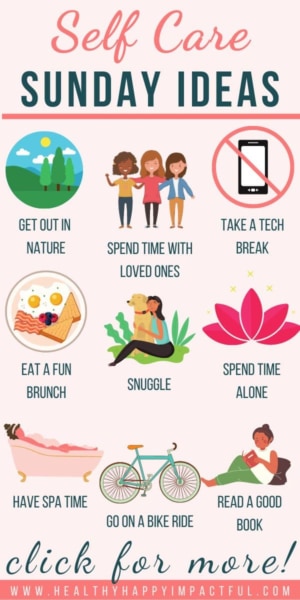 69. Ways to Practice Gratitude
70. List of Hobbies You Could Pursue
71. Ways You Can Practice Listening to Your Inner Voice. Studies show that in our constant digital stimulation, we are afraid of being alone with our thoughts.
Devices are making us exhausted and less creative than ever. If you feel this, make a list of short practices you'd consider incorporating into your day. (Meditation, quiet thinking time, a walk without a podcast, etc.)
72. Write a List of Things You Love About Yourself
73. Your Best Childhood Memories
74. All The Ways You've Overcome Adversity.
75. Causes You Want to Give To – I recently made a list of these and was surprised by how good the action made me feel. And now I know exactly what to do.
Fun Lists To Make With Friends
Next, these lists make for a fun night with others!
76. The Best Gifts You've Ever Given.
77. The Best Gifts You've Ever Been Given. These are great lists to make if you are trying to come up with gift ideas.
78. Seasonal Bucket Lists or Your Favorite Activities. See:

79. Favorite Athletes. (Or singers if you aren't into sports)
80. Girls Night Ideas
81. Trivia Night Themes. Here are fun ones:
82. Holiday Traditions To Start Together
83. Favorite TV Shows or Movies.
84. The Qualities of a Good Friend.
85. Cheap or Free Things To Do With Friends
86. The Most Daring Things You've Done. And how they made you feel.
87. Make a List of Fun Crafts to Make
88. Favorite Sights, Smells, Tastes, Feels.
90. The People You Spend The Most Time With. We tend to emulate these people, so make sure it's who you want to act like.
91. List of Motivation Strategies – Find the best way to motivate yourself and others.
92. Foods You'd Love to Try.
93. Compliments Friends or Family Have Given You.
94. Things To Do For Your Next Birthday. Celebrate like the rockstar you are!
95. Coffee Shops or Parks to Explore Together
96. Bookstores or Libraries to Explore Together
97. Fun Things to Bake
98. Make a List of Pinterest Recipes You Want to Try
99. Ways To Make New Friends. If you're feeling lonely, make a list of the ways you can meet new people.
100. Ways to See Your Friends More Often. Wine tours, book clubs, and craft nights are all great ways to turn your spontaneous get-togethers into once-a-week occasions.
Best Lists To Make For Self-Improvement
102. List of Your Top 5 Values (Or Priorities)
103. Skills to Develop For Work or Life. For example, I write for a living so I'm always making lists of things to learn or add to my writing.
104. Conferences, Workshops, or Learning Events You'd Like to Attend.
105. Big Personal Goals you hope to accomplish in your life.
106. Family Goals List
107. Marriage Goals List
108. List of Ways To Achieve Your Goals. A goal is just a wish unless you have a plan.
109. 30 Day Challenge Ideas List
111. Things Society Tells You To Do That You Don't Have to Follow. How you dress, eat, work, take care of your kids, etc. We all need reminders that it's okay to be ourselves.
112. List of Things You Want To Learn.
113. List of Things You Want To Invest in. Your business, your family, or assets like stocks, bonds, and real estate.
114. Best Books You've Read List. Add a section on lessons learned too.
115. Ways to Invest In Yourself. We often forget that WE are our best investment.
116. Ways To Get 1% Better Each Day.
117. List of Productive Ways You Could Use $1,000. (Or think specifically about your next tax refund, payday, etc.)
118. Ways to Get Out of Your Comfort Zone.
119. Good Habits You Want To Teach Kids.
120. Ways To Boost Your Energy
121. Reading Challenge Ideas List
122. Your Most Important Life Lessons
123. Growth Mindset Activities List
124. All The Hard Things You've Done This Week.
125. Hard Things You Want to Do to Make Yourself Stronger.
Random Things To Make Lists of
Next, these are creative list ideas that help you reflect, plan, and more.
126. Things You Loved to Do as a Kid.
127. Favorite Teachers. Or teachers that have had the biggest impact on you.
128. Things You Can't Live Without.
129. Ways You Can Make a Difference Where You Are Right Now. Often, we think, "if I just had the title or achievement, I could do more." But much good can be done in the world where you are.
130. What You'd Do With 10 Million Dollars.
131. List of Non Toy Gifts for Family and Friends. Show your love without cluttering a home.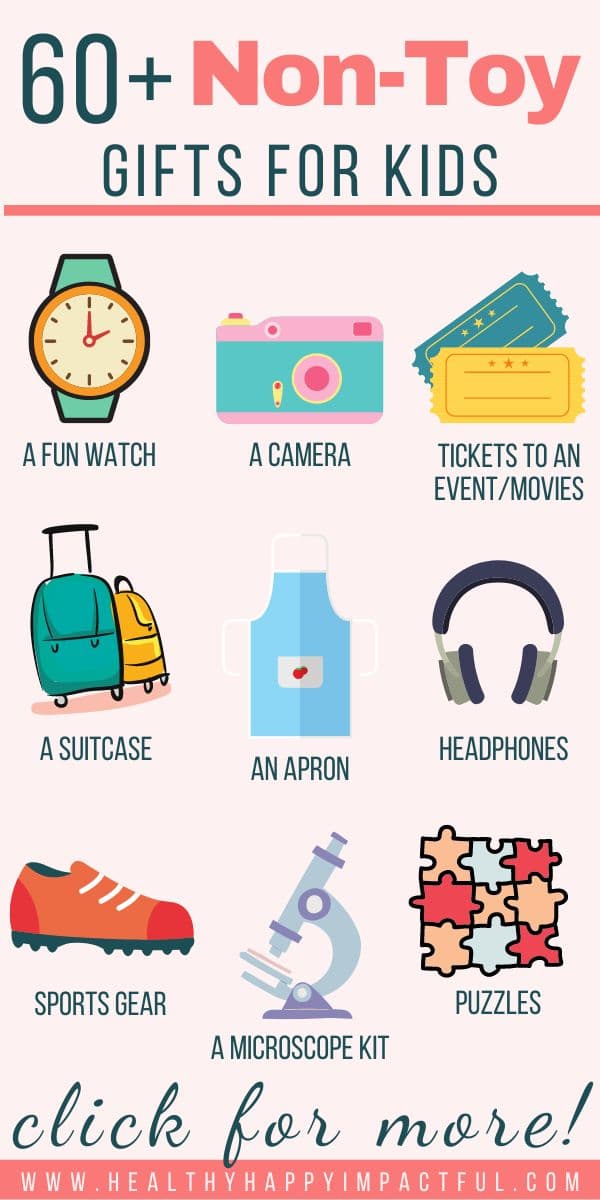 132. List of Experience Gifts to Give
133. Ways to Save More Time.
134. Ways to Save More Money.
135. List of Freezer Meals You Could Make Ahead
136. Favorite Holidays.
137. How Your Perfect Day Looks. (Use a block schedule template to organize your list)
138. Favorite Meals.
139. List of Outdoor Gift Ideas. Gifts that help get you or your kids into nature.
140. Things You Are Good At.
141. List of Daddy Daughter or Mother & Son Date Ideas
142. Your Weaknesses. And how to work on them or delegate those tasks.
143. Couples Bucket List. What do you dream of doing with your partner?
144. The Things That Stress You Out. And how to avoid them more often.
145. Encouraging Words To Use With Kids
146. Favorite Things In Nature.
147. List of Date Night Gift Ideas – Instead of traditional Christmas gifts, my husband and I like to exchange a pre-planned date night gift. I always make a list of ideas when I start!
148. What You'd Do If You Weren't Scared of Anything.
149. Ways You Sabotage Yourself. And ways to stop.
150. Favorite Cars.
151. The Things You'd Tell Your Younger Self.
152. Family Mission Statement Ideas. Our family mission statement boiled down to "Stronger, Kinder, Wiser." But it started with a great list of ideas from everyone.
153. People You Need to Distance From.
154. List of People Who Have Influenced or Changed Your Life.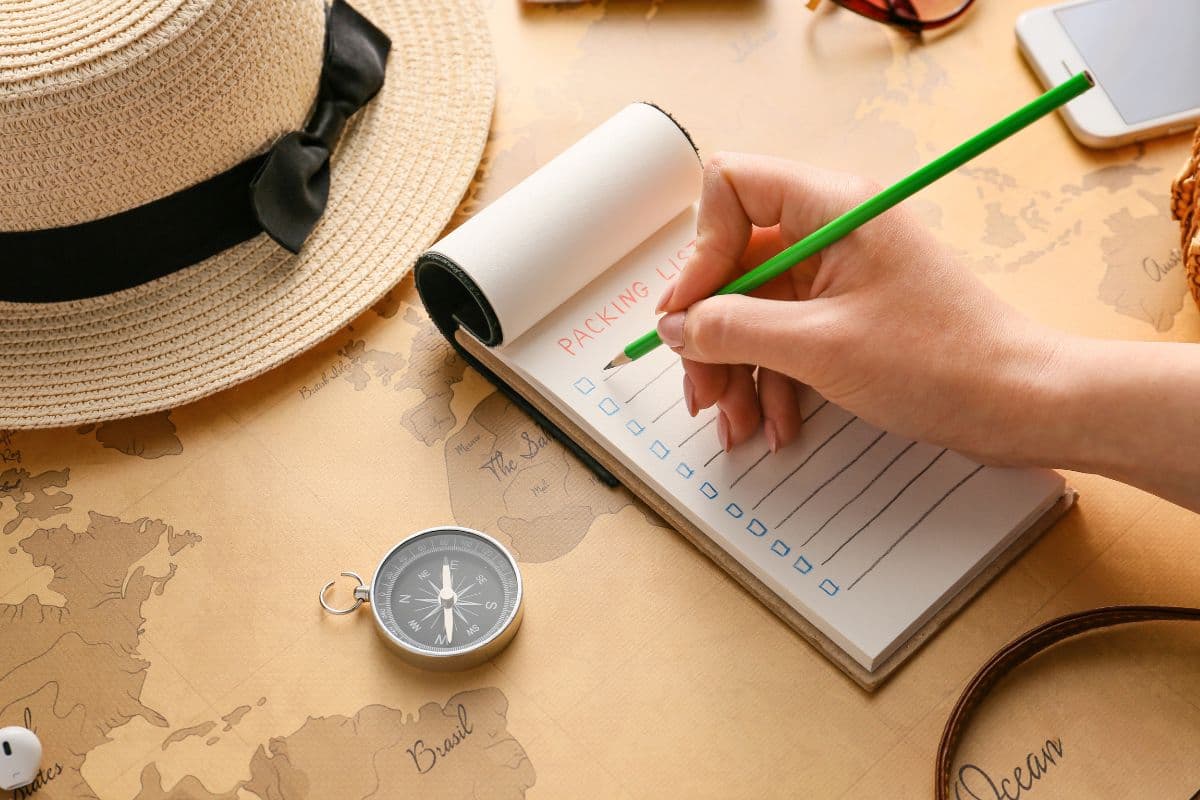 155. Packing List for Travel.
156. Things You've Done That Make You Feel Proud.
157. Wellness or Self-Care Goals.
158. Financial Goals.
159. Weekly or Monthly To-Do List.
160. List of Easy & Healthy Snacks. After, place your list on your fridge for the next time you have the munchies.
162. Fun Challenges to Do With Your Family or Friends
163. Tax List or Log. Especially important if you run your own business!
164. Love Language Actions You Feel Most.
165. List of Thank Yous To Write.
166. Sales You Want to Watch For.
168. Birthdays, Anniversaries, and Recurring Events to Remember
169. Computer Passwords
170. Ways To Say I Love You List
171. Brain Dump. List all the things on your mind.
172. Pantry Inventory.
173. Freezer Inventory.
174. Answers to Gratitude Journal Prompts.
175. Answers to Self-Love Journal Prompts.
Best Checklists For Your Life
Checklists are lists to make and then mark off daily, weekly, or monthly. They often help you become more consistent and thorough.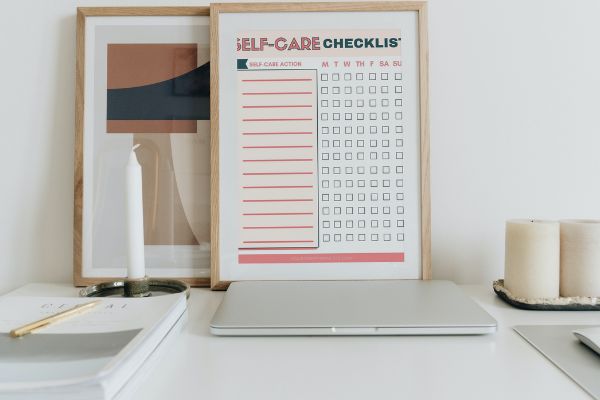 176. Self Care Checklist
177. Travel Planning Checklist
178. Daily Routine Checklist
180. Tax To-Do Checklist
181. Motivation Checklist
182. Home Buying (Or Selling) Checklist
183. Car Buying (Or Selling) Checklist
184. Weekly Grocery Shopping Checklist
185. Event Planning Checklist (Birthday party, wedding, etc.)
186. Health Appointments to Schedule (Eye appt, dentist, dermatologist, etc.)
187. Christmas Self Care Checklist
188. Work Checklists for Common Tasks. (These help ensure that no one on your team misses a step)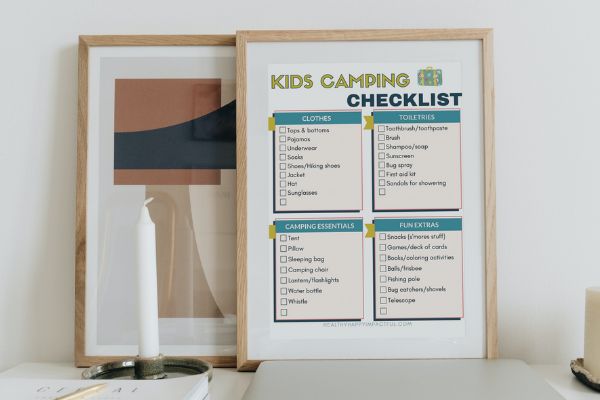 191. Kids Bathroom Cleaning Checklist
192. Car Maintenance
193. House Maintenance
195. Kids Chore Chart – List out your kids' chores in a way that is easy to read.
196. Financial Planning Checklist
197. Goals Checklist
198. Cleaning Checklist
199. Investing Checklist
200. To-Do List Checklist. You can turn any daily or weekly planner into a checklist format to give yourself a boost as you check each item completed off.
Best Tips For List-Making
Finally, these are the top tips to make your lists effective.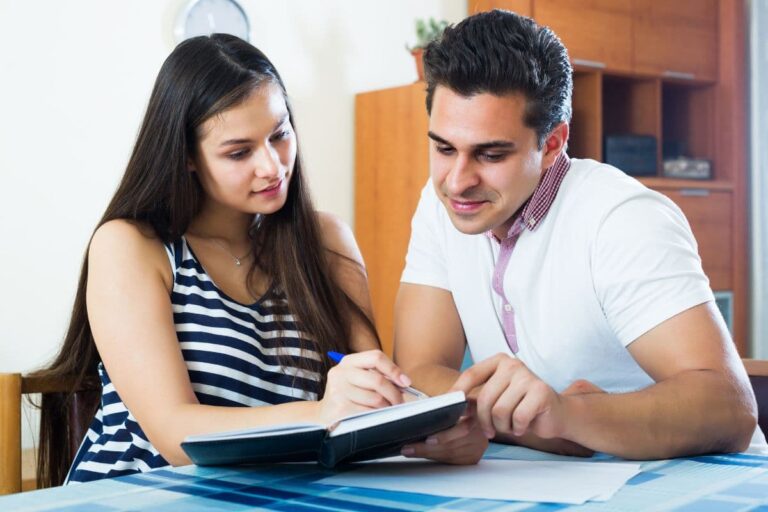 Choose the Right List
Our needs are ever-changing. So, choose what you need in the moment. Perhaps that's brainstorming or strategizing. Getting yourself motivated. Or organizing your home life.
Choose the list based on your goal. And then watch the magic happen.
Get Granular
Include big things, but don't forget about the little ones too.
If It's To-Do Related, Make Your List Actionable
If the purpose of your list is to organize and prioritize your actions to focus on next steps, write specific action words for each task.
Instead of "Travis roofing." Your list should say "Call Travis to ask about roof damage." You'll know exactly what you need to do.
Also, if it's a huge project, then chunk it down to little action tasks.
Use Bullet Points
Writing with bullet points helps you scan your tasks quickly. Keep it simple for best results.
Make Your List Beautiful
Finally, people often report that adding color or images helps them have fun. It also sparks creativity.
What's Next?
Check out the free resource library for many of the article lists in printable form! For starters, you'll love the 2-page self-care toolkit!