50 Easy Family Night Ideas And Activities to Connect in 2023
Best Family Night Ideas to Try!
Have you ever wished you could find more quality time to spend with your family?
Time that isn't spent shuffling them to activities or competing with technology?
These fun family night ideas foster real connection! It's important for our families to have regular rituals, and scheduled time together is a fantastic way to go.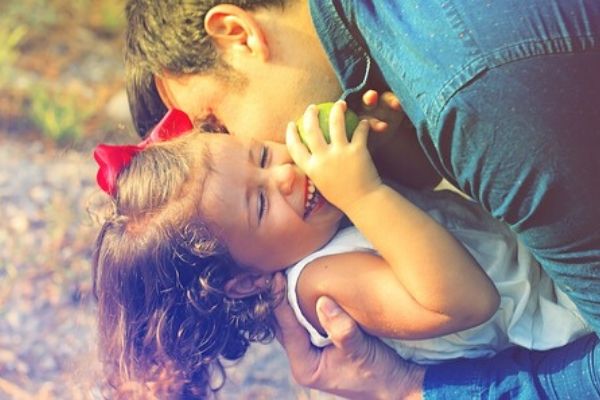 50 Fun Ideas For Family Time
So, let's get to it! Here are the BEST ideas for your future family night activities! Find ideas on this list for at home and for family night out.
1. DO MUSIC
Listen to some great music, create a family band out of household items, or perform a show.
2. PLAY PIRATE
First, make (or have the kids make) a pirate map scavenger hunt. Then, pretend the sofa or bed is the ship, and read some adventurous pirate books. Ay ay, matey.
You can also turn this St. Patrick's Day treasure hunt into a fun everyday search!
This post contains affiliate links at no cost to you. See my disclaimer for more.
3. COOK TOGETHER
Get out those kid aprons and have the kids cook dinner or dessert!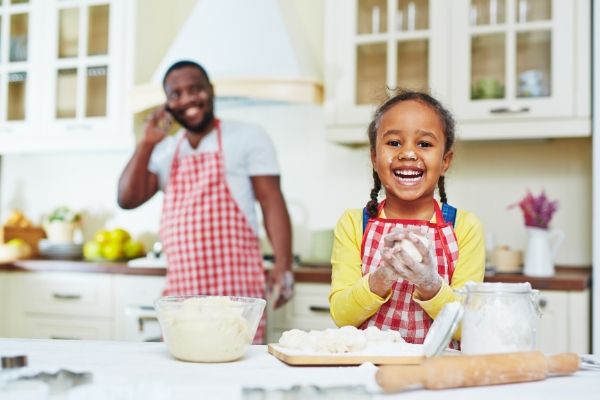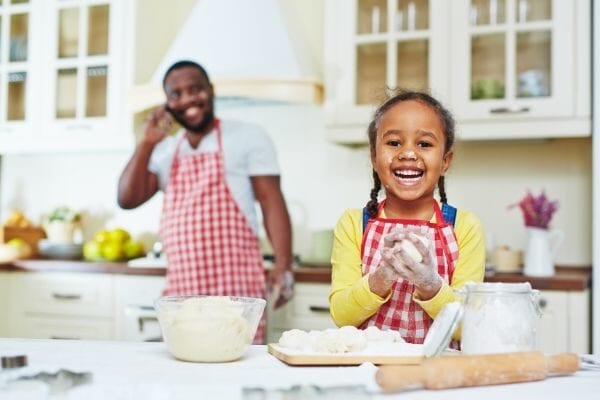 They also love blindfold taste testing and learning different tastes (bitter, sweet, salty, etc.)
Related Post: 15 Fun Family Dinner Activities to Try Tonight
4. PLAY FAMILY GAMES
Play your favorite games and get out some simple snacks! Easy and no prep work! We love Sequence For Kids and Monopoly Junior right now.
Or check out 23 Epic Family Night Game Ideas!
Not into board games?
5. INDOOR CAMPOUT
On cold nights, this works just as well as being outside! Light a fire, get out the glow sticks, put up a tent inside, and break out the flashlights and camping books.
Don't forget s'mores or banana boats in the oven!
Related Post: 75 BEST At Home Activities for Kids
6. FIRE PIT/OUTDOOR CAMPOUT
On nice nights, roast marshmallows, play hide and seek in the dark, look for lightning bugs, and do some stargazing.
Enjoy the moon and night stars together or get out a telescope.
7. MAKE A FORT
Next, make a big fort and huddle the family in it to eat dinner. This is a great indoor one!
8. DO ART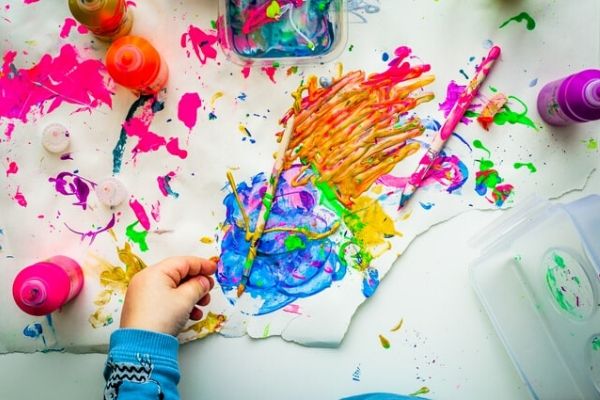 Get a huge piece of drawing paper out and have everyone in the family make artwork on it.
We like to rotate stations with different coloring utensils (colored pencils, crayons, paints, etc).
Grab some new art ideas with these craft books for kids!
9. PLAY WITH PLAYDOH
Listen to fun music and make a family creation together!
Check out some other fun ways for parents to be playful >>
10. MAKE SCIENCE PROJECTS
Do a few easy and cheap science experiments together! Baking soda and vinegar is always a winning combo! This post about science projects has lots of creative ideas!
11. BACKWARDS DAY
Do your day or bedtime routine in reverse! Start the day with dinner or just do one meal and begin with dessert.
This one produces lots of giggles. They think it's so special.
12. ENGINEERING
Make unique constructions with grapes or marshmallows and toothpicks. Or make catapults with craft sticks and rubber bands.
13. KINDNESS NIGHT
Foster meaning through kindness family night activities by being kind to others! Make a treat to give to others, make cards, or do a random act of kindness.
(See these inspiring kindness quotes for kids and great kindness kids books too.)
14. GET OUT IN NATURE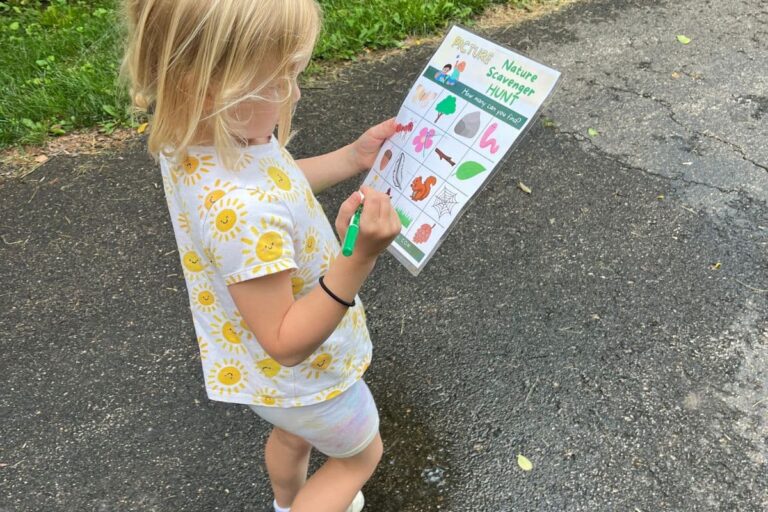 We love to get out on our trail and the kids get into this great free scavenger hunt. Or watch the clouds or stars, try to explore with a magnifying glass, or paint with items found in nature
15. FAMILY MOVIE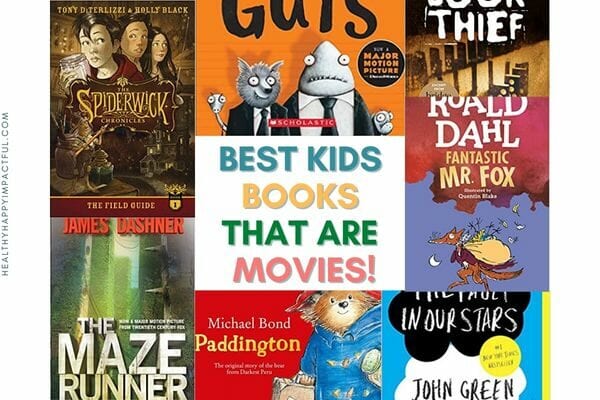 On nights we're too tired to do anything else we rent a cheap movie, pop some popcorn in our pajamas, and cuddle on the couch. EASY!
*Here are great kids books that are also movies. (Read together, then watch the film!)
*Or check out these motivating movies for kids.
16. ALL THINGS LEGO
One of my son's favorites! Here are our favorite ideas using legos together:
Do a lego toss game into cups
Color sort them
See who can build the highest tower
Make different creations together (turtle, alligator, truck, etc) Draw out of a hat to see what comes next!
Decorate the table with Legos for dinner
Make a creation to put on top of a cake or dessert (my kids love spelling out their names)
17. GLOW STICK NIGHT
Get those glow sticks out and try them everywhere: the pool, bathtub, in whiffle balls, or with bowling! Get creative!
18. DR. SEUSS NIGHT
Make green eggs and ham for dinner, read books, and watch a Dr. Seuss movie or cartoon together.
Check out the best of Dr. Seuss in this set! (Includes the Cat in the Hat, One Fish Two Fish, Green Eggs & Ham, Hop on Pop, & Fox in Socks)
Target also has TONS of Dr. Seuss materials in their dollar bin every spring. I like to swipe a few things to make this night extra special!
19. EXERCISE/HEALTHY NIGHT
Use a family night to teach great healthy habits. Make delicious smoothies, do a workout video together, have a dance party, or go to the park and try out some new sports.
20. ALPHABET/READING NIGHT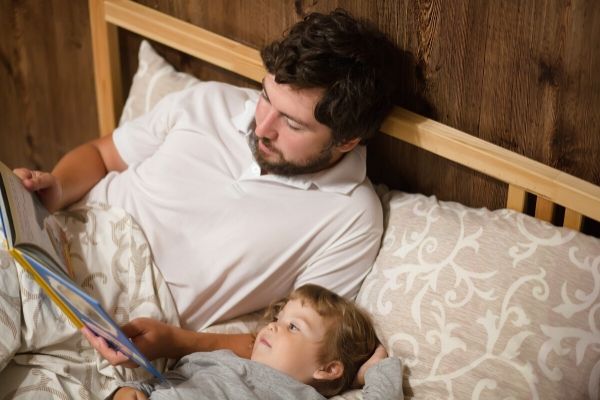 Make reading fun! Our favorite ideas include:
Play a letter game (Hangman is EASY)
Make a reading nook or fort
Read some alphabet books. This Book is a classic WINNER!
For older kids, have an exciting book read-aloud or podcast
Make letters or words in a homemade pizza
Practice letters or words in whipped cream
Alphabet bingo (use sight words or book elements for older kids)
Related:
Find a book list for age 1 year all the way up to middle school here!
21. JOKE NIGHT
Grab a joke book or use these duck and farmyard jokes and tell them to each other. Don't forget to vote on your favorite jokes at the end of the night!
Related: Thanksgiving Jokes and Puns
22. SNOW/WINTER NIGHT
Got the Winter blues? Have a snowball fight with tissue paper inside. Or venture out and have a picnic in the snow, squirt colored water in snow, or read some books about snow.
Don't forget to make snow ice cream!
23. ANIMAL NIGHT
If your kids love animals, this one's for you!
Play animal charades
Talk about your favorite animals
Make an animal with your food
Watch animal videos or a movie (The Secret Life of Pets movies work well!)
Read books about your animal favorites
Do an easy animal craft, like making an animal out of a paper plate.
Ask Animal Riddles
Get curious with Animal Trivia Questions
24. TRAVEL ABROAD NIGHT
You can expose your family to culture without traveling!
Learn about a different place through a show or books, then make something to eat from that place.
For example, learn a few interesting things about Japan and then try or make some authentic Japanese sushi.
25. FIRST DAY OF A SEASON
The start of every season brings a great opportunity to have fun!
Plant something for the first day of spring, or make an apple pie together and do leaf rubbings for fall. There are a lot of unique options with this one!
*For special ideas, check out the spring, summer, fall, winter, and holiday family bucket lists!
26. TRIVIA NIGHT
Invite a little friendly competition into your family night with trivia. Choose a trivia topic that everyone in your family will enjoy.
Want to see more ideas? Try out the trivia topics!
27. MAKE A VISION BOARD
Use family night to help your kids make a vision board or make a family vision board.
This will build a sense of clarity and motivation for family members when thinking about the future.
28. FAMILY FEUD
Name something you do when you are sick.
Play family feud in the comfort of your living room! Can you get all of the answers on the survey?
29. WATCH OLD FAMILY VIDEOS
My mother-in-law had all of her old VHS family videos turned into DVDs. We get a kick out of watching all of the old videos.
If you don't have videos to share, get out your old photo albums and walk down memory lane with your kids. They will love it as much as you. And have all the questions. (Why did you fix your hair like that?)
30. TRY TONGUE TWISTERS & RIDDLES
Can you say this phrase 5 times fast?
Sick sheep. Sick sheep. Sick sheep. Sick Sheep. Sick Sheep.
Did you make it? Tongue Twisters and What Am I Riddles will have everyone laughing together.
31. DO A CHALLENGE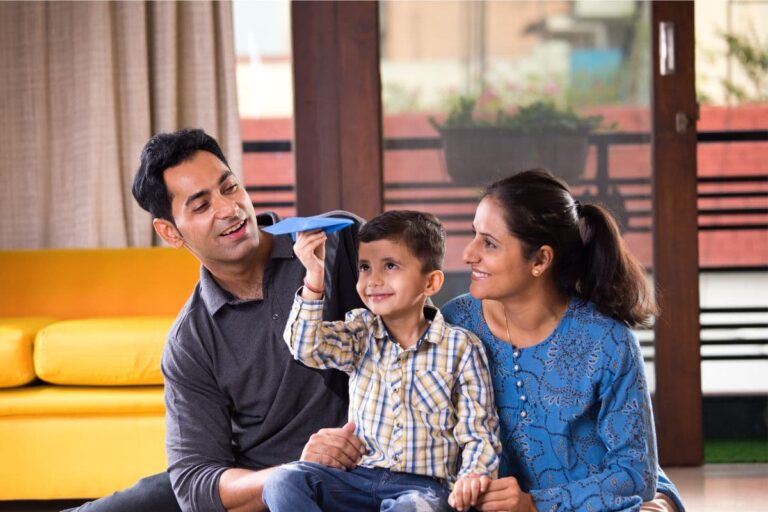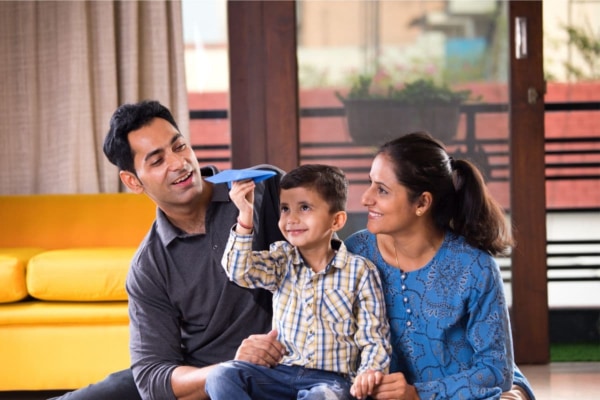 Complete one or more family challenges during your family night.
Ideas include:
Paper plane challenge
Stack it challenge
Chopsticks challenge
Chubby bunny challenge (a family favorite)
Building challenge (we love using spaghetti and marshmallows)
32. PLAY CHARADES
Act out the word and see if your family can guess it! Charades is a great game for all ages. Use this list of charades ideas for variety.
Also, try Christmas charades and Thanksgiving charades!
33. TRY A NEW HOBBY
Is there a hobby you have been wanting to try? Use this dedicated night to go for it.
Try out a new musical instrument, learn a dance, or get out the telescoope and gaze at the stars. A new family hobby will reduce stress and increase creativity for everyone.
34. HAVE A DEBATE
Should kids have to go to school?
Is junk food okay for kids to eat?
Pick a debate topic for kids and teens and help your kids learn how to express views and listen to new perspectives.
Related: Debate Topics for Couples
35. WATCH A READ ALOUD VIDEO
Pick a story book read aloud video to watch. Then follow the activity prompt after listening.
36. SET FAMILY GOALS
Model and practice goal setting with your kids. Use your family night to set a few family goals and make a plan to achieve them.
Start working on that goal if time allows!
37. PLAY FLASHLIGHT TAG
This is hands down my kids' favorite thing to do for family night. Get out the flashlights and play a game of tag indoors with the lights off or outdoors after dark.
The person who is 'it' must shine the flashlight on the other players to tag them. When a person is tagged, they become it and the game continues until one person is left who is not tagged.
Family Night Out Ideas & Activities
Sometimes it feels good to get out of the house and have an adventure for family night.
38. TRY A FUN RESTAURANT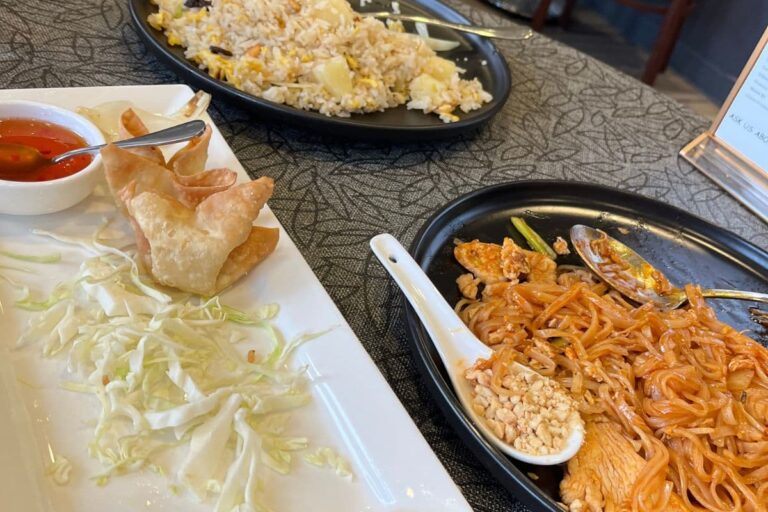 Go for a different cuisine or an interactive restaurant like a Japanese steak house or fondue place. Or just try something new in your neighborhood.
39. GO BOWLING
Bowling is fun for all ages and a great activity to get out on a family night.
40. SPORTS GAME
If your family is into sports, get tickets to a local high school, college, or professional team game. Go all out and dress in your best spirit wear to cheer on your team.
41. STAYCATION
A staycation is a vacation at home or spent close by home. Plan an overnight at a hotel and swim in the pool. Or plan a weekend getaway close by.
We recently stayed at a local hotel with an indoor waterpark and had a blast.
Check out the best staycation ideas for families >>
42. VOLUNTEER
It always feels good to help others. Plus, doing it together creates a stronger family connection.
My kids still talk about a time we volunteered at a local food pantry.
43. THEATER IN THE PARK
Check out the local theater in the park for a valuable cultural experience. These are usually low-key and inexpensive for families with kids.
Related: Best Gifts For Experiences With Kids
44. DRIVE-IN MOVIE
Snuggle up in blankets, bring snacks, AND stay up past bedtime.
This is on my family bucket list!
Holiday Family Night Ideas
When a holiday is approaching, use holiday theme ideas to connect during family night.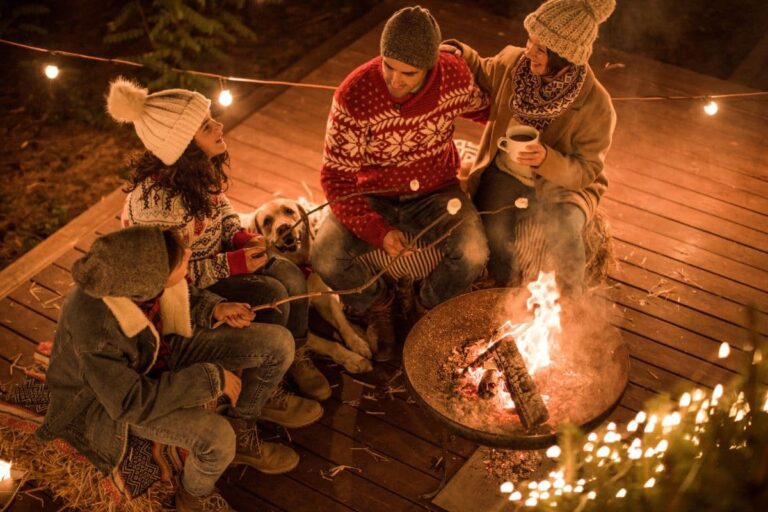 45. HOLIDAY WOULD YOU RATHER QUESTIONS
Would you rather…be invisible like a ghost or fly like a witch?
Eat skittles or starbursts?
Be the Grinch or a Who in Whoville?
Everyone in the family will have fun with these lively would you rather conversation starters.
46. BOO YOUR NEIGHBORS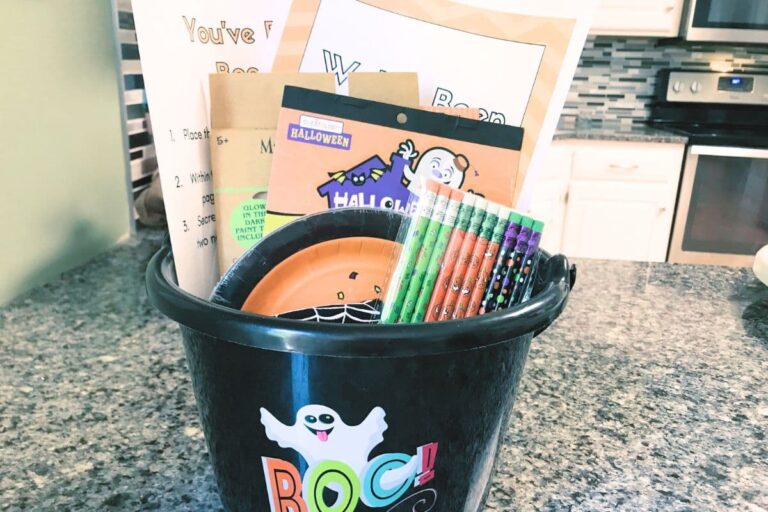 During the Halloween season, have fun putting together items to boo your neighbors.
Then, deliver your treats around the neighborhood without getting caught!
47. GRATITUDE ACTIVITY
Spend a family night during the Thanksgiving season practicing gratitude.
write and send thank you notes
make a thankful tree
start a gratitude jar
answer gratitude card questions
Discover more about each of these ideas and other gratitude activities for kids.
48. THANKSGIVING MAD LIBS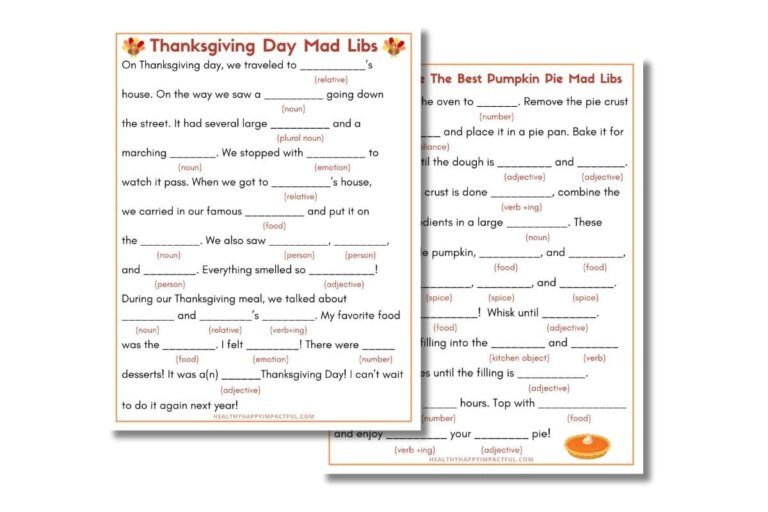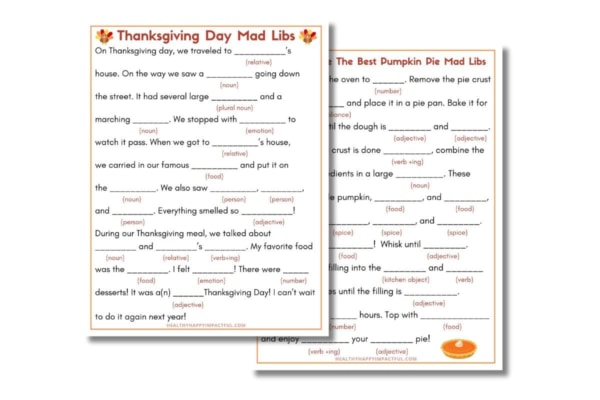 Get ready to laugh as you fill in these funny and silly Thanksgiving Mad Libs (coming soon) with your family!
Make sure you take turns reading them each out loud when finished!
49. START A CHRISTMAS TRADITION
Family night is the perfect time to decide on new Christmas traditions and put them into action!
So, whether you create homemade ornaments, go caroling, or donate old toys, you'll create new Christmas memories together.
50. MAKE A HOLIDAY TREAT
Pick a new, healthier holiday treat recipe to try out. And then eat it!
*BONUS*
Try any of these scavenger hunts for your next family night! (All FREE printables!)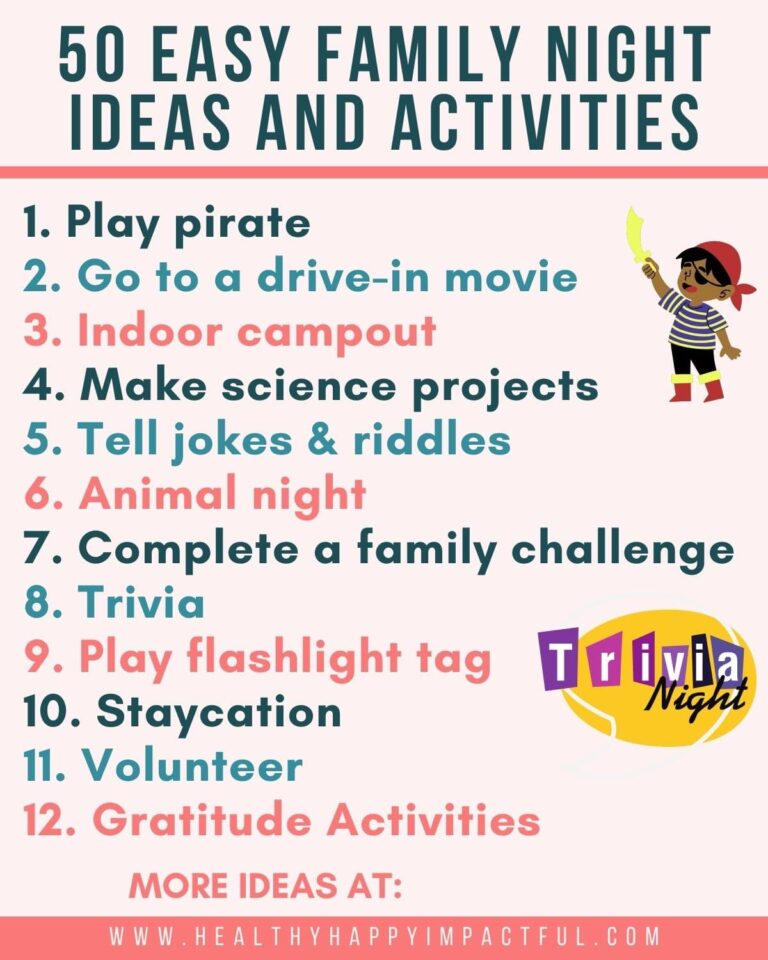 Want 25 of these ideas in a handy dandy printable? You've got it! Just click and sign up below!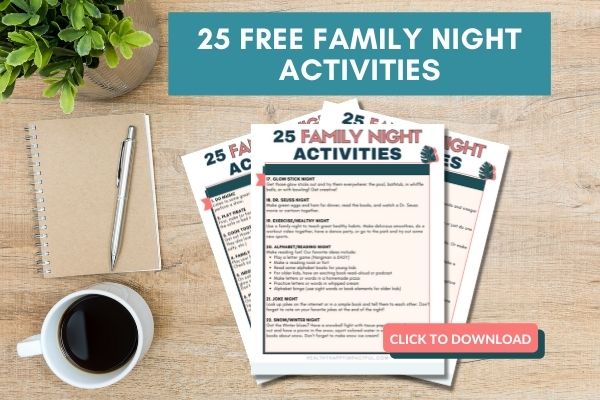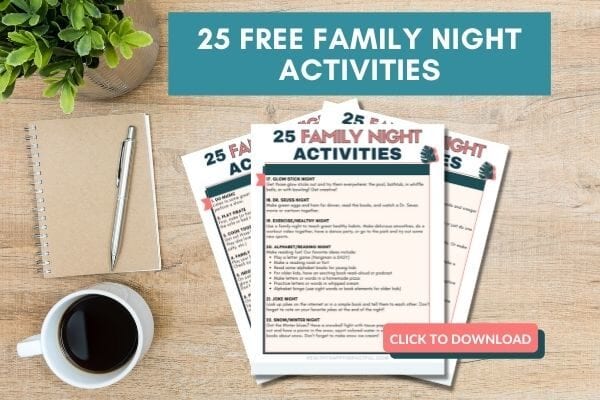 Love the idea of creating unforgettable family memories?
Then, check out my bargain ebook, jam-packed with 260+ unique family traditions for major holidays and everything in between!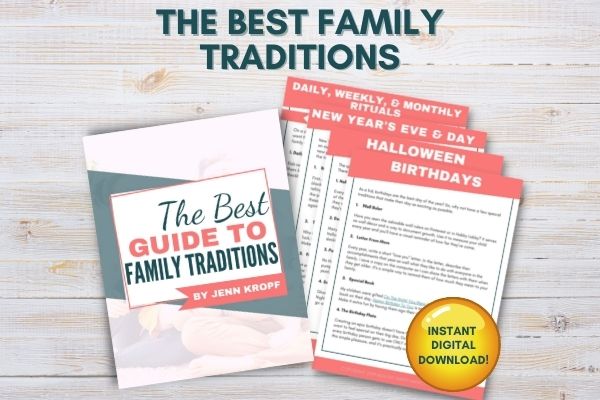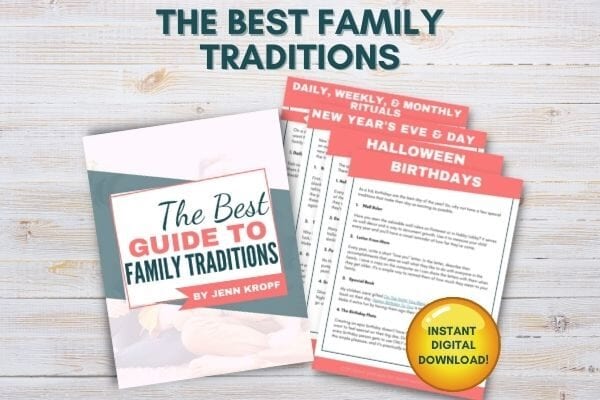 But Remember, Don't Fret!
Finally, it's the focused time together that matters! It can be thirty minutes or two hours.
On those evenings that you're too tired to plan or prep, just go outside and play together or cuddle up for a movie!
Sometimes, I even use the time to get family stuff DONE. Recently, my kids needed to make something for school, so we used Family Night to work together on it. The important part is not what you do, but that you are doing it together!
What are other fun family night activities you do to connect? *See this list of family bonding activities for even more ideas!
Don't Miss These Other Family Posts:
Family Night Home And Out Ideas for Adventure