40 Crazy Fun Family Challenges To Do At Home (2023)
Good, quality time can be hard to find. Activities, jobs, school, and screens all pull for our attention. It's no wonder we feel stressed and distracted.
But you want to feel connected with your kids. And fun family challenges will help you get there.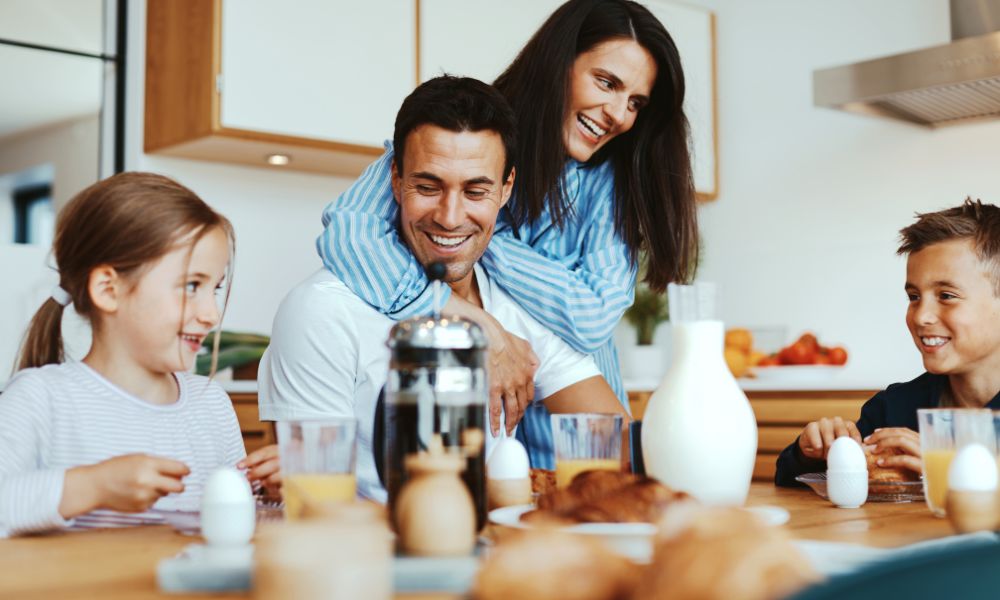 Why You Should Try Family Challenges
They help you have fun. Stop being serious all the time!
You create memories your kids will remember forever
They strengthen your bonds
You feel present instead of distracted or stressed.
You laugh it up. Talk about stress relief!
They help you show your kids what good relationships look and feel like
Best Family Challenge Game Ideas
First, enjoy these fun game challenges for friendly competition indoors or out.
This post contains affiliate links, and we may earn a commission at no cost to you. See our disclaimer for more.
1. Indoor Dodgeball
This is a competition we play often in our household!
Find a room that is open enough (and with not many breakables). Then, collect any of the soft balls you have. Spread out and the last person to be hit with a ball is the champion.
We've also done this challenge with balloons (great for littles) and the balls you get from a small ball pit.
2. Memory Game Challenge
A classic! Gather 5-10 random knick-knacks and place them on the table. Let the other person look them over for 10 seconds and then cover or remove the items. The winner is the person who can list the most items (you can change the items for each person to make it harder).
3. Balloon Tennis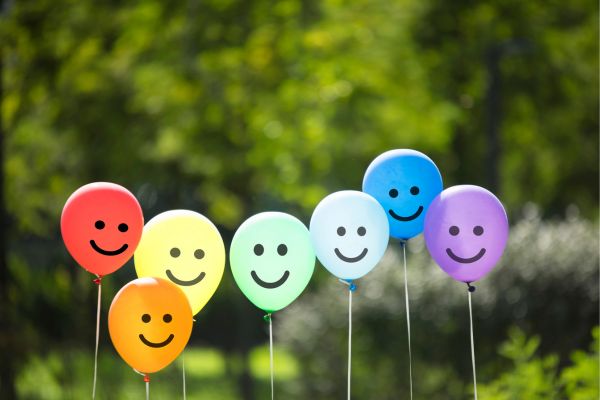 Create an open space in your home and you have a court! All you'll need is a balloon and some creativity for a net (think pillows, chairs, etc.).
4. Indoor Bowling
Challenge each family member to knock down the most "pins." You can use whatever is available–plastic water bottles, cups, action figures–for your pins and a ball. Also great for a rainy day activity!
5. Darts
Kid-friendly darts can be the ultimate family game night challenge. DIY it using cups and a ping-pong ball or have fun with a toy dart game.
6. Truth or Dare
This kids truth or dare game will let the giggles loose in your family! My children beg for it again and again because it's just so silly! See it on Youtube below:
7. Family Feud
Challenge everyone to a game of family feud! These family feud questions are great for kids, teens, and adults.
Related: Never Have I Ever Questions Game For Kids
8. Video Game Tournament
How about a friendly competition with your favorite game? My kids love Mario Kart for this, but FIFA, Just Dance, and Super Smash Bros are other great options.
9. Telephone Game Challenge
Start with one of these telephone game sentences and see what crazy statement the last person in your family hears. If your family is big enough, split into two teams. The team with the closest phrase at the end wins!
10. Trivia Game Challenge
Online trivia games are perfect for a family challenge idea that requires no setup or cleanup!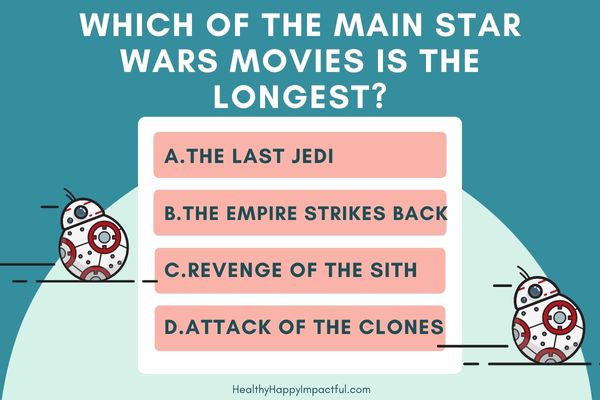 Try one of these:
11. Virtual Escape Room Games
Did you know that you can do escape rooms online? Try The Escape Game.
12. Favorite Family Board Game
Sometimes, all you need for a good family challenge is a game everyone loves! We love Candyland for young kids, Ticket to Ride for intermediate, and Risk for older ones.
Related: Best Family Night Games
13. Family Night Charades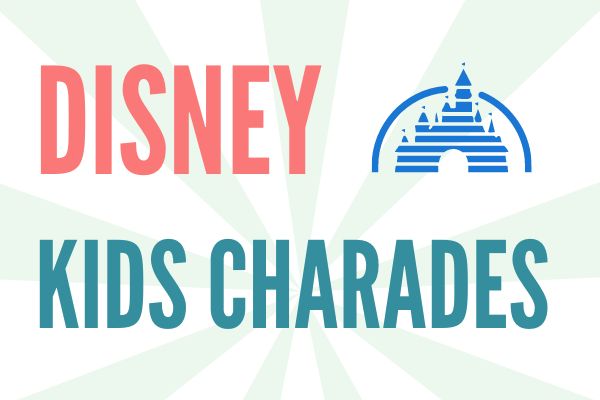 Split your family up for a game of charades. Use these charade ideas for kids and teens and you are ready to roll!
More Fun Family Challenges To Try
Now, what is a good challenge to do at home? These all are!
14. Paper Plane Challenge
Have fun and teach about aerodynamics! Each person folds their own paper plane design and then you compete to see whose plane can go the farthest. You can go as many rounds as you want and recreate your designs if needed.
15. Stack It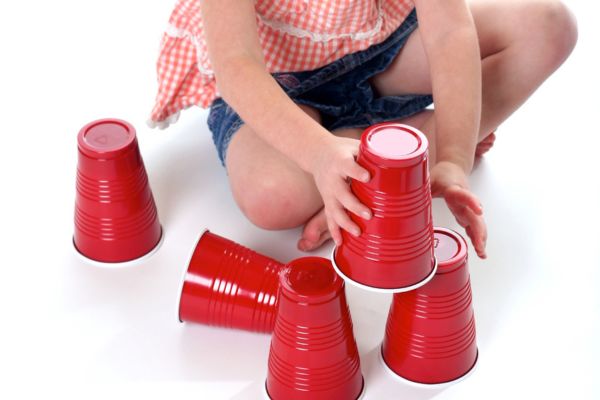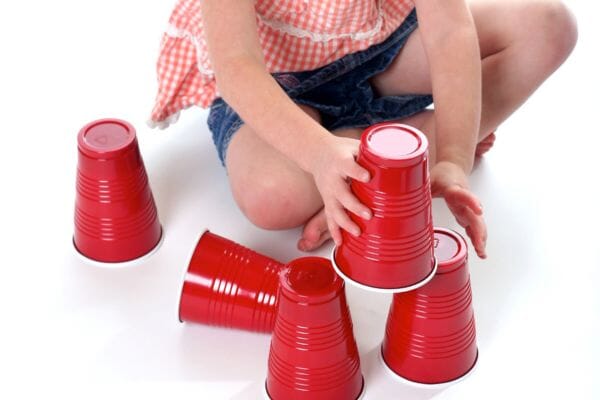 This family challenge works best if you have plastic solo cups. Decide how many cups you want in your pyramid and then time each person to see who can stack the cups the fastest!
16. Up & Down
Another solo cup challenge and perfect for larger groups! Divide the group into two teams:
one will be team UP who try to turn all the cups facing up
the other team DOWN who try to turn the cups facing down
Set a timer. When it stops, the team with the most cups facing their way wins.
*Beware – this one is high energy!
17. Seven Seconds Challenge
Simply challenge members to complete a designated task in 7 seconds. This is great for any age because you can make the tasks as easy or as difficult as you want. Examples include:
Name five kinds of cheeses
Name the colors of the rainbow
Name all the states that start with A
18. Blindfold Food Challenge
A family challenge for the brave! Blindfold each person and have them taste-test different foods. The one who can guess the most right, wins. Examples include:
Peanut butter
Cheese
Marinara
Butter
Chocolate chips
Banana
19. Chopsticks Challenge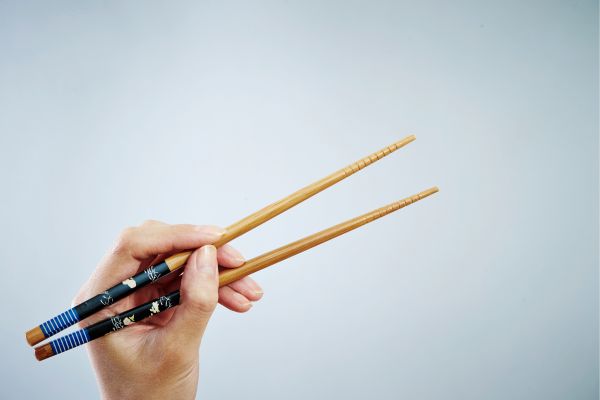 This is a fun coordination challenge, especially for kids. In one bowl have beans, chocolate chips, or small marshmallows. Set another bowl next to it empty. Using one hand and a set time, each child must use chopsticks to get the beans into the other bowl.
The one with the most beans wins!
20. Single Shirt Challenge
Get comfortable being close! Break into pairs and designate a task to be completed. Each pair must squeeze into an oversized shirt with one arm out. See which duo can complete the task fastest.
21. Pizza Challenge
Challenge each member of the family to make the best pizza using "unique" pizza toppings. You can make mini pizzas or divide into teams and make regular sizes.
Fun pizza topping ideas:
Goat cheese
Pineapple
Apples
Honey
Artichoke
22. Potions Challenge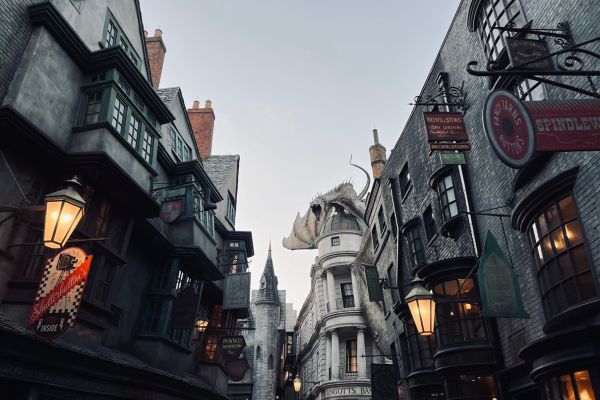 For the Harry Potter fans! Collect all the ingredients Snape has requested for your potion and get back to the start before Filch finds you.
Harry Potter Potions Challenge
23. Chubby Bunny (Family Challenges)
The game where you CAN speak with your mouth full.
Using marshmallows say "chubby bunny" after you've put one in your mouth. The person who gets the most marshmallows in their mouth and is still able to speak clearly wins!
24. Baby Food Challenge
Taste test baby foods and see who can guess the most correctly–it's harder than you think!
25. Lemon Challenge
Simply challenge each family member to eat a lemon without making a face. Can you eat a lemon without cringing?!
26. Whisper Challenge
While a person has headphones on and sits across the room, challenge them to read your lips. Beware of uncontrollable giggling!
27. Bubble Wrap Challenge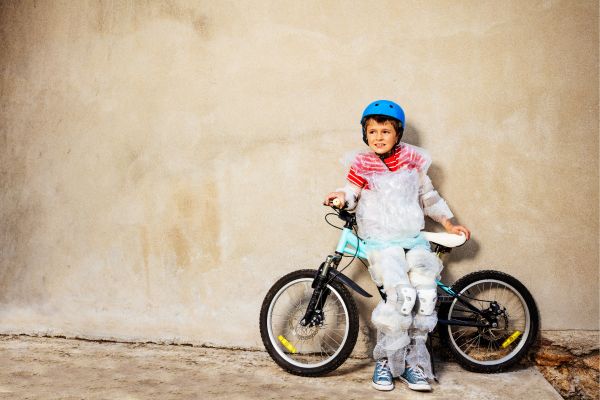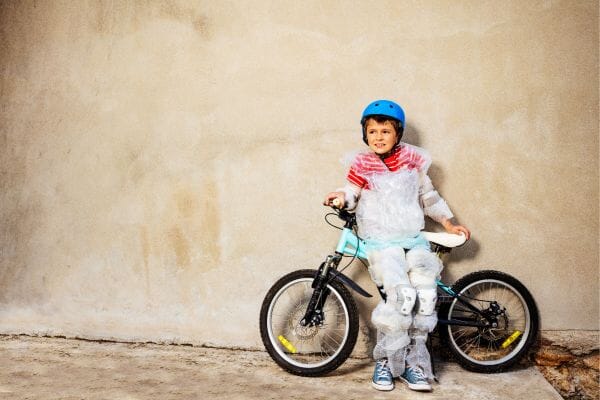 We all love to pop the bubbles! Using a piece of bubble wrap, each family member gets a different colored marker and tries to pop as many bubbles as fast as they can. Whoever has the most color, wins.
28. Cherry Challenge
Similar to the Chopstick Challenge, but you can't use your hands to move the cherries! See who can gather the most cherries before the clock runs out.
Note: cherries should have stems
29. Try Not to Laugh Challenge
This is one of our favorite waiting games! It's simple: try to make the other person smile or laugh.
Our favorite thing to say is: "Don't you smile…don't you do it!" – It gets them every time!
30. Tongue Twister Challenge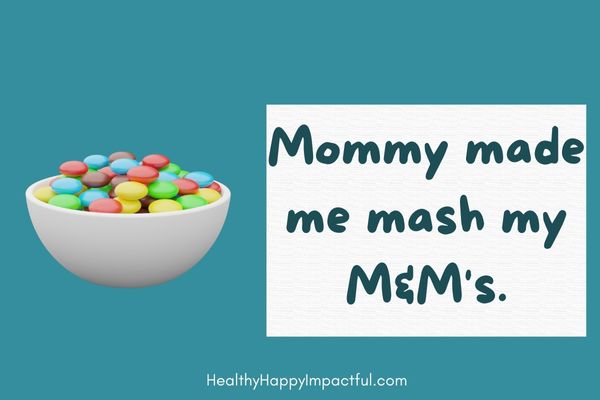 Who can do the best with these tricky tongue twisters? It's time to find out!
31. Puzzle Challenge
First, buy two puzzles that are the same. Then, split your family into two teams. Which team will complete the puzzle the fastest?
*You could also split one puzzle into 2 sections
32. Family Chore Challenges
Getting kids to do chores can be a drag. But not when you make it a competition! Race to see who can get their chores done first or time each family member to see who can get the most done within a certain time.
This is great for larger house projects too!
Related: Free morning routine chart and chore chart templates for kids >>
33. Riddle Family Challenges
Need a brain teaser? Challenge your family members to figure out these great what am I riddles and awesome animal riddles.
34. Donut Roulette
This game will make everyone laugh (or cry)! Fill 1/3 to 1/2 a package of donut holes with hot sauce. Then, mix them up. Which one will each person in your family get?
You can also play jelly bean roulette (less prep work!)
35. Building Competition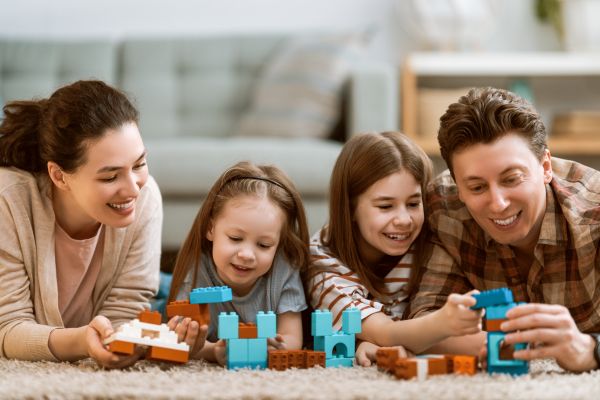 Set a time limit and have everyone in the family create. Here are all the great things you could build.
A tower of marshmallows
A toothpick bridge
A birdhouse
A lego fort (or anything!)
A cardboard space ship or castle
After, vote on the winner!
You could also turn this into a crafting challenge if that's one of your family hobbies!
Fun Races For Your Family Challenge Ideas
These challenges to do with family can get physical!
36. Scavenger Hunt Challenge
Grab this nature hunt scavenger hunt or the beach scavenger hunt. (There are options for multiple levels). Then, split up into teams and see who can find everything first!
37. Obstacle Course Challenge
First, create a course in your backyard with cones, jump ropes, balls, and whatever else you can find. Then, time each family member as they complete the course. The fastest person wins!
Try adding these to your obstacle course:
A balance beam (use a board)
A ladder run (use cones or pool noodles)
Tires or hula hoops to jump in and out of
Related: Ideas for an Epic Family Staycation
38. Melon Challenge
Pair up and see which duo can make it to the finish line first. Did I mention you also have to race with a melon/ball between your bellies? No hands allowed!
39. Egg & Spoon Race
This silly race is an oldie but a goodie. Balance an egg on a spoon and race against your competitors to finish first!
40. Three-Legged Race
And finally, strap your leg to your partner's leg and see who is fastest.
Make a Family Challenges Book
Are you in it to win it with these family challenges? Then, create a scrapbook or notebook to record your fun times together as a family!
To Consider With Family Challenge Ideas & Activities
The fun doesn't have to end here! Join our family email challenge for free and get more pro tips and fun ideas.
Looking for more family fun? Don't Miss:
Challenges To Do With Siblings And Families At Home