Founder & Editorial Director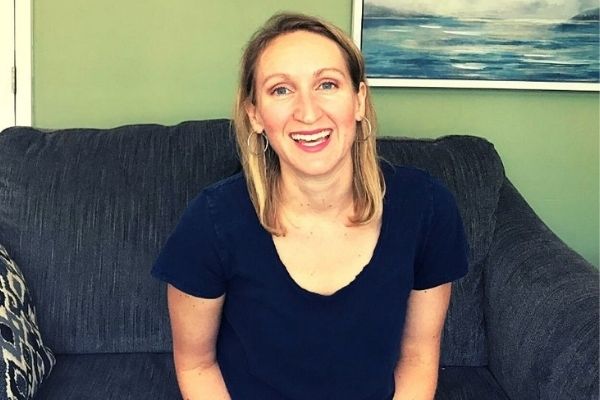 Background & Experience
Jennifer lives in Kansas City with her husband and three children (ages 4, 8, and 11). She has ten years of teaching experience with kids K-12 and almost a decade of experience being a mom. She loves learning and connecting with her kids and has a passion for helping other women.
She has written hundreds of articles for Healthy Happy Impactful sharing her personal experience, passion, and educational background.
Jennifer's Role At Healthy Happy Impactful
Jennifer is the founder and CEO of Healthy Happy Impactful. She is a senior contributing editor, manages day-to-day operations, and is the editorial director over all content.
Education
Jennifer has a Bachelor of Science in Education From Kansas State University as well as many credit hours of graduate work in the education field.
Reader Favorites By Jennifer:
Fun Facts About Jenn
Jenn also speaks Spanish and loves to travel. She is hoping that as her kids get older they can embark on grand adventures!
In The Media:
Jennifer's work has been featured and mentioned in numerous publications, including:
Care.com: 10 first-day jitters activities to do away with the back-to-school scaries
Purdue University: International Self-Care Day recognized July 24; behavioral health tips, resources
Forbes: 5 Ways To Kick Start Your Productivity In 2021
We Are Teachers: 25 Elementary Icebreakers To Start the School Year Off Right
Connect With Jennifer
By Email
I would love to hear from you.
Contact me at [email protected]
On Facebook
For daily tips, resources, and free content follow on Facebook >>
On Youtube
Find us on Youtube here.
Get Inspired on Pinterest
See our visual content on Pinterest here.
Jennifer Is Part of The HHI Mission
At Healthy Happy Impactful®, our content helps you live your extraordinary life – as a mom, woman, and unique growing person.
We believe it's time someone put moms first. And focused on our health, happiness, and impact. (along with that of our family). So here, you'll find content that supports your family life, your mental health, and much more.