200 Best Pop Culture Trivia Questions (With Answers) For 2023
Pop culture is fun and ever-changing. And this ultimate pop culture trivia quiz is too! The following questions include easy and challenging pop culture trivia about entertainment, media, fashion, and more.
*And keep reading for pop culture trivia questions for kids and teens.
Fun Pop Culture Trivia Questions
First, we start with a more current pop culture question quiz section.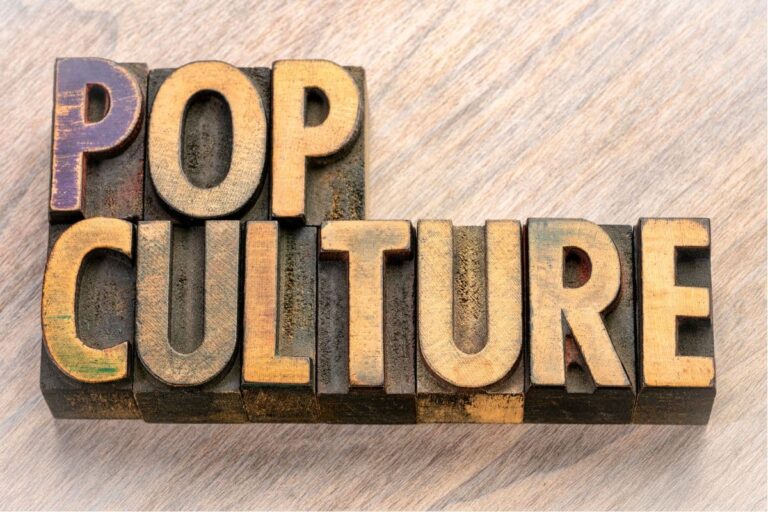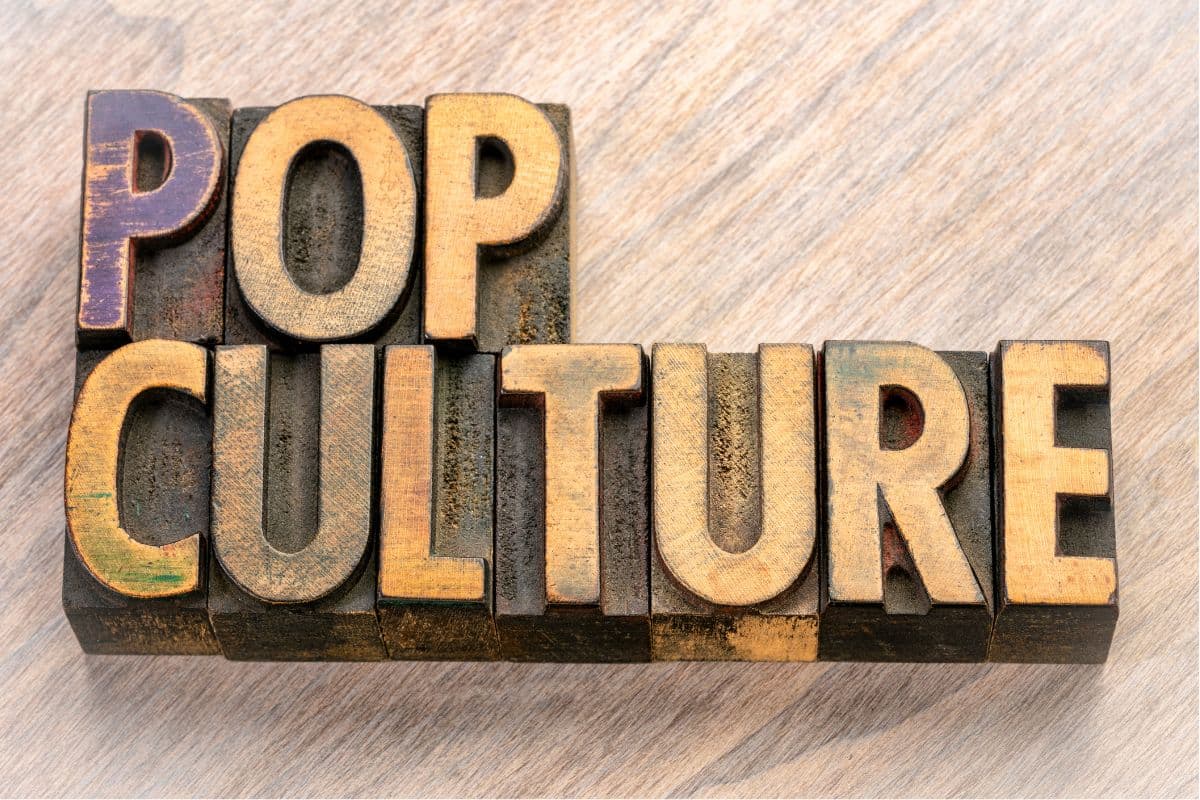 1. What is the name of the popular social media app that allows users to create short videos set to music?
TikTok
2. What does "smh" stand for?
Shaking my head
3. What is the name of Kim Kardashian and Kayne West's oldest child?
North
4. What 2020 documentary had us all watching the bizarre world of big cat breeding and especially an eccentric zoo operator?
Tiger King
5. Which Real Housewives of New Jersey star spent 11 months in prison for fraud?
Teresa Giudice
6. Who wrote the book that HBO's Big Little Lies is based on?
Liane Moriarty
7. Who did Jennifer Lopez wed in 2022 after being previously engaged to him almost 20 years earlier?
Ben Affleck
8. During the 2022 Academy Awards, actor Will Smith walked onstage and slapped what comedian in the face?
Chris Rock
9. What popular Friends star made a return to TV on The Morning Show?
Jennifer Aniston
10. On Ted Lasso, what treat does Ted give his colleagues that they find irresistible?
Biscuits
11. What is Eleven's favorite food in Stranger Things?
Eggo Waffles
12. Where was The White Lotus Season 1 shot?
Four Seasons Resort Maui
13. What hit Netflix series chronicles a family looking for love and happiness in London high society?
Bridgerton
14. What is the name of the fictional spokesperson Progressive Insurance has had since 2008?
Flo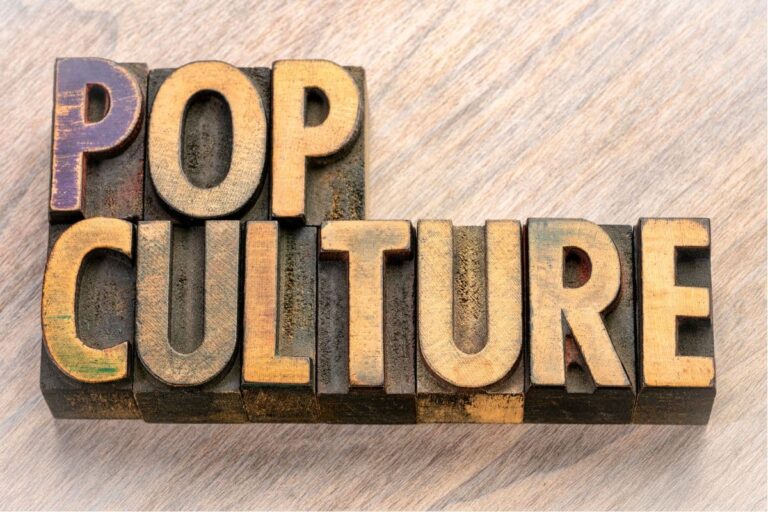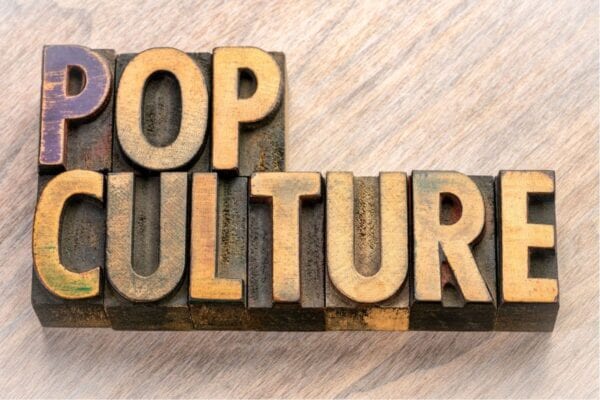 15. What Game of Thrones cast member also had a role on The Wire?
Aiden Gillen
16. What famous married couple co-host Love is Blind?
Nick and Vanessa Lachey
17. What 1988 hit starring Eddie Murphy got a sequel in 2021?
Coming to America
18. Name every Marvel "Chris." (There are three actors)
Chris Hemsworth, Chris Evans, Chris Pratt
19. 11 actors have played Batman onscreen. Can you name three (or more!)?
Robert Pattinson, Ben Affleck, Christian Bale, George Clooney, Val Kilmer, Michael Keaton, Adam West, Robert Lowery, Lewis G. Wilson, Iain Glen, and David Mazouz
20. Name a movie that Taylor Swift has acted in.
Valentine's Day, The Lorax, The Giver, Cats, and Amsterdam
21. Which Disney princess was originally intended to be a villain?
Elsa
22. What rapper is besties with Martha Stewart?
Snoop Dogg
23. What is the name of the 2021 album released by Taylor Swift, which is a re-recording of her 2008 album?
"Fearless"
24. Who coined the phrase "hot girl summer"?
Megan Thee Stallion
25. Which American television host, actor, rapper, and comedian has had a notable amount of kids in recent years including twins with ex Mariah Carey?
Nick Cannon (12 kids with 6 women)
26. What singer holds the record for most Grammy nominations?
Beyoncé
27. What 2019 investigation involved Felicity Huffman and Lori Loughlin among other individuals?
The college admissions scandal- "Operation Varsity Blues"
28. What morning TV show recently had a scandal because of its anchors having extramarital affairs with one another?
Good Morning America
29. What is the name of Joanna and Chip Gaines' lifestyle brand?
Magnolia
30. Who replaced Matt Lauer on the TODAY show?
Hoda Kotb
31. What American actress married Prince Harry?
Meghan Markle
Related: Mind Boggling Trivia Questions to Ask
Random Popular Culture Quiz Pictures
For the following pop culture trivia questions, name the object in each picture.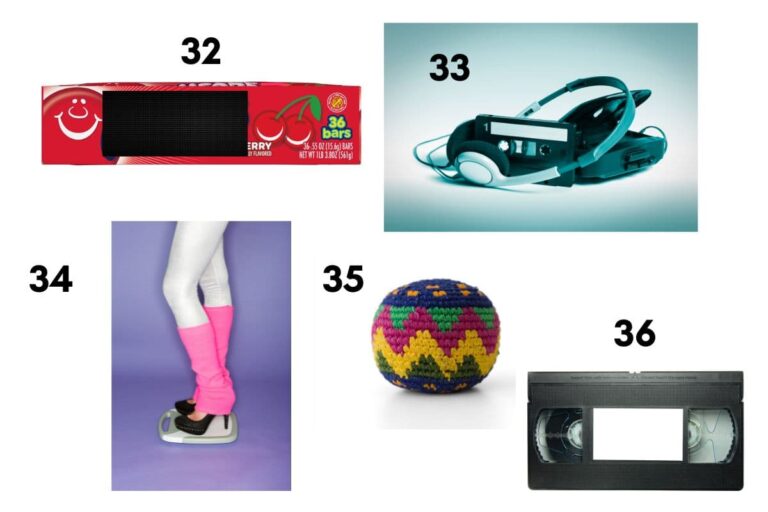 32. Airheads
33. Walkman
34. Leg warmers
35. Hacky Sack
36. VHS tape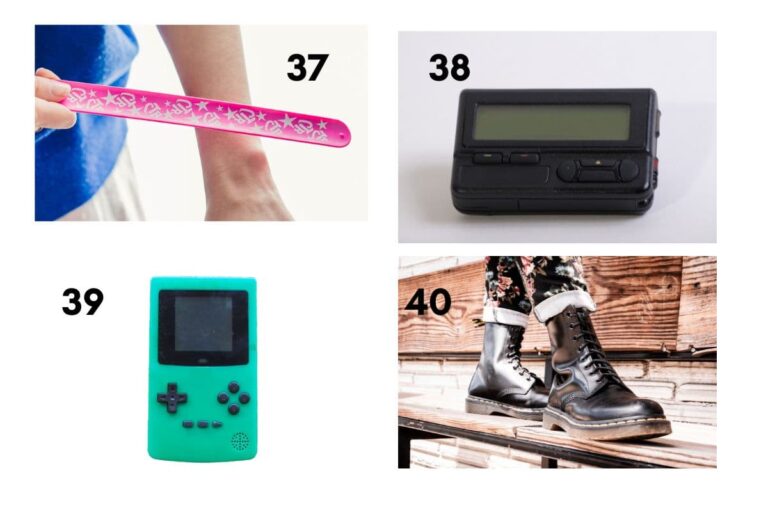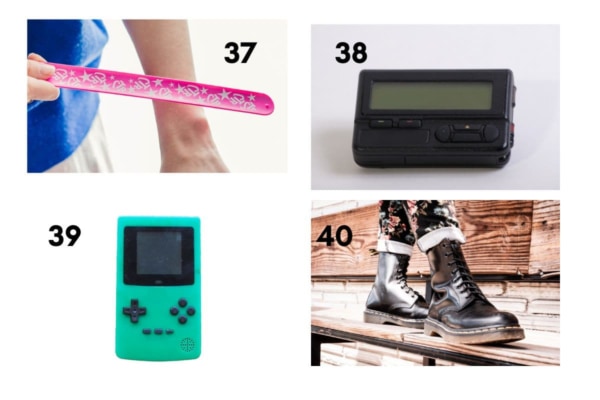 37. Slap bracelet
38. Pager
39. Gameboy
40. Doc Martens
41. Air Buds
42. iPod
43. Jelly Shoes
44. Pop Its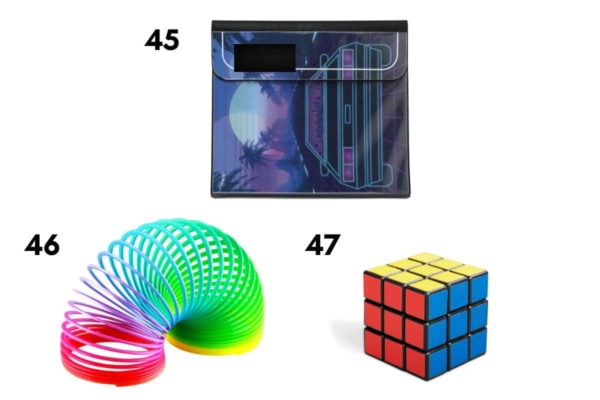 45. Trapper Keeper
46. Slinky
47. Rubik's cube
Related: Travel Trivia Questions
2000s Pop Culture Trivia Questions and Answers
Calling all Millennials! Let's take a pop culture trivia trip through the early 2000s.
48. What was the name of Microsoft's first game console released in 2001?
Xbox
49. What popular game was released in 2000 and players make decisions about careers and relationships for characters?
The Sims
50. The first version of this popular portable media player was released by Apple in 2001. What was it?
iPod
51. What other major Apple device was introduced for the first time in 2007?
iPhone
52. What was Napster?
A file-sharing application to exchange music.
53. Which online dating site was established in 2000?
eHarmony
54. What social media network launched in 2006?
Twitter
55. What was the first social network to reach a global audience and started in 2003?
Myspace
56. What still popular reality show featuring a now famous family with five sisters premiered in 2007?
Keeping Up With The Kardashians
57. In which country did the first season of Survivor take place?
Malaysia
58. Who famously confused tuna and chicken while indulging in a bowl of Chicken of the Sea?
Jessica Simpson
59. Who was the first Bachelorette in 2003?
Trista Sutter
60. What popular ABC television show began with Jack opening his eyes on a beach after a plane crash?
Lost
61. The wildly popular show "The Office" premiered in 2005. What city does it take place in?
Scranton, Pennsylvania
62. What medical drama, that started in the 2000s, is still on television today?
Grey's Anatomy
63. What was the first cable television series to win an Emmy for Outstanding Drama Series?
The Sopranos
64. Which high school subject did Walter White teach in Breaking Bad?
Chemistry
65.
Answer: B-Avatar
66. What romantic movie, starring Rachel McAdams and Ryan Gosling, was released in 2004?
The Notebook
67. Which animal is on the boat with Pi in "Life of Pi"?
A Bengal tiger
68. Beyonce released her first solo album in 2003 after splitting from which 90s girl group?
Destiny's Child
69. What famous "Princess of Pop" shaved her head off after being hounded by the paparazzi?
Britney Spears
70. What American singer and songwriter rose to fame after winning the first season of American Idol in 2002?
Kelly Clarkson
71. What was Ashlee Simpson caught doing live on Saturday Night Live in 2004?
Lip-synching
72. Who was the top-selling artist of the 2000s?
Eminem
73. Who wrote the Twilight Books series?
Stephenie Meyer
74. The Road is a 2006 novel by which author? (See also Book Trivia)
Cormac McCarthy
75. What Hollywood couple was nicknamed Bennifer? (Hint: They are back together today.)
Ben Affleck and Jennifer Lopez
76. Who won the 2000 U.S. Open?
Tiger Woods
77. What city hosted the 2008 Olympic Games?
Beijing
78. The two towers of what in New York were hit during 9-11?
World Trade Center
79. Which Pope died in 2005?
Pope John Paul II
Related: Fun Road Trip Trivia Questions and Birthday Trivia
Ultimate 90s Pop Culture Trivia Quiz
We love the 90s! Have fun with these throwback trivia questions.
80. What hamster-like creature was all the rage in the late 90s?
Furbies
81. What fast food chain invited people to supersize their meals?
McDonald's
82. What tech founder was surprisingly responsible for making sure you had your future iPhone?
Bill Gates- Apple would have filed for bankruptcy but Microsoft supplied them with a $150 million investment.
83. Launching in 1998 and originally the search engine for Standford's website, what current mega company was founded in a garage?
Google
84. If you were a child of the 90s, you may have had to remember to feed what digital pet?
Tamagotchis
85. You may have also collected what plush toy that you did NOT cut the tags off?
Beanie Babies
86. What Sesame Street star was tickled with laughter and became a must-have toy?
Elmo
87. Shows like Rugrats, Hey Arnold! and Rocket Power premiered on what popular American-based cable television channel focused on children's programming?
Nickelodeon
88. Justin Timberlake, Britney Spears, Christina Aguilera, and Ryan Gosling kicked off the sixth season of what popular children's television series in 1993?
The Mickey Mouse Club
89. What iconic show debuted during the 90s? It still popular and "there for you" through streaming services today?
Friends
90. Like Friends, what other popular 90s sitcom chronicled four single friends living in New York City?
Seinfeld
91. What is Kramer's first name on Seinfeld?
Cosmo
92. What popular television series featured twins that moved to Beverly Hills from Minnesota?
Beverly Hills, 90210
93. What famous actor played the role of the Genie in Aladdin?
Robin Williams
94. What "tale as old as time" was also created by Disney in 1991?
Beauty and the Beast
95. What 1994 musical featured a young lion with the voice of Jonathan Taylor Thomas?
The Lion King
96. What author became famous when the story she had written while living in her car was released?
J.K. Rowling (Harry Potter and the Sorcerer's Stone)
97. What CD with radio hits released in 1998 inspired mixtapes and playlists?
"Now That's What I Call Music!"
98. If you went to a dance or a wedding in the late 90s you surely danced to what Spanish pop-dance hit?
The Macarena
99. What movie loosely based on a Jane Austen novel featured Alicia Silverstone as Cher?
Clueless
100. 90s parents watched on the big screen what might happen if you forget your child when going on vacation in what movie?
Home Alone
101. James Cameron had an epic action-packed romance hit in 1997. What was it?
Titanic
102. Movie-goers loved this Steven Spielberg film full of dinosaurs and danger. What was it?
Jurassic Park
103. The 90s saw the start of reality TV. What famous MTV show helped kick it off?
The Real World
104. What English girl group had many hit songs including Wannabe?
Spice Girls
105. What band peaked at the top of the charts with the hit single "MMMBob?"
Hanson
106. What style became a huge hit thanks to rock group bands like Nirvana?
Grunge
107. What popular 90s band sang "I Want It That Way" and "As Long As You Love Me"?
The Backstreet Boys
108. What massive hit did Whitney Houston sing in 1992?
I Will Always Love You
109. Can you name the first rap song to hit No. 1 on the Billboard Hot 100?
Ice Ice Baby
110. What hairstyle took off in the 90s as a way of making small waves in straight hair?
Crimping
111. What famous trial verdict did you probably watch on TV in 1995?
O.J. Simpson trial
112. What 1992 Gold medal winning Olympic team was labeled the "Dream Team"?
United States men's Olympic basketball team
113. In a now famous fight, who bit off a piece of Evander Holyfield's right ear?
Mike Tyson
114. Who was the first female secretary of state in 1997?
Madeleine Albright
115. Elton John sang a song about what famous royal that perished in a Paris car crash?
Princess Diana
116. What twins got their start on a show with Danny Tanner as their father?
Mary Kate and Ashley Olsen
117. What was the name of the sheep that was effectively cloned for the first time in 1996?
Dolly
80s Pop Culture Trivia Quiz
Ahhh, the 80s.
Anyone who lived through them has their own favorite pop culture memories. Let's take a trip down memory lane with these 80s pop culture trivia questions.
118. What toy came with a name, and a birth certificate? It hit stores in 1983, and caused many desperate (and sometimes violent) attempts to purchase. (source)
Cabbage Patch Kids
119. What other popular plush toy could talk, blink, and move its head? It sold out during the holiday season of 1985.
Teddy Ruxpin
120. Name the popular maze action arcade game released in the 80s.
Pac Man
121. What still popular family restaurant was launched in the 80s featuring pizza, video games, and a giant rodent mascot?
Chuck E. Cheese
122. Who you gonna call?
Ghostbusters
123. What does VHS stand for?
Video Home System
124. What car is used as a time machine in Back to the Future?
DeLorean (See: Famous Car Trivia Quiz)
125.
Answer: B: E.T.
126. What film featured creatures that shouldn't be fed after midnight?
Gremlins
127. What is the 1985 classic film where the phrase "Hey you guys!" came from?
The Goonies
128. Who played Johnny Caste in the 1987 movie Dirty Dancing?
Patrick Swayze
129. What was the name of the skyscraper that the movie Die Hard takes place in?
Nakatomi Plaza
130. How many Star Wars films were released in the 80s?
2 (See also Star Wars Quiz Questions)
131. What iconic TV show debuted in 1989 and chronicled high school kids adventures at California's Bayside High?
Saved By The Bell
132. What was the name of the dog in the sitcom "Punky Brewster"?
A. Charlie
B. Spud
C. Brandon
D. Buddy
Answer: C: Brandon
131. Michael J. Fox became a star after playing in
Family Ties
132. Stream all seven seasons of this show following four senior citizens and their humorous adventures. What show is it?
The Golden Girls
133. What show ran through 11 seasons and rarely left the bar it was set in?
Cheers
134. Kids in the late 80s turned on prime television on Friday nights to watch what programming block?
TGIF
135. What was the most popular video game of the 80s?
Mario Bros (Related: Best Video Game Trivia)
136. MTV took off in 1981. What music video kicked things off?
"Video Killed the Radio Star"
137. What star emerged from a large wedding cake as she sang "Like a Virgin"?
Madonna
138. What is the name of the band who wrote 1981's classic "Don't Stop Believin'?
Journey
139. What was the name of the theme song for Rocky III?
"Eye of the Tiger"
140. Who wrote the 1983 song "Girls Just Wanna Have Fun?'
Cyndi Lauper
141. Name the artist and song featured in a 13-minute short film/music video which was the first of its kind.
Michael Jackson and "Thriller"
142. Nike launched a new slogan in 1988. What was it?
'Just do it'
143. What popular hairstyle is shorter in the front and sides, but longer in the back?
Mullet
144.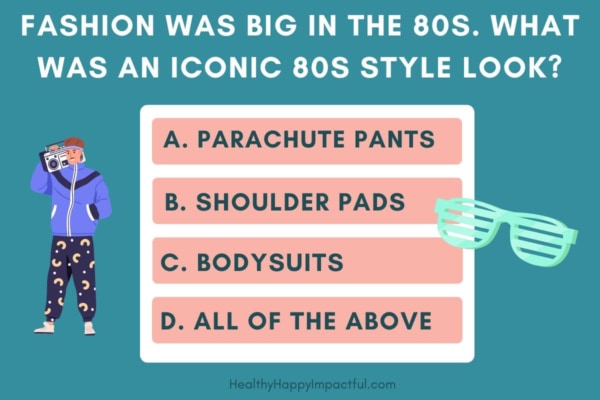 Answer: D-All of the above
145. What aerobics legend made short-shorts and skinny tank tops a look?
Richard Simmons
146. What famous wreckage was located in 1985?
The Titanic
147. What was the name of the shuttle involved in the first fatal accident of a spacecraft in flight?
Challenger
148. Who became the first woman judge in the Supreme Court in 1981?
Sandra Day O'Connor
149. Who was the first woman to produce and own her own talk show in 1986?
Oprah Winfrey
150. This daytime soap opera was big in the 80s and set in the fictional town of Salem. What was it?
Days of Our Lives
151. Hubba Bubba was a thing that was popular in the 80s and discontinued in the early 90s. What was it?
Bubble gum
Related: Ice Breaker Questions and How Well Do You Know Me Questions
Kids Popular Culture Trivia Game
These pop culture trivia questions and answers are perfect for younger kids!
152. Who is Bruce Wayne also known as?
Batman
153. In what nation does Black Panther take place in?
Wakanda
154. In 2023, who is the current president of the United States?
Joe Biden (elected in 2020)
155. Name the first female vice president of the United States.
Kamala Harris
156. Who is the current King of England after the death of Queen Elizabeth II?
A: King Charles III
157. Who is the female actor who played Hannah Montana?
Miley Cyrus
158. What day do Star Wars fans celebrate "National Star Wars Day"?
May 4th
159. What artist performed at the 2023 Super Bowl halftime show?
Rihanna
160. What singer produced such a high demand for concert ticket sales that the Ticketmaster website temporarily shut down?
Taylor Swift
161. Who is the author of the "Harry Potter" book series?
J.K. Rowling
162. Who is the CEO and product architect of Tesla?
Elon Musk
163. What dancer, singer, actress, and YouTuber first became famous when she competed on Abby's Ultimate Dance Competition in 2013?
JoJo Siwa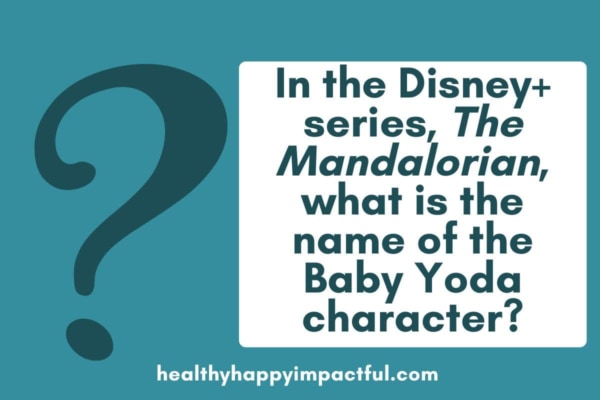 164. In the Disney+ series, The Mandalorian, what is the name of the Baby Yoda character?
Grogu
165. Name the Olympic gymnast who voluntarily dropped out of the 2020 Tokyo Olympics.
Simone Biles
166. Name the famous YouTuber known for playing with toys.
Ryan
167. Which American singer was known as the "King of Pop"?
Michael Jackson
168. What recently remade Disney movie is set in an underwater kingdom?
The Little Mermaid
169. Which game icon Plumber brother is famous for wearing a red hat and overalls?
Mario
170. Name the popular video game that lets you create your own world using various blocks.
Minecraft
171. Which Avenger uses a giant mythical hammer?
Thor
172. The Floss is a type of what?
A popular dance move
173. Name the yellow fictional species that is the mascot of Pokemon.
Pikachu
174. Name the speedy blue hedgehog that collects magic rings.
Sonic the Hedgehog
175. What popular fabric-covered elastic hair tie comes in many designs and colors?
A Scrunchie
176. Name the popular show that follows the adventures of a Blue Heeler puppy.
Bluey
Related: Never Have I Ever Questions For Kids and Would You Rather Kids Questions
Pop Culture Trivia Questions For Teens
Last, teens will enjoy these pop culture trivia questions.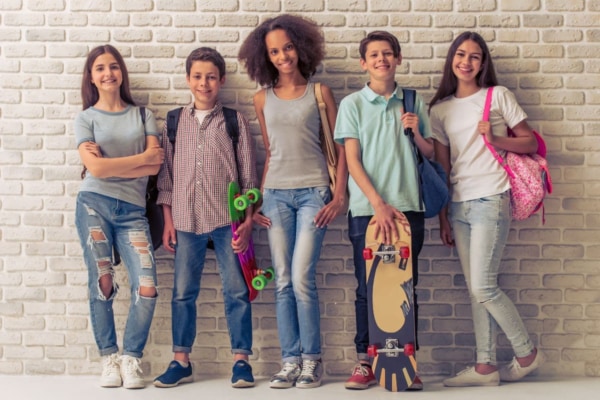 177. What was Netflix's most streamed show in 2022?
Stranger Things 4
178. What was Netflix's most streamed movie in 2022?
The Gray Man
179. Who is the most streamed artist on Spotify?
The Weekend (as of December, 2022)
180. YouTube was created in what year?
2005
181. What is Lady Gaga's real first name?
Stefani
182. Who is Marvel's first superhero in the comic books?
The Human Torch
183. What American entrepreneur founded Amazon?
Jeff Bezos
184. How many Teenage Mutant Ninja Turtles are there? Can you name them?
Four: Leonardo, Raphael, Donatello, Michelangelo
185. What is the name of the green van in "Scooby-Doo, Where Are You"?
The Mystery Machine
186. What relaunched 2000s kids TV series features Angelica, Tommy, Phil, Lil, Susie, and Chuckie?
The Rugrats
187. Who is the most followed person on TikTok?
Khaby Lame (Jan 2023)
188. How many times did Ross get divorced on Friends?
Three
189. In 2019, who did Forbes name the youngest "self-made billionaire ever"?
Kylie Jenner
190. Who sings the song "Say So" that's behind the popular TikTok dance?
Doja Cat
191. In every episode of Seinfeld, what superhero is referenced?
Superman
192. In Netflix's Stranger Things what is the name of the alternate dimension?
The Upside Down
193. What fictional town does Spongebob Squarepants live in?
Bikini Bottom
194. Who is the most followed person on Instagram?
Cristiano Ronaldo (Jan 2023)
195. What is the most watched YouTube video of all time?
"Baby Shark Dance" (Jan 2023)
196. According to Forbes, who was the highest paid actor in 2022?
Dwayne "The Rock" Johnson
197. Which Marvel Chris has a super-famous father-in-law?
Chris Pratt (It's Arnold Schwarzenegger)
198. Whose real name is Colson Baker?
Machine Gun Kelly
199. What does FOMO stand for?
Fear of missing out
200. What boy band was Harry Styles formerly a member of?
One Direction
Related: Questions to Ask Teens To Get Them Talking and Family Feud Game Questions
What's Next?
I hope you had fun with this pop culture trivia!
Go to Teen Trivia Questions and Answers next to see the full list of best trivia questions for teens!
Sign up below for more free kids questions and trivia games + fun coupons!
See similar posts you'll love…