14 Free Love Notes That Will Make Your Kids Smile
Have you ever left love notes for kids?
If you haven't, I promise, it's not as complicated as it sounds!
Why You Should Try Love Notes to Kids
Why bother with love notes for kids? Well, it's never a bad thing to tell your kids you love them.
As a mom, sometimes I don't tell them how I feel as often as I'd like to. I get caught up in the day to day tasks, or they drive me a little bonkers, and I forget!
But tomorrow isn't guaranteed for any of us. And our love is the most elemental need of a child – not to mention support and words of encouragement.
In fact, giving these notes builds their self-esteem. And self-worth is essential for any child's future success.
Plus, according to the hospital of Pittsburg, studies show that kids with higher confidence are better able to stand up to bullies. So, why not equip our kids with these tools?
If there's an easy way to build our kids up, I say we take it!
This post contains affiliate links, and I may earn a commission at no cost to you. See my disclaimer for more.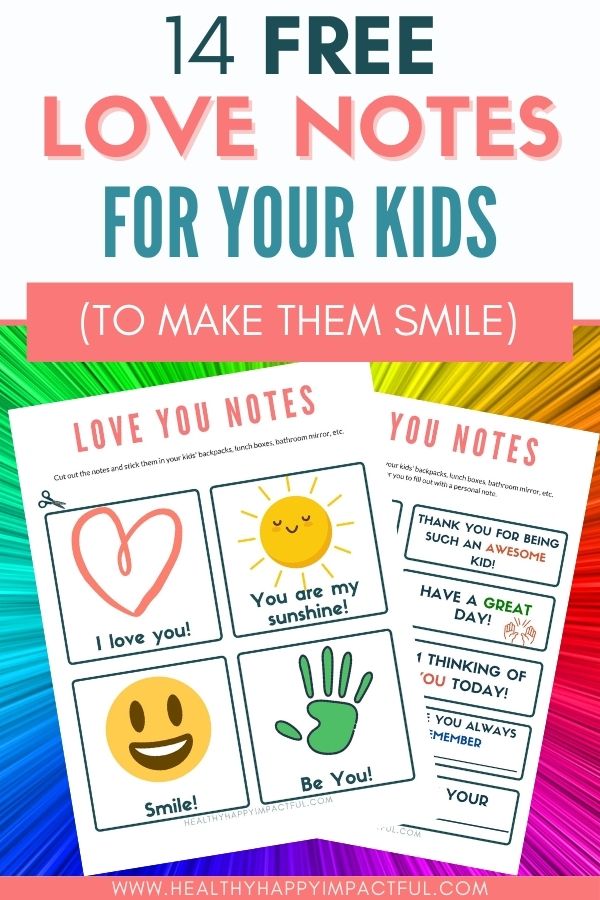 How Do I Write a Love Note to My Child?
Is there a certain way to write a love note for kids? What do you say?
It's a common question, but a note to a child from parents doesn't need to be difficult.
Simply say "I love you" with a colorful marker on a post-it note. Or speak plainly but from your heart. And if your kids are older, be specific about anything you love or that you're proud of.
For example…
"I'm so proud of how hard you worked in your soccer game today." OR "I love that you gave your favorite toy to your sister yesterday."
What if you're not especially creative? No problem! Use the sayings and free cards below!
Related Post: Beautiful Parent/Child Love Quotes
What to Write in a Love Note for Kids
Here are some great examples, many of which are on the cards to make things easier!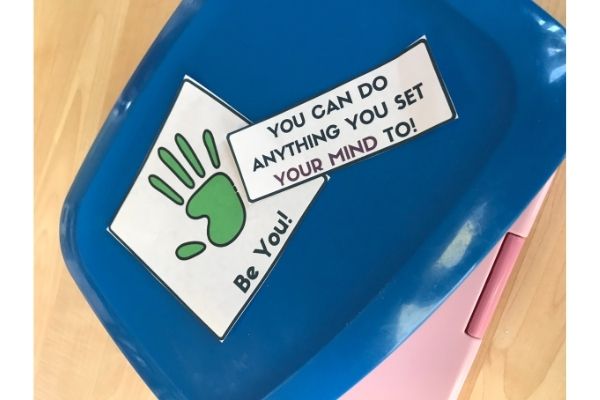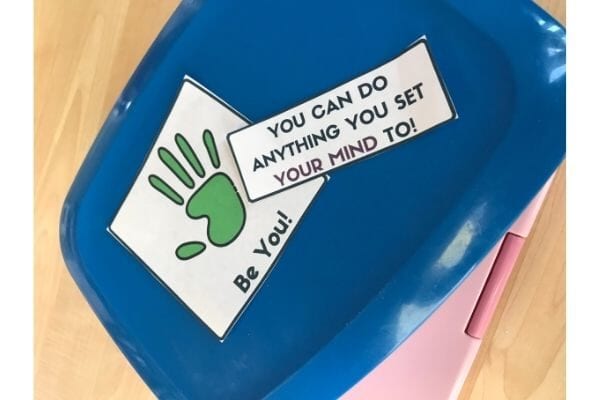 I love you!
You are my sunshine!
Be you!
Smile!
You make me smile!
I am so proud of you!
Even when I'm not with you, you're always in my heart.
There's no one else like you. You are special.
I love you to the moon and back!
I love you always and forever, no matter what.
Do your best, and you'll see the great things you can do!
I appreciate you!
I believe in you!
You have the best smile!
I can't wait to see what you did today!
You can do anything you set your mind to!
You make my heart happy!
Thank you for being such an awesome kid!
Have a great day!
I'm thinking of you today!
I love that you _________________
I love you because _________________
I hope you always remember ________________________
I love your __________________
Related Posts:
When to Leave a Love Message for Your Child
Anytime is a great time to show affection to your kids, but these are especially good!
When your child has had a bad day
When your child is away from you for an extended period
After an argument between the two of you
When your child is experiencing a lot of change or uncertainty (like back to school)
Where to Leave Positive Notes for Kids
Get creative with where you put your special notes! Kids will be ecstatic to find them in different places!
Fun spots to leave them include:
In the arms of a stuffed animal
In one of their favorite books
In the case of a movie they enjoy watching
Taped to the wall in their bedroom
The sky is the limit! The more bizarre you can get, the more kids will LOVE finding your notes!
Now, Grab the Free Love Notes for Kids
Click HERE and they'll be in your inbox shortly!
The first page is for kids too young to read, and the second is for your bigger kids. Or use them all! Want even more love notes?
Check out a full printable pack of notes HERE >>
Other Creative Notes for Kids
These little positive love notes aren't the only way to shower your kids with words of encouragement. Try one of these…
The Birthday Letter
Every year, write your child a note for their birthday.
Include their accomplishments over the past year as well as things they loved. Celebrate them, write how much you love them, and show them how much they mean to you for this special day.
Check out a free birthday letter template to download HERE >>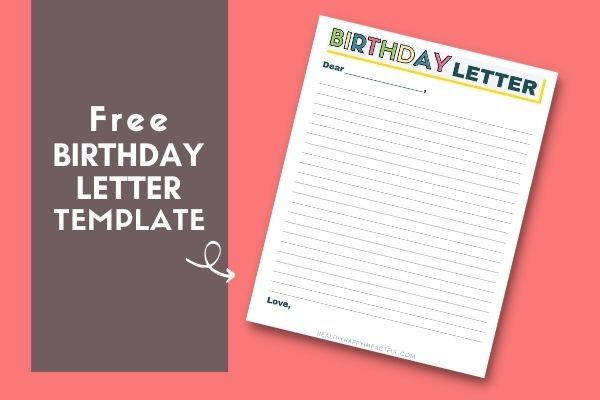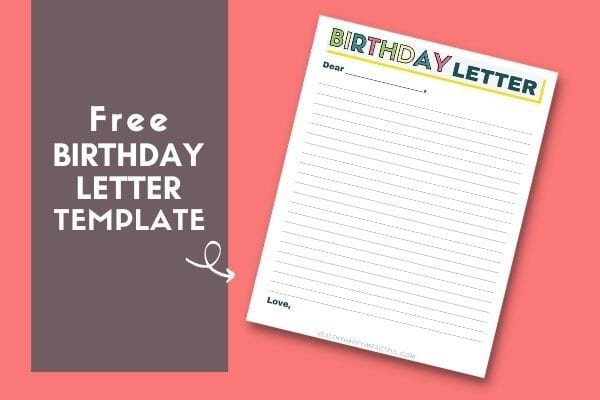 Related Post: Unforgettable Birthday Traditions (No Party Required)
Lunch Box Notes
While you can leave the love notes in lunch boxes, there are also tons of cool lunchbox notes around the internet. Check out this creative post from Parents.com, and choose some jokes that will make your kids laugh.
Related Post: The Big List of Positive Affirmations for Kids
Try the 14 Days of Love Tradition
For Valentine's Day, leave a note on your child's door for the first fourteen days of February. Each note tells one thing you love about your child. They'll look forward to what you have to say daily, and you'll without a doubt make them feel like a million bucks.
*Or use these short Valentine's Day quotes and sayings and free heart templates >>
To Consider With Love Notes for Your Child
These easy notes are just another tool to show your kids how much they mean to you. So, use them liberally!
You can never have too many love notes floating around!
How do you do your love notes for kids? Do you get creative? Or do you prefer free printables? I'd love to know!
Other Family Posts You May Enjoy…
Sweet & Positive I love You Notes for Kids