Free Birthday Letter Printable + What to Write to Your Child!
Try a happy birthday letter for your child's next birthday!
The birthday letter makes an excellent gift that is free and from the heart. All you have to do is fill out the printable with your thoughts, and give it!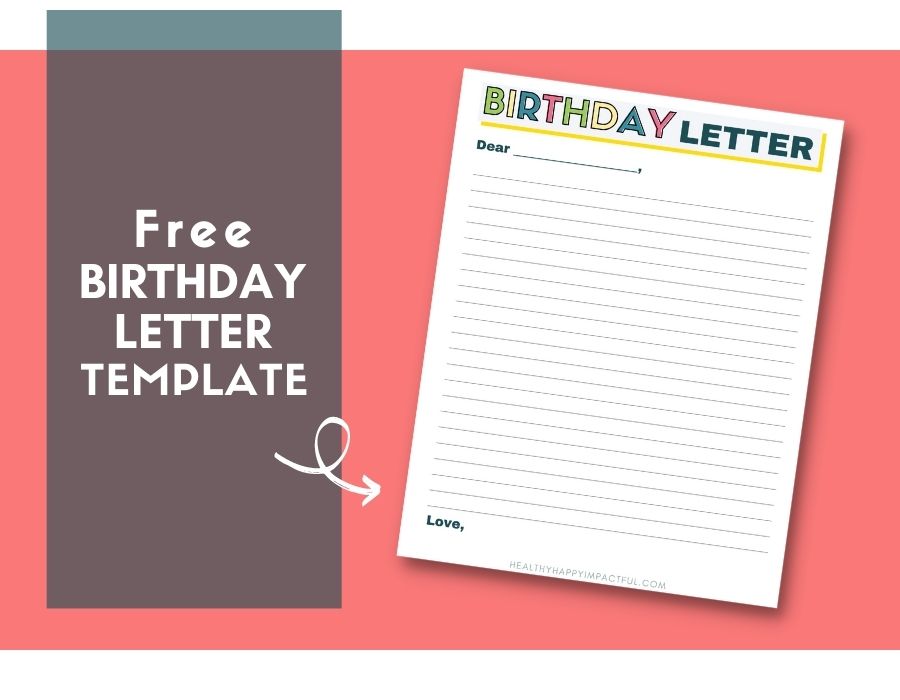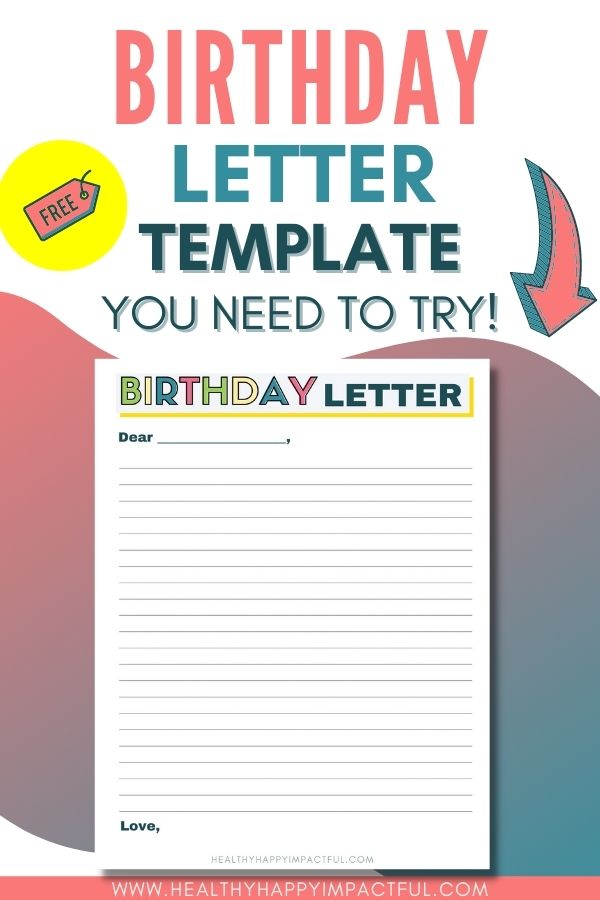 What do you write in a birthday letter?
A personalized birthday note is different for everyone. Do what comes easily and feels right to you! Here are easy ideas to include:
What your child has learned in the last year (riding a bike, tying shoes, etc.)
Activities your child loves and is involved in
What your child does with his/her family members and friends
What your child excels with at school
Outside events that impacted your family in the last year
How much you love and appreciate your child
Letter to My Daughter on Her Birthday
Below is a birthday letter example I wrote to my daughter a year ago. Use it as a template!
Note: it's not super long or a stunning piece of writing. This does NOT have to be a complicated thing that you do for your kids!
Trust me, it's the thought that counts. What they really love is that you were thinking of them!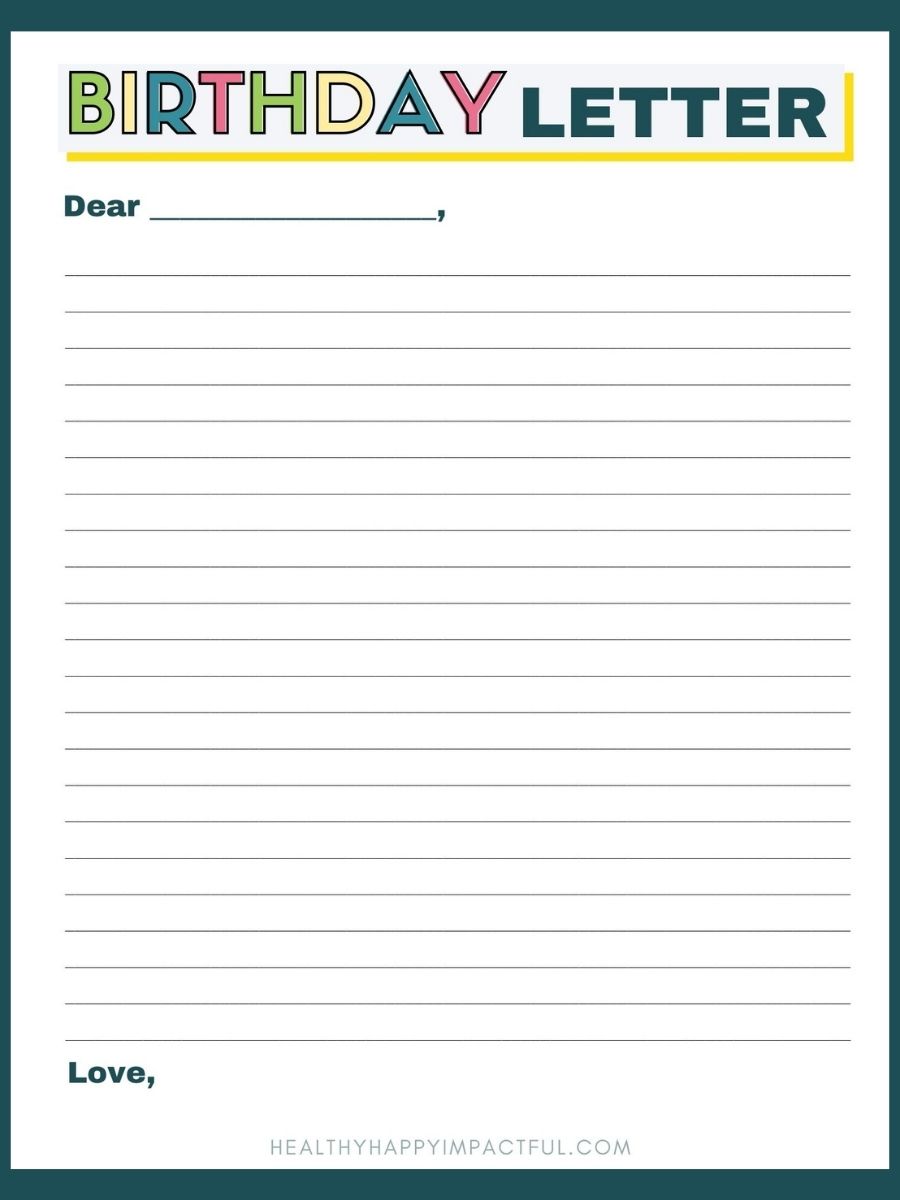 "Happy Birthday 6th __________!
We love you so much, and you had such a big year!
This year, you entered kindergarten and made new friends. You learned your letters, adding and subtracting numbers, and reading BOOKS!
At the end of the year, in-person school was closed due the pandemic, and we've been homeschooling! You've enjoyed doing zoom calls with your class, reading books online, doing art videos, taking walks to the creek, and playing with ____.
You also learned to tie your shoes so quickly! And you've been such a great big sister to _____. She really looks up to you. You are a great helper to mom in the kitchen too!
This year, your favorite things were My Little Pony and your kitty cat. At night, you love our bedtime cuddles with soothing sounds or Mrs. Miller's read-aloud story.
We can't wait to see what your sixth year holds! You are my spirited, kind, and beautiful daughter! Love you to the moon and back ______!
Mom
When to Give Your Sweet Note
Make it extra special by presenting your letter at a specific time. Do it when your child wakes up, at dinner, or right before bed. If you make it a yearly tradition, your child will come to anticipate and be excited for the birthday letter!
Now, grab the Happy Birthday Letter, in the resource library!
And then get started on your own birthday letter to your son, daughter, or friend!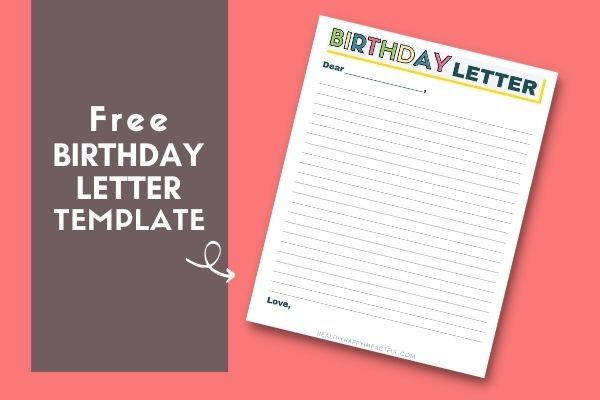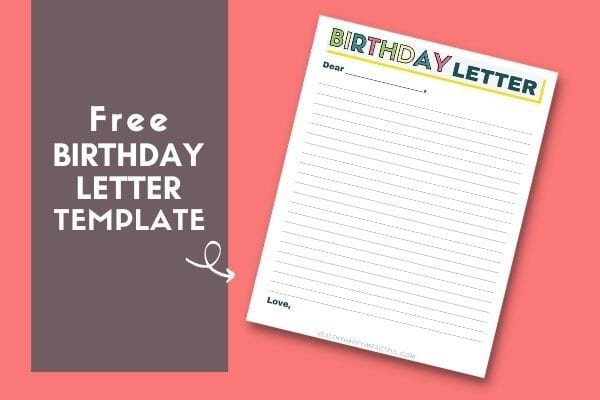 To Consider With the Birthday Wishes Letter
The unique thing about the birthday letter is that while you are making your child feel special, you are also documenting your family history in the process.
Plus, it is fun to look back on! My kids still ask me to read letters from years past.
Bonus: Because I do it yearly, I keep a copy of each letter on my computer so I can print them and give them all to each child on their 18th birthday. (I started at age 3/4, but you can start at ANY age!)
*Try these free notes as another way to make kids feel special!
More great happy birthday posts on HHI…