153 Fun Things to Do For Your Birthday (2023 Bucket List)
What should I do for my birthday?
It can be HARD to find something exciting to liven up your birthday. Celebrating kid birthdays with little traditions is a whole lot of fun.
Celebrating another year as an adult? Not so much.
But a child's birthday delight is REAL and radiant. And we could all use a piece of that. So, let's celebrate life again! Here are fun things to do for your birthday – at 15 or 85!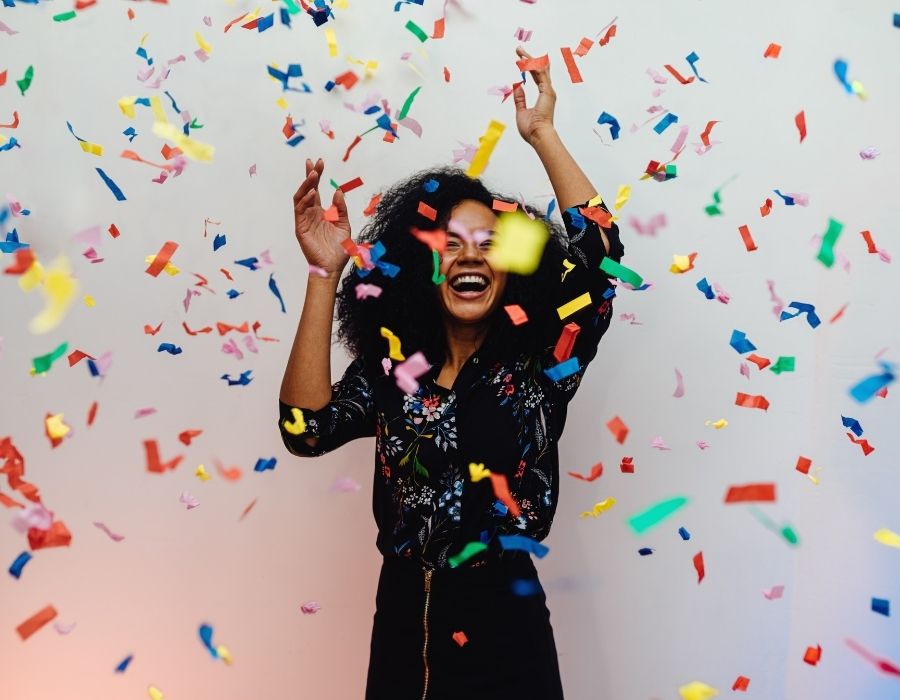 The Complete Birthday Bucket List!
Fun Birthday Things to Do at Home
Whether you are a homebody, at home due to the weather, or it's during Covid, these all make for spectacular ways to spend your birthday!
This post contains affiliate links, and I may earn a commission if you purchase (at no cost to you). See my disclaimer for more.
1. Binge Watch Your Absolute Favorites
It's time to re-watch the shows or movies that had you cracking up or moved you in a deep way.
2. Get Friends Together for Mimosas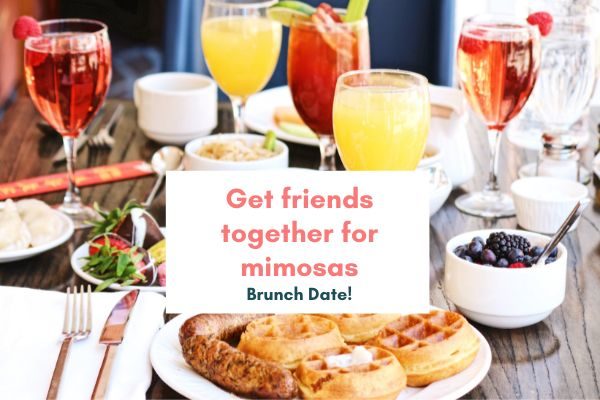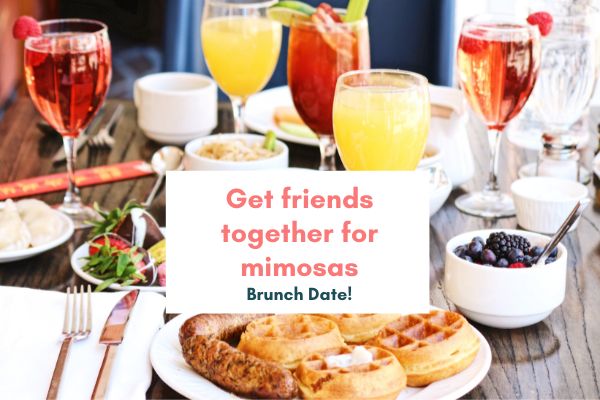 Your birthday is the perfect occasion to enjoy a brunch with pals that includes a splash of champagne.
3. Dress Up
Get out that flirty dress, do your hair and makeup, and ROCK your new age.
4. Give Yourself a Gift
Isn't it time you got something that you KNOW you'll love? Buy yourself a gift that makes you feel good or a simple item that makes your life easier.
<<this list has great birthday gifts for busy moms.>>
5. Dream Big
Spend your afternoon dreaming up your perfect vision board and giving yourself the gift of intention for your life! (See beautiful examples and vision board ideas HERE)
6. Do a Staycation
Make it a "birthday weekend" and decide that it's time to stay in and pamper yourself. You can incorporate many of the other items on this list for a full staycation too! Or find family-friendly ideas >>
Related: More Family Staycation Ideas Near Me
7. Give Yourself a Spa Day
If it's in the budget, get a professional massage. But if not, you can do just as much pampering at home! Raid your nearest Target for bubble bath supplies, face masks, new nail polish, and more! Then spend your evening taking care of your skin.
8. Get the Fire Pit Going
Spark that fire pit and sit around it with those you love recalling great memories. Don't forget the marshmallows and a fun drink too.
9. Take a Day Off of Work
If you have vacation days available, use one! Give yourself the gift of an entire DAY to do what you want to do on your birthday.
10. Buy Yourself an Inspiring Book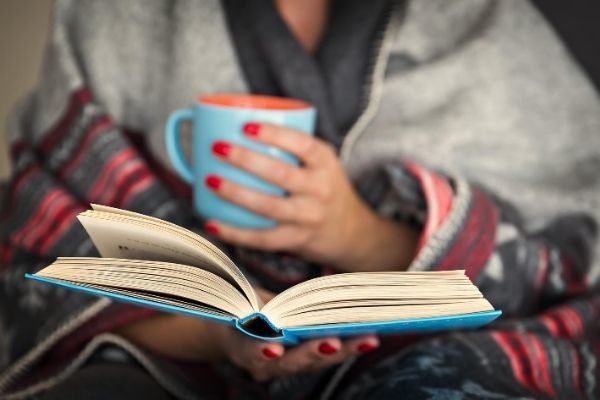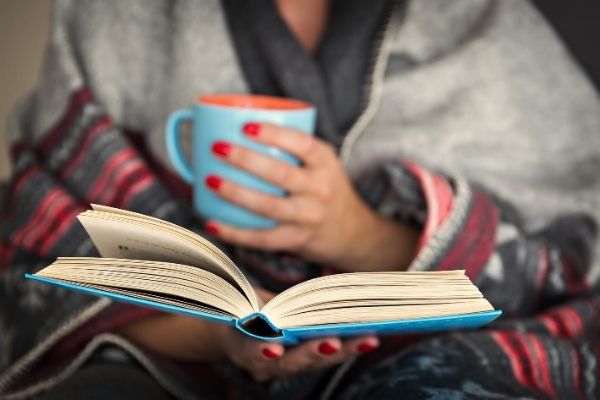 Get that book you've been eyeing and then spend the whole day reading it!
11. Do a Simple Project
Next, pick a low-effort (but high-reward) project to liven up your space. Maybe you've been meaning to re-decorate your bedroom or put lights up on your back patio. Today is the day to do it!
12. Make a Huge Gratitude List of Your Life
There is so much to be grateful for once you take the time to look!
13. Spend the Afternoon Asking Fun Questions
Seriously, you'll laugh AND find out a whole lot about people. Try these fun questions to ask friends & family
14. Have a Board Game Tournament in Honor of the Big Day
Do you love games? Challenge loved ones to a day of snacks, games, and laughs.
15. Put Together a Fun Self Care Basket
Spend an hour of your birthday at the store picking out small goods that you can use on a rough day. Put them in a box, and voila, you've got a great way to decompress! Your future self will thank you!
See a self-care box example >>
16. Get Flowers Sent to Your Home
Who says you can't order yourself flowers? Order flowers online and delight in their beauty on your kitchen counter. And by picking them yourself, you get exactly what you want!
17. Have a Karaoke Night at Home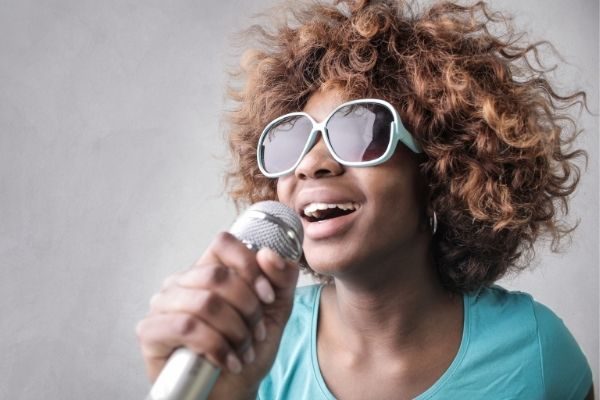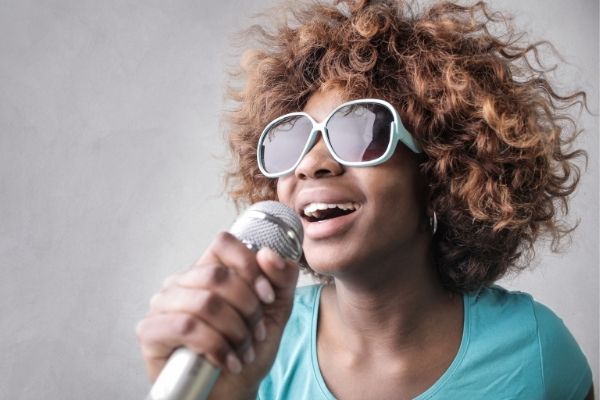 Grab your family or friends and crank up the tunes. To make it extra fun, play past hits you remember from your younger years.
18. Eat Your Favorite Foods
Indulge in what you love on this day. No guilt!
19. Make Yourself a Birthday Cocktail
Experiment with something new or go with your favorite classic. Every birthday deserves a fun drink!
20. Throw Yourself a Party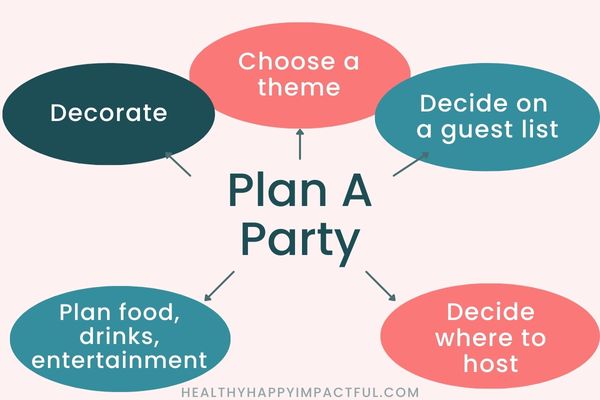 Make it a full-on bash or invite over your closest friends. Often we wait for others to do the work, but this time, take the reigns and make your birthday get-together exactly how you want it to be.
21. Have a Sleepover
Remember how fun sleepovers were as a kid? Re-create that with your closest friends! Or, if you have kids, enjoy camping out in the living for a family sleepover.
22. Order/Bake a Ridiculously Awesome Cake
Order that decadent dessert you are always eyeing, or bake yourself the most delicious cake you can think of. It's your birthday, so why not treat yourself to the BEST quality on your big day?
23. Plan a Post Birthday Trip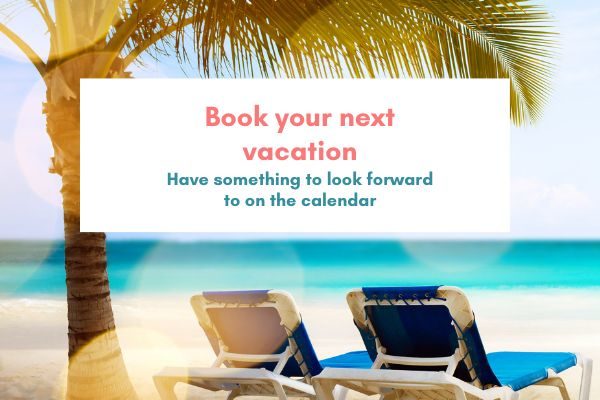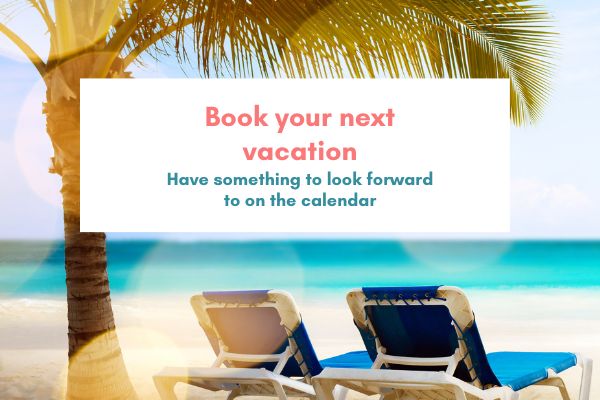 Perhaps you need to be home, but that doesn't mean you can't research and book your next amazing getaway. Having something to look forward to is half the fun!
24. Celebrate Your Age With a Workout
I know, it may not seem like the most exciting one on this list. BUT if you have a good workout you finish feeling amazing and inspired. Why not give yourself this gift on your birthday?
Just make sure it's something you love!
25. Re-read Your Favorite Book
Remember that book that you couldn't put down? Pull it out and spend a few hours reading with a nice warm drink.
Cool Things to Do on Your Birthday Alone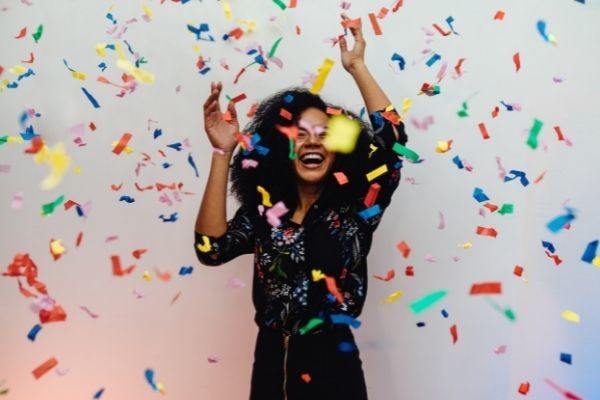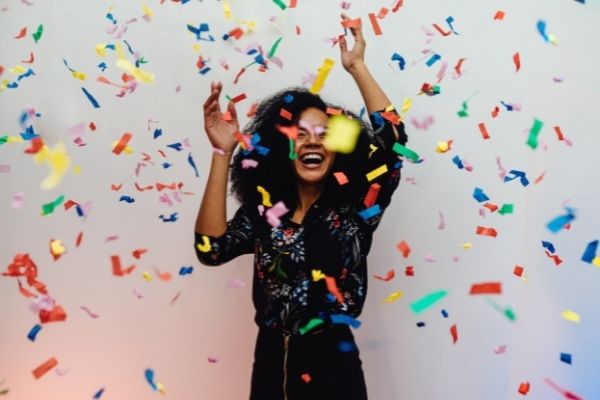 Next, you don't have to depend on others to make your big day special! These things to do for your birthday offer fun and insight.
26. Adopt Something
Adopt a plant in need of care, a puppy in need of rescuing, or something else that has been neglected. You'll be enriching your life and the life of something else.
27. Go for a Hike in a New Location
Grab your gear and hit the trails for a beautiful scenic hike.
28. Find a Treasure at a Thrift Store
Spend your birthday afternoon leisurely searching for treasures. You'll love the rush as you hunt for gold!
29. Start a Challenge to a Stronger You
This site has many challenge ideas that promote health, wellness, and love. Try one of these:
30. Get Your Hair Professionally Done
Many of us feel like a million bucks after a haircut and color. So, purposely schedule your next appointment for your birthday! It costs nothing more and makes it extra special!
31. Give Yourself Reflection Time
When was the last time you sat to think about your LIFE? Carve out a few minutes to reflect on your past and your hopes for the future. If not now, when?
Then, use your reflection to set goals for the coming year.
32. Create Your Beautiful Life Bucket List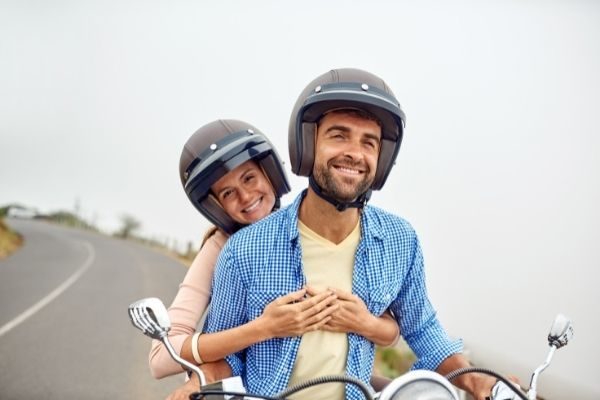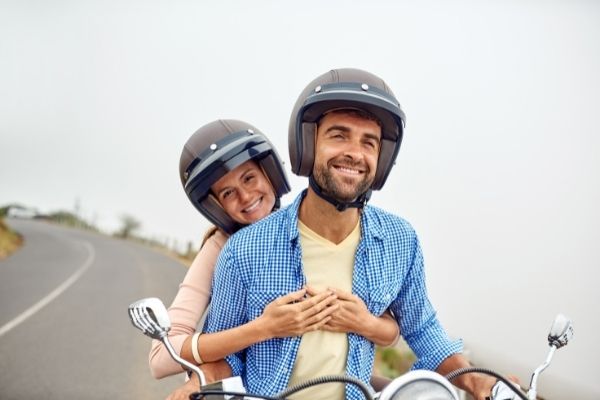 Click on this good list of adult bucket list ideas and create yours today! What awesome things will you do in your coming years?
33. Check Something Off Your Bucket List
And now that you have it, do one of the things for your birthday. Check something off! What a great start!
34. Donate to a Charity
Pick a cause that's close to your heart and donate in honor of your birthday.
35. Take the Free Self Care Quiz
The self-care quiz has four simple parts, and most importantly, it will help you determine what areas you need to take better care of yourself moving forward.
Then, grab access to great free self-care printables!
36. Mark Your Birthday as a New Beginning
Is your birthday the beginning of a healthier you? Is it the beginning of a more focused chapter in your life? Use it as the milestone it is, and decide on the direction you want to go for the next year.
37. Put Together a List of New Things
Write down 10 things you want to try by this time next year.
Related: Best Lists to Make (That Feel Amazing)
38. Make a Creation
If you are a creative type, use your day to indulge in your imagination. Paint, make jewelry, write, or spruce up furniture.
39. Decide on a Word
What's your mantra for the coming year? Thrive? Focus? Love? Simplify?
Find your perfect word and then plan out how you'll live it out.
40. Turn Your Birthday Into A "Self Care" Day
There's no better time to have a self-care day! Make your body and mind feel good on your big day. Use these Sunday self care ideas to recharge and renew.
41. Try Wine Making
Grab a kit and see what kind of concoctions you can make. Not into wine? Try beer instead!
42. Write a Letter to Your Future Self
What are your deepest hopes and dreams? What values do you want to always stay true to?
Use these questions for your future self. Write down your thoughts and stick it in a drawer. Then, set an appointment on your calendar to get it out in a year.
Adventurous Things to Do on Your Birthday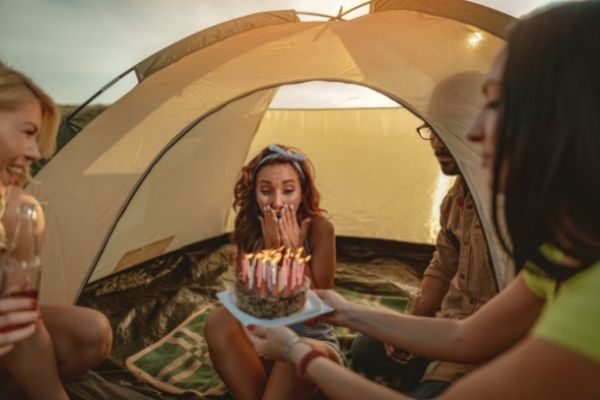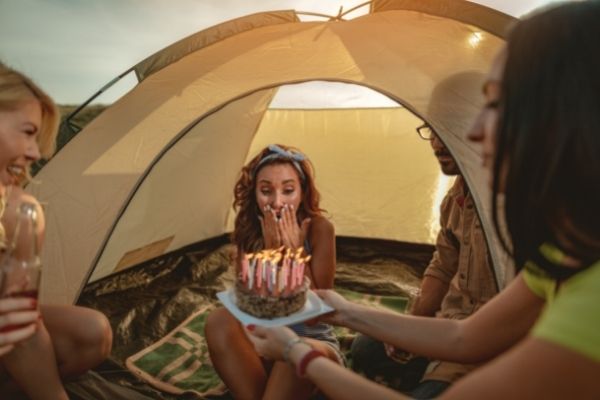 These fun birthday things to do get you out and are perfect to do with friends or your significant other.
43. Go Wine Tasting
Visit a winery or bar for a wine tasting session. You can also host this at home by picking up a few bottles at the store. And use this wine tasting journal to record your findings.
44. Spend Time at the Lake With Friends
I've been lucky enough to do this on my birthday the last few years, and it's a super special (and relaxing) way to spend your big day.
45. Go to an Amusement Park
Pull your inner kid out and ride that big scary roller coaster!
46. Play at the Beach
Sunbathe, get a game of frisbee going, or swim in the lake/ocean.
47. Spend the Day in a Cabin
Research a beautiful place to stay and take off on the weekend to retreat somewhere calm, colorful, and meditative.
48. Do a Fun Progressive Dinner
Pick your 3 favorite restaurants to hop around for different drinks, dinner, and dessert!
49. Book a Stay at a Historic Hotel
Pick a historic, a haunted, or a boutique hotel to make your birthday night one to remember.
50. Challenge Yourself With an Escape Room
Will you be able to get out in time?
51. Accomplish Something Physical
Doing something physical that you've never done reminds you what it means to BE ALIVE. So, go rock climbing or bike riding.
52. Try a Sip & Paint Class
Grab your friends and paint your masterpiece.
53. Take a Cooking Class
Learn how to properly make your favorite dish!
54. Go to a Comedy Show
Spend the night indulging in good belly laughs that melt your stress away.
55. Gamble Your Birthday Money
If you love the casino, hit the buffet for a special dinner and then get your rush.
56. Get a Tattoo
A tattoo makes a mark just like your birthday does! This is a great occasion to get one if you've been wanting to.
57. Get a Piercing
It's the same idea as a tattoo, but less permanent.
58. Try Top Golf
Get outside and try the virtual game with friends.
59. Go Bowling
See who gets a strike first! There's nothing like a little friendly competition.
60. Be a Tourist in Your City
Most of us never see what's inside our own nearby city. Now's your chance to scope it out!
61. Go in a Hot Air Balloon
Have you always wondered about this? There's no time like your birthday to follow through and get a one-of-a-kind experience like this!
62. Check Out a Factory Tour
Factory tours make for a unique way to spend your day.
63. Do a Food or Drink Tour
Visit a distillery. Or check for local food tours and try something new.
64. Go Horseback Riding
Riding a horse is always a fun experience and gets you into nature.
65. Go Shopping
Have a little spree for your birthday! Get a new outfit, score a great deal, or replace worn-out wardrobe pieces.
66. Go on Vacation
Take a cruise, visit a destination you've been pining after, or just explore a city within a day's drive. You'll never regret getting out and seeing things.
67. Pack an Amazing Picnic
Find a pretty spot and bring your best quality picnic. Think of great wine, fresh bread, fancy cheeses, and juicy fruits to enjoy while you are there. Use this fun backpack.>>
68. Go to Your Favorite Sports Game
See your favorite team from great seats and enjoy the stadium snacks too.
69. Go Skydiving or Indoor Skydiving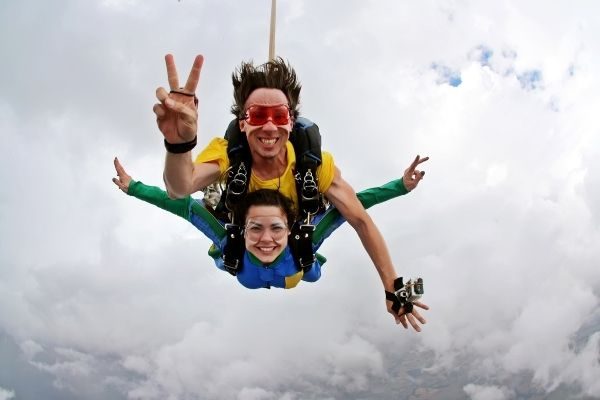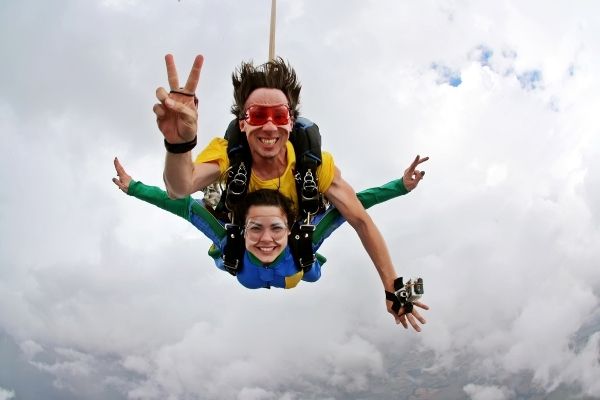 Get a true thrill by jumping out of a plane or mimicking the experience in a closed environment. Nothing will make you feel more alive than this!
70. Go to a Concert
See your favorite band live on your birthday!
71. Go to a Winery
See if you can hit a night with live music and food trucks to mark your perfect night.
72. Go to a Music Festival
Whether to see local bands or your favorite headliners, you're sure to have a good time.
73. Rent a Fun Car
Get the car of your dreams for a day and go on a joy ride. Don't forget to take pictures next to your car as inspiration for the future!
74. Walk Through Open Houses
If you love home design or are dreaming of an upgrade, spend your birthday walking through different styles of homes. And don't be afraid to go through your dream homes too! It costs nothing to dream!
75. Rent a Boat for a Day
Rent a pontoon boat to take out on the lake for the day. Pack food and fishing poles to take with you. And if that's a little much, rent a kayak, canoe, or sailboat instead.
76. Rent Jet Skiis for a Day
Have you ever done this? If not, you're in for a thrill!
77. Go on a Helicopter Ride
Splurge on a once-in-a-lifetime helicopter ride over a cool scenic view.
78. Visit an Arboretum or Beautiful Garden
Walk through a sea of flowers and enjoy nature at its finest.
79. Sign Up for Axe Throwing
Call out your inner lumberjack and enjoy an ax-throwing contest with friends.
80. Jet Off to See a Friend
If you have a friend that lives in another city, use this as a reason to see him or her and celebrate together in a new location.
81. Try a New Fitness Class
Do something you've never done before like Zumba, boxing, or hot yoga. You may fall in love with something new!
82. Go Searching for Beauty
Hit the nursery for house plants that will bring happiness to you (+ clean your air!). Or purchase plants and flowers for a landscaping project that you'll love.
83. Climb a Mountain
If you're thinking big on your birthday, climb to a peak! Most guided places offer different levels of difficulty. Regardless, you'll give yourself a truly amazing view and a moment of reflection from the experience.
84. Go Bar Hopping (or Brewery/Winery Hopping)
Get out on the town and try out the best bars, breweries, and wineries. See what good eats they all have too!
85. Go White Water Rafting
Take adventure to a new level as you shoot down a river!
86. Go Paragliding
87. Learn to Shoot a Gun
If you go with someone who has experience it's easier to learn.
88. Go on a Cruise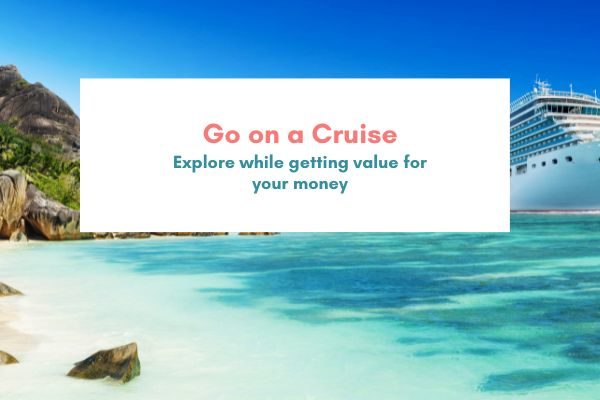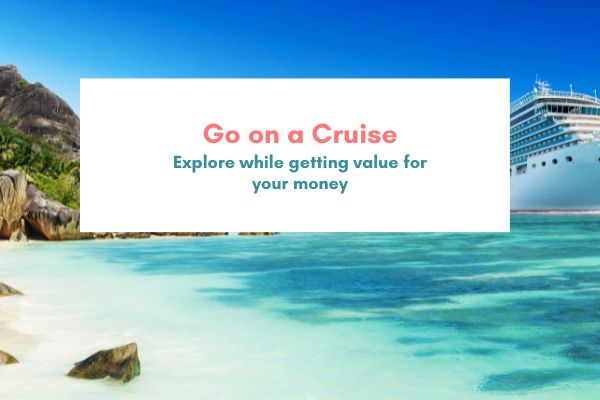 Explore Alaska or enjoy the sites of the Caribbean. Either way, you won't regret this birthday splurge! And it's often cheaper than other types of vacations.
89. Try Snorkeling
Discover the beauty of the ocean through activities #89-92.
90. Try Scuba Diving
91. Go Paddleboarding
92. Learn to Sail
93. Go Bungee Jumping
If you're a thrill seeker, this is a must-do.
94. Check out a Museum
Do you love learning or art? A museum is a fantastic way to spend your birthday at your own pace.
94. Get Your Palm Read
This activity is both fun and hilarious. But, who knows, maybe your reader will give you a glimpse into the future.
95. Take an Archery Class
Channel your inner Katniss Everdeen and learn a new skill.
96. Go on a Ghost Tour
Scare yourself silly on your birthday!
97. Try Open Mic Poetry
If your inner poet is screaming to get out, check out one of these events in your area. And then go for it. YOLO.
More Unique Birthday Things to Do…
These experiences are creative and depend on your interests.
86. Play Videogames All Day
87. Visit an Animal Shelter
88. Have a Potluck With Friends
Want to take the pressure off your friends and family? Grab a main dish and have your favorite people bring a side dish.
89. Have a Pinterest Recipe Party
Or a spice party (where you make spice mixes). Or wreath making. You get the drift.
90. Go Chocolate Tasting
Only the best will do here.
91. Visit a Dog Park With Your Furry Friend
92. Run a 5K
Remind yourself of the fit person you are (or want to be).
93. Watch a Baking Show…And Then Re-create It
Time to try that souffle!
94. Have a Relaxing Pool Day
This is exactly how it sounds. Grab your peeps and spend the day poolside with a fruity drink.
95. Play Unique Games
Throw darts or play outside yard games for something different on your birthday.
96. Learn to Play an Instrument
You are never too old to try something new.
97. Visit a Fancy Restaurant
Research the fanciest restaurant you have near and get all dressed up. Then, order something simple like salad and a dessert. You'll love feeling fancy without breaking the bank.
98. Splurge on Something That Improves Your Life
This could be anything from Lasik eye surgery to a workout app that improves your fitness. Instead of buying something that will get donated later, why not make your life better?
Best Things to Do on Your Birthday With Family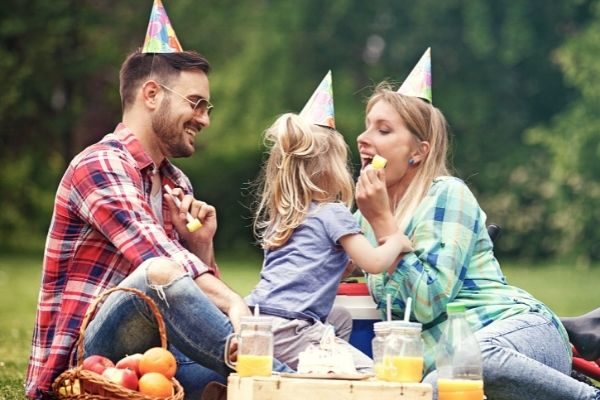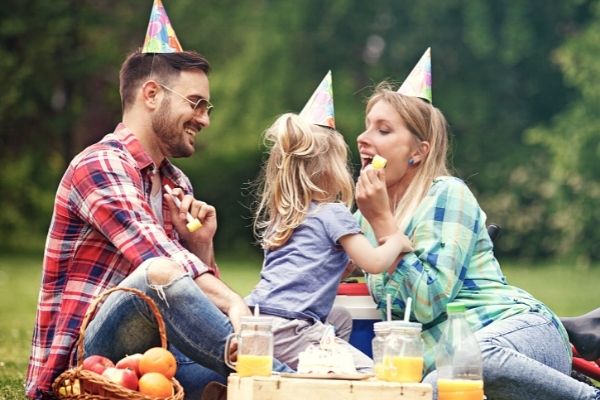 Now, if you're like me, it's not always possible to do things for your birthday without the kids. That's ok, because this list will give everyone a wonderful time!
99. Go Go-Karting
Tell the kids they have to let you win on your birthday.
100. Start a Friendly Game of Laser Tag
Split into teams and see who wins! If you're feeling competitive, bet that the losing team has to do the winning team's chores.
101. Visit a Planetarium
See what the night sky truly looks like and learn about the universe together.
102. See a Drive-In Movie
Grab a pizza and head to the drive-in for a night of fun and entertainment.
103. Go to a Magic Show
Enjoy getting wowed together by the impossible.
104. Go to a Local Pool
It's a cheap and fun way to spend a hot birthday afternoon with family.
105. Go Camping
Spend your birthday re-connecting with nature AND your family under the stars.
106. Go Out for Ice Cream
Get the really good stuff while you're at it!
107. Have a Pajama Party
Decide that for this day, pajamas are welcomed ALL day long!
108. Have Your Kids Make You Dinner
Now, if you're looking for something fancy, a parent needs to help. But either way, there's no reason the birthday adult needs to cook dinner.
109. Have a Dance Party
Show your kids the fun dance moves you learned when you were a kid.
110. Let Your Kids Interview You
Take the kids birthday interview printable and use it on the adult instead. The kids will love asking you the questions, and you'll get to share your favorite things with them too.
111. Laugh With Family Questions
Would you rather questions are EASY, fun, and require very little work to play!
112. Start a New Tradition
What would be a fun tradition for every family member? Create a "birthday plate," a special dessert, or decide on an activity the birthday person gets to pick. Find great family birthday tradition ideas HERE >>
113. Have Your Kids Bring You Breakfast in Bed
Let them eat with you and make it a special birthday breakfast!
114. Splurge at the Farmer's Market
Buy that fresh-baked bread that looks so good, and a few things you don't normally buy.
115. Go to a Water Park
Get wet and have TONS of fun on the water rides together.
116. Mark Something Off Your Family Bucket List
Make your bucket list if you haven't yet, and then mark at least one thing off! This makes it so that you're doing activities that mean the most to your family!
117. Play Truth or Dare
Next, laugh and do absurd things with your family. These truth or dare game questions will guarantee you have a good (family-appropriate) time!
118. Play Never Have I Ever
See what your kids really do, and have a few giggles while you're at it. These appropriate never have I ever questions will reveal a whole new side of everyone.
119. Play 2 Truths & a Lie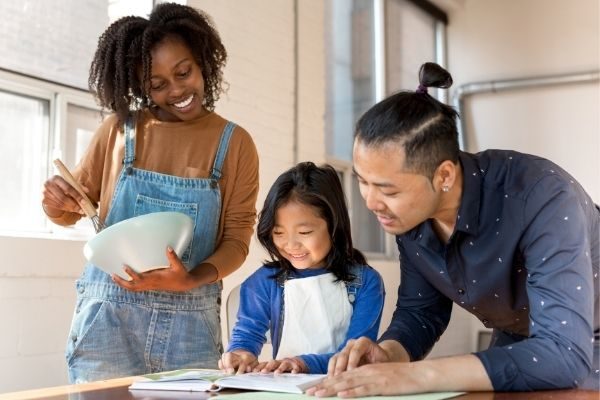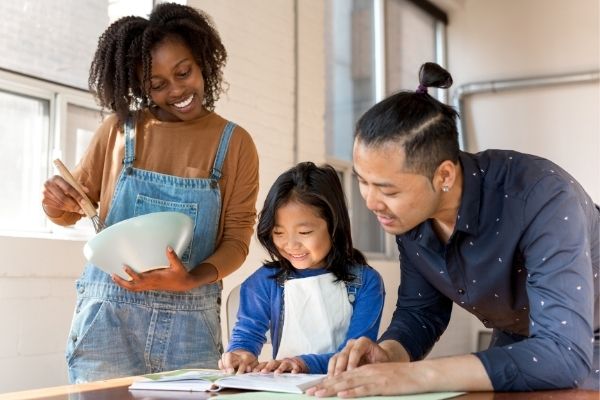 Can your family trick you? Get a few tricky truth or lie questions and see if you can stump the kids!
120. Play Family Feud
Next, grab another family favorite and play on your birthday! Here are 100 great feud questions: family edition!
121. Go on a Date Night With Your Spouse
If you have kids, it's not always easy to spend quality time with your partner. So today, enjoy a birthday meal and outing with the one you love.
122. Visit a Trampoline Park
Wear the kids out, and then have a laid-back evening.
123. Visit a National Park
See beauty with every turn on your birthday.
124. Go Berry Picking
Loads of fresh berries on your birthday is not a bad way to go.
125. Have a Tea Party
Invite your girls over for the fanciest tea party they've ever seen.
126. Play "Who's Most Likely To" With Your Family
This fun list of questions for who's most likely will have everyone laughing in no time.
127. Play Trivia
Kid-friendly trivia questions will keep the entire family entertained for hours. Or learn new birthday insights with these fun birthday trivia questions and answers.
128. Pick Up a New Hobby
Explore photography, baking, or gardening with your kids.
129. Do a Challenge With Your Partner
Kickstart your connection while having fun with one of these couples challenges.
130. Create Goals With Your Partner
A birthday is a time for reflection. This makes it a great time to create relationship goals with your partner too.
131. Play Charades With the Kids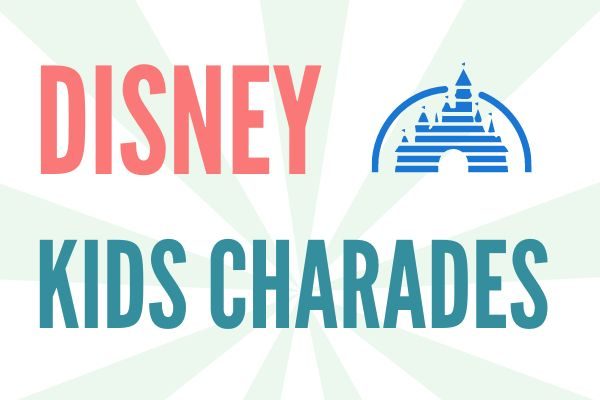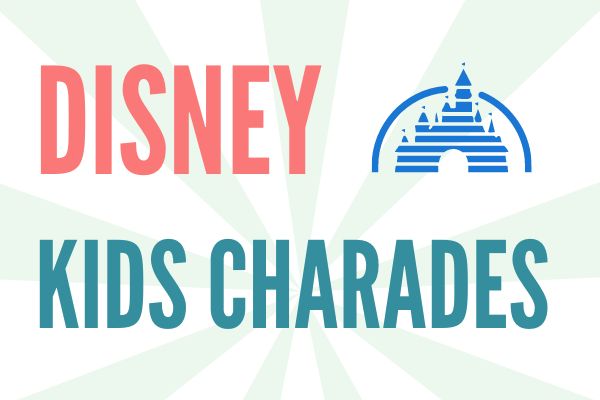 Next, get the family moving with this easy charades game for kids.
132. Host a Make Your Own Pizza Party
This makes for a great meal with your family and the perfect last-minute way to jazz up dinner.
133. Take a Photo
Have someone take a photo of your family on your birthday and frame the picture! It also helps you remember how amazing your day was.
133. Leave a Note to Your Favorite Little People
Finally, give a little love on your birthday too! Print these sweet notes and leave them for your family members to find. Then, watch those kiddos light up as they do.
Related Posts: Hint to your kids that you want this free 10 reasons I love you gift and these free love coupons for your gift!
Last Minute Birthday Ideas
And finally, these last-minute things to do for your birthday are simple, cheap, and effective. Because some years, you don't have the time to make things fancy!
134. Hang Out at Your Favorite Coffee Shop
135. Pick Up a Decadent Dessert On Your Way Home
Swing by that Bundt cake or cookie bakery you've been dying to try.
136. Enjoy a Nature Walk
Grab someone or go alone, but take time for yourself in the fresh air.
137. Go Out For a Drink
138. Stop in For a Pedicure
139. Enjoy Your Favorite Hobby
Do you love photography but never have time to do it? Set aside a block on your birthday to lose yourself in what you love. See great hobbies for women here.
140. Buy Yourself Champagne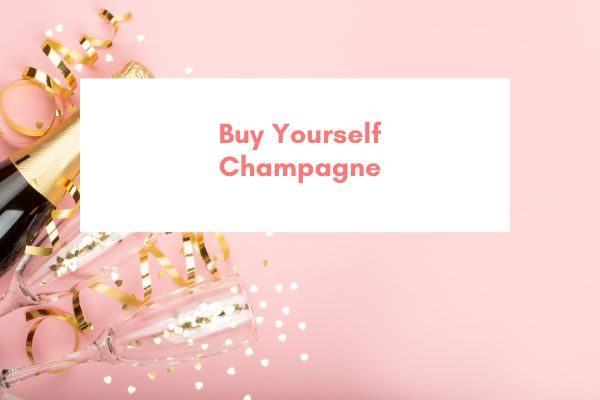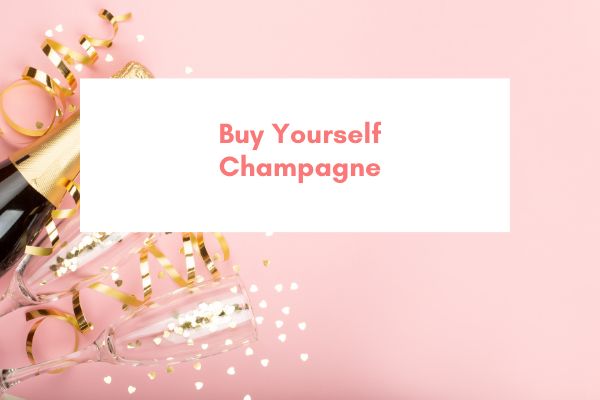 Being alive for this many years is a gift, and worth celebrating with the good stuff.
141. Do a Random Act of Kindness
Make yourself feel like a million bucks by leaving a large tip or carrying someone's groceries. How old are you? Try doing that many small acts of kindness!
142. Live Your Ideal Day
If you could structure your day exactly as you wanted, what would it look like?
143. Taste Test Your Favorite Things
Grab three flavors of ice cream, wine, or anything you love! Then, spend your evening deciding on your absolute favorite.
145. Put Together a Simple Charcuterie Board
It doesn't take much to feel fancy. Skip the work and enjoy the "snacks."
146. Go For a Scenic Drive
If your birthday is in the fall, this can be breathtaking. Pack a picnic or stop at a small restaurant to stretch your legs.
147. Explore One Town Over
Sure, you might have seen everything there is in your town. But what about just 15-20 minutes away?
148. Stargaze
Looking out at the stars takes no planning. Plus, there's something meaningful about remembering how big the universe is on your birthday.
149. Lay Out and Read
Get your hammock out or spend a few hours lounging on the deck – guilt-free.
150. Find a Food Truck
And try a different style of food on your birthday.
151. People Watch
Head to a place with heavy foot traffic and find a good place to sit. Grab a coffee too! Then, hang out and enjoy observing your surroundings.
152. Unplug
Next, take a few hours on your birthday to unwind without the constant humming of your devices. Enjoy life for what it is – a glorious hands-on affair.
153. Do Something For Future You
Whether it's starting a home improvement project, eating a salad, or going through your finances. Do something today that your future self will thank you for.
Bonus: Sign up for free birthday goodies so that when your birthday rolls around you have LOTS to look forward to!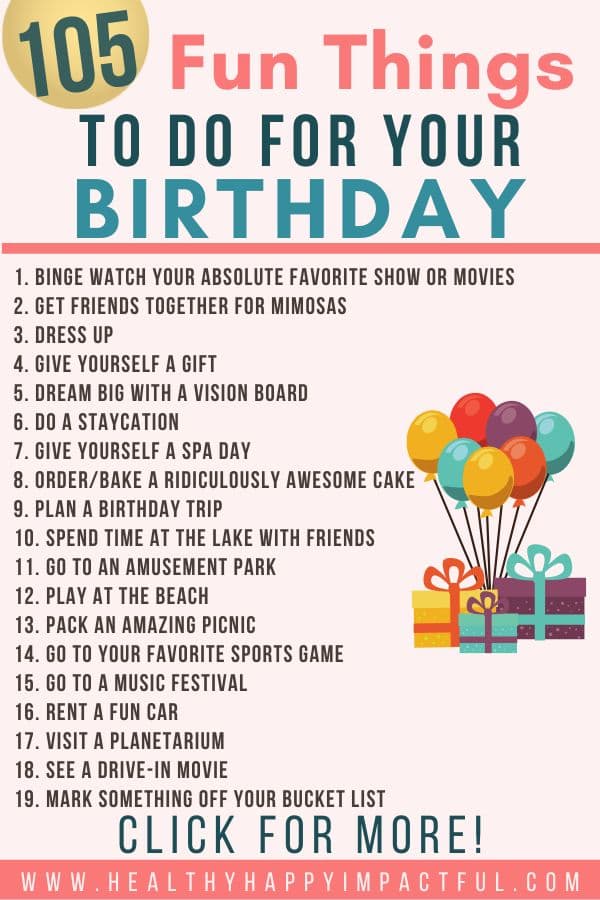 To Consider With the Birthday Bucket List
I hope this list gave you plenty of ideas for yourself and for the people you love most! Let's make our adult birthday as much fun as we make it for our kids! It's time to get living friends!
What are your favorite things to do for your birthday? Let me know in the comments!
Next, enter your email below for access to our free resource library.
More Epic Things to Do for You…
The Best Birthday Things to Do