90 Fun Hobbies for Women List (At Any Age in 2023)
What are some good hobbies for a woman?
Not only do hobbies tease out your creativity but they give you a much-needed break from social media, email, and texting.
So, unplug for a while with these fun hobbies for women.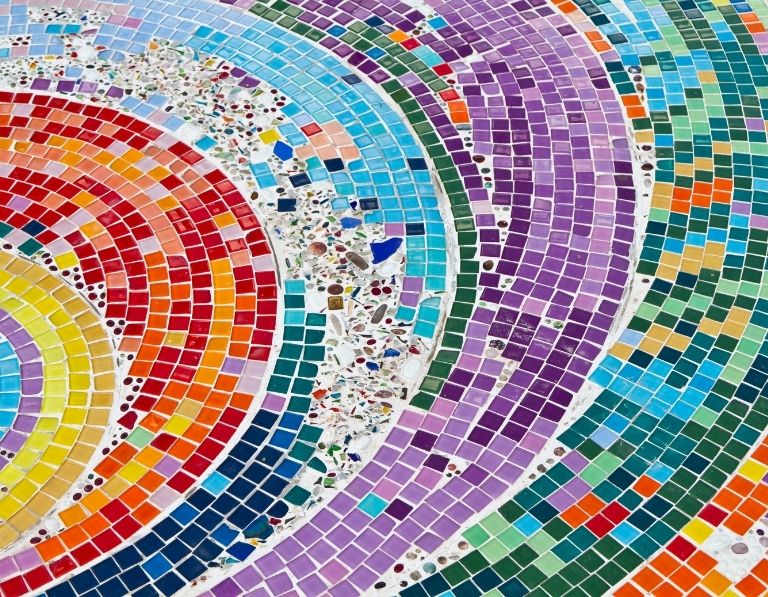 Plus, as a mama, sometimes you get lost in motherhood or just the daily routines of life. Hobbies can open up new worlds of passion, get you through times of adversity, and even turn into money-making pursuits.
Best Hobby Ideas for Women
This post contains affiliate links, and I may earn a commission at no cost to you. See my disclaimer for more.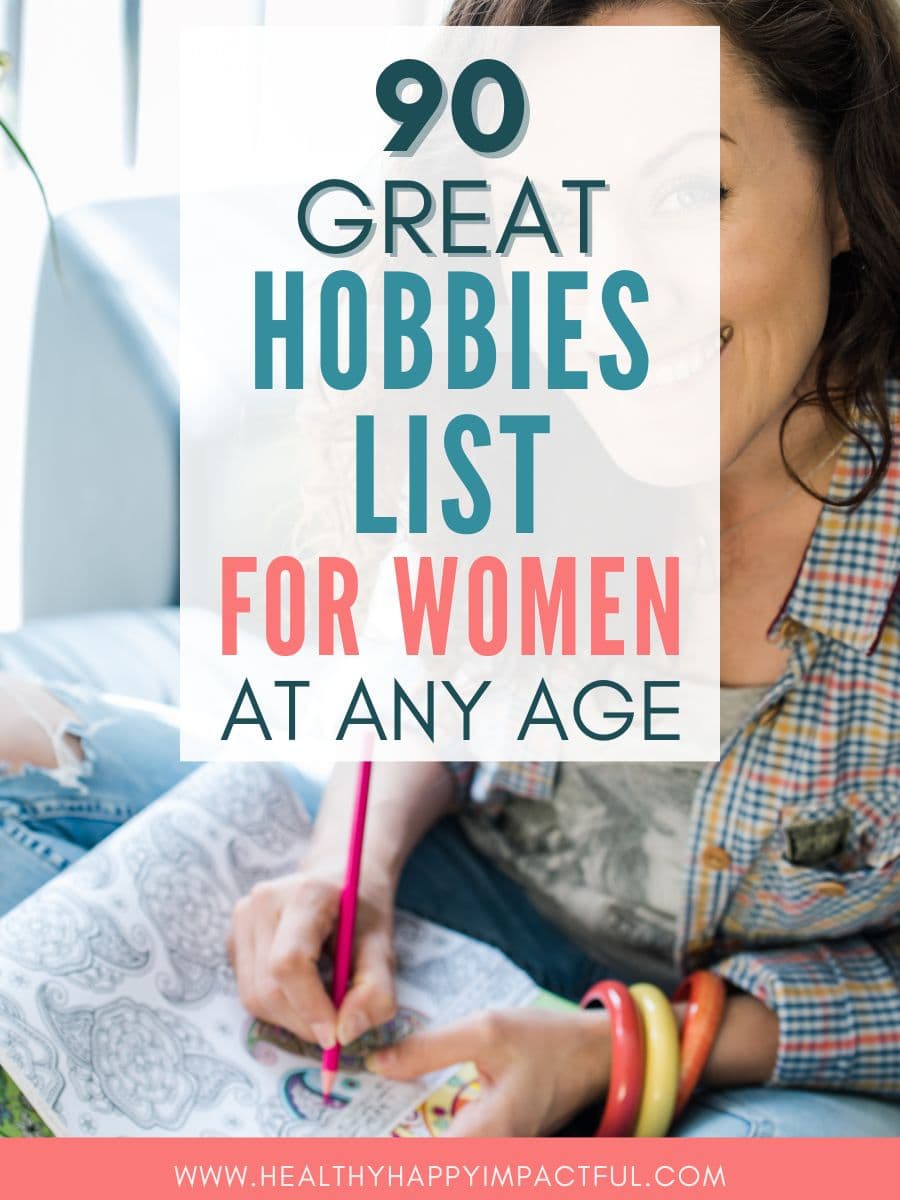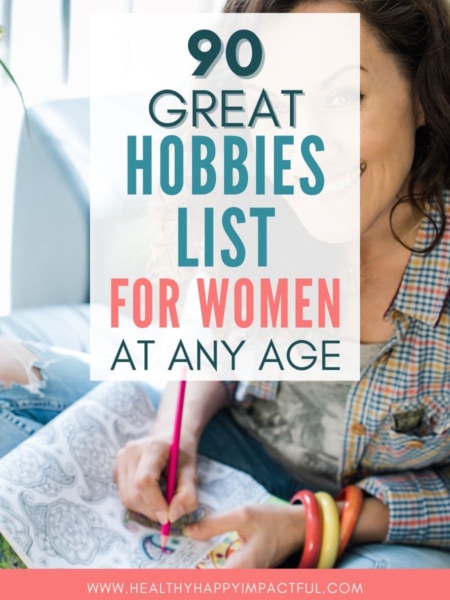 Creative Hobbies for Women (Great at Home Too)
First, for the creative genius in us, these hobbies cultivate your imagination – which benefits all areas of your life.
1. Photography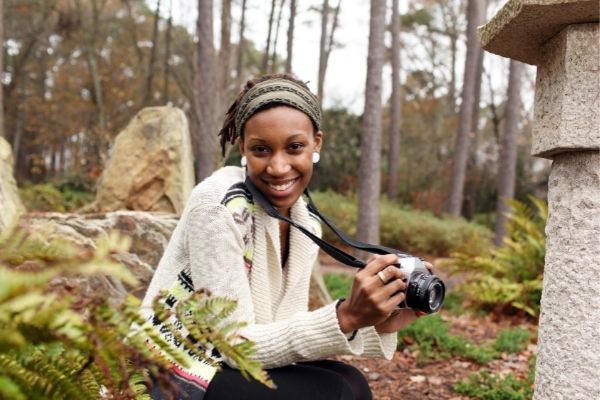 In recent years, social media has brought photo taking to a new level. But what about taking photos for the sake of beauty and art instead of one more selfie.
2. Calligraphy
This old-school hobby is the design and execution of lettering. The cool thing here is that as you learn it, you can apply it to many things that you write.
Make your envelopes fancy, do upscale decor projects, or even make your business brand stand out. See cool pens here >>
3. Drawing/Sketching
Sketch a comic book or draw a beautiful flower. This hobby lends itself to creativity at its finest.
"Plus, when we draw, we actively use both sides of our brain, the right for creativity, and the left for logical thinking. This strengthens both and helps develop the ability to focus and think strategically." – invaluable.com
4. Painting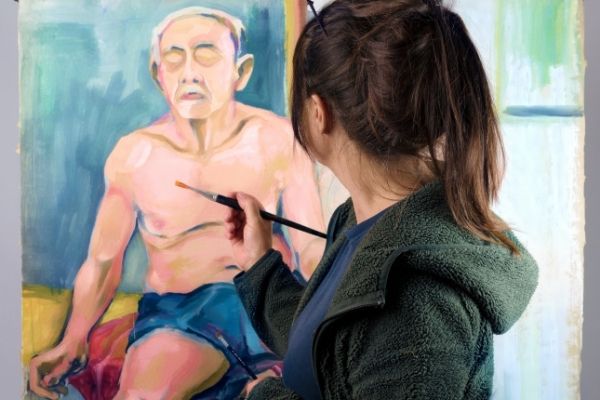 If you've ever heard of Bob Ross, you know that painting can be for anyone. Blending colors is an art in and of itself, and your paintings could make for beautiful decorations in your home.
Not sure where to start? Try this beginner's set.
5. Singing
Whether it's singing in your home or joining a quartet or church choir, singing is a great way to boost your energy and make you feel happier.
6. Interior Design
We spend many hours in our homes and they are the best place to showcase our personalities and interests. Re-designing rooms in your home can be incredibly satisfying.
Or if you're just starting, try switching out decor for different seasons.
7. Beauty & Makeup
For some women, makeup can feel like one more to-do on their list. But for others, it's a form of creative expression – and very much about art. If you are interested, start with makeup tutorials online. Have fun learning the techniques and color shading.
Enrichment Hobbies Women Love
Next, these hobbies for women challenge your mind in different ways. They are perfect if you're looking to branch out, or improve your mind (which always improves your life).
8. Learn a New Language
First, being able to communicate in another language is thrilling and makes you feel accomplished. You'll also find that all cultures appreciate you for trying to speak with them, and that your empathy towards others increases.
Plus, the act of learning improves your problem-solving skills, verbal and spatial abilities, memory, and creative thinking. (source)
9. Learn a New Instrument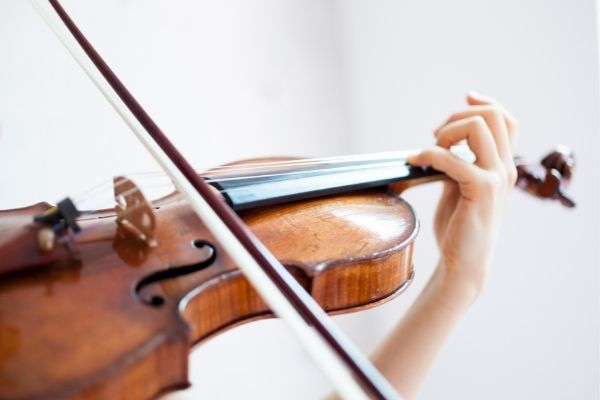 Like learning a language, an instrument causes new neural pathways to connect in your brain and has many of the same benefits. Music is also a known stress reliever, so if you take it up as a hobby, it can calm and relax you.
10. Learn to Invest
While it's not often talked about, women make excellent investors. Many women are great about doing their homework, risk-averse, not afraid to say "I don't know," and not driven by ego.
Therefore, investing can be both fun and financially rewarding if you're interested. Check out the Belle Curve, an in-depth investing blog for women.
11. Do Puzzles
Puzzles are both rewarding for your brain and a mood-boosting part of your day. For many, puzzles are also meditative and satisfying. Grab a fun puzzle here to try it out >>
12. Watch Documentaries
Why not learn while you watch tv! National Geographic, Discover, and even your streaming channels offer lots of documentary options – everything from black holes to the vegan life. You can learn amazing new things from these.
13. Write a Book/Children's book
Have you always loved writing? Why not make it a hobby to write a book or short book for kids? If you're just dabbling, there's no pressure and you may find that you have the time of your life.
Related Post: 30 Day Challenge Ideas to Better Yourself
14. Explore Genealogy
Where does your family come from? Do you know your ancestry? DNA tests are common these days, and you can take it a step further by re-creating your family tree and researching known historical events that involved your family.
15. Learn Astrology/Stargazing
If you can get away from the artificial lights, the stars are a breathtaking way to spend your time. Learn about the beauty and wonder beyond our small world and share your findings with people around you. This book is a fun start >>
16. Crossword/Sudoku
Word games and crosswords are wonderful for keeping your mind sharp as well as stretching your cognitive abilities. So, pick up a crossword to do once a day, or get in on the daily Wordle action that the New York Times is doing.
17. Read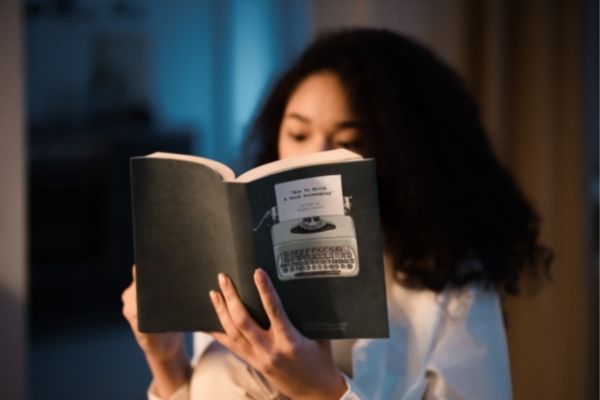 Reading is certainly one of the oldest hobbies, and it's also one of the most beneficial.
Non-fiction books help you learn and grow while fiction novels boost your imagination and creativity. Seriously, there's nothing to lose by making reading your favorite hobby.
Related Posts:
18. Play Board and Card Games
Games with friends and family help boost your mental game in awesome ways, but they have another benefit too. While you are sharpening your mind, you're also connecting deeply with those you love. And often laughing and relaxing. This is also a great family hobby.
That's why game night may be the best night ever.
19. Stand Up Comedy / Improv
Perhaps not your first thought, but these two hobbies for women are excellent for developing quick thinking on your feet. If you love making people laugh and enjoy moving your body, why not give one of them a try?
20. Bible Study
Next, the scriptures hold intense wisdom and can enrich your life in many ways. Study alone as your hobby, or join a group that meets once a week to hold you accountable.
21. Video Gaming
Next, video games have many benefits. They help speed up your responses, encourage strategic thinking, and stimulate visual memory and focus.
Now, technology can be addictive (so you might have to be careful with this one), but if you enjoy the activity, know that it can be a good hobby!
Sports & Movement Hobbies to Try
If you're looking to improve your physical fitness or keep your mood and energy up, then check out these active hobbies. You'll never regret taking care of your health, and there's sure to be one that's a fun fit for you.
22. Biking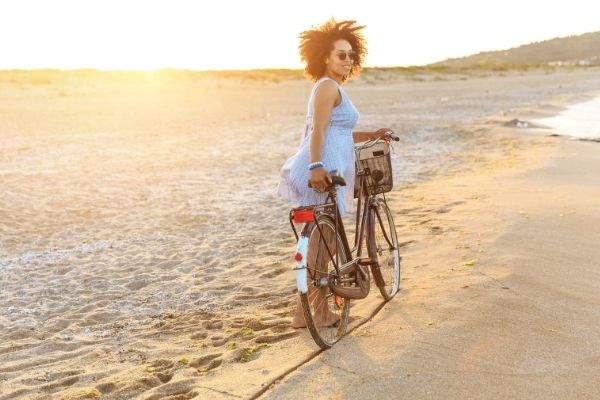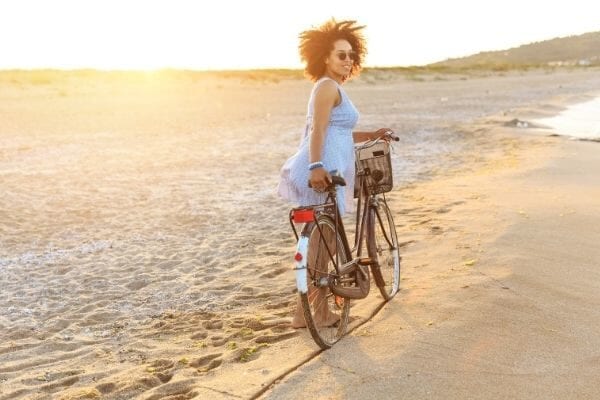 Biking can be done on an indoor cycle program like Peloton or outside in the fresh air on your local trails. It's a wonderful low-impact hobby that keeps you fit and active.
23. Yoga
Yoga has gained popularity for its unique mind and body connection. You strengthen muscles you never knew you had while quieting and focusing your mind on the task at hand.
24. Frisbee Golf
Frisbee golf can be found at many local parks these days. It's a fun (free) hobby to play with friends and requires only a frisbee to get started.
25. Hiking
Nature is both beautiful and therapeutic. So, naturally, hiking has double the benefits. It not only helps with your fitness and strength but also boosts your mood.
26. Tennis
Anyone can pick up a tennis racket and some balls. Grab a partner and you can spend an afternoon practicing at your local court.
27. Sand Volleyball
If you live near the beach, you'll find courts close by. If not, most large cities have sand volleyball leagues going seasonally. You can get a workout and have a good time with friends.
28. Kickboxing
Feel like the confident, resilient woman you are with mad kickboxing skills. Local classes are everywhere and these classes are usually accompanied with high-energy music too.
29. Walking/Running
A good hobby for women doesn't have to be fancy. A daily walk is just as beneficial for you as anything else on this list.
To add an element of fun, walk different routes or at different parks or try a 5k/10k every few months. See these easy steps to be healthier for more quick health ideas.
30. Self Defense
Basic self-defense is something every woman should know, but it can also be turned into a regular hobby for teaching others.
31. Swimming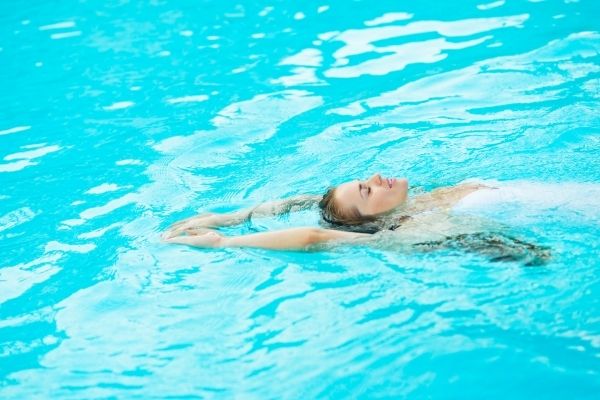 Most local community centers have a pool, so take advantage! Swimming builds endurance, muscle strength, and cardiovascular fitness. And it's an amazing low-impact activity, so you don't have to worry as much about injury.
If you live near the ocean, surfing is another amazing sport to try!
32. Weight Lifting
Powerlifting has gained popularity among women in recent years, and there's good reason. This exercise helps sculpt the body while making it easier to burn fat.
33. Fitness Groups/Classes
Want to get fit and gain a better sense of community? Group classes are where it's at!
Classes at your local gym are also great if you enjoy a variety of exercises during your week. Here you can try anything from Zumba to Pilates to a hardcore Bootcamp class.
34. Geocaching
Geocaching is like a worldwide treasure hunt. Today there are over 3 million geocaches hidden around the world (learn more here). Once you download the app, you can see which geocaches are near you and start exploring.
35. Dancing
The great thing about dancing is that there are all kinds of levels and ways to get this movement in. If you're a music buff, this may be the perfect fit for you!
Dance in your home to your favorite music
Get out into the clubs and bars
Take a structured class
Try Just Dance on the Nintendo Switch (or other active video gaming)
36. Recreational Sports Team
If you used to play sports in high school or college, you may want to check out local adult soccer, softball, or basketball teams. Really, you will find that any kind of sport has a community to join.
37. Shooting Range/Archery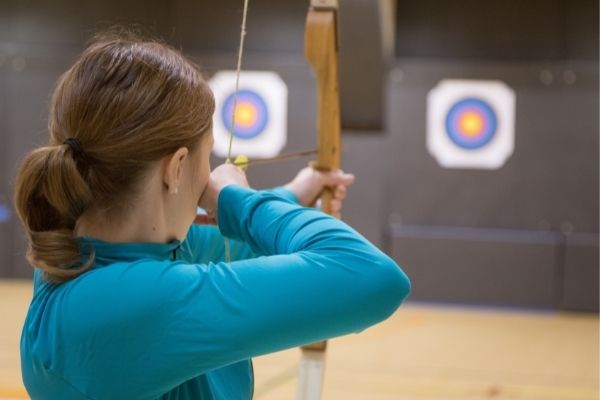 Improve your hand-eye coordination and get fresh air while practicing your shooting skills. Shooting and archery also give you a sense of confidence and satisfaction as you watch your skills improve.
38. Pool/Billiards
This sport is great for any time of year and the perfect hobby to do with a group of friends or family. All you need is access to a pool table and you can practice any time you want.
39. Bowling
Do you enjoy bowling? Join a league near you, or just make it a regular adventure with your family to play a few games.
40. Fishing
Fishing was my husband's hobby for years, and I suspect it's because it was a quiet activity to clear his head. This can also be a great hobby for women looking to get out in nature.
41. Golfing
Golf is a great game to take at your own pace, compete against yourself, and keep active with relatively low impact. It's also a game that's easy for couples and friends to do together (or apart).
(The downside is that this hobby for women can get a bit expensive)
42. Water Sports / Activities
Explore your nearest lakes, rivers, and oceans with a hobby that's exciting and adventurous. When it comes to water, there are plenty of options to choose from!
Kayaking
Canoeing
White water rafting
Scuba diving
Snorkeling
Water skiing
Sailing
Making & Building Hobbies for Women
Next, these hobbies for women are all about creation. If you love the process of creating, then you'll love what these have to offer.
43. Cricut Creations (T-shirt Printing, Tumblers, etc)
Cricut has become all the rage recently, and there's no surprise why. You can customize just about anything with beautiful handcrafted designs.
If you love this idea, check out Cricut materials here, and see this website for lots of fun project ideas.
44. Pottery
Next, you may need some special equipment for this one, but you can create your own custom pieces that you use often with pottery. Here are ideas to get you started:
Planters
Candleholders
Mugs
Bowls
Coffee Pots
See more ideas for beginners here >>
45. Jewelry Making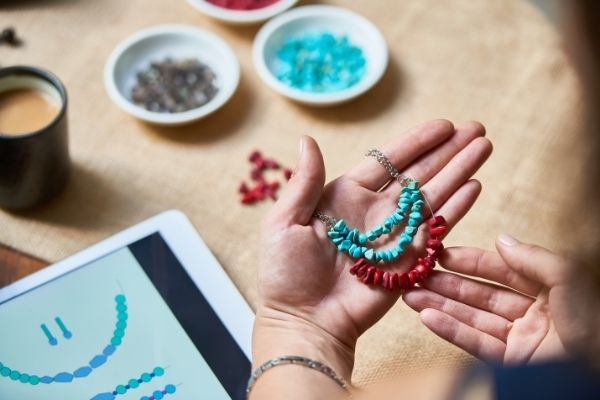 Jewelry makes you feel beautiful and can also symbolize people you love or mantras that build your self-confidence. There's a lot of room for personalization here.
If you get really good at this, you could even sell on Etsy. Here's a jewelry-making kit to start.
46. Knitting/Crocheting
Knitting is the perfect hobby to help you wind down at night or on the weekends. It reduces anxiety, blood pressure, and even loneliness. Plus, you'd be surprised at how much fun it can be to find your favorite yarn or make useful pieces for your loved ones.
47. Embroidery/Cross Stitch
Similar to knitting, embroidery is a fun hobby to do if you're looking to relax while you engage your mind. It's also a wonderful way to personalize Christmas stockings and other keepsake items that your family will have forever.
48. Flower Arrangements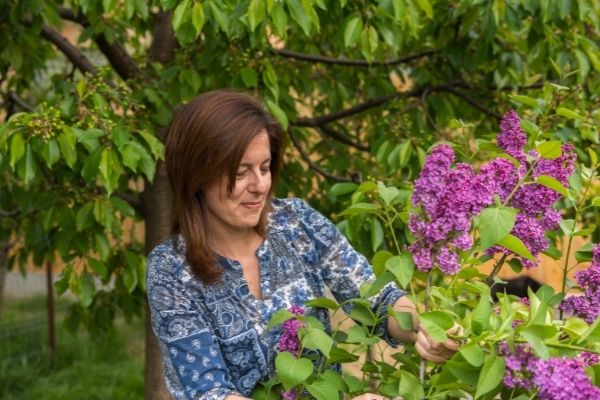 Flower arranging is a fun hobby that brightens up your space as well. And if you love the different color and texture combinations, try your hand at flower pressing too. You can make beautiful things to use with your pressed flowers.
49. Sewing
Sewing is not only a fun hobby, but a practical one too. You can make decorations, clothing, play things for kids, or just about anything with a few basic skills.
My hubby and I made a fun play tent similar to this for my kids' Christmas gift one year.
50. Mosaic Art
Mosaic art is the design of different colored materials such as stone, tile, or glass. It's beautiful, each piece is unique, and it's sure to boost your creativity.
51. DIY Beauty Creations
Do you love DIY beauty? Why not make your own natural products! You can make anything from bath bombs to lipstick. Often, it's also much better for your body than the commercial stuff.
52. DIY Home Improvements
If you are handy or love seeing the before and after effects of home projects, you can easily make home improvement your hobby. Start with small projects to gain confidence, then see where it leads you.
53. Candle Making
Candles don't have to be limited to what you can find in the store. You can make your own natural candles that smell far better and make great gifts too.
54. Scrapbooking
Visit any local Michaels store, and you'll be enthralled by all of the fun scrapbooking options. This hobby is a fantastic way to memorialize vacations and special events in your life.
55. Furniture Restoration
If you don't mind getting a little dirty, you can turn ho-hum pieces of furniture into beautiful objects in your home – giving you a sense of pride every time you use them.
56. Woodworking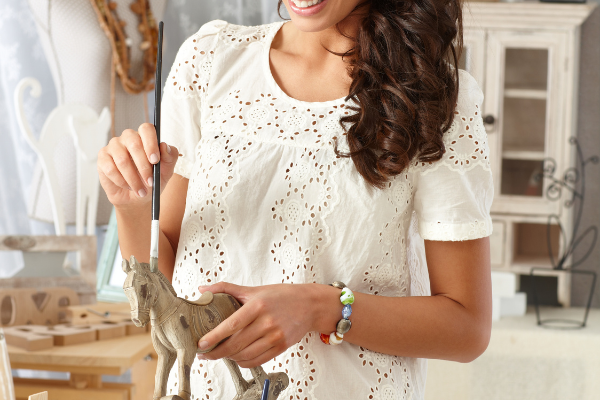 If you enjoy building from scratch, then try making something out of wood. You can fill your home with custom bookshelves, side tables, and just about anything – making your home unique and beautiful.
Related Articles:
Mental Health Hobbies for Women
At their core, all hobbies relieve stress because they help you escape the mundane. But these hobbies for women are especially great for alleviating tension and improving your mood.
57. Adult coloring books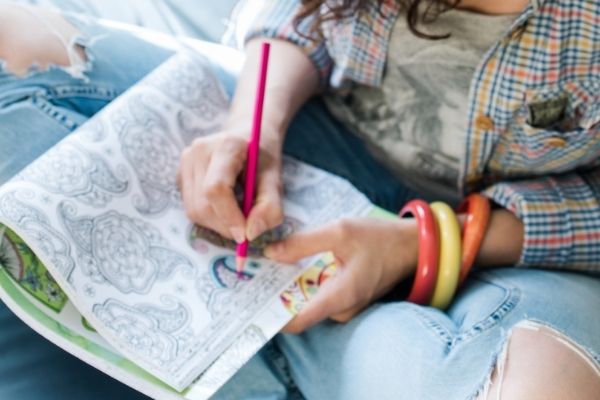 Coloring quiets your mind while keeping you engaged. It's proven to be a stress-relieving activity and can be a regular part of your self-care routines if you enjoy the process.
Try this coloring book to get started >>
58. Journaling
Writing in a journal is amazing for so many reasons! You can release toxic emotions and worries, jot down your blessings, or take notes on your favorite books.
If you are looking for space to doodle and jot, start with a blank notebook. If you'd love more structure for intentional happiness boosters, try the 5 Minute Journal.
59. Collecting
You can collect just about anything – stamps, rocks, shells, teacups, etc.
Many people find their collections to be soothing and take them back to a beautiful memory. So, if there's an object you hold close to your heart, bring yourself this joy.
60. Meditation
I started meditating when my first two kids were little because I was tired of being so quick to anger and exasperated all the time. It's been the BEST hobby I could have picked up.
I love the Headspace App for my morning ritual.
Dr. Danielle Kelvas, MD says "Cultivating a mindfulness practice treats a host of mental health issues, including sleep disorders (we all know what it's like for rumination to block sleep) and eating disorders."
61. Beauty Activities
If you've been in a beauty salon, you know that one of the main perks is the relaxing atmosphere. Even doing your nails at home can be a relaxing affair that boosts your mood. So, if you love a little pampering, make these soothing activities into a regular hobby.
Related Posts:
Social & Adventure Hobbies
62. Camping
Strip away the nonsense and connect with loved ones over the basic elements of water, earth, and fire. In fact, camping might be one of the only ways to truly unplug from our nonstop digital world these days.
Check out the best camping gear for kids here to get started with your family.
63. Traveling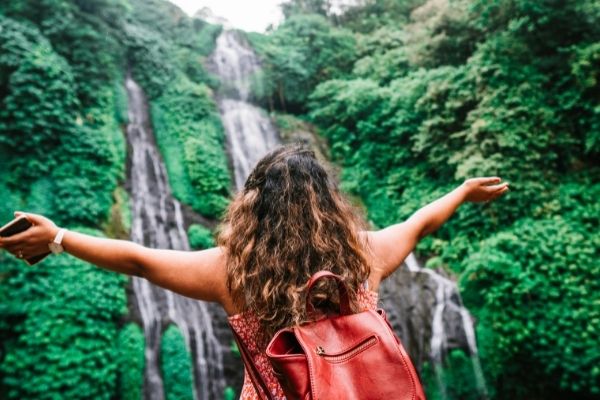 Almost everyone loves a good vacation (near or far) because it brings out the adventurous, explorative side in us. But you can make it a true hobby by writing your bucket list and hitting at least 1-3 spots a year.
64. Volunteering
Giving your time to something you are passionate about will make you feel amazing, and also bring you closer to the people who feel the same way. Volunteering is a win-win for everyone involved.
65. Mentoring
If you have a mentoring program at work, consider meeting someone for coffee and taking an interest in them. Help them navigate the ups and downs of life.
This can also be done through a church, organizations like the Boys & Girls Club, or just in your neighborhood or circle of friends.
66. Thrift Shopping
Do you love finding treasures? There are many treasures to be found if you consistently go thrift shopping. These great deals can be turned into awesome gifts, useful things in your own home, or things you re-sell on the side.
67. Place Hopping
Explore your favorite thing as your hobby! Go bar hopping, museum hopping, botanical garden hopping – whatever it is you love and want to see more of.
68. Cosplay
Cosplay is the act of dressing up as a character from a movie, book, or video game. If you're an enthusiast, this hobby can be a fun way to connect with other mega fans in the area.
69. Create/Moderate an Online Community
Social media has its goods and bads, but ultimately what people are looking for in them is connection. So, connect over things you're passionate about in your own community and help keep the conversation going for people.
70. Book Club Hobby Example for Women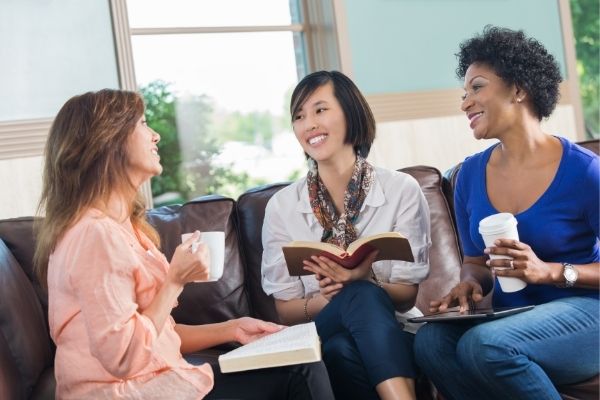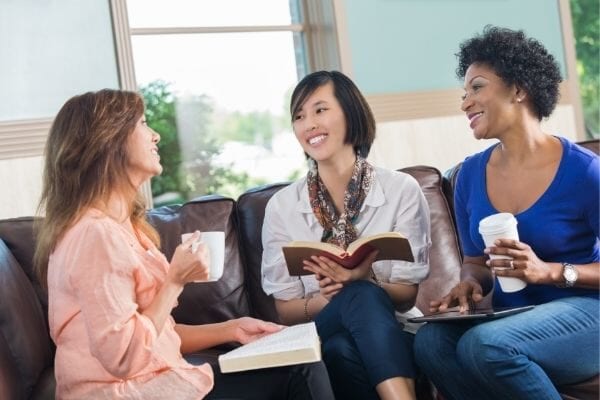 Do you love reading? Or maybe you wish you read more?
This is the way to do it! A regular book club will give you accountability and build a way to connect while having something to talk about.
Related: Epic Reading Challenge Ideas – do one with a friend!
71. Entertaining
If you love hosting others in your home, you can easily make entertaining a regular hobby. This also ensures that you're connecting with others on a regular basis.
Mo' Money Hobbies
It feels good to make or save money! While many of the activities we already explored can make you money, the following hobbies for women are specifically for putting more cash in your pocket.
72. Re-selling Items
People make big bucks buying low and selling high. And you see it everywhere from small items to large homes. So, see what interests you and see if you have can make it a hobby to flip what it is.
73. Couponing
You have to buy your basic items at the store anyway, so if you don't mind spending a few extra moments, you can actually save a lot of money on goods with coupons and ads.
74. Pet Sitting
Make your love for animals your hobby and you can make a little money on the side helping out friends and family.
75. Blogging/Vlogging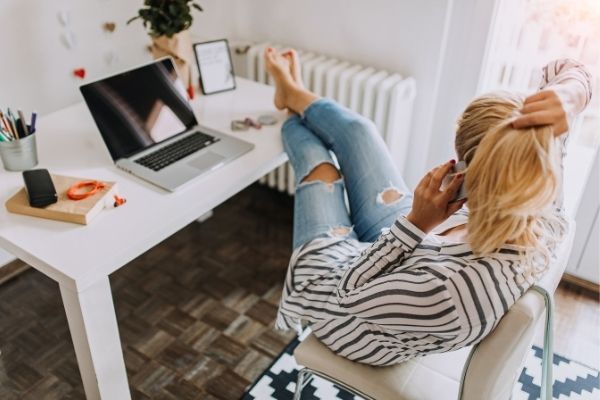 The truth is, blogging can be a hobby or a full-on business. But the fun part is that you can decide for yourself where you want to take it.
76. Start a Podcast
So much of the information we consume these days is through audio. So, if there's something you're passionate about, why not start a podcast to teach people about it.
77. Graphic Design
Digital design is one of those hobbies for women that could easily become a lucrative business. So many people are looking for designers to help take that task off of their hands.
78. Coding
And coding is the same as digital designing. If you have basic coding skills, you can be in high demand for the many people who don't know how to code and are willing to pay someone to help them.
Related: Best Vision Board Examples List
Food & Drink Hobbies For Women List
If you consider yourself a "foodie" or just enjoy hanging out in the kitchen, these hobbies for women are right for you.
79. Baking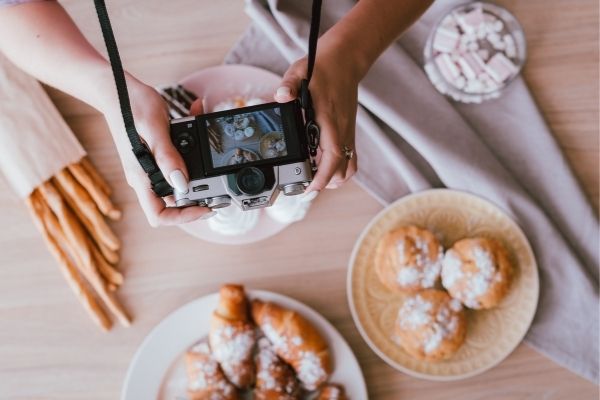 Ask anyone serious about baking, and you'll know that it is indeed an art. Getting the perfect combination of ingredients and design aren't always easy, but it's sure fun to try. And mighty tasty too.
80. Cooking
Like baking, all you have to do is watch a cooking show to know that cooking can be a sophisticated hobby. The great thing about this hobby is that it also nourishes you and your family – making it a double win if you really enjoy doing it.
81. Mixologist
Are you a cocktail drinker? Creating your perfect cocktail combinations will easily make you the life of the party. Try this popular mixology set for awesome drink mixing experiences.
82. Barista
Coffee is a life force for many of us, and it can be a ton of fun making the perfect drinks to perk up your mornings. If you're interested, start with these Starbucks recipes to make at home.
83. Brewing Beer/Winemaking
Beer and winemaking have a lot of science behind them and can be a fun project to do in your home. And the best part? You get to taste test all the results!
See this craft beer making kit and Chardonnay wine making kit for more >>
84. Wine Tasting as Hobbies for Women
Now, if you adore wine, but you're not into making it yourself…
Why not go on an awesome adventure to taste the best wines? Wine tasting is both educational and entertaining, plus you often end up trying new foods and meeting interesting people.
This can be done with any kind of beverage – coffee, whiskey, beer, etc.
85. Cake Decorating
Turn your ho-hum birthday cakes into masterpieces with a simple decorating set and Youtube tutorials. Who knows what beautiful designs you can create.
Related Post: Best Birthday Things to Do for Fun
86. Gardening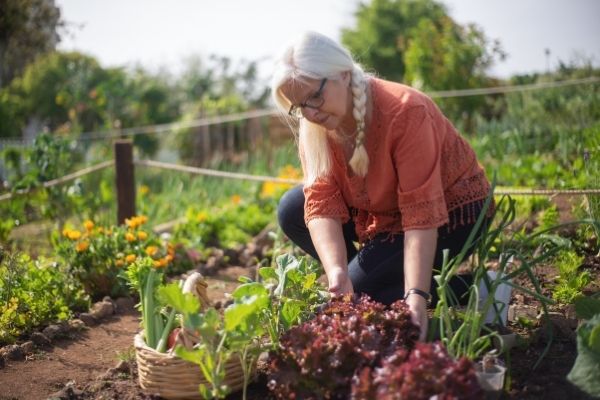 Get fresh air and eat nutrient-dense food from the source by taking up gardening. The great part about this hobby is that you can start small with a few easy plants or turn your entire backyard into a garden. You get to decide and reap all the benefits.
87. Indoor Gardening
Now, if outdoor gardening is intimidating for you, start with herbs on your counter. Especially in the winter, fresh herbs and even house plants can be the touch of nature you need to pick up your mood.
Commonly used herbs are basil, oregano, mint, and parsley. Start there to spice up your cooking and see where it takes you.
88. Home Preserving/Pickling/Canning
Now, if you're a big gardener, you know that the next step could be preserving your harvest. That's where canning, dehydrating, etc. come in and save the day. Get a group together to do this, and have a once-a-year party with friends to celebrate your delicious food.
Here's a canning essentials kit.
89. Become a Grill Master
Grilling doesn't have to be just for the guys. Have a blast making your pieces of meat perfect too, or even try fruits and vegetables on the grill.
90. Foraging
And finally, if you're out in the country, have fun finding edible berries and mushrooms to try at home. Here's a field guide to get you started.
Why Hobbies Are Important
Improved Mental Health
It's important to relax and recharge. When you engage in a hobby you enjoy, it reduces stress and anxiety. Hobbies also lead to a sense of accomplishment and increased self-esteem.
Physical Health Benefits
Many hobbies encourage physical activity which improves overall health. This helps us maintain a healthy weight, increase energy levels, and reduce the risk of chronic disease.
Social Connection
Engaging in hobbies can offer social connection benefits. It provides a way for women to connect with others who share similar interests. This can lead to valuable friendships and a sense of belonging.
Connect at a group fitness class, join a book club, or find a crafting group you enjoy to benefit from this social connection.
To Consider With Hobbies Examples for Women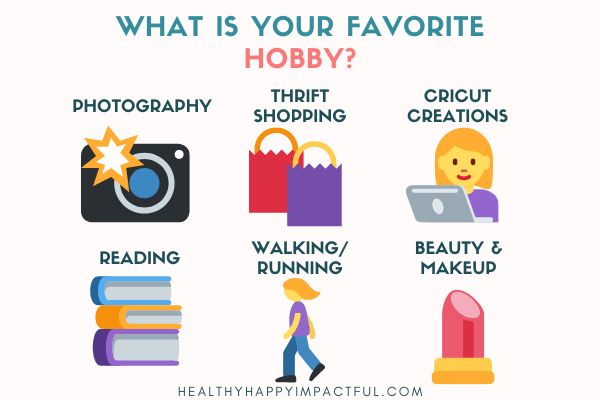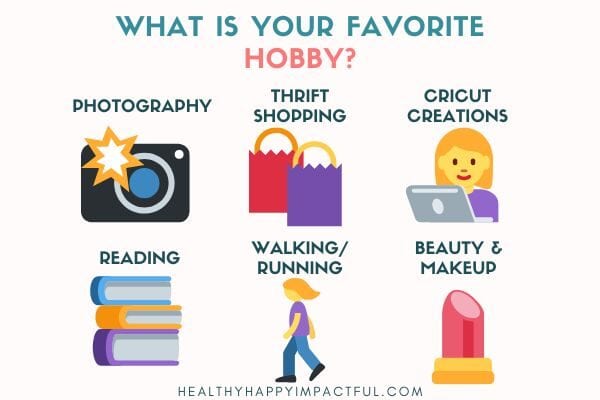 There's something for everyone on this big list of hobbies for women. So, pick one or two today and see what you enjoy. You never know, you may find new interests that flame into passions quickly.
And please leave a comment and let me know which are your favorite hobbies!
Now, enter your email below to join our free monthly reading challenge for women.
More growth posts you'll love…
Hobbies List of Examples for Women in Their 20s, 30s, & Beyond