50 Best Books To Start a Reading Habit For Adults (2023)
How do you start a reading habit for beginners?
Several years ago, I was visiting my favorite bookstore. A woman also browsing in the store asked my advice on finding a good book.
She explained that she had not read a book in many years. Now, she wanted to get back into reading.
She was looking for the best books to start a reading habit.
Picking a good book can be overwhelming. Especially if you are new to reading. 50 Best Books to Start a Reading Habit gives beginners as well as avid readers exceptional books. You won't be able to put these down!
This post contains affiliate links, and we may earn a commission at no cost to you. See our disclaimer for more.
The goal of the best books to start a reading habit list is to give you a variety of options to get you hooked on reading.
Fiction Beginner Novels
Fiction is a popular genre because it is both enjoyable and easy to read.
1. The Husband's Secret by Liane Moriarty
*# 1 New York Times Bestselling author of Big Little Lies and Nine Perfect Strangers
*One of the Top Ten Books of the Year-People
What would you do if your husband wrote you a letter to open after his death? What if that letter contains his deepest secret? And you find that letter when he is still alive?
Read The Husband's Secret by one of my favorite authors. And discover what will happen when that secret is exposed.
Pro Tip For Beginning Readers: find an author you like and read all of his/her books. This list of books to start a reading habit has a variety of talented authors who have many books.
2. A Walk To Remember by Nicholas Sparks
*Internationally best-selling author – tales of romance and heartbreak
When Landon Carter thinks back to high school, he remembers the shy girl he fell for and the heartbreaking joy and pain this love taught him. Read this easy, moving book for the romantic at heart.
Also, find the movie here.
3. My Sister's Keeper by Jodi Picoult
In My Sister's Keeper, bestselling author Jodi Picoult writes the story of a girl who decides to sue her parents for the rights to her own body.
Anna was conceived to be a bone marrow match for her sister, Kate who has been fighting leukemia since childhood. When Anna becomes a teenager, she decides to make a decision that will tear her family apart.
4. An American Marriage by Tayari Jones
*Oprah's Book Club 2018 Selection
"A moving portrayal of the effects of a wrongful conviction on a young African-American couple." —Barack Obama

"A tense and timely love story . . . Packed with brave questions about race and class." —People
"An American Marriage is a masterpiece of storytelling, an intimate look deep into the souls of people who must reckon with the past while moving forward—with hope and pain—into the future."-Amazon
5. Eleanor Oliphant Is Completely Fine: A Novel by Gail Honeyman
*#1 New York Times Bestseller and Soon to be a Major Motion Picture
"Beautifully written and incredibly funny, Eleanor Oliphant Is Completely Fine is about the importance of friendship and human connection. I fell in love with Eleanor, an eccentric and regimented loner whose life beautifully unfolds after a chance encounter with a stranger; I think you will fall in love, too!" —Reese Witherspoon
<<Read Eleanor Oliphant Is Completely Fine here>>
6. A Tree Grows in Brooklyn by Betty Smith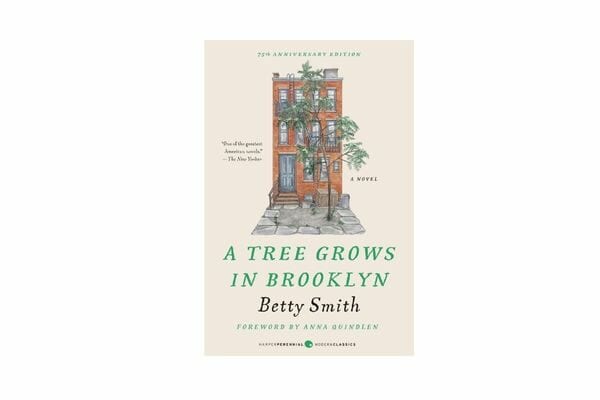 "Betty Smith was a born storyteller." — USA Today
"One of the books of the century." — New York Public Library
"A profoundly moving novel, and an honest and true one. It cuts right to the heart of life. . . . If you miss A Tree Grows in Brooklyn you will deny yourself a rich experience." — New York Times
7. That Summer by Jennifer Weiner
*#1 New York Times bestselling author of Big Summer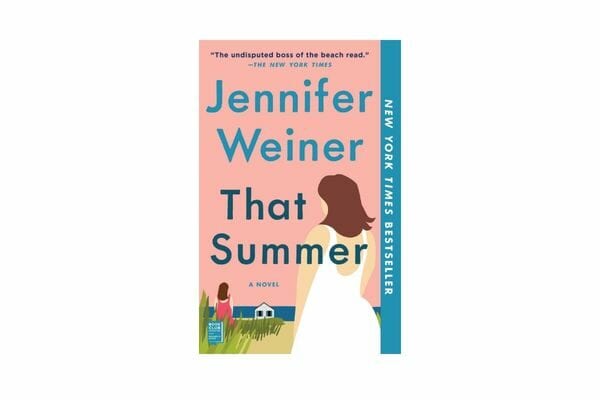 When Daisy meets Diana, she thinks she has made a new friend. But she learns that their meeting was not accidental. Who is Diana? And what could she possibly want with Daisy?
8. The Circle by Dave Eggers
*International Bestseller
In this fast-moving novel, Mae Holland is hired to work for the Circle, a powerful internet company.
"What begins as the captivating story of one woman's ambition and idealism soon becomes a heart-racing novel of suspense, raising questions about memory, history, privacy, democracy, and the limits of human knowledge."-Amazon
Related: Printable Bookmarks To Color For Adults
Historical Fiction Books For Beginners
Next, travel back in time! Historical fiction novels are creative, diverse, and often cover events from different perspectives. Plus, you learn facts about a time and event while reading an entertaining story.
9. All the Light We Cannot See by Anthony Doerr
*Pulitzer Prize Winner
*Soon to be a Netflix limited series from the producers of Stranger Things
Read this instant bestseller about a blind French girl and a German boy. Their journeys meet during World War II in occupied France as they try to survive the devastation of war.
10. The Four Winds by Kristin Hannah
*2021 Bestselling Novel
"My land tells its story if you listen. The story of our family."
"From the number-one bestselling author of The Nightingale and The Great Alone comes a powerful American epic about love and heroism and hope, set during the Great Depression, a time when the country was in crisis and at war with itself, when millions were out of work and even the land seemed to have turned against them."-Amazon
11. The Personal Librarian by Marie Benedict
*New York Times Bestseller and Notable Books of the Year by the Washington Post
Belle da Costa Greene is hired by J.P. Morgan to work in his new library. She becomes engrained in New York society and well-known for her work in the book world. But her secret and true identity could cause her to lose all she has built in the racist world she lives in.
12. Before We Were Yours by Lisa Wingate
*A New York Times, USA Today, Wall Street Journal, and Publishers Weekly bestseller
Four siblings in 1939 are forced from their home on their shantyboat to a Tennessee Children's Home Society orphanage. There they have to fight to stay together.
This book is based on the real-life scandal of Georgia Tann, director of a Memphis adoption organization where she kidnapped and sold poor children to wealthy families all around the country.
13. The Red Tent by Anita Diamant
*A New York Times bestseller
The Rent Tent is a modern interpretation of the story of Dinah, the only daughter of Jacob and deeply loved by his four wives. Readers see Dinah's experiences as a woman in the biblical era, through her own eyes.
14. The Help by Kathryn Stockett
*#1 New York Times bestselling novel and basis for the Academy Award-winning film
"Aibileen is a black maid in 1962 Jackson, Mississippi, who's always taken orders quietly, but lately she's unable to hold her bitterness back. Her friend Minny has never held her tongue but now must keep secrets about her employer that leave her speechless.
White socialite Skeeter just graduated college. She's full of ambition, but without a husband, she's considered a failure.
Together, these seemingly different women join together to write a tell-all book about work as a black maid in the South, that could forever alter their destinies and the life of a small town.."- Amazon
Grab your copy of The Help here.
Mystery & Thriller (Best Books To Start a Reading Habit)
Mysteries and Thrillers make great picks for adults new to reading. They are fast-paced and the suspense motivates you to keep reading. Enjoy this list of page-turners!
15. And Then There Were None by Agatha Christie novels
*Best Selling Mystery Book of all time
"Ten…" Ten strangers are lured to an isolated island mansion off the Devon coast by a mysterious "U.N. Owen".
"Nine…" At dinner a recorded message accuses each of them in turn of having a guilty secret, and by the end of the night one of the guests is dead.
"Eight…" Stranded by a violent storm, and haunted by a nursery rhyme counting down one by one…one by one they begin to die.
"Seven…" Who among them is the killer? And will any of them survive?"
Read this mystery from the esteemed Agatha Christie and check out more from this famous author.
16. The Da Vinci Code by Dan Brown (Great Books For Beginners)
*More than 80 million copies sold
Robert Langdon, a Harvard symbologist, is sent on a strange and bizarre journey to solve riddles associated with a murder. They follow a trail of clues hidden in the works of Leonardo da Vinci and discover a historical secret that might be lost forever.
Find the book here. Also a famous movie!
17. The Woman in the Window by A.J. Finn
*Also a Major Motion Picture
The Woman in the Window is a #1 New York Times bestselling novel about a recluse named Anna Fox. She spends her day drinking wine and spying on her neighbors. When the perfect family moves in across the street, she thinks she sees something that will bring her secrets out.
This thriller will have you hooked and wanting to turn each page.
18. The Woman in Cabin 10 by Ruth Ware
*Instant New York Times and USA Today Bestseller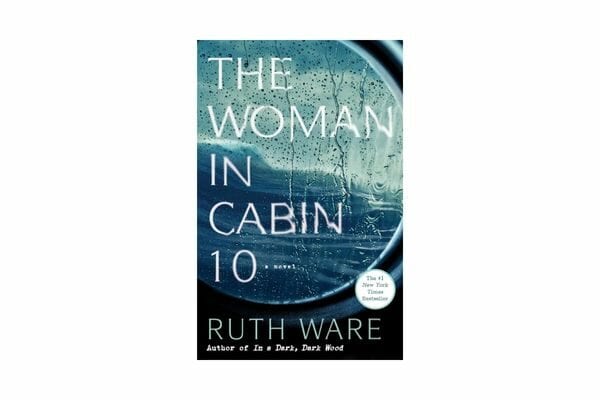 "An instant New York Times bestseller, The Woman in Cabin 10 is a gripping psychological thriller set at sea from an essential mystery writer in the tradition of Agatha Christie."-Amazon
Lo Blacklock is a journalist who writes for a travel magazine. So when given the opportunity to spend a week on a luxury cruise, she joins the select guests. At first, the trip is beyond pleasant, but when Lo sees a woman thrown overboard, will she be able to get help when no one believes her?
19. Gone Girl by Gillian Flynn
*#1 New York Times Bestseller
When Nick's wife Amy disappears, Nick's odd behavior makes him the main suspect. But is he really a killer?
Named one of the most influential books of the decade by CNN and one of the best books of the decade by Time and Entertainment Weekly, Gone Girl is a must-read for mystery and suspense.
20. Still Life: Chief Inspector Gamache, Book 1 by Louise Penny
*Bestselling author
"Chief Inspector Armand Gamache and his team of investigators are called into the scene of a suspicious death in a rural village south of Montreal. Jane Neal….has been found dead in the woods.
The locals are certain it's a tragic hunting accident and nothing more, but Gamache smells something foul in these remote woods, and is soon certain that Jane Neal died at the hands of someone much more sinister than a careless bowhunter."-Amazon
This book is a great place to start an engaging mystery series.
21. One For the Money: A Stephanie Plum Novel, Book 1 by Janet Evanovich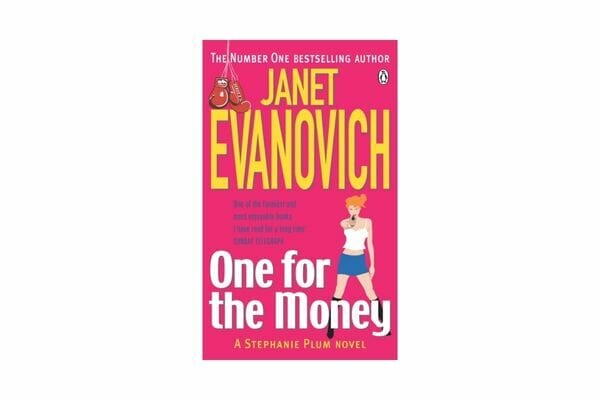 When looking for best books to start a reading habit, you will love this fast-paced mystery series. The story follows Stephanie Plum who has no job or money.
She persuades her cousin to help her become a bounty hunter. And that's how she starts her journey into the world of fugitives.
There are 27 more books in this series! Each book works as a standalone novel so you can read them in any order.
22. The Hound of the Baskervilles by Sir Arthur Conan Doyle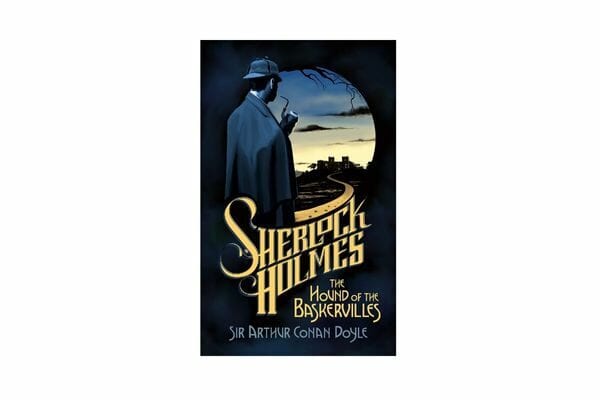 Sherlock Homes and his friend Dr. Watson are investigating the case of a strange giant hound found near a murdered body. The Hound of the Baskervilles is a hair-raising suspense mystery anyone will enjoy.
Fantasy, Sci-Fi, and Adventure Books for Beginners
If you are looking to get lost in a world of adventure, check out the books on this list. Although several of them are longer, they are enthralling reads that get you hooked on the story.
23. The Hitchhiker's Guide to the Galaxy by Douglas Adams
*Extremely funny
"It's an ordinary Thursday morning for Arthur Dent . . . until his house gets demolished. The Earth follows shortly after to make way for a new hyperspace express route, and Arthur's best friend has just announced that he's an alien.
After that, things get much, much worse."- Amazon
*Soon to be a Hulu Series!
24. The Hobbit by J.R.R. Tolkien
If you are not ready to tackle The Lord of the Rings trilogy, The Hobbit is its prequel, and a more manageable place to start.
Read about Bilbo Baggins and the adventure he is launched into for a magic ring.
25. A Game of Thrones: A Song of Ice and Fire, Book 1 by George R.R. Martin
*Popular HBO series
"Winter is coming."
With savage wildings to the north and threats to the south, all are heading to Winterfell where the course of the kingdoms will be changed.
Don't be scared off by the look of this lengthy book. The fantasy is a highly engaging way to start a series (and a reading habit) for new readers.
26. Neverwhere by Neil Gaiman
*One of NPR's Top 100 Science Fiction and Fantasy Books of All Time
When Richard Mayhew stops to help a girl found bleeding on a London sidewalk, his ordinary life will enter a world he never knew existed. He will have to learn to survive if he ever wants his old life back.
27. The Dark Tower Series by Stephen King, Book 1
Read the first book of the Dark Tower series about Roland of Gilead, the Last Gunslinger on his journey into good and evil.
"An impressive work of mythic magnitude that may turn out to be Stephen King's greatest literary achievement" (The Atlanta Journal-Constitution)
28. Harry Potter series by J.K. Rowling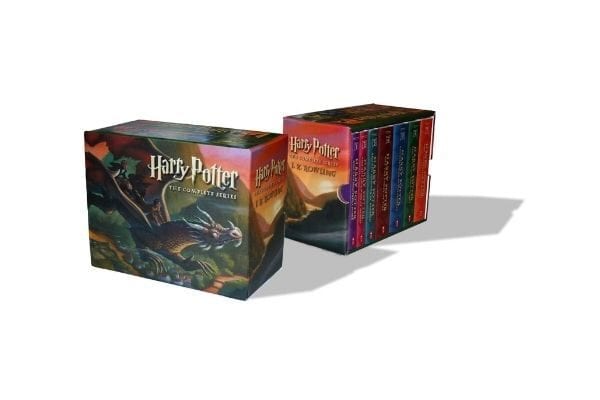 It's not just for kids! Approachable and relatable, Harry Potter is a great series for any beginning reader in this genre. I read these books as an adult and found them to be incredibly engaging. The themes become more advanced as the series develops.
This series starts us off at Harry's beginnings and weaves us through magical spells and exploding adventures to the epic battle when Harry faces Voldermort.
29. The Hunger Games, Book 1 by Suzanne Collins
The Hunger Games is a fight to the death on live TV in the nation of Panem, once known as North America where each district sends one boy and one girl for the annual event. Katniss Everdeen is chosen to represent her district in the games. She will be forced into the ultimate fight for her life.
This is another series geared toward young adults, but is an excellent read for anyone.
*Test what you know! Try these literature book trivia questions >>
Classic Best Books To Start A Reading Habit
Classics often get a bad rap. Maybe it's because we felt forced to read them in high school and now we shy away. But, these books are labeled "classics" for a reason.
Here are a few that you will find easier to read and enjoy as an adult.
30. To Kill a Mockingbird by Harper Lee
*Voted one of the best novels of the 20th century
"Harper Lee's Pulitzer Prize-winning masterwork of honor and injustice in the deep South—and the heroism of one man in the face of blind and violent hatred"- Amazon
When looking for best books to start a reading habit, this classic is a must. Also, get the movie here.
31. The Count of Monte Cristo
Falsely accused of a crime and in jail, Edmond Dantes hears of a hidden treasure on the Isle of Monte Cristo. He is determined to escape, find the treasure, and seek out the men responsible for his time in prison.
Get your copy of The Count of Monte Cristo here.
32. Frankenstein by Mary Shelley
*A top 100 Great American Read and one of the best-loved works ever published.
In Frankenstein read about the story of Victory Frankenstein's horrible creation and the havoc that followed.
33. The Alchemist by Paulo Coelho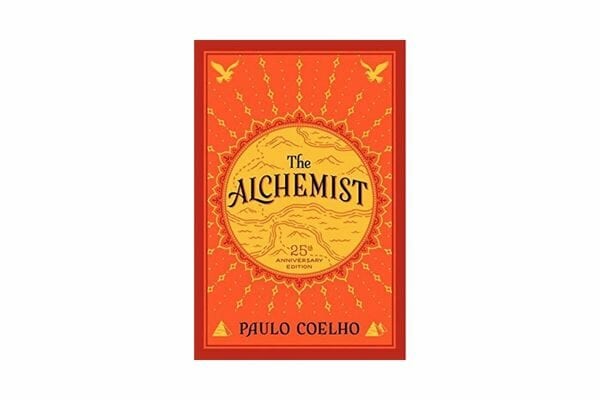 "Paulo Coelho's masterpiece tells the mystical story of Santiago, an Andalusian shepherd boy who yearns to travel in search of a worldly treasure. His quest will lead him to riches far different—and far more satisfying—than he ever imagined.
Santiago's journey teaches us about the essential wisdom of listening to our hearts, of recognizing opportunity and learning to read the omens strewn along life's path, and, most importantly, to follow our dreams."- Amazon
Biography and Memoir: Good Books To Read for Beginners
If the history of an individual or the story of their life is interesting to you, pick up a book from this section. The following selection is all books I've enjoyed.
34. Becoming by Michelle Obama
"In her memoir, a work of deep reflection and mesmerizing storytelling, Michelle Obama invites readers into her world, chronicling the experiences that have shaped her—
from her childhood on the South Side of Chicago to her years as an executive balancing the demands of motherhood and work, to her time spent at the world's most famous address." – Amazon
<<Read more Inspirational Books for Women Here>>
35. Educated by Tara Westover
*New York Times, Wall Street Journal, and Boston Globe bestseller
"One of the most acclaimed books of our time: an unforgettable memoir about a young woman who, kept out of school, leaves her survivalist family and goes on to earn a PhD from Cambridge University"-Amazon
*This is a favorite of mine! Find it here.
36. Out of Africa by Karen Blixen
Out of Africa is a memoir detailing Karen Blixen's time spent in Africa running a coffee farm in 1914. She describes her friendships, the landscape and animals, and the adventures she experiences.
37. Maid: Hard Work, Low Pay, and a Mother's Will to Survive by Stephanie Land
*Inspiration for the Netflix Limited Series
"A single mother's personal, unflinching look at America's class divide, a description of the tightrope many families walk just to get by, and a reminder of the dignity of all work."
-President Barack Obama
38. Jobs by Walter Isaacson
*Best-selling author of biographies of Benjamin Franklin and Albert Einstein
As the exclusive biography of Steve Jobs, this is a candid biography where nothing was off limits. It is based on over 40 interviews with Jobs conducted over two years.
In addition, there are interviews with family, friends, and colleagues to give a comprehensive look at the life and work of Steve Jobs.
Best Nonfiction Books for Beginners (Start a reading habit)
Beginning readers often shy away from nonfiction books. Dig into these highly engaging books that have stood the test of time with readers.
39. In Cold Blood by Truman Capote
*National Bestseller
The most famous true crime novel of all time "chills the blood and exercises the intelligence" (The New York Review of Books)—and haunted its author long after he finished writing it.
In the small town of Holcomb, Kansas in 1959, four members of the Clutter family were murdered inside their home. In this nonfiction novel, Truman Capote describes the investigation that led to the eventual execution of the killers.
40. Tuesdays With Morrie by Mitch Album
Author Mitch Album shares his experience of visiting with his old college professor, Morrie Schwartz, every Tuesday. This short book makes a great nonfiction read.
41. Friday Night Lights: A Town, a Team, and a Dream by H.G. Bissinger
*Sports Illustrated's best football book of all time and a #1 New York Times Bestseller
This book follows the story of the 1988 Permian High School Panthers football team from Odessa, Texas, as they make a run toward the state championship.
42. Chicken Soup for the Soul by Jack Canfield, Mark Victor Hansen, and Amy Newmark
*More than 8 million copies sold
This collection of short stories is perfect for daily light reading. Chicken Soup for the Soul books bring you inspiring tales from everyday life.
43. Atomic Habits by James Clear
*Over 4 million copies sold!
If you are looking to build a new reading habit or any new habit, Atomic Habits will give you practical strategies and steps to ensure success.
See more at:
44. Tiny Beautiful Things by Cheryl Strayed
Author of Wild, Cheryl Strayed using the pseudonym Dear Sugar, has given people advice in her online column and podcast.
This book is a collection of "Dear Sugar" columns that will inspire and humor any reader.
*Soon to be a Hulu Original series
More Books for Beginners That Are a Movie or TV Series
Many books on this list have been turned into a movie or television series. And if a book has been adapted for the screen, it's a great book to start a reading habit.
Which is better? The book or the movie? Enjoy finding out with these bestsellers.
45. The Handmaid's Tale by Margaret Atwood
*#1 New York Times Bestseller
Genre: Dystopian Novel
This is the tale of women who have no free will and are treated as baby producing machines. They are forced to live under oppression. The only way out? A slow and agonizing death.
*Highly engaging read and a Hulu TV series.
46. A Man Called Ove by Fredrik Backman
*More than 3 million copies sold
Genre: Fiction
"A light hearted, deeply moving novel about a grumpy but loveable curmudgeon who finds his solitary world turned on its head when a boisterous young family move in next door.
This quirky debut is a thoughtful and charming exploration of the impact one life has on countless others-and an absolute delight."-CBS Local
*Now a major motion picture A Man Called Otto starring Tom Hanks.
47. Little Fires Everywhere by Celeste Ng
*Now a Hulu original series starring Reese Witherspoon and Kerry Washington
Genre: Fiction
When the paths of a picture perfect family and a mysterious mother and daughter meet, it will upend the lives in the orderly suburb of Shaker Heights.
This is a must-have on the best books to start a reading habit list!
48. Where The Crawdads Sing by Delia Owens
*More than 15 million copies sold
Genre: Fiction
This book has everything a reader could want. A compelling main character, a mystery, a romance, and a setting that seems to come to life.
Kya is the "Marsh Girl". Abandoned by her family at a young age, she has raised herself in the marsh and finds herself the object of the local town's suspicions.
*Now a Major Motion Picture
49. Me Before You by Jo Jo Moyes
Genre: Fiction
Read the first book of three in a love story that brings together two unlikely people. A quick read for beginning readers that will want to read the next two books.
*Also a major motion picture
50. Unbroken: A World War II Story of Survival, Resilience, and Redemption by Laura Hillenbrand
*#1 New York Times Bestseller
Genre: Nonfiction
"On a May afternoon in 1943, an Army Air Forces bomber crashed into the Pacific Ocean and disappeared, leaving only a spray of debris and a slick of oil, gasoline, and blood.
Then, on the ocean surface, a face appeared. It was that of a young lieutenant, the plane's bombardier, who was struggling to a life raft and pulling himself aboard. So began one of the most extraordinary odysseys of the Second World War."-Amazon
*This true story of survival is the basis for two major motion pictures: Unbroken and Unbroken: Path to Redemption
Tips For Developing Good Reading Habits
1. Pick a book you are interested in reading.
This is the most important indicator of a successful reading habit. And if you start reading a book that you just aren't enjoying, abandon it.
Yep, stop reading it. You should be enthusiastic about the books you are spending time on.
2. Stick with an author you like or find a series to read.
If you read a book you enjoy, find more books by that same author.
Starting on book one in a series is another way to get hooked on several enjoyable books.
3. Always have your next book ready to go.
You will more easily stay in the habit of reading if you have another book ready to read when you finish one.
4. Read before bed.
This is actually proven to help us sleep better! Set up a time to read that works for you and stick with it.
5. Go digital.
Have your book on your mobile devices so it's always with you. Read while you are waiting or whenever you have a spare minute.
Give an audiobook a try. You may find that you enjoy listening to books while driving or exercising.
6. Join a reading challenge!
We are reading one book per month this year. Watch this video for a quick introduction to our reading challenge.
Ask a friend or family member to join this awesome reading challenge with you! Print your free challenge and tracker here! ⬇️
Is it too late to start a reading habit?
Starting or renewing a reading habit as an adult may seem daunting.
But the benefits of a regular reading habit can help both your physical and mental health. (source)
Reading reduces stress
Lowers blood pressure and heart rate
Improves memory and prevent cognitive decline as you age
Aids in better sleep
Helps alleviate depression symptoms
It's never too late to start to take advantage of these reading benefits.
To Consider With Best Books To Start a Reading Habit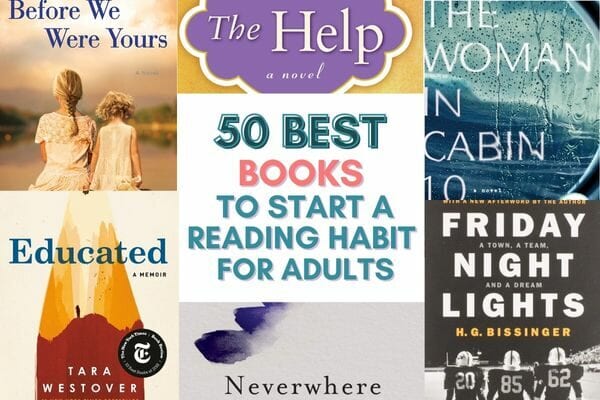 When starting a reading habit, aim to read for at least 15 minutes a day. In fact, reading for as little as 6 minutes slows heart rates and eases tension.
So, start enjoying the many benefits of reading. What books did you like off this list? Let me know!
Next, go to this article to find a reading journal and ideas on how to enhance your reading habit.
Get your kids reading with these book posts…
Don't see your child's age? Check out our site for book lists for all ages.
Good Reading Habits & Books For Beginners