Free Cute Printable Bookmarks to Color (for Kids & Adults)
Get Your Coloring Bookmark Printable!
These free printable bookmarks to color are perfect for kids and adults! They'll get everyone excited to read and explore new books!
First, why should we encourage reading?
Reading has an enormous amount of cognitive benefits, including everything from strengthening your brain, aiding in sleep, increasing your empathy, and reducing stress and depression (source).
Plus, for kids, reading is important over breaks to keep up their minds active and learning when they're not in school. (Perfect for summer!)
Related: Interesting Reading Statistics
6 Ways to Inspire Reading (for Yourself & Kids)
Most of us wish we could read more, but can't seem to find the time or motivation. The bookmark coloring pages below are a great first step. These other tips will help too!
1. Create a Reading Corner
Do you have a spot in your living space where you LOVE to read? Maybe it's your favorite comfy chair with a cup of tea? Or next to a beautiful window?
Next, do your kids have a comfy reading nook or fort? Perhaps a special outside area for reading?
If there aren't any reading spaces in your home, it's time to create an environment where it's is more natural (and fun!).
2. Find Books You Are Excited About
Too many people read books they don't care about because they feel they should. The opposite is also true, and a person will leave a book alone because he or she is worried about what it says about them.
Stop caring about what other people think and grab a book YOU really want to read. Then, if you start reading and don't like it, STOP. No one is standing behind you telling you it has to be finished.
Reading is fun, and if it's not, you need to pick a book that's better suited to YOU. The same goes for the kiddos! Book choice is important.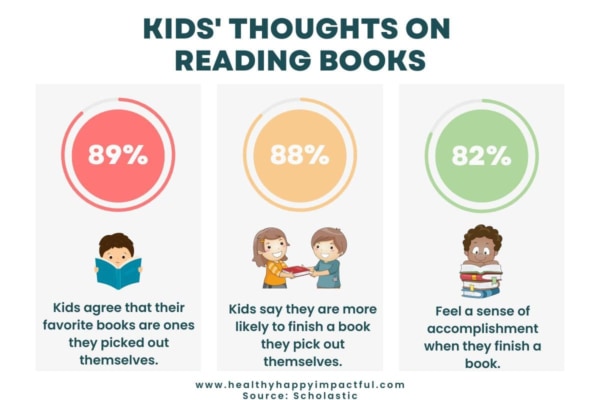 See these book posts for amazing ideas with your coloring bookmarks:
See all our book lists for kids by age:
How do you make reading even more fun? Your kids will love listening to our awesome book read alouds.
Related: Best Books To Teach Kindness & Inspiring Books For Kids & Teens
3. Join a Challenge
Many months ago, I joined a challenge to read one book a week. It was daunting, and I struggled to get that book in every week for the first full month. But given time, it got a lot easier, and I now REALLY enjoy reading as much as I do.
At my kids' school, 1st grade challenges kids to read 400 books a year. Like all reading challenges, it's not always easy for kids (& parents with them). But it has been astonishing to see the progress my kids made in that year of reading.
*Join our reading challenge to make reading fun all year long!
And if you're into challenges of all kinds, check out these fun ones on the site!
4. Carve Out the Time in Your Routine
Now, my book challenge was effective because (over time) it forced me to put a priority on my reading time. To stay with the challenge, I HAD to have a specific allotted time to read that was part of my daily routine.
Night worked best for me, but everyone is different. Just know, if you want to read more, you will need to create the time as well!
Check out this article for books and tips on how to start a reading habit you can stick with.
For help fitting reading into your adult routine, see:
For a solid kids routine, see:
5. Join a Book Club
Like a challenge, a book club can be the accountability you need to follow through with reading. It's FUN to discuss books with others, and it's much more motivating to read if you know someone else is expecting it from you.
A book club is also a great way to make new friends!
6. Track Your Reading in a Fun Way
Finally, find a motivating way to track your reading. This will inspire you to read a variety of books and meet your reading goals.
Find a reading journal that can help you keep track of the books you've read and your thoughts on those books.
Kids can also use a reading journal or a free printable summer reading log to motivate them to stay on track while they are out of school. (See this list of summer books for kids too.)
Now, pick up your printable bookmarks to color!
I Love to Read Bookmarks HERE
Pattern & Flower Coloring Bookmark Printable HERE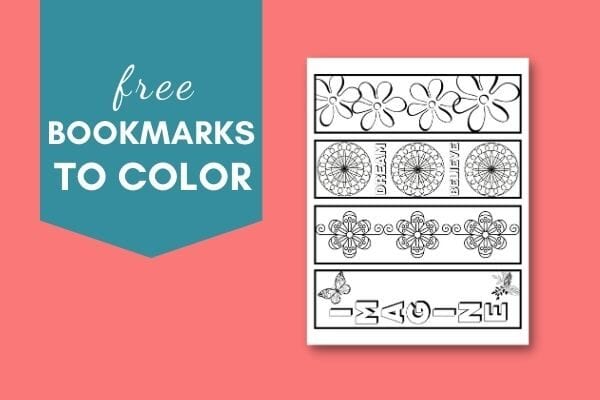 For more inspiration, don't miss these short reading quotes for kids >>
And for more awesome goodies, get inside the free resource library!
What's Next With the Coloring Bookmark Printable
I hope you found these free printable bookmarks to color useful! And remember, to keep reading fun:
In no time, you'll cherish getting wrapped up in beautiful stories or learning new skills at breakneck speed!
*Don't forget to grab access to the Reading Fun Pack for bookmarks, games, and activities to get your child reading.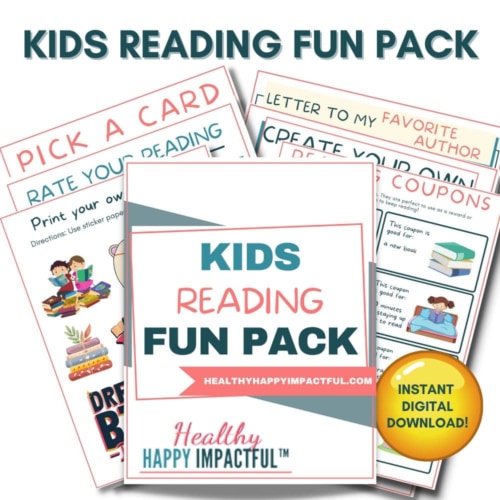 Other personal growth & family posts you may like…
Printable Bookmarks to Color That Will Motivate You to Read