50 Best Books for 5 Year Olds To Read in 2023
This best books for 5 year olds list will turn your child into an enthusiastic book lover.
As they embark on their reading journey, tackle the challenge of reluctant readers by finding the perfect books to ignite their excitement. Let this list be your guide!
Continue reading for a free printable and valuable tips to enhance and maintain your child's engagement.
Best Fiction Picture Books for 5 Year Olds
First, we start with fun story books that preschool, kindergarten, and first grade students adore.
This post contains affiliate links, and we may earn a commission at no cost to you. See our disclaimer for more.
1. We Don't Eat Our Classmates by Ryan T. Higgins (Ages 3-5)

Have you ever thought about eating a classmate? Penelope Rex is eager to make new friends on the first day of school. The only problem is that humans are delicious!
Read this silly story to discover how Penelope learns to make friends instead of eating them.

See We Don't Eat Our Classmates here >>
2. The Rainbow Fish by Marcus Pfister (Ages 2-6)
*International Best-seller and Modern Classic

A lonely rainbow fish learns the joy of giving by sharing its shimmering scales with new friends. Experience the award-winning book's captivating story through beautiful watercolor illustrations and shiny foil scales.
3. The Little Engine That Could by Watty Piper (Ages 3-7)

A stranded train is unable to find an engine to help it over the mountain. Until the Little Blue Engine comes along. In this classic storybook for 5-year-olds, readers discover the true power of positive thinking.
"I think I can, I think I can."
See The Little Engine That Could here >>
4. Click, Clack, Moo, Cows that Type by Doreen Cronin Illustrated by Betsy Lewin (Ages 3-8)

Cows that use a typewriter? When Farmer Brown's farm animals decide to go on strike, he has to figure out how to reach a compromise to take back his farm! See this cute story here >>
5. How I Became a Pirate by Melinda Long Illustrated by David Shannon (Ages 4-7)
*New York Times Bestseller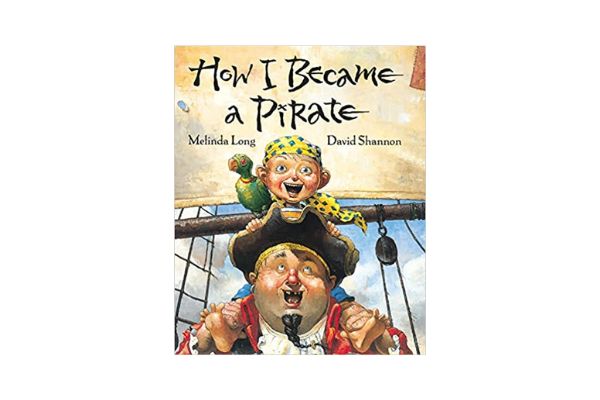 Sail into an adventure as Jeremy goes from a boy building a sandcastle to a real pirate off to bury treasure. Will he decide that living a pirate's life is better than his own? Read to find out about his exciting adventures on the high seas.
6. The Berenstain Bears and the Spooky Old Tree by Stan and Jan Berenstain (Ages 2-5)
Join the Berenstain bear cubs as they bravely go on a spooky trip through an old tree. Will they awaken the Great Sleeping Bear?
7. Giraffes Can't Dance by Giles Andreae (Ages 4-8)


Gerald wishes to dance, but his clumsiness brings him down. However, he discovers a new rhythm, realizing he can dance with a different beat.
Colorful illustrations and rhyme make Gerald the most loveable giraffe.

8. Curious George Goes to a Chocolate Factory by Margret and H.A. Rey (Ages 4-7)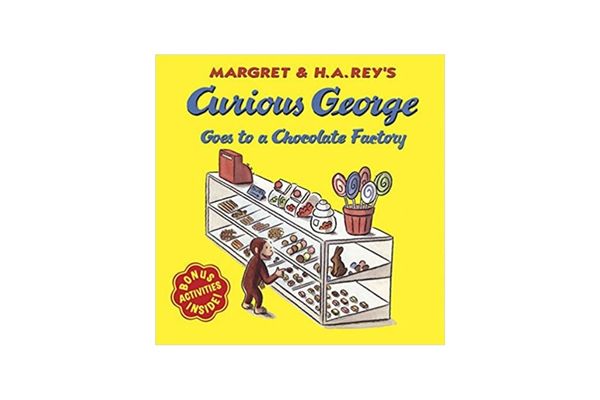 When Curious George visits a chocolate factory, things are bound to go awry!
Follow this always inquisitive character as he goes behind the scenes to see how chocolates are made. (And causes a little trouble along the way!)
9. Franklin's Bad Day by Paulette Bourgeois Illustrated by Brenda Clark (Ages 3-8)

What happens when your best friend moves away, and nothing seems to be going right? Children will relate to Franklin's many troubles AND see how Franklin figures out how to turn his bad day around.
10. Stick and Stone by Beth Ferry Illustrated by Tom Lichtenheld (Ages 4-7)
*Teacher's Pick

Bestselling BFF's, Stick and Stone rescue each other from tough situations and teach us the true
meaning of friendship. With kindness and compassion, Stick and Stone make this book "a perfect ten."
11. Can I Be Your Dog? By Troy Cummings (Ages 3-7)
*New York Times Best Seller (& Featured on the Today Show)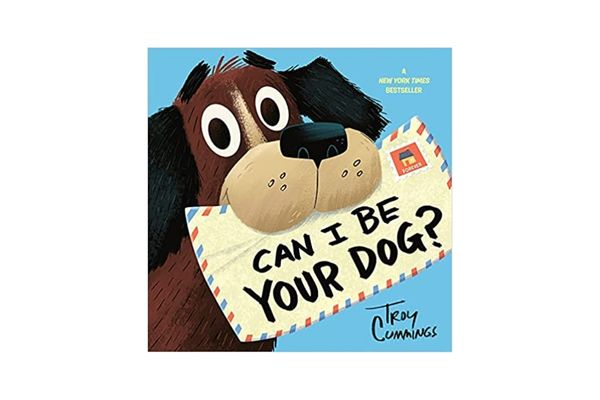 Arfy, a dog in search of a home, writes heartfelt letters to Butternut Street residents, hoping to find acceptance. Beware, this heartwarming story may inspire your next pet adoption!
See Can I Be Your Dog? here >>

12. How Do Dinosaurs Learn to Read? By Jane Yolen Illustrated by Mark Teague (Ages 3-5)
*Popular How Do Dinosaurs Books series
Navigate the challenges of learning to read with laughter as dinosaurs showcase their antics. A humorous book for both parents and children. Don't miss out on this book!
13. The King of Kindergarten by Derrick Barnes and Vanessa Brantley-Newton (Ages 3-6)
Going to school can be scary, but with the right mindset, you can conquer all and become King of Kindergarten!
14. Me and My Dragon by David Biedrzycki (Ages 4-8)
Would you like to have a dragon for a pet? In this humorous story, a boy envisions life with a perfect pet dragon. With a dragon as a pet, always keep a fire extinguisher handy and NEVER feed him broccoli!
15. The Tale of Peter Rabbit by Beatrix Potter (Ages 3-7)
*Classic book for 5 year olds
When Peter Rabbit doesn't heed the warning from his mother to stay out of Mr. McGregor's garden, he has to make a tricky escape!
This classic has been around for over 100 years and is a must read for all children!
16. Strictly No Elephants by Lisa Mantchev (Ages 4-8)
*"A sunny, smart, tongue-in-cheek tale." —The New York Times Book Review

Join a boy and his pet elephant rejected from a pet club for a Strictly No Elephants policy. On their journey home, they befriend a girl with a pet skunk, forming their own special club. This heartwarming book explores the true meaning of friendship.

17. Chicka Chicka Boom Boom by Bill Martin Jr and John Archambault (Ages 4-8)
#1 Best Seller (and great for reviewing the alphabet!)

"Skit skat skoodle doot flip flop flee!" Kids will get to know all the letters in the alphabet and be rhyming along in no time with this timeless classic. "I'll meet you at the top of the coconut tree!"
See Chicka Chicka Boom Boom here >>

18. Truman by Jean Reidy (Ages 4-8)
*Award Winning Best Books Ages 3-5
Truman the tortoise, grows concerned when Sarah takes the number 11 bus. In a heartwarming tale, join Truman on his brave adventure in devotion to his friend.
19. The Bath Monster by Colin Boyd (Ages 4-9)
Discover where your bathwater goes as Jackson, skeptical of the bath monster, stops taking baths. However, without dirty water, he may become the bath monster's next target!
See The Bath Monster here >>
20. The Kissing Hand by Audrey Penn (Ages 3-7)
*Great book for kindergarten separation
While school is about to start for Chester the raccoon, he's scared and doesn't want to go. To help, Chester's mother shares a family secret called the kissing hand.
21. Love You Forever by Robert Munsch (Ages 0-6)
*Classic 4-5 year old book
Love You Forever is an anthem for every parent to read to their child. Watch as one mother holds, cares for, and loves her baby unconditionally as he grows into an adult.
This is a sweet book to read before bed. See these night time stories for more ideas at bedtime.
22. The Box Turtle by Vanessa Roeder (Ages 3-5)
*Editor's Pick for Best Books Ages 3-5
Terrance, a turtle in search of the perfect shell, finds love in a cardboard box. Despite others' opinions, he discovers the sweetness in embracing his uniqueness in this heartwarming tale.
See The Box Turtle Here >>
23. The Snail and the Whale by Julia Donaldson (Ages 3-7)
*From the Creators of the Gruffalo
In this epic adventure, a tiny snail meets a humpback whale. The two travel far and wide. The snail is delighted to see so much of the world! Until the whale swims too close to shore…
24. The Wonky Donkey by Craig Smith (Ages 2-5)
*Crazy popular!
This hysterical read-aloud will have everyone laughing! Enjoy the song as it builds up and ends with quite the winky wonky donkey.
25. Tikki Tikki Tembo by Arlene Mosel (Ages 2-6)
*Our family favorite!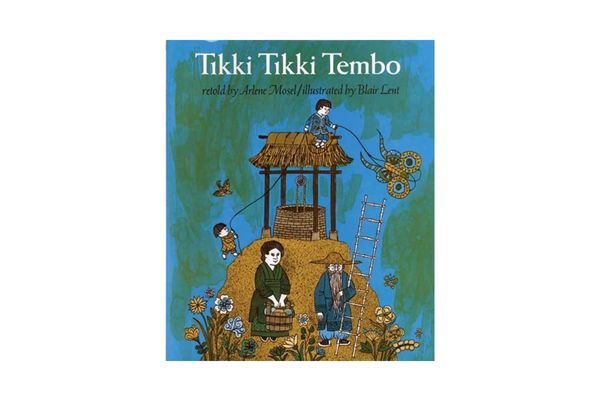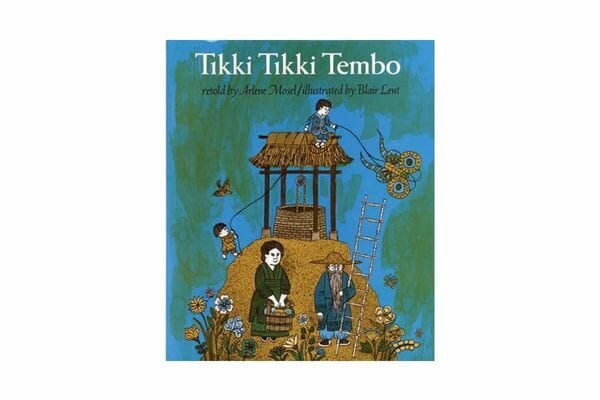 Tikki Tikki Tembo has an extraordinarily long name as is the tradition for first born sons. But when his long name gets him in trouble, it will be up to his little brother to save him.
This is truly a book the entire family will enjoy.
26. The Little Red Hen by Paul Galdone (Ages 3-6)
*Classic Storybook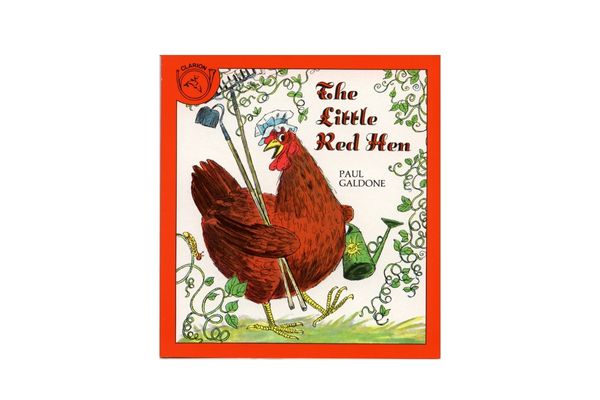 No one agrees to help the little red hen as she plants wheat, and nurtures it until it's ready to harvest. One day she is ready to bake bread and no one wants to help. Discover the outcome in this Kindergarten favorite perfect for sequencing story events!
27. A Collection of Stories for 5 year olds by Parragon Books
*unique collection of enchanting stories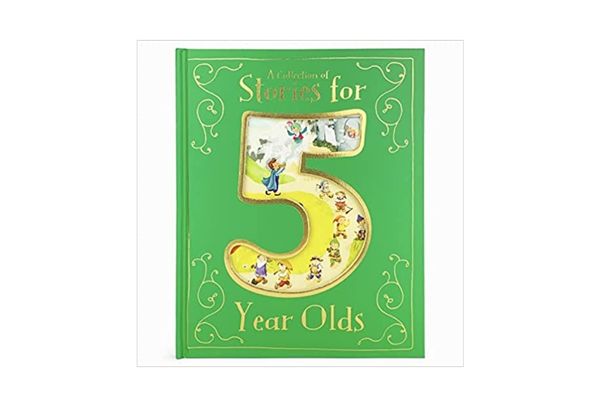 Add this book to your 5-year-olds library. It features fairy tales, nursery rhymes, and classic stories short enough to read at bedtime. Collect the entire series for ages 1-5.
28. Awesome Jokes That Every 5 Year Old Should Know! By Mat Waugh
"What's the best way to stop sleepwalking?"
Answer: sprinkle Legos on the floor!
"Why do giraffes have long necks?"
Answer: Because they have smelly feet!
If your 5-year-old loves to laugh, this is a must-have book!
29. Grumpy Monkey by Suzanne Lang (Ages 2-5 year old books)
*#1 Bestseller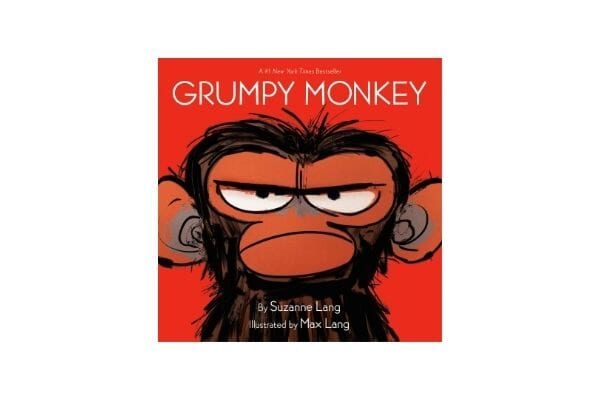 Jim the Chimpanzee is grumpy! His friends try to make him feel better, but it just doesn't help. This book reminds us that maybe sometimes it's okay to be grumpy!
30. The Smart Cookie by Jory John and Pete Oswald (Ages 4-8)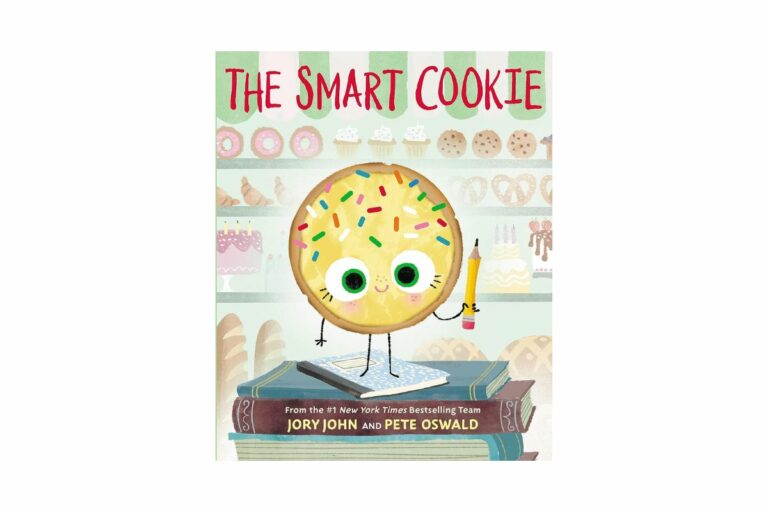 Cookie is surrounded by smart pastries in the bakery. She longs to be a smart cookie. Will she discover what makes her special?
<<Find The Smart Cookie here! >>
Book Series for 5 Year Olds
Discover the best 5-year-old books that seamlessly fit into a captivating series. Engage young readers by introducing them to a collection where if they love one, they'll love them all!
31. Pete the Cat Set by Eric Litwin (Ages 4-8)
#1 Best Seller
Join the fashionable and groovy Pete the Cat in three different adventures. Catchy phrases and colorful illustrations will have your kids eager to take part in all of the stories of this musical and cool, blue cat.
32. Henry and Mudge, The First Book by Cynthia Rylant (Ages 4-7)
*Ready to Read Books for 5 Year Olds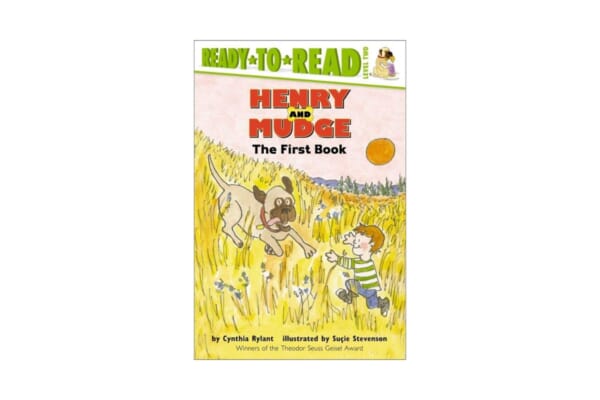 In the first book in this popular series Henry is feeling a bit lonely. Until he meets a new lovable companion, Mudge.
33. If You Give a Mouse a Cookie by Laura Numeroff (Ages 4-8)
*#1 Best Seller
Introduce your little one to Mouse and discover what can happen if you give a mouse a cookie! Young children will read this classic story again and again.
Other favorites from this series include: If You Give a Moose a Muffin and If You Give a Pig a Party
34. There Was an Old Lady Who Swallowed a Fly by Lucille Colandro (Ages 2-6)
This book is a favorite in this series! Now the crazy lady is swallowing…animals! Follow along with the original song as she fills her home full of pets in this zany twist.
35. Who is the Mystery Reader (An Unlimited Squirrels Book) by Mo Willems (Age 4-8)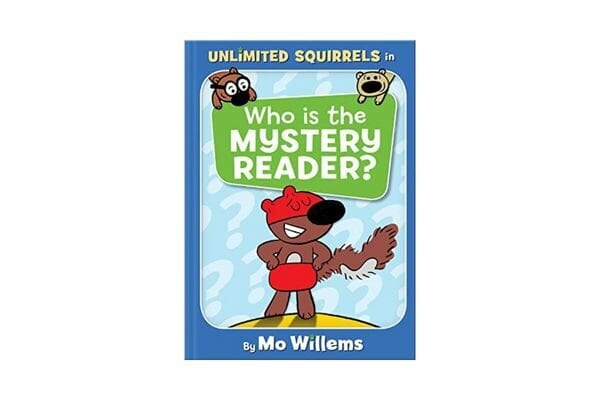 Zoom Squirrel has a new superpower from a mystery reader. Will he find out who the mystery reader is? Enjoy this new beginning-reader series from beloved author, Mo Willems.
Good 5 Year Olds Books for Girls
Explore books featuring unicorns and mermaids, perfect for 5-year-old girls (and loved by boys too!).
36. Never Let a Unicorn wear a Tutu by Diane Alber (Ages 3-6)
*#1 Best Seller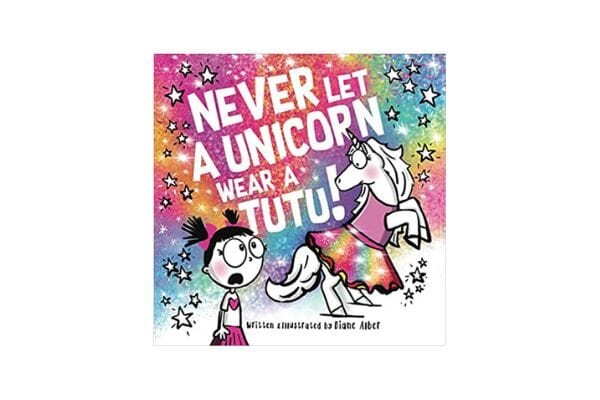 What happens when you give your unicorn a tutu? Enjoy vibrant illustrations and a fun and entertaining story about a girl and her unicorn.
37. I am a Super Girl! by Kelly Greenawalt (Ages 2-5)
This beginning reader features easy-to-read text, colorful illustrations, and silly humor to keep your 5 year old girl engaged. Watch as Truly saves the day in her rocket boots!
See I am a Super Girl! here >>
38. How to Catch a Mermaid by Adam Wallace (Ages 3-6)
*# 1 Best Seller
Could you catch a mermaid? Discover how difficult it proves to be with the amazing traps and silly humor in this fun book.
39. Fancy Nancy and the Quest for the Unicorn
*Includes over 30 stickers
Nancy and Bree begin an epic quest to find a unicorn. And, of course, it's extra fancy! See what the girls find as they follow a strange trail of glitter…
Best Books for 5 Year Old Boys

Celebrate the awesomeness of childhood with these books tailored for 5-year-old boys—though, of course, girls may find them just as enjoyable!
40. Dear Boy,: A Celebration of Cool, Clever, Compassionate You! By Paris Rosenthal (Ages 2-6)
#1 New York Times Best Seller
This heartwarming book makes every boy feel special for being just the way he is.
41. The Boy with Big, Big Feelings by Britney Winn Lee (Ages 3-7)
The Boy With Big, Big Feelings is perfect for kids navigating anxiety and strong emotions. This easy read encourages children, especially boys, to recognize that expressing emotions is normal and acceptable, rather than suppressing them.
42. Attack of the Underwear Dragon by Scott Rothman (Ages 3-6)
*Editor's Pick Best Books Ages 3-5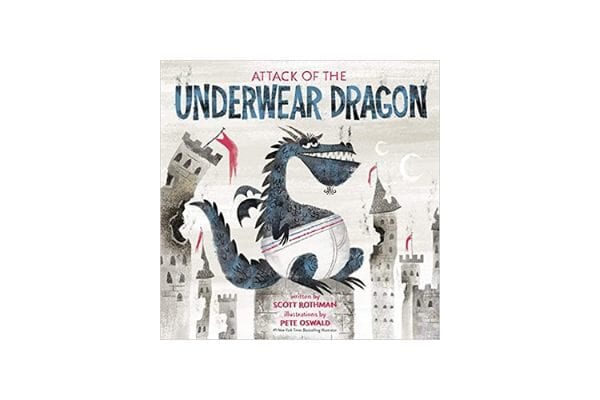 This book has fire-breathing dragons, brave knights, and….
underwear?
See this silly adventure story here >>
43. Dinotrux by Chris Call (Ages 2-5)
*Popular Netflix TV series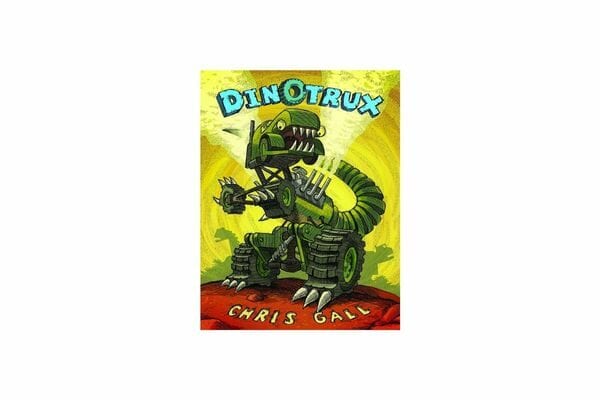 Craneosaurus, Garbageadon, Tyrannosaurus Trux….meet the Dinotrux! In this book, travel back in time to when Dinotrux ruled the world! This first book in the series is great for kids that love dinosaurs and trucks!
Non Fiction Books Good For Ages 4-6
Next, these good 5 year old books help kids learn more about the world around them.
44. My Encyclopedia of Very Important Things by DK (Ages 5-9)
Curious young minds will find the answers to all of their questions in this encyclopedia full of fun information, pictures, and games. Read hundreds of interesting facts written in a manner easy to understand for young readers.
45. National Geographic Readers (Level 1/ Ages 4-6)
*Perfect for any beginning reader!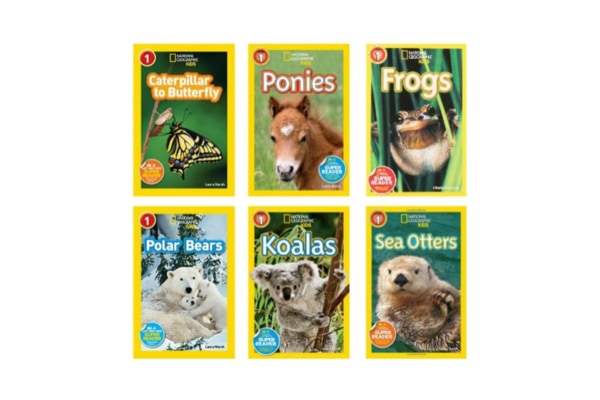 Curious kids will love to learn about butterflies, polar bears, koalas, and MORE in this 6-book set.
See the interesting collection here >>
46. Kindness Makes Me Stronger: Children's Book about Magic of Kindness, Empathy and Respect (World of Kids Emotions)
Explore how much joy you get when you do kind things for others. This easy read is a great way to teach empathy and compassion through storytelling.
*This book is also featured in our best kindness books for kids list!
47. National Geographic Little Kids First Big Book of Why by Amy Shields (Ages 3-7)
*#1 Best Seller
"How does mushy dough become a crisp cookie?" and
"What makes a car go?"
This great almanac brings the fun of science to our preschoolers. See Little Kids First Big Book of Why here >>
If your child loves these, don't miss Little Kids First Big Book of Space and Little Kids First Big Book of Dinosaurs.
Best Learning To Read Books for 5 Year Olds
These are the best books 5 year olds can read themselves. They are all specifically picked to be perfect for early readers.
48. Step into Reading: Big Shark, Little Shark by Anna Membrino (Ages 4-6)
*#1 Best Seller

Big shark is hungry! Will little shark be his snack? Colorful and bright illustrations grab the interest of early readers and give them clues to help decode the story.
See Big Shark, Little Shark here >>
49. Bob Books, Set 1: 5 Year Old Books Beginning Readers (Age 4-6)

Young readers will dive into these easy first books and build confidence as they read.

50. Waiting Is Not Easy! by Mo Willems (Ages 3-6)
*#1 Best Seller & Award Winning Book
Piggie has a surprise for Gerald. But Gerald soon finds that waiting. Is. Not. Easy.
Related Posts: For more books your child will love, check out the best reading books for 4 year olds & good 6 year old reading books >>
Free Best 5 Year Old Books Printable Pdf!
Print off the list of top 50 books for 5 year olds here!
How can I improve and motivate my child to read?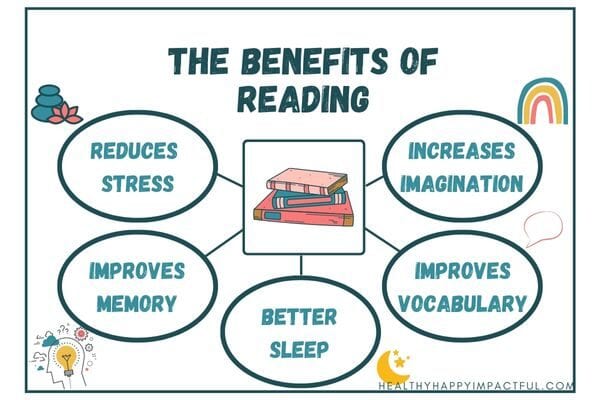 Here are four quick tips for helping your child improve reading skills:
1. Set up a regular reading routine. Morning story time or book time before bed can work well.
2. Use the books above to help your child find books they're interested in.
3. Read in other ways. Check out recipes, scan for schedules and weather reports, read emails, and explore street signs. Get creative by reading things other than books.
4. Keep Trying. Encouraging kids to read can be a challenge and take time! Use the tips in the image below to help.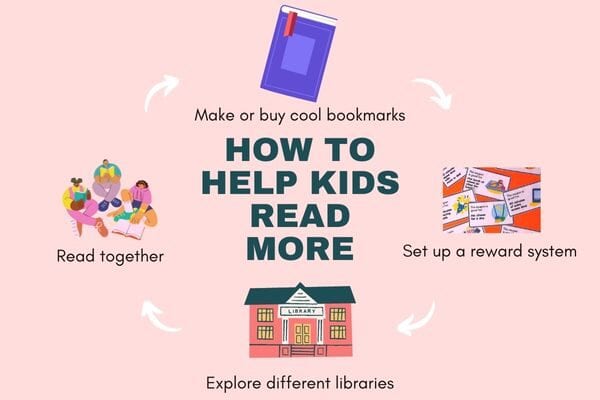 See these great free kids coupons and free bookmarks to help. Or use these reading challenges for kids.
What's Next?
Join our free reading challenge for more motivation to read all year!
More book posts you'll love…
Books for 5 Year Olds to Learn to Read Themselves 2023