37 Short Bedtime Stories For Kids (That Make It Fun to Wind Down)
Bedtime stores for kids are the best way to wind down at night. But, in our house, I can't tell you how many times one of the kids picks (what feels like) the longest book in the universe.
What is a good bedtime story?
So, in this article, you'll find great bed time stories for children that are short and easy too. Because we're all tired after a long day.
The first sections are by age, and include the best kids bedtime stories with pictures. Keep reading and you'll find oral stories to tell with important lessons too.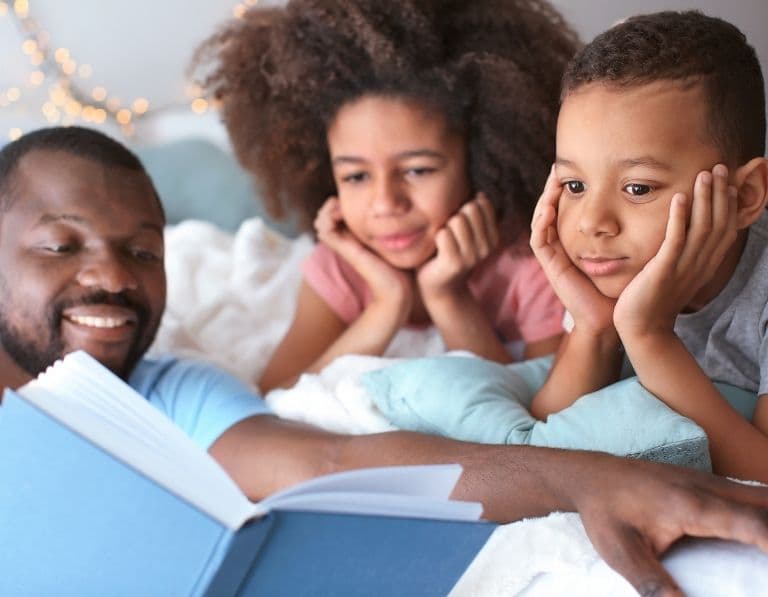 1-5 YEAR OLD: Children Bed Time Stories With Pictures
First, we start with sweet bed time stories for our little ones. All of the following books have simple words and vivid pictures, to help you delight in imagination together.
This post contains affiliate links, and I may earn a commission at no cost to you. See my disclaimer for more.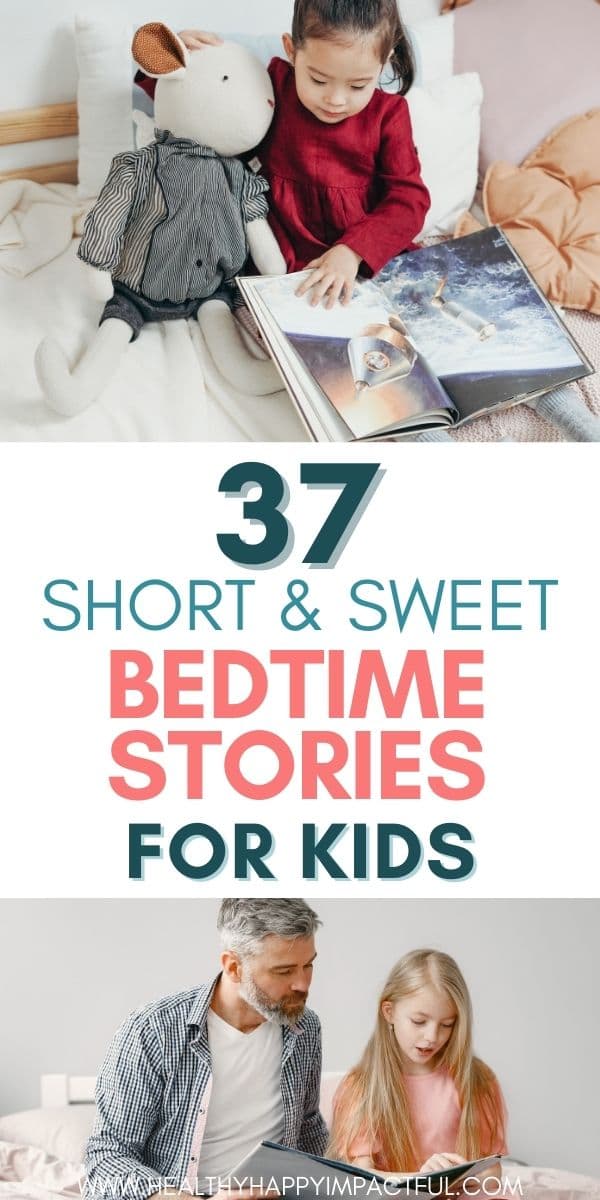 Classic Stories for Children
These famous kids good night stories are fun to share from generation to generation.
Goldilocks and the Three Bears
Goldilocks and the 3 Bears is the famous tale of a curious girl who makes herself at home in the cottage of a bear family. Children find this funny book irresistible as they can't wait to see what the bears do when they come home.
The Ugly Duckling
*New illustrative version
When this little duckling is born..he's clumsy and ugly and doesn't fit in. Will he ever find a friend?
The Three Little Pigs
*Great interactive story
This beloved classic is fun for kids of all ages as you act out "blowing down the house." But it also has a great message of patience, diligence, and hard work.
Find more amazing books for 3 year olds here >>
Oh the Places You'll Go by Dr. Seuss
*Great for ending the day on a high note!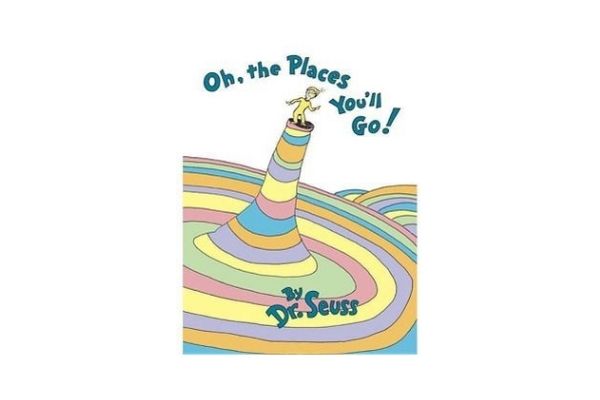 In this modern classic, Dr. Seuss gives kids the motivation to get up and move mountains while keeping it funny and whimsical.
Good Night Stories for Kids (Little Ones)
These children's bedtime stories are newer, but are just as good at helping kids sleep.
Night Night Farm by Roger Priddy
Unwind with sweet farm animals as they say goodnight in a gentle rhyming verse. Watch as they transform from awake to asleep.
Ten Little Night Stars by Deb Gruelle and Gabi Murphy
Ten Little Night Stars is a sweet bedtime counting book perfect for little ones. Read as animals go through their bedtime routines watching and counting new stars that appear in the sky.
The Going to Bed Book by Sandra Boynton
This is a short and sweet bedtime favorite about silly animals going through their nighttime routines.
Time for Bed, Elmo! by Sarah Albee and Maggie Swanson
*Sesame Street lovers will adore this!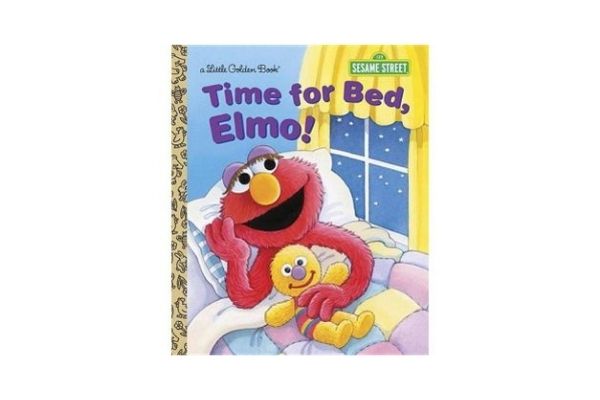 It's bedtime, but Elmo doesn't want to go to sleep. Young ones everywhere will relate to and smile at Elmo's excuses to stay awake.
Llama Llama Red Pajama by Anna Dewdney
Baby llama goes to bed, but then gets a little dramatic when mama llama can't come back right away. This sweet rhyming story grabs readers of all ages, and both toddlers and mamas will relate to the feelings and message.
I Love You to the Moon and Back by Amelia Hepworth
Join a bear and cub as they spend their day together – playing, resting, and loving. It has a sweet tender rhyme perfect for bedtime.
See I Love You to the Moon and Back >>
If Animals Kissed Good Night by Ann Whitford Paul and David Walker
*#1 Best seller
How exactly would animals kiss goodnight? Learn how different animals show affection as you wind down with your own little one for the night.
Just Go to Bed by Mercer Mayer
Little Critter does not like bedtime. It's hard to stop playing to get ready for bed! Parents and young ones will both relate to this funny bedtime story about getting used to a nighttime routine.
See Just Go to Bed Here >>
Good Night, Good Night Construction Site
#1 New York Times Bestseller
Watch our story read aloud here:
Even the wildest young readers will love watching these machines turn off their engines and call it a day. Fun illustrations and rhymes make this board book a gem for car and machine lovers.
If your child loves this book, check out Goodnight, Little Blue Truck as well.
Disney Favorites Collection: Bedtime Stories for Kids
*Perfect for Disney lovers!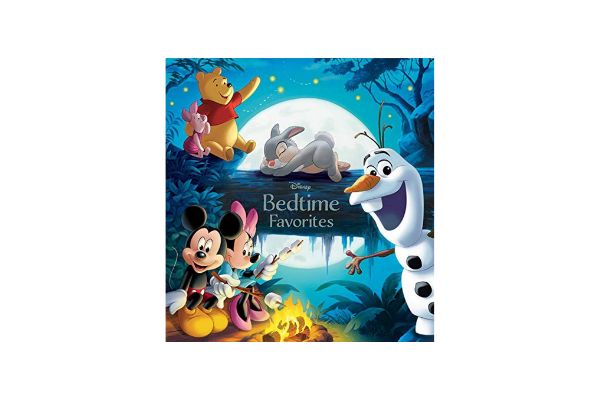 This fun collection features short bedtime stories from all your favorite Disney characters (including Olaf). It has vivid illustrations and characters your child already adores.
*Have the kids color these bookmarks, and use them to keep your page!
6-8 YEAR OLD: Classic Kids Bedtime Stories
Next, these stories give older kids a little bit of adventure, while still helping them settle without electronics for the night.
The Story of Doctor Dolittle by Hugh Lofting
Dr. Dolittle isn't like other doctors, he learns that he can speak to animals! The story unfolds as the Dr. and his animal friends get themselves into crazy adventures while trying to stop an epidemic among monkeys.
The Velveteen Rabbit by Margery Williams
At first a toy, but now a discarded bunny. The velveteen rabbit is saved from danger from a magic fairy, who takes him to Rabbitland where he can become real. See the book here >>
Where the Sidewalk Ends by Shel Silverstein
*Short poems make for great read-aloud!
Both hilarious and deeply profound, this set of poems is a treasure for readers of all ages.
Let your imagination run wild with out-of-the-box situations – a girl who eats a whale and a boy who turns into a tv (just to name a few).
Jack and the Beanstalk
*Great for family storytime
This easy-to-follow classic tells the story of what happens when Jack makes a trade for magic beans and they grow into something he never expected.
See Jack and the Beanstalk HERE >>
Where the Wild Things Are by Maurice Sendak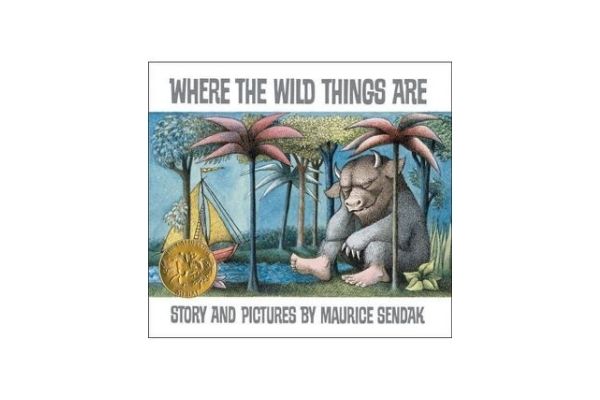 Wild Max is sent to his room without supper. But once he's there, he imagines a whole new world of wild things, where they make Max their king.
Fantastic Mr. Fox by Roald Dahl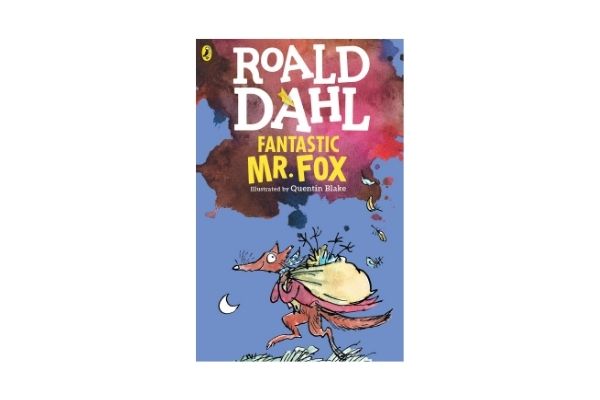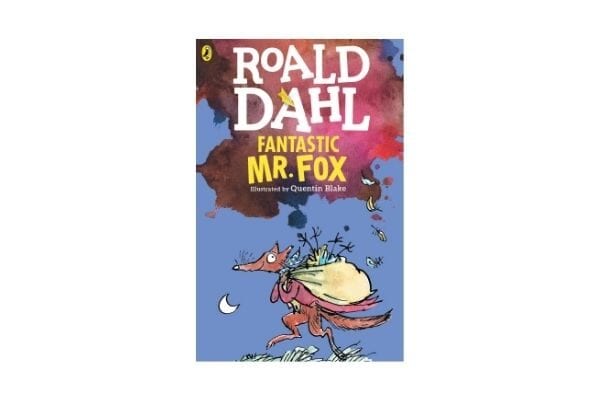 Someone's been stealing from the meanest farmers around. They know that it's Mr. Fox, so they team up to catch him. But this isn't just any fox, and he comes up with a fantastic plan to get out of it.
The Empty Pot – A Chinese Folktale
*An American Bookseller "Pick of the Lists"
Long ago, in China, an emperor needed to choose an heir to his throne. When it was time, the emperor gave a flower seed to every child in the kingdom, including a young boy named Ping. He told them that the child with the best flower would succeed him on the throne.
But while Ping tended to his plant every day, the seed would not grow. When spring comes, Ping must show his empty pot. What will the emperor say?
*For more great books for this age, see the Best 7 Year Old Books & Series
9-12 YEAR OLDS: Bedtime Stories for Kids
Finally, for age groups, these bedtime kids books are perfect for keeping older kids engaged before bed.
Charlie and the Chocolate Factory by Roald Dahl
*Great classic story
Willy Wonka's chocolate factory is finally opening! But only five children will be able to go inside. When Charlie finds an elusive golden ticket, the adventure of a lifetime begins.
Find Charlie and the Chocolate Factory here>>
A Wrinkle in Time by Madeleine L'Engle
A Wrinkle in Time begins with an odd stranger on a dark and stormy night.
When Meg & Charles learn of a tesseract (a wrinkle in time), they embark on their own adventures through space and time searching for their father, who disappeared while doing secret work for the government.
This is a five-book series! See the full series here>>
Charlotte's Web by E.B. White and Garth Williams
*One of America's top 100 most-loved novels
A beautiful spider leaves a message in her web to save her friend Wilbur. Charlotte's Web is a sweet novel about friendship, life, and death that children everywhere have adored for generations.
The Neverending Story by Michael Ende
"A trumpet blast for the imagination."—Sunday Times
The Neverending Story is the tale of a young boy and a book that magically comes to life. When Bastian opens and gets swept up into a book, he finds that he's one of the characters in this new enchanted world.
*See why reading is so important with these reading statistics and facts.
Goodnight Stories for Rebel Girls
*New York Times Bestseller
This unique book features 100 bedtime stories of the world's most extraordinary women. Learn about trailblazing women from the past and present as each biography feels like a fairytale to young readers.
The Extraordinary Cases of Sherlock Holmes by Sir Arthur Conan Doyle
Read 8 thrilling mysteries as Sherlock Holmes uses his extraordinary powers of deductions to solve each head-scratching case.
*See more good 10 year old books & series here.
Bedtime Stories To Tell (For Children of All Ages)
Now, sometimes you want a book with pictures. But other times, why not let the child imagine the story? These oral bedtime stories for kids are great to tell and act out while you teach valuable life lessons.
The Boy Who Cried Wolf
This story originated from Aesop Fables and the lesson is clear.
There once was a young boy whose father, a farmer, had asked him to take their herd of sheep grazing every day.
One day, the boy was bored as he watched over the sheep and so he cried: "Wolf! Wolf!" as he ran into town.
On hearing him, the villagers rushed to help him.
But when they saw the grinning boy and realized he had cried wolf for his amusement, they got angry. The boy had tricked them. And so the villagers scolded him and left.
The next day, the boy again cried out that the wolf was there. The villagers came to his aid, realized that it was a prank, and again left angry.
Later that same day, a wolf came and terrorized the sheep.
The boy cried, "Wolf! Wolf! Please help me."
But, the villagers assumed that he was tricking them again and did not come. The sheep ran away and the boy cried.
Little Red Riding Hood
Little Red Riding Hood is a classic tale that shows how important it is to be wary of strangers.
Once upon a time, there was a little girl who always wore a velvet red cape. Because of this, they called her Little Red Riding Hood.
One day, her mother asked her to take food to her grandmother, who was ill and weak. Her mother also told her to stay on the path and be wary of strangers.
As Little Red Riding Hood was walking along to her grandmother's house, a wolf met her. She did not know what he was, so she was not afraid of him.
While the wolf chatted with her, Little Red told him all about her grandmother and where she lived.
And so, the wolf encouraged her walk off the path and take her time getting to her grandmother's house.
Meanwhile, the wolf ran straight to the grandmother's house and knocked at the door.
The wolf told grandmother that he, indeed was Little Red Riding Hood, and so he tricked the grandma into letting him in. He ate dear old grandma, put on her clothes, and laid in her bed.
When Little Red arrived, she said "Oh, grandmother, what big ears you have."
"The better to hear you with, my child," was the reply.
"But, grandmother, what big eyes you have," she said.
"The better to see you with, my dear."
"Oh, but, grandmother, what a terrible big mouth you have."
"The better to eat you with."
And with one jump he swallowed up Little Red Riding Hood.
Luckily, a huntsman passed the house and noticed the big Bad Wolf. He chased after him and pulled grandma and Little Red Riding Hood out of the wolf's stomach.
And the next time Little Red took something to her grandmother, she stayed on the path and ignored any wolves that encouraged her to stray.
The Three Little Pigs
This oral story highlights the importance of hard work. My daughter loves adding actions to this story.
Once, there lived three little pigs.
When their mother sent them out into the world, each of the three little pigs decided to build a house of their own.
The first pig made hardly any effort and built a house made of straw.
The second pig put in a little effort and built a house made of sticks.
While the first two pigs played, the third pig worked every day to build a strong house made of brick.
One day, a big bad wolf came to attack each of the three little pigs.
He said, "I'll huff and I'll puff and I'll blow your house down!"
And each pig replied, "not by the hairs of my chin-y chin chins!"
But he huffed and puffed and blew away the straw and stick houses of the first two little pigs.
He then huffed and puffed but could not blow away the house of the third little pig, who sat cozy in his brick house.
So, the big bad wolf was defeated and ran away.
The Lion And The Mouse
This is another story from Aesop's Fables. You can narrate it with animal sounds too.
One day in the jungle, a lion lay sleeping. In play, a little mouse ran up and down the lion's body.
"Aaargh!" roared the lion and held up the squeaking mouse.
"Please let me go! Let me go! I will help you one day for your kindness!" squealed the little mouse.
"You're too tiny to help me! Off you go," said the lion amused that such a small creature would say such a thing. And so the little mouse ran away.
A few days later, the little mouse heard a roar: "Help me!"
The little mouse was scared but walked towards the plea until it came across the lion. He was caught in a net!
"I see you need my help now!" it said.
"Please help me!" groaned the lion in pain.
The mouse immediately chewed across the net until the lion was free.
From that day forward, the mighty lion and the little mouse were friends.
The Tortoise and the Hare
This classic Aesop story highlights how undervalued "slow and steady" can really be.
One day, a hare who had won many races, proposed a race with the tortoise. The hare only wanted the satisfaction of beating someone new.
But the tortoise agreed and the race began.
The hare got a head start but became overconfident and arrogant. His ego made him believe that he would win the race even if he rested for a while.
And so, he closed his eyes for a bit near the finish line and took a nice nap.
Meanwhile, the tortoise walked slowly but with determination. He did not give up or stop and kept persevering despite his poor odds of winning.
While the hare slept, the tortoise finished the race and won!
The Golden Goose (Bedtime Stories for Kids)
This is a moral story for kids from Jataka tales.
A special goose with beautiful golden feathers lived in a lake.
An old woman with her daughters lived near the lake. And even though they worked hard, they were poor.
One day, the goose thought: Maybe I can give them one golden feather every day so that these women can sell it and have enough money to live.
The next day, the goose went to the old woman. And gave her a golden feather.
The old woman and her daughters went to the market and sold it. They came back with enough money for the day and were so happy.
Day after day, the goose gave a feather to the old woman and her daughters.
But as time passed, the old woman grew more greedy.
"When the goose comes by tomorrow, we should pluck all of its feathers!" she told her daughters.
Aghast, they refused to help her.
But the next day, the old woman waited for the goose to arrive, grabbed it, and plucked all its feathers.
Except that as soon as she did it, the feathers turned white. The old woman was shocked and let go of the goose.
"You have been greedy! And so the feathers are no longer golden."
The angry goose flew away and never came back.
The Stonemason's Wish
This is an old Chinese bedtime story for children about the perils of comparison.
Once there was a stonemason carving away at a block of stone. As he continued swinging his hammer all day, he became hotter and hotter. Soaking in sweat, he began to get angry.

He looked up in frustration at the sun and thought if only I could be the sun instead of sweating and working down here.
And then, suddenly, something miraculous happened. He did indeed become the sun, shining up in the big blue sky.
He felt amazing as the sun! But after a while, some clouds came along and blocked his view of the earth below.
Clouds can take away the power of the sun. They have it all.
Before he knew it, he became a cloud. He separated the sun from the earth and he felt the moisture of water droplets and a wonderful floating feeling.
He was so happy! But then came a fierce wind and it blew him all across the sky. And there was nothing he could do about it.
So he thought, "if only I could be the wind." Of course, he then turned into the wind. He blew clouds across the sky, creating ripples on water and bending trees.
But eventually, he came upon a large stone block that he couldn't make move with his strong gusts. Not even a little bit. This rock is stronger than me, he realized, and at once he became the stone block.
As the stone, he felt content that no one would ever be able to push him around again. Yet, even as he was enjoying his strength, he got a sudden shock when the hammer of a stonemason came crashing down on him.
He lost a piece of stone and thought, if only I could be that stonemason, he's got all the power…
This story is a great way to explain the phrase "the grass is always greener on the other side" to kids!
The Rabbit and the Coyote
This fable hails from Mexico and was retold by author Tony Johnston.
This is a story of a rabbit and a coyote. The rabbit came to a big boulder, and when the coyote passed, the rabbit played a trick on him.
He said, "come here quickly, brother, the sky is falling down on top of us." And so he convinced the coyote to hold up the huge rock while he went to find a stick to prop it up.
Except that the rabbit didn't return. The coyote became so tired that he fell into the ravine below.
Later the rabbit came to a pond and saw the reflection of the moon there. As the rabbit was very tricky, he deceived the coyote again. The coyote was always following him and doing whatever the rabbit told him.
And so, when the rabbit saw the coyote coming, he began drinking water from the pond.
"Look, brother, there's a lot of food down there," the rabbit told the coyote. And so the rabbit tricked the coyote into thinking that there was cheese in the water. And if he drank all the water he could get to the cheese.
And so, the coyote drank the water until his stomach hurt, but he could never get to the cheese.
The Emperor's New Clothes
This oral bedtime story is from the Danish author Hans Christian Anderson.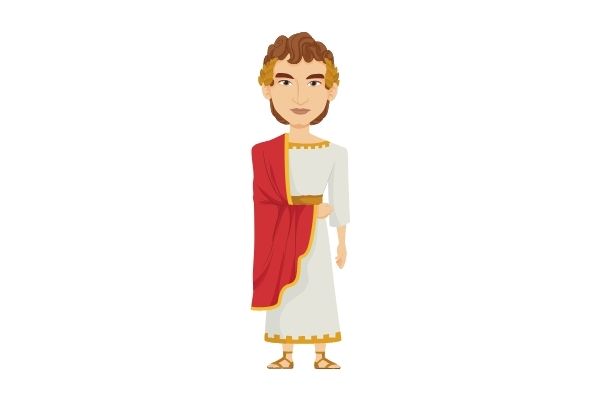 There once was an Emperor who loved nothing better than wearing fancy new clothes. Three times a day he would change into a new royal outfit and this meant that he was far too busy to be bothered with leading his people.
But one day two strangers came to town who said they said they were weavers. But in fact, they were not weavers. They were crooks.
These fake weavers said their cloth was more beautiful than anyone had ever seen before. But it could not be seen by just anyone. Only people who were smart and the most excellent could see this gorgeous magic cloth. People who were not would see nothing there.
Soon, the Emperor heard about these two weavers and their fine cloth. He thought, "I am the most smart and the most excellent Emperor! Anyone can tell by how grand I always look!"
So the Emperor went to see the weavers. And he watched as these clever crooks ran about their shop and pointed at empty tables. They said with pride, "Look at these piles of fine cloth! Surely you have never seen colors so bright or patterns so beautiful!"
But the Emperor was confused. He did not see any cloth!
So, the Emperor thought, "I cannot let anyone know that I cannot see this magic cloth! Who knows what they may think of me!" So instead he said, "Indeed! This is the most beautiful cloth anyone has ever seen!"
And so, when the Emperor had his grand annual Parade, he wanted his outfit to be the best he'd ever worn. He decided to wear the fine cloth of the weavers. After all, it was a special day when the kingdom lined up to admire the Emperor.
Because the weavers were short on time to make the special royal outfit, it cost many gold coins. And the Emperor paid it all.
And when it was time for the Emperor to dress for the parade, the clever crooks said, "These clothes are so light and airy it will feel as if you have nothing on at all."
And indeed, that is how it seemed to the Emperor. For, it seemed to him that he was wearing nothing, but he thought it must be a very grand outfit.
And so, at the parade the Emperor walked proud, as each person who saw him gasped in surprise that the Emperor wasn't wearing any clothes.
But no one said anything because they knew that only the smart and excellent could see the magic clothes. So, instead of stating the truth, they told the Emperor that he looked fine indeed.
Until all of a sudden, one little boy called out, "Look! The Emperor has no clothes!" And they all gasped. Then another child pointed at the Emperor as well. Soon someone laughed, and before long everyone was roaring laughter.
"Oh dear!" thought the Emperor. "Now everyone knows I could not see the cloth! They will know I didn't speak up because I was afraid of what people would think of me.
But the Parade continued and the Emperor kept walking. And so the servants behind him kept holding up the back of his outfit that was not really there.
The Lion's Whiskers
An Ethiopian Folktale that makes a great bed time story for children. This fable talks about the power of building trust.
Fanaye is a woman overjoyed when she marries the widower Tesfa. She hopes for children with her husband. But Tesfa wants nothing to do with her.
He pushes away the food she prepares, ruins the clothes she mends, and refuses to sit close to her.
Eventually, Fanaye goes to a medicine man who tells her to gather three whiskers from a fierce lion for a magic potion that will gain her husband's love.
She collects them carefully and with a lot of thought so she doesn't get eaten. And gradually wins the beast's trust by letting him come to her.
And in the end, the potion is no longer needed because she realizes that the same strategy works with her husband.
The Benefits of Kids Bedtime Stories
In truth, bedtime stories for kids have a lot of benefits, here are just three:
Build Vocabulary
While kids share stories with family, they are soaking up valuable new language – ready to use for later.
Share Family Bonding
Reading and storytelling bring people together. So, get close and dig into that good book as a family for sweet memories.
Talk About Morals & Life Lessons
We all live busy and technology-filled lives. It's not always easy to slow down enough to talk about life's most important lessons. That's where these stories come in. Not only do they give us a chance to stop for a few moments, but they highlight morals while sparking imagination.
1 Fun Way to Create Bedtime Stories for Kids
Looking to make up your own stories? Try the 3-word game!
One person starts a children's bedtime story with just three words. Then, each participant comes up with three words to continue the story and you take turns until you've made up your own unique, wildly imaginative adventure before bed.
To Consider With Bed Time Stories for Children
There's no doubt about it, whether you do picture book bedtime stories or oral bedtime stories, kids will love hearing about tales of adventure or of others winding down before bed.
What were your favorite bedtime stories for kids growing up? And what do your kids love now?
More kids posts you'll love…
Classic Children Bedtime Stories Kids Love at Night