Free Summer Reading Log (+Tips to Make Reading Fun) In 2023
How do you keep track of summer reading?
Growing up, summer days were spent with my nose in a book.
And because my parents encouraged summer reading when I was young, I became a teenager who loved to read. And then an adult with a lifelong reading habit.
Use this summer reading log printable plus tips to help keep your kids reading during this laidback season.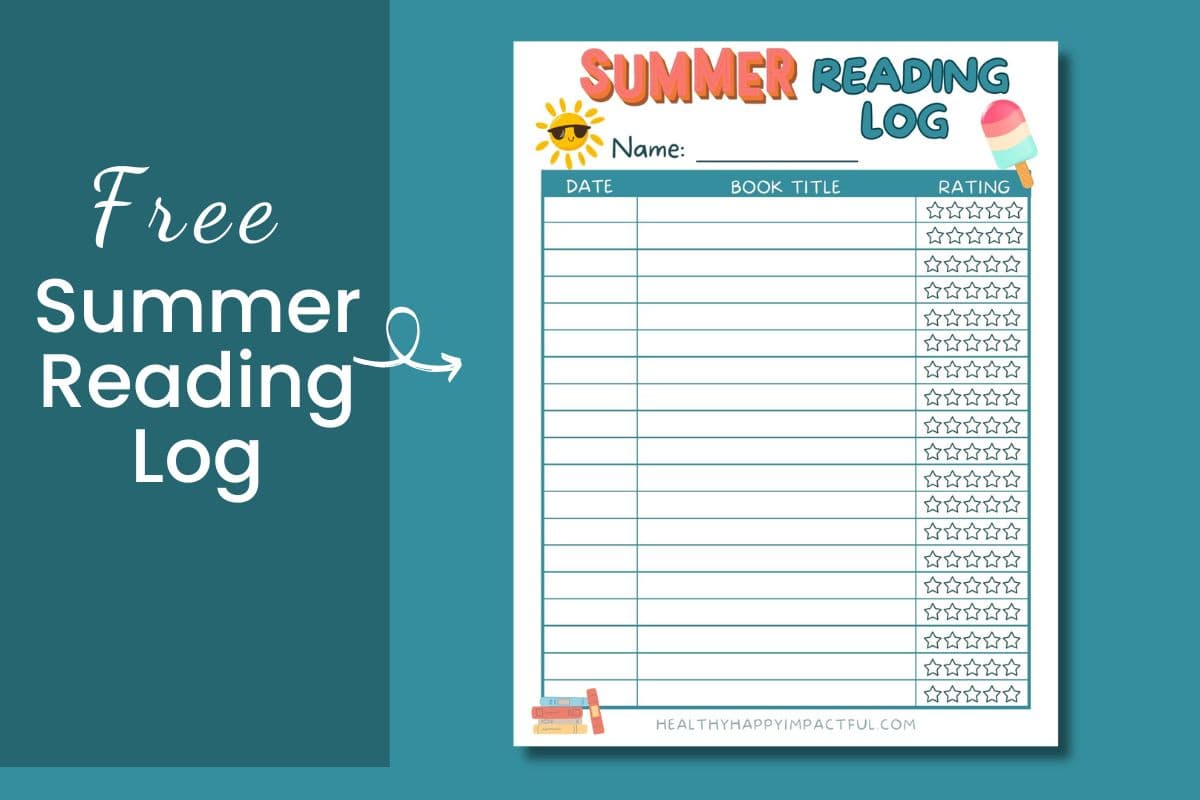 What is the purpose of a summer reading log?
This past school year, I volunteered in my son's first-grade classroom to check in weekly with kids' reading progress. They used a reading log to track the books they read. Most students ended the year tracking more than 500 books!
They became readers because of the time they invested to practice.
On my last visit, my send-off to each student was, "Keep reading this summer!"
As an educator, I know all too well about the dreaded "summer slide." It's the decline in reading that can happen during kids' time off.
20% of kids ages 6-17 read zero books during the summer of 2018. (source) This lack of summer learning results in lost reading skills the next school year, and also compounds from year to year. It creates a huge academic gap over time.
We know our kids have to practice a skill in order to NOT lose it. So, what do we do?
First: Good news!
When parents are aware of the summer slide, they are more likely to provide opportunities for kids to read. Plus, we give you a free summer reading log and simple ideas to make reading WAY easier.
This post contains affiliate links, and we may earn a commission at no cost to you. See our disclaimer for more.
FREE Printable Summer Reading Log
A summer reading log is a tool used to track reading progress. It keeps students motivated and aware of their reading progress.
How does our summer reading log work?
It's simple!
Your kids will record the books or chapters they read on each line and rate their reading for the day from 1-5 stars.
Our summer reading log provides accountability for kids and gives parents a way to discuss reading with their kids.
Get our summer reading log here!
How To Make Summer Reading Fun: Tips & Ideas
The more students read for fun at home, the higher their reading scores. Make reading motivating with these examples of reading activities.
Visit The Library Often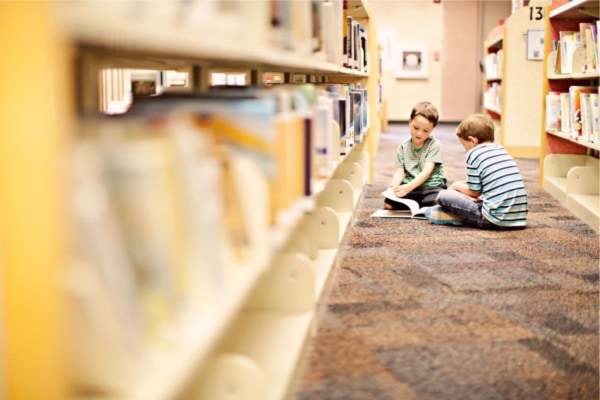 For many kids, book access declines during the summer. This makes it more important to visit the public library often.
I am guilty of wanting to get in and out of the library quickly.
But make time to linger. Give your kids the time needed to browse and read for a while. And plan to attend several activities.
Also, ask the librarians to help you find books your child is interested in. They are knowledgeable and willing to help.
If your library has an app or website, put books on hold that you know your child wants to borrow. On busy weeks, you can still quickly grab great books.
Make Book Baskets
Make a book basket for each of your kids. Have them put their library book choices in this basket as well as rotate other books you own in this spot.
Read Books Together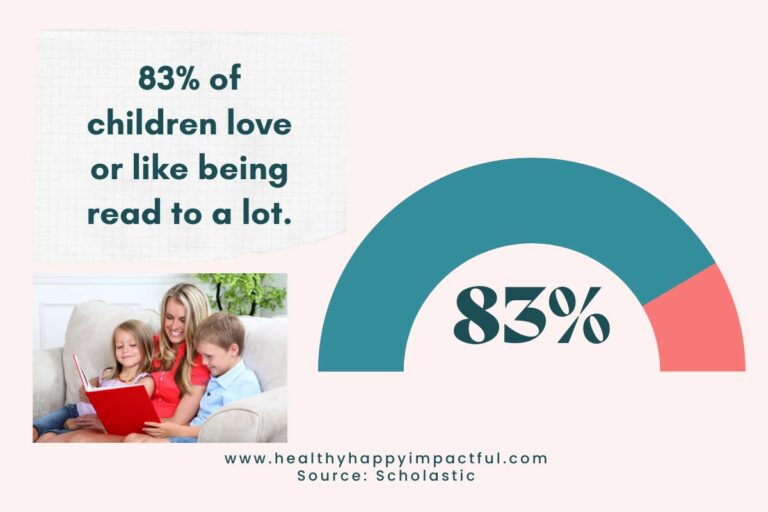 This means, that even as your kids get older, they still benefit from you reading TO and WITH them. Read aloud continues to build reading skills such as vocabulary, fluency, and comprehension.
The bonus is the quality time you spend with your child while reading together. This is the most beneficial way for your kids to continue to learn on their reading journey.
Fun ideas for reading books together include: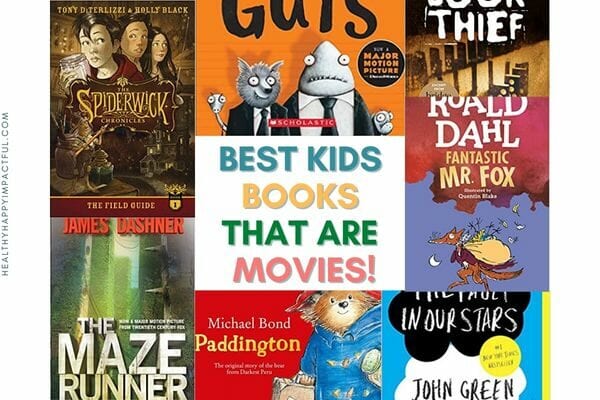 Read the first book of a new chapter series. (Your kids will want to get the next book!)
Have a book club together where you all have copies of the same book. Invite other friends or extended family members to join!
Join A Summer Reading Challenge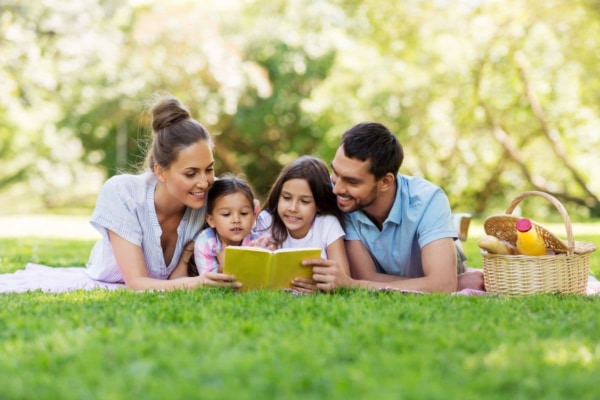 Encourage your child to participate in a summer reading challenge. Select fun reading challenge ideas for kids or join our year-long reading challenge.
Give Choice
When it comes to making reading fun for your kids, choice is key.
During the school year, kids may not feel they get as much choice over what they read.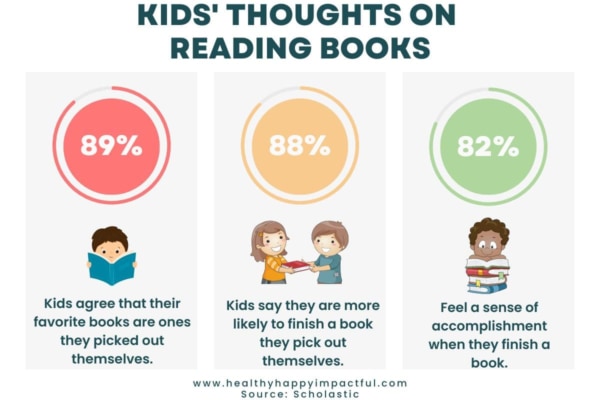 Summer is the time to let kids pick what they are interested in. They are more likely to stick to books and topics that they can pick out themselves.
Offer a variety of options and genres including audiobooks, magazine subscriptions, and engaging graphic novels.
Carry Books With You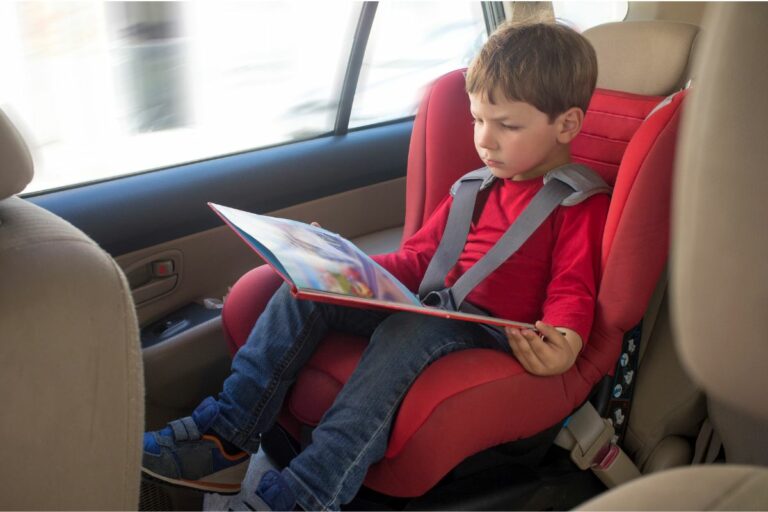 Don't leave home without books!
Keep a book basket in the car for times you are waiting at an appointment or are in the car for long periods of time.
Make it a point to check out or purchase fun books for summer vacations and travel.
*I like to check out books about the places we are visiting (like the beach) and take them on vacation with us. This ensures we have something new to read and it makes reading while on vacation more engaging for my kids.
Related: Road Trip Trivia
Try Reading For Fun Activities
Here are fun and easy examples of summer reading activities you can do right now.
Go for a swim at the pool after reading Cannonball. Or listen to our read aloud video together below:
Young kids will enjoy Ice Cream Soup with a side of ice cream of course!
Find Printable Bookmarks your kids will be excited to color!
Make A Kids Summer Reading Nook
Set up a kids summer reading nook with these ideas:
Make a cozy corner of your house or child's bedroom with pillows or a comfortable chair.
Construct a blanket fort and use flashlights for a fun reading spot.
Make an outdoor reading space in a play house or shaded area with a hammock.
Set up a small tent inside of your house and fill it with books for summer reading.
Grab a kids reading light so they can still go on reading adventures in the dark!
Make Reading Interactive
Your child will find reading more enjoyable and they'll learn more when you discuss their book.
Use these simple before, during, and after reading activities.
Pre-Reading Activities:
Discuss the title and briefly look through the book.
Make a prediction. Ask: "What do you think this book is about?"
If they are reading a nonfiction text, notice the table of contents, glossary, index, captions, and other features of the text that make it unique. Ask: "What do you know about this topic? What do you think we will learn?"
Discuss any vocabulary words you see that may be new for your child.
During Reading Activities:
Stop after each page to check for understanding. Ask: "What is happening to the character in the story? What do you think will happen next? What did you learn from this page?"
Make connections to the story by thinking about how it relates to your child.
Discuss words your child may have struggled to read or understand.
Post-Reading Activities:
After reading the book, take time to summarize the events or discuss what you learned.
Ask: "Was there a problem in the story? How was it solved?" Or for nonfiction text, have your child share three new things they learned about that topic.
Encourage your child to reread this book (or a part of a chapter) again to build fluency, speed, and accuracy.
Related: Great Interactive Kids Books
Get The Kids Reading Fun Pack
Grab this awesome reading fun pack printable which includes:
Unique note-taking pages with prompts and activities
Fun literacy games and activities including reading bingo, a scavenger hunt, and a game board
Reading stickers, posters, and motivating coupons
Additional ways to track reading progress, including monthly bookmarks where you can color a themed image for each book you read (perfect for summer reading).
<<Grab the Kids Reading Fun Pack here!>>
Kids Equipped For Reading Success
Equip your kids to read for success this summer with these final tips.
Continue To Model Reading
Let your kids see you reading and discuss what you are reading with them. Kids who see their parents value reading are more likely to read too.
Have a Reading Routine
Make a regular reading routine with your kids that works for your schedule.
This summer, I plan to use a daily summer checklist to remind my kids to get at least 20 minutes of reading time in each day.
They will use the summer reading log to record their books and chapters.
Related: Daily Routine Ideas For Kids
Set a Realistic Goal for Summer Reading
While there is not one right number of books for kids to read each summer, make a goal that is right for your kids' ages and skills.
Kids in first grade and older should aim for about 20 minutes each day. The number of books will vary based on the length of the books.
Think of summer as a time to spend together reading and discussing books your child enjoys, instead of just checking off a set number of books.
Set a fun family reward for reaching their goal at the end of the summer!
Remember, this is summertime! Be realistic on what you can do too.
Turn Off Screens
Large amounts of screen time options are a big distraction on long summer days.
Limit screen time and you may find that your kids will reach for a book more often.
Make a Summer Reading List
Use these great book lists for each age to pick engaging and fun books for your kids.
Choose books your child can read independently and comfortably. This will make it feel more like fun and less like work.
Summer reading books shouldn't be so easy that they are boring. But they shouldn't be so challenging that they are frustrating.
Track With the Summer Reading Log
A summer reading log is a great way to encourage reading, track progress, and prevent summer reading loss.
Used along with the tips provided, a reading log for summer can be fun and motivating for young readers.
Grab your free printable summer reading log today and get the most out of summer!
More HHI Reading posts you'll love…
Printable Summer Reading Log: How To Make Reading Fun