What Can I Say Instead of I Love You?
During the holidays, especially, we're looking for creative ways to say I love you to the people that matter most to us. The plain "L-word" just gets a bit old, you know?
So, below is a HUGE list of ideas for us to do to make someone feel special and cherished.
Odds are, the response to your words and actions will be immediate and appreciative – strengthening your bond with your partner, kids, or friends.
Words to Say Instead of "I Love You"
First, check out this list of different ways to say I love you to your partner (or any other family member), and actions to make them feel cherished.
I hope you know how much you mean to me.
I am so blessed to be your partner, spouse, etc.
I'm crazy about you.
You mean the world to me.
I will always be here for you.
You are my dream come true. I prayed and hoped for you.
It doesn't matter what we do, I'm glad to spend the time with you.
You are my better half.
You are my sunshine when skies are gray.
Thank you for always supporting me.
You light me up.
Activities to Show Your Partner Love
Send a sweet text message
Send a romantic song or music video
Share with them your gratitude journal when they are in it
Flirt with your partner
Set up a new experience to do together
Compliment your partner
Do something they enjoy doing
Celebrate their accomplishments
Make a big deal about their birthday
Take care of them when they get sick
Encourage them to practice self-care and give space to do so.
Look up a few jokes and make them laugh.
Funny Ways to Say I Love You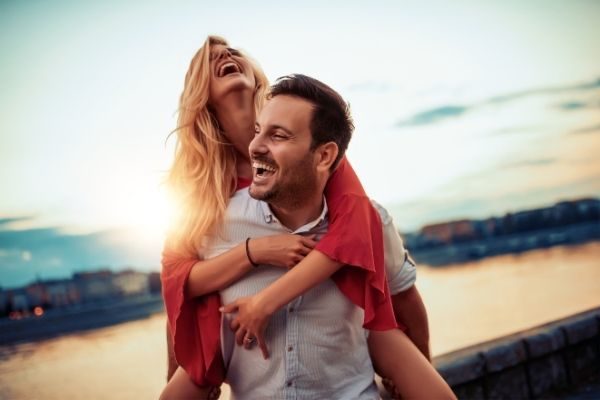 I've fallen for you and I can't get up.
You've stolen a pizza my heart.
I'm only sharing this ________ only because I love you.
What did the volcano say to the mountain? "I lava you!"
You are like asthma. You take my breath away!
What did one light bulb say to another? I love you watts and watts
Knock knock. Who's there? Owl? Owl who? Owl always love you!
I love you with all my butt. I'd say my heart, but my butt is bigger.
Ways to Say I Love you to a Friend
Even though we don't see each other often, you are one of my dearest friends
I'm so blessed to have you in my life
Just wanted you to know I was thinking about you!
Happy ___________ (Birthday, Thanksgiving, Valentine's) Day!
I miss seeing your face!
Congrats on your ________! (Celebrate their accomplishments!)
Can I give you a hug?
You inspire me!
I admire that you are so ____________ (generous, bold, kind, etc.)
That time we ___________ is one of my favorite memories.
Activities to Show Your Friend Love
Send a card using snail mail
Send a video message to say hi or thank you
Facetime when they need it
Call them up and just listen
Drop off a small plant, coffee, or another pick-me-up. Check out soothing gifts HERE.
Text just to check-in
Plan a friend date night
Make them a diy self care kit
Help them with a large project (cleaning out a house, moving, etc.)
Make them a playlist
Related Post: How to Make Friends as an Adult
Cute Ways to Say I Love You to Your Child
You are my dream come true.
I love you from your head to your toes, knees to your nose.
I love you more than ______________ (Curious George loves bananas, etc)
You are my favorite ____________ (5-year old, 3 year-old, etc.) in the entire world!
Just seeing you makes me smile.
I love you to the moon and back.
I love you in the evening, and in the afternoon. I love you in the morning, and underneath the moon.
I thought of you today when I saw ____________.
I will always be there for you, no matter what you do.
Activities to Show Love to Your Child
Leave little love notes for them to find
Set up quality time to spend together
Share a touching quote with them
Share something you wrote in your gratitude journal about them
Listen without any distraction for ten minutes
Draw a heart with jelly on their peanut butter sandwich
Make a secret "I love you" code
Engage in exciting and simple birthday traditions
Be silly with them
Want to Make Love a Priority in Your Home?
Check out the BEST family traditions ebook – a year-long guide full of connection building activities for the entire family! Don't miss out on this affordable ebook before your next holiday!
See also: 37 Ways to Become a More Playful Mom
I Love U Quotes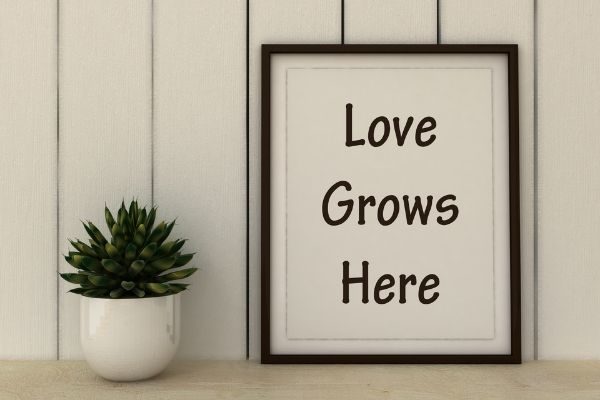 Sometimes, the right words have already been said. Include one of these quotes to tell your loved ones how much they mean to you.
"The best thing to hold onto in life is each other." – Audrey Hepburn
"Love recognizes no barriers. It jumps hurdles, leaps fences, penetrates walls to arrive at its destination full of hope." – Maya Angelou
"In all the world, there is no heart for me like yours. / In all the world, there is no love for you like mine." – Maya Angelou
If you live to be a hundred, I want to live to be a hundred minus one day, so I never have to live without you. – A. A. Milne, Winnie the Pooh
"I love you not because of who you are, but because of who I am when I am with you." – Roy Croft
"Do I love you? My god, if your love were a grain of sand, mine would be a universe of beaches." – William Goldman, The Princess Bride
"I am who I am because of you."

Nicholas Sparks, The Notebook
"There is no remedy for love, but to love more." – Thoreau
"I love you, and that's the beginning and end of everything." – F. Scott Fitzgerald
"All you need is love. But a little chocolate now and then doesn't hurt." – Charles M. Schultz
Related Post: The Best Love Quotes for Kids to Know Your Unconditional Love
Ways to Say I Love You in Different Languages
Surprise your loved one with a bilingual card or expression of affection! Try one of these:
Spanish – Te amo
Italian – Ti amo
French – Je T'aime
Irish – Gráím thú
Hawaiian – Aloha Au Ia ʻOe
German – Ich liebe dich
Check out omniglot for more languages and to see how they sound!
More Ways to Say I Love You Without Words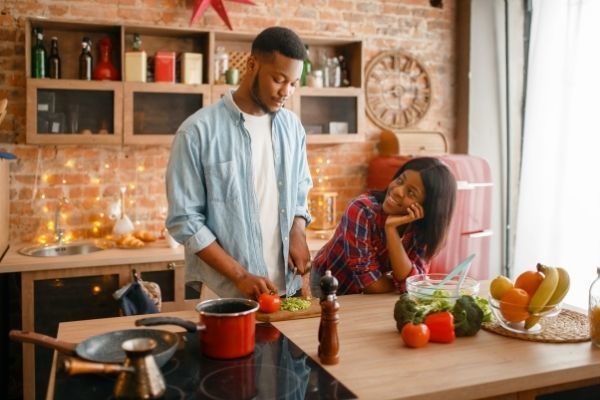 Make a special breakfast
Send a thoughtful gift
Tickle them
Write down 10 reasons you love them
Gift a photo of the two of you
Set up quality time to spend together
Throw your special person a surprise party
Give them space when they need it. We all have rough days
Be supportive when they want to make changes in their life
Hang out with their friends
Show affection in public
Pay attention to what they like
Creative Ways to Say I Love You (The 5 Languages)
Let's try different ways to say I love you, using the 5 love languages. Whether it's your partner or your child, these will be clear indicators that you care.
Affirmations
Write 10 great things about them on post-it notes and stick it to the wall
Put notes in a jar for all the reasons you adore them
Thank them for something extra they did in the last week
Tell someone how great they are in front of them
Do "14 days of love" with a small note every day
Write on the bathroom mirror
Write a love letter
Need help with affirmations for kids? Sign up for 24 free love notes!
Acts of Service
Bring them coffee
Do one of their chores
Run an errand they need done
Wash your partner's car
Cook their favorite meal
Lighten their load in some way when they are stressed out
Quality Time
Plan a date night
Plan one on one time with your child
Go for a long walk together
Do something with them they enjoy doing (cooking, working out, etc.)
Put down your phone and screens – really pay attention
Dream and make plans and goals together
Physical Touch
Hold hands
Give them a hug
Give a shoulder massage
Rough house with kids (tickling works too!)
Create secret handshakes
Give kisses (or butterfly kisses, nose kisses, etc.)
Cuddle
Gifts
Remember their preferences (food, drink, activities) and pick it up for them
Print and display photos in a sweet way
Keep a memento from an experience together and leave it on their pillow
Gift a puzzle of a special place
Leave a small gift in their car
Buy them a bottle of champagne to celebrate an accomplishment
Make a small homemade gift to give to them (like a diy crossword)
Try a 12 days of gifts theme
Something to Consider
Life is short. And those we care about deserve to know how we feel. So, take these simple words and activities and use them as often as you can.
What ways do you use to say I love you?
Other Posts for Great Relationships…