17 Ways to Spread Positivity In Today's Uncertain World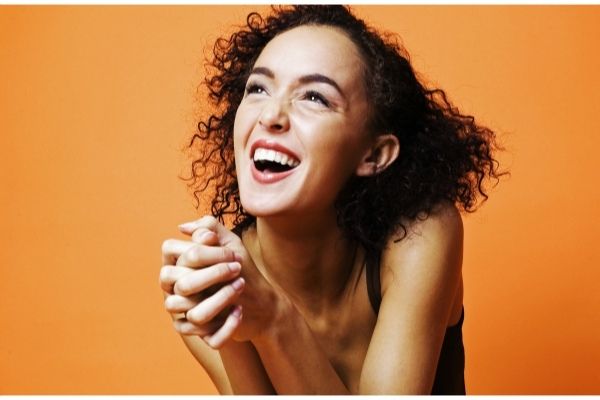 If there was ever a time to spread positivity, it's now.
These days, we find it harder than ever to escape thoughts of health, money, and the undefined future. Stress levels are at all-time highs. Anxiety reigns.
Consequently, it's clear that positivity provides the lifesaver we need to navigate these waters well.
This post contains an affiliate link, and I may earn a commission. However, I only recommend products I love. See my disclaimer for more.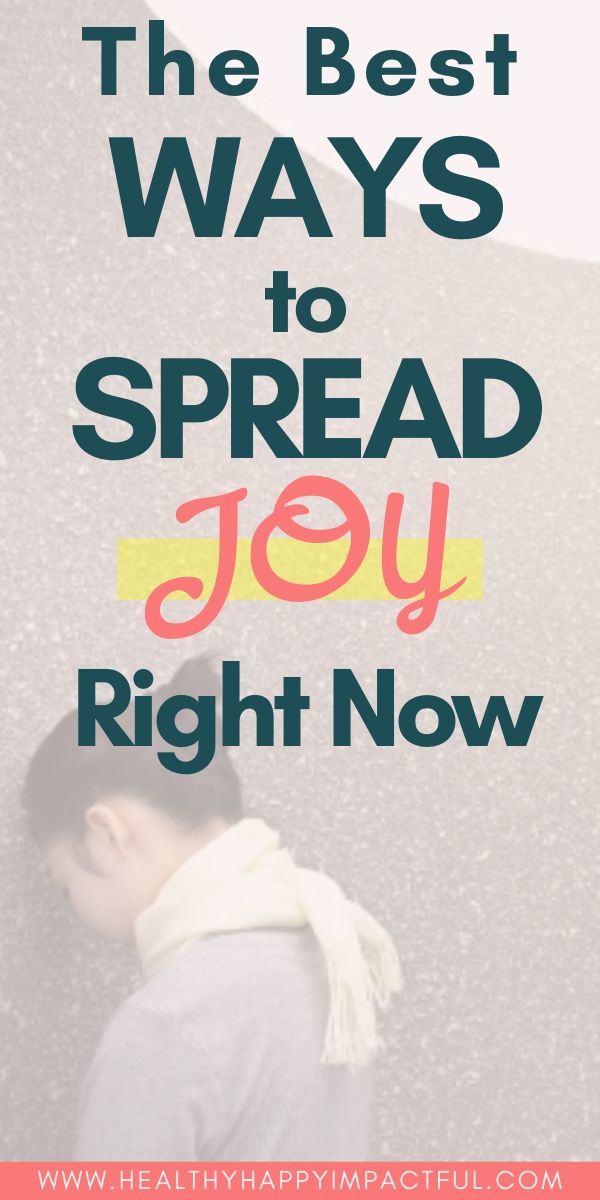 Can you think of a time in your past when you were disheartened and the words of another were what you desperately needed?
How did it feel to know that someone cared? Incredible right?!
Well, we can give that feeling to others.
So, I challenge you to make an impact during these crazy times.
To make it your goal to see (or hear) someone smile today.
It is after all, what we're here for. So, take a moment to uplift someone's heart. Spread positivity and you'll fuel your own optimism by leaps and bounds.
Here's how…
1. Check in Often
Technology is a double-edged sword, but it enables us to connect with others like never before. Phone calls, Facetime, text messages, Skype, and Zoom meetings all make checking in incredibly easy.
So, visit with loved ones on a regular basis and make sure they're doing well. Write it on your calendar if you struggle to make it happen.
2. Write Letters and Cards
Who doesn't love getting a thoughtful card?
If you're not sure what to say, try:
Say hi and ask how they're doing
Tell them to have a great day or week
Tell them how much you appreciate them and why
Look up a random holiday and wish them well on it! Happy Puzzle Day!
Or, have kids you live with draw a picture to send. Everyone loves cards from kids!
Of course, send cards to check in with parents and friends. But also make cards to express a thank you to the many workers that are out there keeping our streets safe, our hospitals running, and our food in the stores.
Check out these free cards by FTD by Design that are simple, beautiful, and work for multiple occasions. Or, buy these uplifting motivational cards to encourage someone "just because." Who wouldn't benefit from one?!
Check out: 131 Different Ways to Show Your Love for more ideas related to this!
3. Decorate a Spot Others Will See
Our neighborhood is lucky enough to have a trail nearby and we've noticed families using their sidewalk chalk to spread positive messages. Here are a few ideas:
Smile!
Shine!
Happy spring!
You can choose!
Choose happy!
You are stronger than you think!
You are somebody's rainbow!
Happiness lives inside you.
What we see depends on what we look for.
Just be you!
You matter!
You've got this!
Love like crazy!
Have a great day!
*We did this recently and couldn't believe all of the positive comments and smiles we received. My kids' chests puffed with pride and delight at each one.
Later, I even found my son had written "I have a dream" amongst his chalk sayings. What a great, simple way to teach kids that they can make a difference!
4. Put Up Lights
Merry Christmas!
Break out those Christmas lights whether it's Christmas or not! Or just find some simple white outdoor lights to brighten up the patio. We all love seeing a little twinkle in the night sky!
5. Help the Elderly
If you have an older relative or neighbor, now is a fantastic time to extend a helping hand. When you go to the grocery store, offer to pick items up they may need. If you think they will decline out of politeness, simply buy a few extras to drop off to them when you return.
Additionally, this can be extended to regular friends and neighbors. Going to the store? See if anyone needs anything first!
6. Go First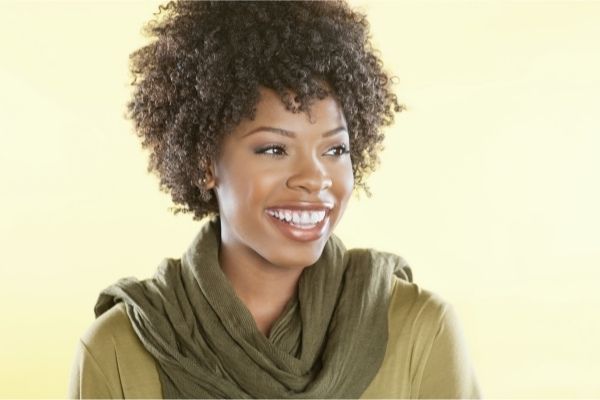 Be the first to smile and say hello.
Just because we're social distancing doesn't mean we aren't around people. We often walk trails, and we see many strangers. We've tried to make it a point to smile and ask how they're doing.
It's more important than ever to be kind to strangers (while keeping your distance).
Did you know that smiling makes you happier? Check out how at 9 Habits to Be Happy in Winter
7. Give a Compliment
Does your friend's hair look great? An article you read really resonate with you? Or perhaps you're impressed by a grocery store worker?
Let them know! It takes just a few minutes but spreads enormous love.
"Kind words are short and easy to speak, but their echoes are truly endless."

Mother Teresa
8. Hug Those You Can
Be sure to get physical contact with those you love and live with. It makes EVERYONE feel good.
I explain why we do morning hugs here: How to Be a Happier Mom
9. Encourage Someone
The best lesson I learned from my miscarriages is that we are stronger than we think. But sometimes we need a little encouragement along the way – and a reminder that the storm will pass.
Be that person that helps people envision a brighter day.
"You never know how strong you are until being strong is the only choice you have."

Bob Marley
10. Protect Your Emotions
You can not spread positivity if you're in a fearful mindset!
This is life, and it's impossible to ALWAYS be optimistic, but we must protect our peace during times of uncertainty. Stepping away from technology and news headlines (when needed) has been incredibly helpful for me to gain space from the outside chaos. Solitude heals the soul.
"A positive attitude gives you power over your circumstances, instead of your circumstances having power over you."

Joyce Meyer
11. Play Upbeat Music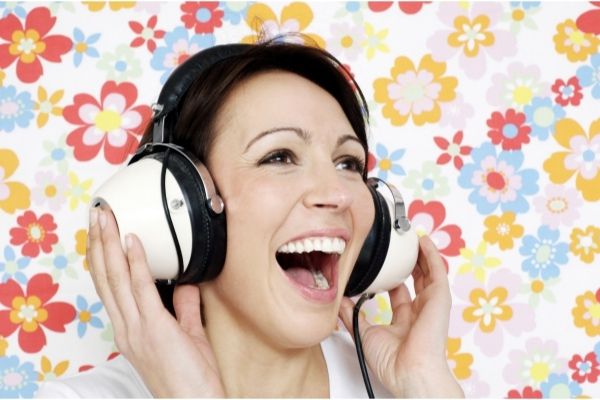 Next, put yourself into a state of positivity and it will transfer beautifully to spreading it to others. So, indulge in actions you know will make YOU happy. Uplifting music is the perfect start.
The next step is self-care!
Related Posts:
12. Perform an Act of Kindness
Can you drop off a coffee to your mom? Pay for someone's groceries behind you? Or share your favorite recipe?
We always have the opportunity to change someone's day.
So, try one of these today:
Pay for the coffee of someone behind you
Tell an employee's manager when you find them to be especially kind or helpful
Open the door for someone
Rake the leaves or mow the lawn for the neighbors
Check out more awesome kindness actions HERE. And read aloud books that teach kindness to your kids.
Plus, this video has a lot of unique ideas that are easy to do while at home!
13. Listen
In hard times, our emotions ride up and down like a roller coaster.
Sometimes, a person just needs for you to listen. So, be there for others you know are struggling.
14. Express Your Gratitude
Who doesn't want to be appreciated?
Take a moment out of your day to say thank you for something small your husband did, or the helpful gesture of your child. Thank your sister for a sweet card or your employer for being so flexible.
A gesture of gratitude takes only a few seconds but leaves a lasting impression on those who receive it.
Related Posts:
15. Give a Gift
Next, gifts come in many different forms.
This can be a self-care package, coffee, or pretty plant on a doorstep. But don't get caught up in complexity; simple actions are better than grand intentions.
Furthermore, it doesn't need to be a physical object. Send a text with an inspiring podcast you love or a song that makes you joyful.
Related Post: 15 Mother's Day gifts for self-care (great for ANY time of year!)
16. Participate in a Scavenger Hunt
Our neighborhood organized a simple hunt for kids in the streets nearby.
Simply place a teddy bear in your window, and kids walk around finding the homes with the bears. It spreads joy by giving kids something fun to see!
Or replicate this with painted rocks and other objects around your community. There is an entire Facebook group for kids that put out beautiful rocks on the trails in our town.
17. Practice Self Compassion
Finally, be kind to yourself.
Test out positive self-love affirmations and work on your self-talk. How you speak to yourself is a direct reflection on how you speak to others. So, be very careful about showing yourself kindness and love.
And check out this one-month self-love challenge if this is something you need to work on further.
*50 Soothing Bedtime Affirmations is another great place to find positive self-talk.
Something to Consider with How to Spread Positivity
When you make an effort to be kind to others you are happier and kinder to yourself. Doing good FEELS good. To everyone.
So, what can you do to spread positivity? Please share in the comments if you have more ideas! We'd love to hear!
"Attitude is a little thing that makes a big difference."

Winston Churchill
Other personal development posts to enjoy…


Spreading Positivity in the World in 2022