How To Survive Pregnancy After Miscarriage; 5 steps
Yes, survive is included in this title. Because honestly, getting through a pregnancy after miscarriage is about emotional survival.
If you're reading this, you know what I'm talking about.
And I can tell you that after three miscarriages, I partly survived by whatever the heck is found deep inside of us. That formidable inner strength we all have, but don't need to tap into often.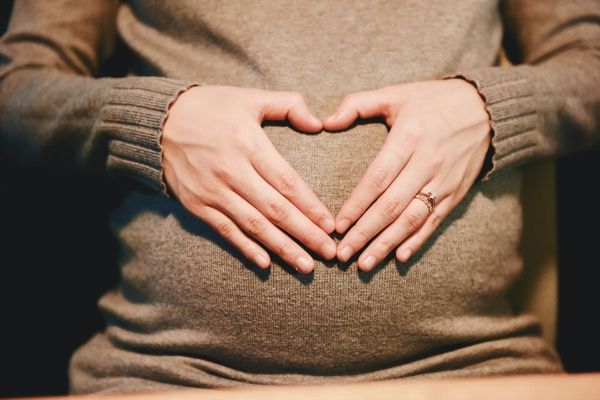 Now, after each miscarriage, I was able to have a healthy baby. But I had no idea that it would turn out that way.
It's one of the few things in life that is out of our control. At 38 weeks pregnant, I was still always wondering… Would she survive? And would she be healthy?
Consequently, the anxiety was excruciating, and I was shamefully jealous of every other mother that had complete confidence at nine weeks of pregnancy.
But I willingly got pregnant six times. So I can tell you, without a doubt, that it was worth it. Even if my three children had never worked out, it would have been worth the try.
"Courage doesn't always roar. Sometimes courage is the quiet voice at the end of the day saying, I will try again tomorrow."

Mary Anne Radmacher
5 Key Steps To Get Through A Pregnancy After Miscarriage
So, if you are in the same situation, here are the ONLY WAYS that I managed my pregnancies after miscarriages.
It was not an easy road, but these were what kept me sane (and my husband from sending me to the loony bin).
1. FIND SOMETHING TO ANCHOR TO
We NEED something to quiet our souls after loss, and the anxiety that comes with a subsequent pregnancy. I found this in different ways at different times.
Church, meditation, long walks, and journaling all served as ways to get a grip on my emotional turmoil.
(Also, I listened to "Meant to Be" by Florida Georgia line five thousand times with my last pregnancy, saying the lyrics to myself often.)
So find your anchor. Is it faith? Music? Therapy? Or just silence with your thoughts?
Practice it daily through the new pregnancy.
Need help with self-care? Check out the self-care planner below to make it a BIG priority in your life: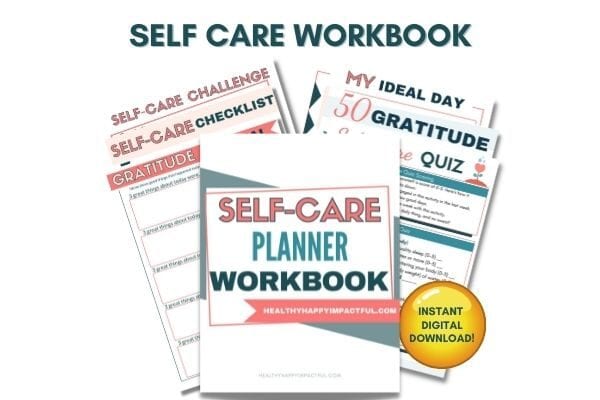 Related Posts:
2. TALK TO SOMEONE
I don't care how introverted you are, you will go mad if you don't talk to someone.
You need a mom, spouse, friend, or stranger that can just listen. They will not understand unless they have been through it themselves, so please don't expect them to. But talking to them is essential therapy.
Just remember, they are there to help you sort through your feelings, NOT to fix anything. This is life, and sometimes things can't be fixed and we have to learn to deal instead.
3. DETACH AS MUCH AS POSSIBLE
Yeah, this sounds awful. But it's true.
I learned quickly that I needed to be prepared for any outcome. To do that, I couldn't get too emotionally attached to the future of the baby inside of me.
So, I stopped reading and researching about baby and pregnancy. And I tried to ignore what was happening for as long as I could.
Mentally separating myself was to protect my emotional stability. In the end, I had to put myself first, and I would not have survived without it.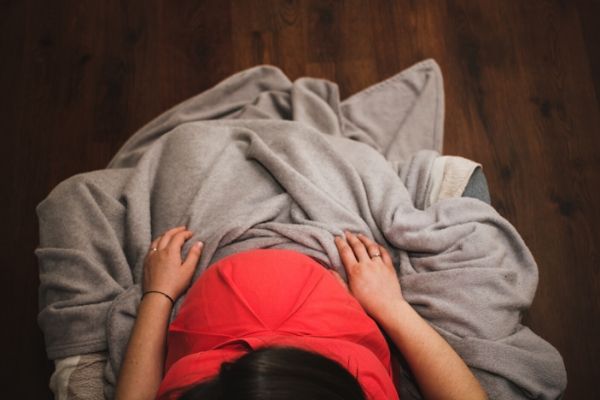 4. DON'T FEEL GUILTY ABOUT ANYTHING.
After several miscarriages, I started to get a little crazy about what I could control. I was pickier about what I ate, the type of exercise I did, and everything in between. I'm sure that others saw it as extreme.
And I don't care.
Honestly, they couldn't understand what I had gone through.
So, do what feels right to you, and do not apologize for it. If you want a thousand tests run at the doctor? Do it. If you want none? The same. The point here is that you do YOU.
Don't worry about what anyone else thinks and go with what helps you sleep at the end of the day.
5. HONOR YOUR LOST ONE
It is hard to get through a pregnancy after miscarriage, but it is even worse if you are still in immense pain from the loss. So for me, honoring my lost babies helped my emotional state tremendously.
I chose several ways, and the ideas can be endless. There's jewelry, trees, shadow boxes to put on the wall, or even naming your last baby. So do something that brings you a bit of closure.
I know the pain will not go away, but this does help.
Related Post: 7 Ways To Honor A Miscarriage
Something To Think About
We all have burdens to bear, they just come in different forms. And they teach us in different ways how to be strong, and fierce, and understanding.
I am now done having children, and my miscarriages are no small part of that decision. While the steps above were essential to my mental state, I still feel incredible relief to be able to move on from this part of my life journey.
But how can I not be grateful for what I gained out of the most trying time of my life?
If you've been through it, how did you get through a pregnancy after miscarriage? Please share to help others!
And finally, If you know someone that would benefit from this post PLEASE share with them!
You May Also Enjoy…