21 Easy Ways to Simplify Your Life, Right Now
How to Simplify Your Life and Home
We've all been there. Overwhelmed or feeling scattered. We wish we had clearer thinking and more focused endeavors.
The first step for more breathing room is to SIMPLIFY the life that we live.
But, how do you declutter your life?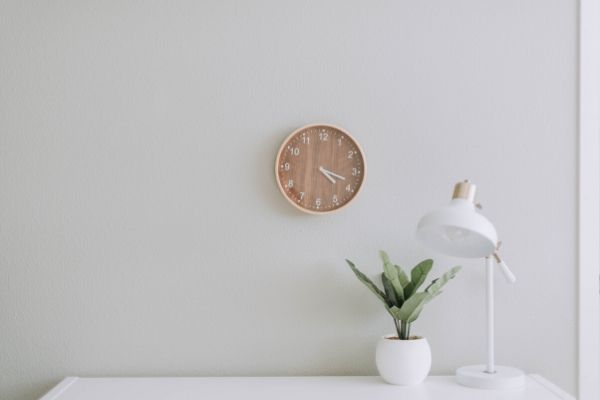 By taking it one area at a time!
Here are 21 ideas to make life a little simpler, so that we can focus on the good stuff (whatever that good stuff is for you).
This post contains affiliate links at no cost to you. However, I only mention products I love and recommend. See my disclaimer for more.
1. PRIORITIZE
First, the very BEST way to simplify life is to decide every morning what 3 things are the most important for you that day, and to do them as soon as possible.
Ideally, they should coincide with your top long term goals.
Your list of chores and administration tasks may feel urgent, but they do not get you where you want to be in the future. So, be strategic!
Need help with this? Check out the productivity planner! It's my secret weapon!
2. UNSUBSCRIBE & DECLUTTER YOUR MIND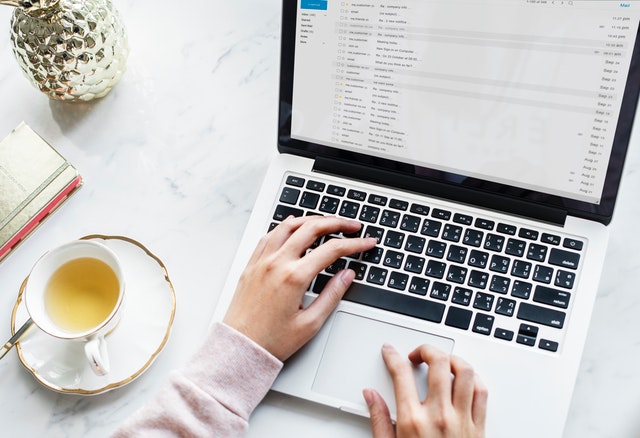 Have you ever missed a bill notice in your email because you were skimming through? Um, I have.
Many of us are signed up to so many email subscriptions that we get bombarded with emails hourly.
So, take just 5 minutes and unsubscribe to what doesn't interest you anymore. It will give you space in your email to look at what matters, and you'll feel lighter as a result.
Want to take it further? Unsubscribe on your mailing list and unfollow on social media!
3. SIMPLIFY YOUR FOOD
We make thousands of decisions each day! But, decision fatigue is real, mentally weighs us down, and contributes to feelings of overwhelm.
The best way to counter it is to streamline!
First, with food! The healthiest people tend to stick to the same whole foods over and over. So, start with breakfast!
What healthy breakfast could you maintain during the week? Eggs? A smoothie? Oatmeal with berries? Take the decision out of it!
4. SIMPLIFY YOUR WARDROBE
Next, do you wear those 15 shirts in your closet?
Take out everything that doesn't get used regularly. Most of us don't wear more than a few outfits every week.
Capsule wardrobes are all the rage, and like with food above, they help tremendously with decision fatigue.
Fewer options is sometimes a good thing!
5. LIMIT MEDIA
90% of the news is NEGATIVE. Check out why HERE. It's the doom and gloom that earn ratings because from prehistoric times our minds were built to pay attention to danger.
Yet, we are no longer in those times! And, exposing ourselves to regular negativity only makes us worry needlessly about things outside of our control.
Dr. Danielle Kelvas, physician and mental health expert recommends "cutting out social media, at least for a while. The media sets completely unrealistic standards that leave us chronically feeling like a failure. Unplug. Lastly, if you can, silence the notifications on your phone for a while."
6. SAY NO – UNLESS IT'S A "HECK YES"
Simplify your life with a different mindset!
Our culture uses "busy" as a badge of honor, but mostly we're exhausted and spinning our wheels.
If an event or obligation pops up, try the "heck yes" method. Unless you are THRILLED to be doing it, the answer should be NO!
Or rate how much you want to do an activity on a scale of 1-10. EXCEPT that you can't rate it as a 7. Either it will be 8-10 and you're super excited about it, or it will be 1-5 and you shouldn't do it.
Your time is valuable, so treat it that way! (See how to make a not to-do list here!)
7. DESIGN A SIMPLE MORNING ROUTINE
Routines help us prosper because they put daily good habits on autopilot. But, a morning routine doesn't have to be complicated.
Just make sure your morning includes something for yourself (reading, prayer, journaling, exercise) or to focus on one of your top priorities or goals.
Related Posts:
8. SET SPECIFIC TIMES FOR EMAIL
How many times have you checked your email today?
Checking email can become a hair-trigger habit that wastes time and makes us feel scattered.
Dedicate a few times a day to do email and otherwise leave it be. No one will notice if you don't respond immediately.
This trick can work just as well for text messages and social media feeds!
9. DECLUTTER YOUR HOME
The fastest way to a clearer mind is a clearer space! So many of us are drowning in our stuff!
Try the KonMari method and get rid of anything that doesn't truly spark joy for you. Her book The Life-changing Magic of Tidying Up will improve your life for the better!
This way, when you do take the time to declutter, you are making it WORTHWHILE and getting rid of ALL the items that aren't meant to be in your life.
10. HAVE A PLACE FOR EVERYTHING
Look around at the items laying around your house.
Does every item have a home? A place where it belongs?
Spend just a few minutes finding a designated spot for everything that does not. And, make sure family members know about these new spots!
Often, the counters get filled up because we don't truly know where something goes. So, let's fix that!
11. MAKE A CHECKLIST
Checklists are my favorite way to be organized! Honestly, I can't keep track of much in my head anymore with kiddos running around.
If there's something important that you want to do or keep track of, make a checklist for it!
What could you make a checklist for? Check out some below…
12. FOOD PREP
Make meals and snacks easier throughout the week by having something prepared ahead of time.
This doesn't have to be tons of time! If meals are too much, just do a side dish made ahead. Or stick with healthy snacks.
Already cut veggies or healthy muffins mean that you have something to reach for even if you don't have the time or energy to do it at that moment.
Related Posts:
13. AUTOMATE
Simplify your life by letting automation do it for you! Make it so that you just have less to do.
Use autopay to pay bills and invest. Try the subscribe and save option on Amazon. Or make doctor's appointments automatic by letting the office schedule ahead of time every year.
There are so many different ways to automate! Make a list right now for your life!
14. CREATE AN ORGANIZATION DAY
Set aside one day a week to organize and prep for the week. For many, Sunday works best. For this day, the focus is on household tasks and getting set for an amazing week.
This may include:
Food prep
Laundry
Cleaning
Organizing/Decluttering
Setting goals for the week
Doing finances
Setting out clothes
Any of the tasks on this list!
You may even decide to make it a "no work" or "no shopping" day so that your focus is entirely on getting organized.
Do whatever you need to set yourself up for success!
Related Post: Things to do on Sunday for an Amazing Week
15. DON'T SWEAT THE SMALL STUFF
And it's all small stuff!
The best way to find more peace is to let go of anything that isn't important in the long term. A great way to put things into perspective is to ask yourself,
WILL THIS MATTER IN 5 YEARS?
More likely than not, the answer will be no.
16. SET GOALS
Without goals, we have no direction! Often we feel overwhelmed because we've lost sight of our purpose.
So, take a few moments to set a few goals every day.
What do you want your day to look like? Is there one thing you could do to get you closer to where you want to be?
17. NOW, CHOOSE ONE GOAL
Now, take the goals and start with just one!
We want to do so much with our time that it's hard to focus on what matters! Often, we treat our goals like a buffet, grazing a little bit at all of them, but not getting anywhere with one.
And it usually leaves us with little momentum and growth.
So, pick just one goal to pursue and REALLY go after it! Go all in!
18. SHOP ONLINE
This service is a MUST for new moms or busy professionals looking to cut down on shopping time and decisions.
Not only is Amazon a lifesaver, but so many stores now offer free shipping. At the very least we can get anything shipped to the store to pick up at our convenience.
Even Walmart and Target offer free pickup so that you can quickly purchase online and pick up whenever you need to.
19. ELIMINATE SOMETHING
We all do things in our day that don't need to be done. So, if you want to streamline, figure out what these are for you.
Maybe you're too busy to do some of the things you used to do.
For me, this is making my baby food. I still make a small amount, but I've realized that it's not a top priority anymore and it's ok to find easier (just as healthy) options.
What's the worst-case scenario if certain to-dos don't get done?
20. DELEGATE TASKS
Asking for help can be very intimidating, but women tend to want to do ALL THE THINGS.
And it's an impossible goal.
So, make sure other work members and family are helping as well. Doing everything yourself will lead to burnout and make your life more complicated than it needs to be.
What can someone help you with today? ASK FOR HELP!
Related Posts:
21. PUT YOUR OUTFIT OUT THE NIGHT BEFORE
This easy tip to simplify life takes 2 minutes. Just put those clothes out!
If you want to workout early in the morning, then put the workout clothes out too! Reduce the friction of getting exercise in!
When we know what we're going to wear without making choices, we can focus our attention on the big stuff.
Related Post: 11 Smart Things To Do At Night For Success
BONUS: SCHEDULE IN SELF CARE
For many of us, if that girlfriend dinner or workout is not in the schedule, they just won't happen.
Therefore, make sure that you are scheduling the time that you need to be at your best BEFORE you schedule other events like kid activities and work functions.
So, do it at the beginning of the month or week.
Need more ideas? Check out 100 Self Care Ideas For Today. Or sign up below!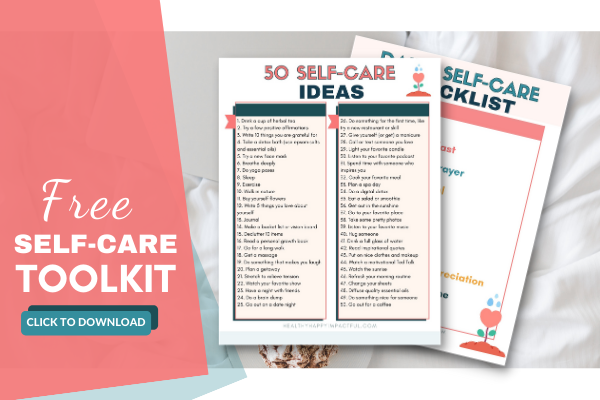 Something To Consider to Simplify
Re-evaluate over and over again. Because life is life.
It's messy, and chaotic, and can get ridiculously busy if we let it.
Simplifying is a necessity. So, how will you organize or simplify life, right now? Share in the comments below!

More personal growth posts…
21 Simple Ways to Simplify Your Life