7 Easy Make Ahead Lunches To Freeze
Quick Freezer Lunches to Make Ahead Today
Do you love packing school lunches?
Making lunches every morning with my kids can be a struggle, and there's usually whining involved. From them or me, sometimes I can't tell which!
But my kids LOVE it when I have freezer items they can use for their lunches.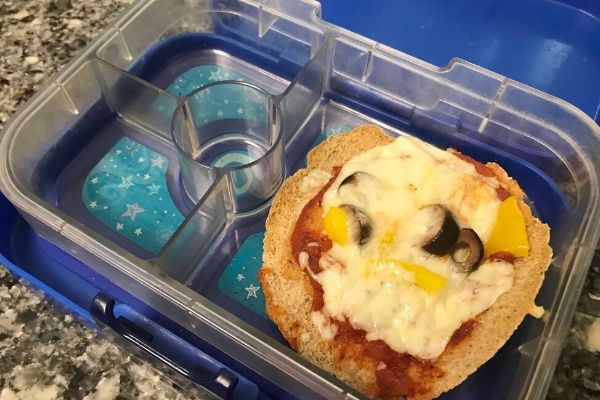 Not only does it make lunch prep in the morning so much faster, but the items are usually a bit more fun. Plus they get choices!
"Before anything else, preparation is the key to success."

Alexander Graham Bell
So, check out these easy make ahead lunches, most of which can be thrown in the freezer!
Use them for school, work, or even just a quick lunch at home!
This post contains an affiliate link, and I may earn a commission if you buy. See my disclaimer for more.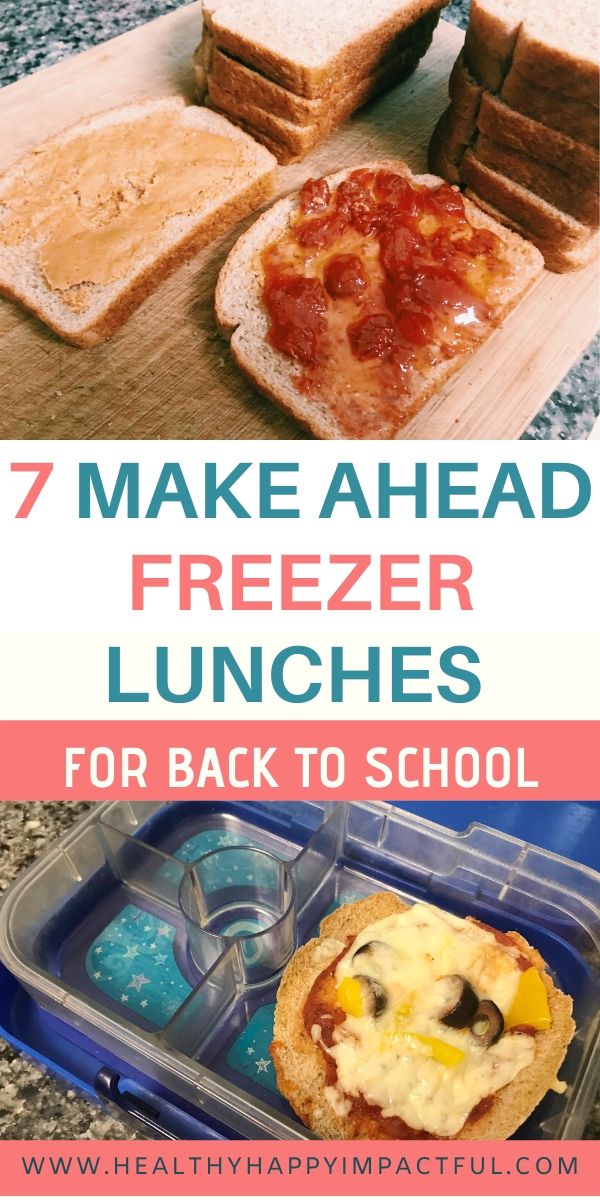 1. PIZZA PITA POCKETS
Pita pizzas are the hands-down favorite in our house (pic above) because it competes with school lunch pizza day!
I put sauce, cheese, and any toppings I want on pita bread halves, then cook a big batch in the oven for about 10 minutes at 400 degrees.
I make a ton, flash freeze, and then keep a whole bunch in a big baggie in the freezer. We just pull these out the morning of. My kids don't mind eating them cold, but I could warm it up and put it in the thermos if I needed to!
2. QUESADILLAS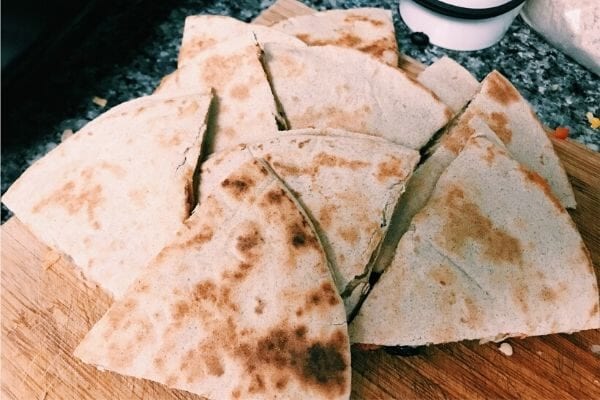 Of all of the easy make-ahead lunches, quesadillas are the least work!
I cook extra quesadillas on the griddle anytime I'm already making them! Then, I pop them in the freezer in a big bag already cut into triangles.
In the mornings just put a few triangles in their lunches to enjoy cold.
3. TURKEY/HAM SANDWICHES
These are fun on plain bread, bagels, or pita bread halves. But make the sandwich without the mayo and veggies so they don't get soggy.
I individually wrap them and put them in a big freezer bag. But, sometimes, I don't even wrap them and they still turn out fine! They never stay in our freezer for long!
The morning of, add the lettuce, tomato, mayo, or whatever else you want!
4. PEANUT BUTTER AND JELLY
To keep these from getting mushy in the freezer, slather peanut butter on each bread slice, then place the jam in between the peanut butter. Wrap them individually and place in a freezer bag.
These are probably the least healthy on the list, but it can be made healthier by choosing a whole wheat bread option (the fewer ingredients the better) or peanut butter and jam that is low in extra sugar.
5. BEAN & CHEESE BURRITOS
Again, make these however you'd like, then individually wrap them in saran wrap or foil and put them into a large freezer bag.
My kids eat most items cold, but I do warm up burritos beforehand and put it in their thermos.
Also, I don't use a special recipe. I tend to put refried beans, cheese, and veggies in a whole wheat tortilla – much like the quesadillas. However, there are tons of different recipes floating around like this super simple freezer one!
6. MAC & CHEESE
Here's another favorite in our house. Make a big batch of mac and cheese and freeze in small portions with the freezer baggies or the glass containers below.
Thaw and microwave the containers or throw it on the stovetop. Then just add a little milk if needed and put it in their thermos.
7. MAKE AHEAD SOUP
When the kids find a soup they love, I freeze the extras in the small jelly jars or glass bowls above!
I take the jar out the night before to thaw. In the morning, warm it up and place it in a thermos.
*We LOVE these lunchboxes (in top pic)!
It's MUCH less of a hassle to have the individual spot for dips that these lunch boxes provide. Plus, we've found them to be leak-proof and able to hold up over time.
One Quick Freezer Tip
I sometimes always forget to pull an item out the night before to thaw. Typically, I just set it on the counter in the morning to thaw a little while we get ready for school. Both ways work well!
My kids tell me they are all thawed out and perfect to eat by lunchtime, but you'll have to do some of your own experimenting!
Other Side Items To Prep Ahead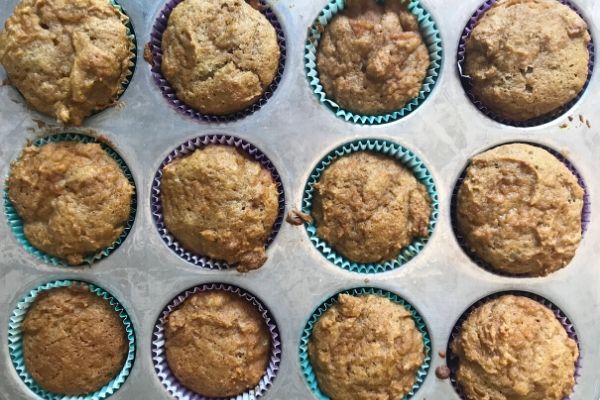 Here are a few other items you could make ahead and put in their boxes too!
oatmeal balls
muffins (can be frozen)
granola bars (can be frozen)
veggies (cut up) for the week
fruit (washed) for the week
hard-boiled eggs
refried beans (can be frozen)
granola to put with yogurt (can be frozen)
cheese (cut if needed)
Something to Consider With Make-Ahead Lunches
And lastly, have the kids help! The freezer items help make kids more independent because all they have to do is pull out what they want.
So, try one or two for back to school!
What are your favorite easy make ahead lunches? What is your go-to?
And, don't forget to check out Part 1 of the series: 11 Healthy Make Ahead Breakfasts For Back To School
You May Also Enjoy…
7 Healthy Make Ahead Lunches