11 Fun Back To School Traditions Your Kids Will Love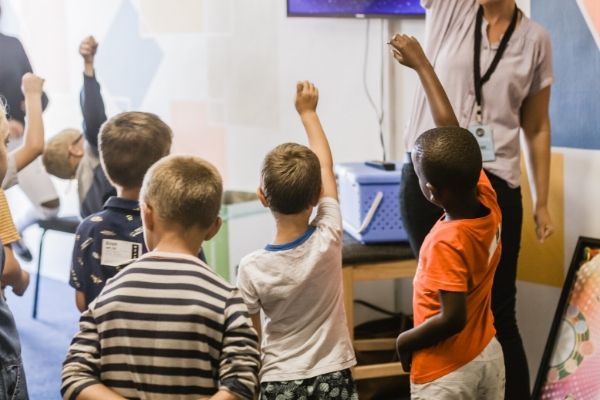 The Best School Traditions to Try Now
School is just around the corner now! Are you ready?
The first days of school are a transition is so many ways! The kids are faced with more structure and routines, more academic work, and new friends and teachers.
This time of year is both exciting and nerve-racking for them!
Fortunately, as parents, we can introduce a few back to school family traditions. These simple activities do SO MUCH to get them ready and looking forward to this special time.
This post contains affiliate links, at no cost to you. Plus, I only mention products I love and recommend. See my disclaimer for more.
So, check out these 11 back to school traditions ideas to make the most it!
1. BACK TO SCHOOL BREAKFAST
First, a fun breakfast on the first day of school is a favorite because it's an easy way to amp up the excitement. And breakfast can be as simple or elaborate as you want!
At our house, the kids come down to a simply decorated dining room, and we eat muffins and eggs for breakfast together before we separate.
Related Post: 10 Tips for a School Morning Routine That Works
2. WORDS OF ENCOURAGEMENT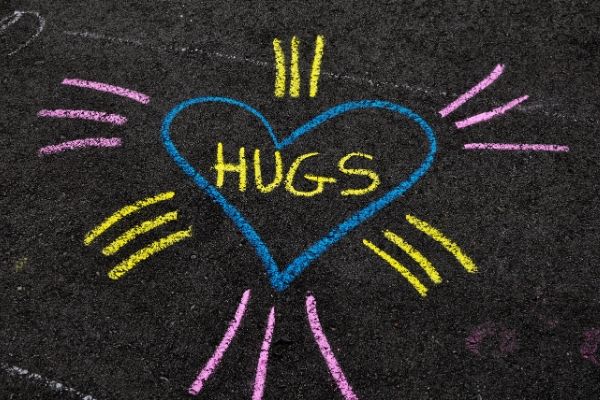 What a sweet surprise for the kids to find words of encouragement before their first day of school!
Write with sidewalk chalk on the driveway, with dry erase marker on their bathroom mirror, or just leave little post-it notes around the house.
This is an especially memorable tradition if your child's love language is words of affirmation!
Here are some simple ideas you can write anywhere to give your kids a little pep talk for the first day!
I love you!
Have a great first day!
You make me smile!
Relax and have fun today!
Just try your best!
Happy first day!
You'll do great!
I'm excited to see what you do!
I believe in you!
I'm proud of you!
You're so brave!
You can do anything you put your mind to!
And if they're too little to read, draw sweet pictures for them and tell them these things.
Related Post: 14 Free Encouraging Notes Kids Will Adore
3. SOMETHING TO KEEP WITH THEM
The first day of school can be scary for kids, but we can help with those fears!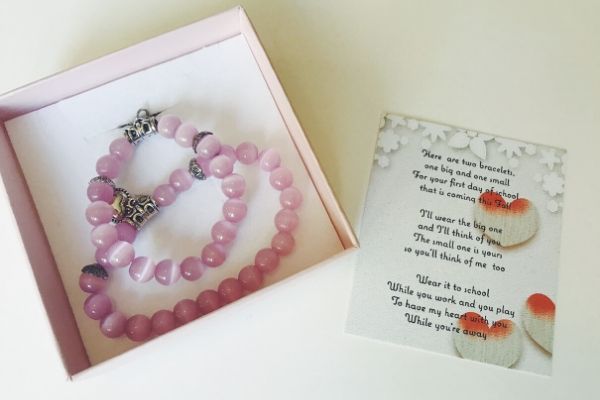 For girls, mommy and me bracelets help them feel as though mom is close. We tried them out at our house last year, and they were a HUGE hit.
For boys, a "special" rock from you can be put in their pocket for the first day for an extra measure of comfort.
Boys aren't as expressive so, with my son, we also have a special handshake squeeze that we made years ago. Whenever we want to say "I love you" or give comfort, we do the squeeze. I even tried to teach it to my daughter once, and he got pretty upset. So, it's just between us!
4. BACK TO SCHOOL PICTURES WITH A SIGN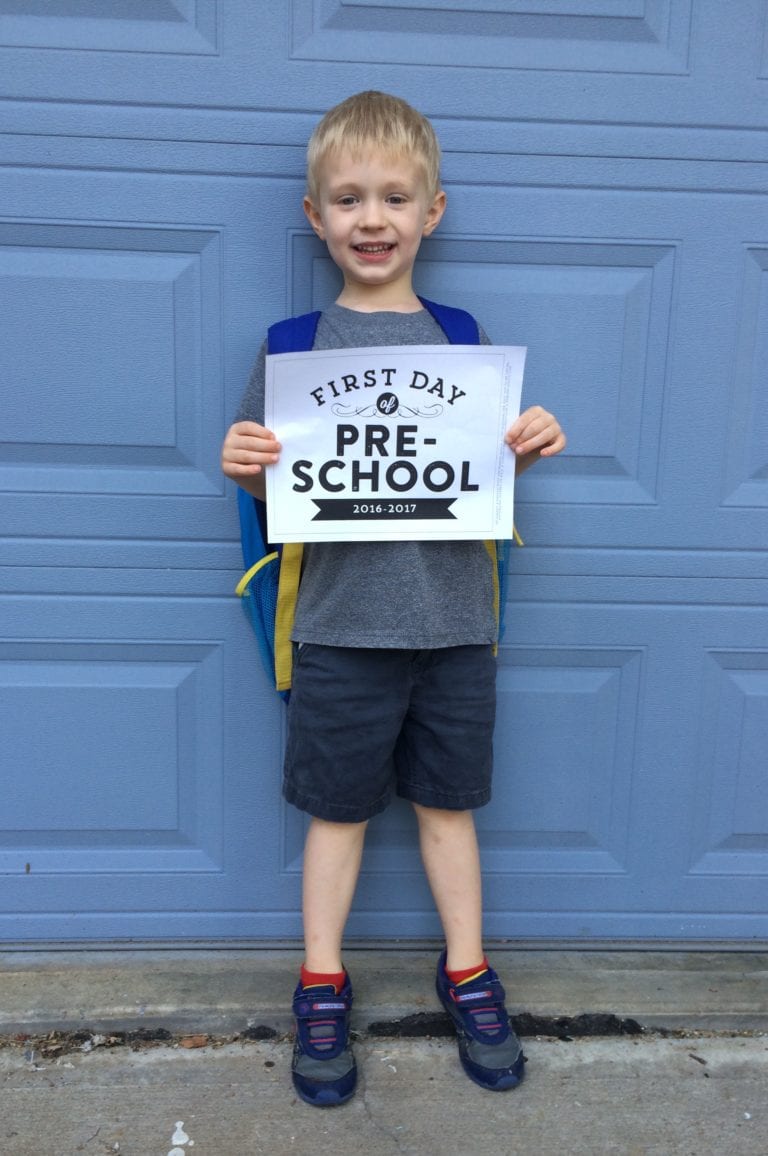 Of course, fun back to school traditions have to include photos! Pinterest has so many adorable signs to use for first-day pictures!
For the last several years, we've used THESE (in the picture). I love that they are cute but simple and easy to print out every year.
5. CLOSE SUMMER OUT WITH A BANG
What do you have left on the summer bucket list? Do something special on the last day of summer!
We usually close out summer with a family water gunfight. It's one of their favorite activities because we all participate, and of course, they get wet!
6. DO A SPECIAL MEAL OR SNACK AFTER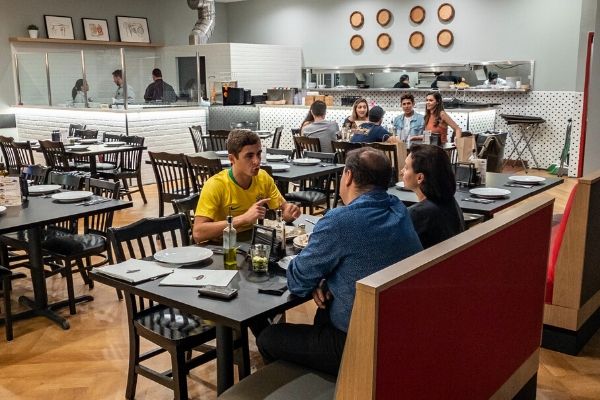 After that first day, get some dedicated family time in during the afternoon or evening. Discuss how the kids' day went, what goals they have for the year, and what they liked or didn't.
One of our back to school family traditions is to have dinner out that first night. It's a fun treat to go out to eat, and the kids have fun telling us about their day.
Plus, if you repeatedly go to the same place, it's something else they can get excited about when thinking about back to school.
7. READ A BACK TO SCHOOL BOOK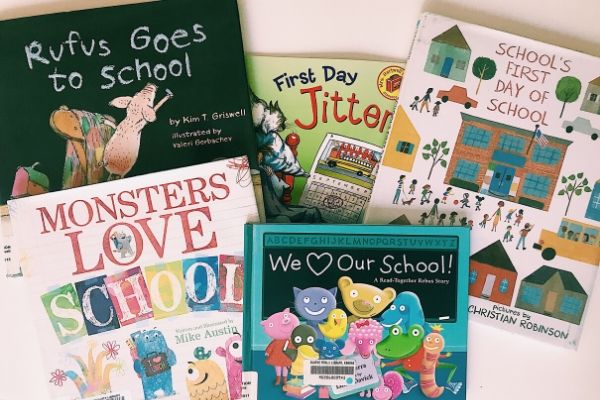 Next, books are a fantastic way to get kids excited about the start of school! These books help with the uncertainty kids feel and ease them into the school transition with teachers and friends.
We usually check them out at the library, but this year we bought a few as well!
Monsters Love School
Who doesn't love reading about fun monsters? It's one of our favorite books for that reason alone! We also love that this one is so colorful.
We Love Our School
This cute story features words and pictures, so it's easy for adults and kids to read together!
School's First Day of School
This book is different because it's from the perspective of the school instead of a child. It's all about how it gets ready for students.
First Day Jitters
This is a fantastic book for if your child is nervous about the first day! It helps remind us that everyone gets nervous!
Rufus Goes To School
This sweet story features a pig that REALLY wants to go to school! Will he be able to make his big dream come true?
8. MAKE LUNCH SPECIAL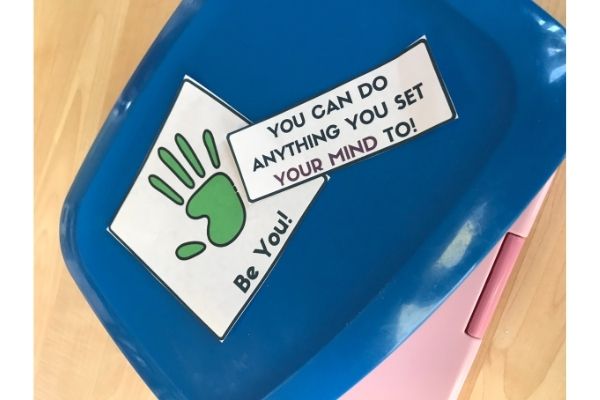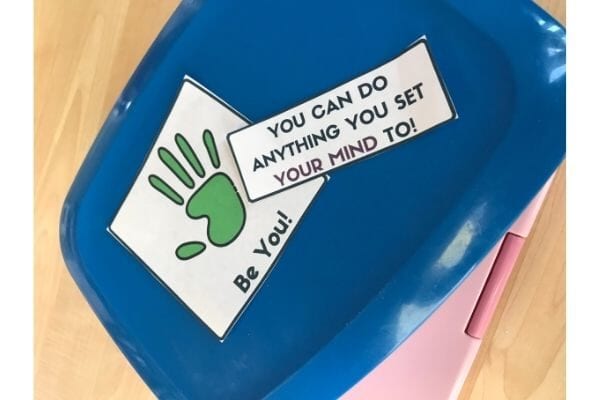 Include a special treat in the first school lunch or slip in an "I love you" note to let them know you're thinking about them.
Give them "as is" or add a little of your own writing to make them extra special!
9. ENJOY QUIET WITH ANOTHER PARENT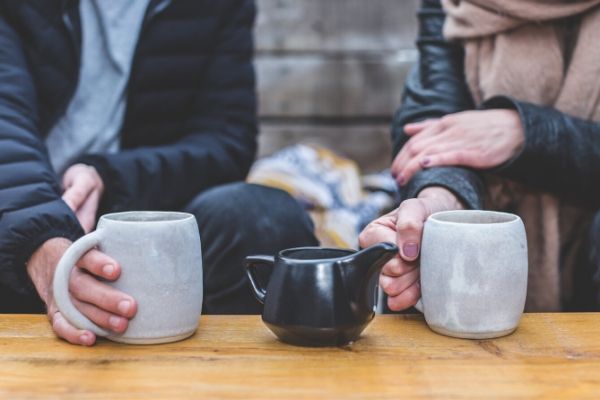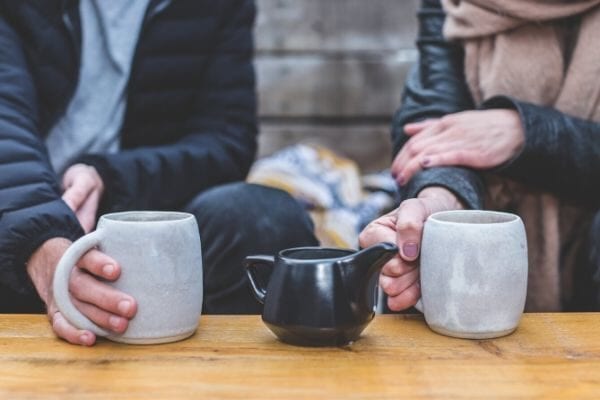 This one is for the adults! 🙂
After the kids are in school, get together with some friends or your spouse and celebrate that school is back in session!
Enjoy a peaceful cup of coffee together and reminisce about change and growth.
10. GET A GIANT T-SHIRT
This cute tradition starts when they're young!
Buy an adult t-shirt and get their class year put on the front. Each year have your child wear it for school pictures and watch how he or she grows into it! This one could make you cry!
11. CREATE A BACK TO SCHOOL BOX OR PAGE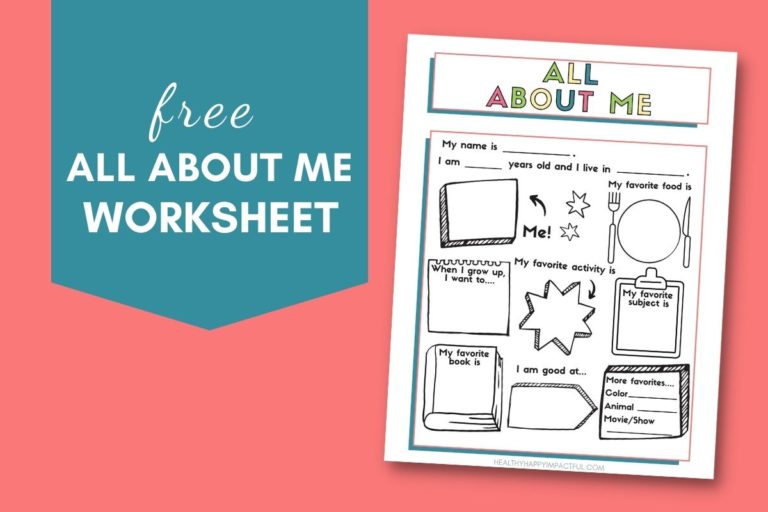 Finally, make a sweet box with an all about me worksheet (pic above) or interview of the child and add some favorite summer artwork or activities that they love. Then, bury it in a special spot and dig it up next summer (or when they're 18).
Alternatively, just keep the box around and add a little to it every year.
This is a delightful way to see how they develop and their tastes change throughout the years! It's also fun for the kids to be aware of their growth.
What are your favorite fun back to school traditions?
And, how do you celebrate back to school? Share in the comments below!
Need some GOOD back to school organization? Grab the calendar below!
And if you're looking forward to fall, don't miss these free printable fall bucket lists!
OTHER FAMILY POSTS YOU MAY ENJOY…
11 First Day of School Traditions Your Kids Will Love