12 Easy & Delicious Freezer Meals For Busy Weeknights (2023)
What are some easy and delicious freezer meal ideas?
Time is a resource we are short on during the week. Between work and kids, we need meals that are easy, flavorful, and healthy.
With a little prep work up front, you can have a freezer full of meals the entire family will enjoy. And that you can share with others!
Freezer meals are made in advance and then placed in the freezer to be used at a later time. These can be made in bulk or a recipe can be doubled and then frozen for later.
Try these easy freezer meals and start getting excited about what's for dinner again!
*And keep reading for expert tips on how to stock your freezer with tasty meals.
Dump and Go Crockpot Freezer Meals
First, these recipes are some of my favorite freezer meals because they are ready to be dumped right into your crockpot to cook all day. They will be ready by the time your family is hungry for dinner.
#1 Go-To For An Easy Dinner
1. Easy Taco Soup Recipe
This is my favorite recipe for a quick Taco Tuesday dinner! Brown the ground beef or ground turkey and dump the rest of the ingredients right into your freezer bag and freeze.
Place it in the crockpot on low for several hours (depending on how frozen it is) and you will come home to a delicious-smelling house. Dinner is served!
*Use this taco seasoning to skip the packets from the store.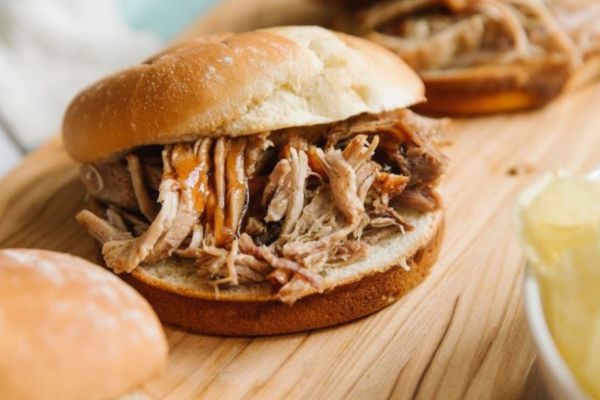 Great For Picky Eaters!
2. Slow Cooker Pulled Pork Sliders
In just 5 minutes, you can prep this mouthwatering freezer meal. Juicy pork covered in BBQ sauce makes a crowd-pleasing meal.
To make it a freezer meal, place the uncooked pork roast in a gallon-sized freezer bag. Add the sauce mixture to the pork. Place a sealed quart-size bag of BBQ sauce in the large freezer bag. Freeze!
When you are ready to eat, cook on low for 8-10 hours in the crockpot and shred!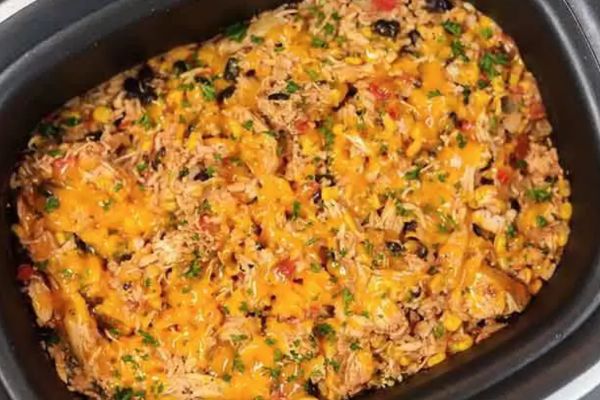 A Filling & Delicious Favorite
3. Crockpot Southwest Chicken and Rice
This is another dump-and-go crockpot recipe that is a hit every time.
Place uncooked chicken and ingredients in a freezer bag and freeze. When you are ready to eat, dump it in the crockpot on low for 6-8 hours. Shred the chicken and add 2 cups of brown or white rice before serving.
This meal is easy to make with very little prep time!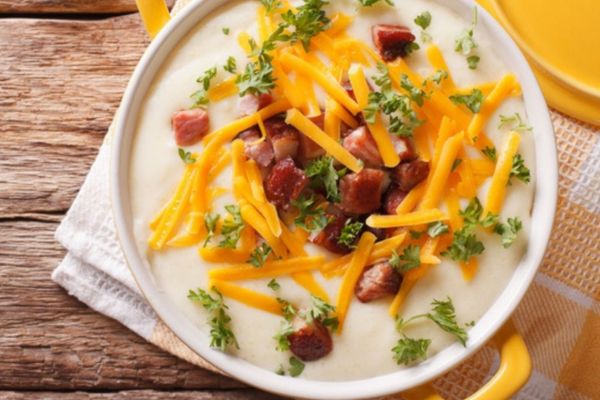 Great Meatless Option
4. Loaded Potato Soup
This super easy and flavorful soup can be made meatless or with cubed ham or bacon. There is no cooking prep required and it can be done in the instant pot or crockpot.
Related: Best Instant Pot Dump & Go Recipes
Beef Meals To Prep & Freeze
Next, these yummy freezer meals have beef as the protein and are loaded with flavor.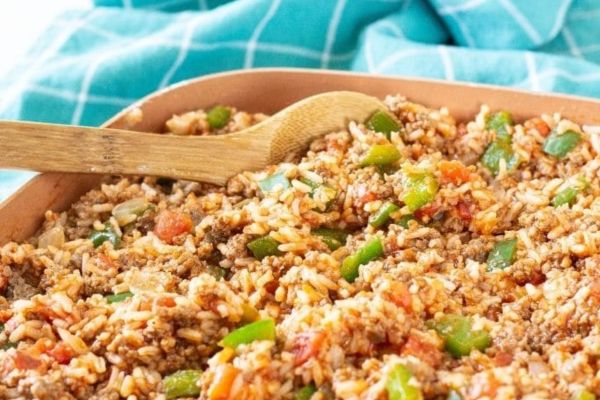 All-In-One-Gluten Free Meal
5. Stuffed Pepper Casserole
This gluten-free stuffed pepper casserole is a perfect one-dish dinner. Use ground beef or ground turkey, prep, and freeze! Pull out, bake, and enjoy.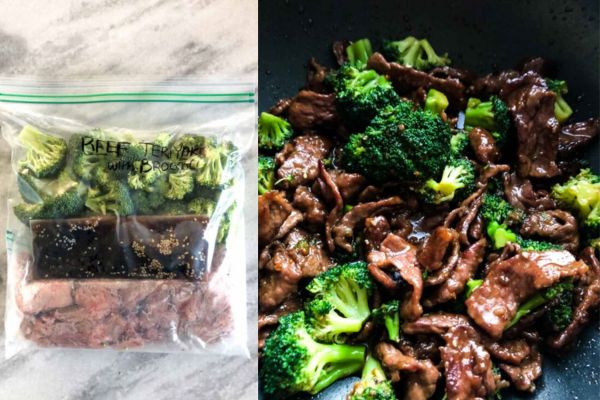 Better Than Takeout!
6. Beef Teriyaki with Broccoli
This is the perfect meal for a day when you are craving takeout. The best part is that it's all ready and put together for you. All you need to do is thaw and it cooks up quickly.
Add rice in for the perfect take on takeout!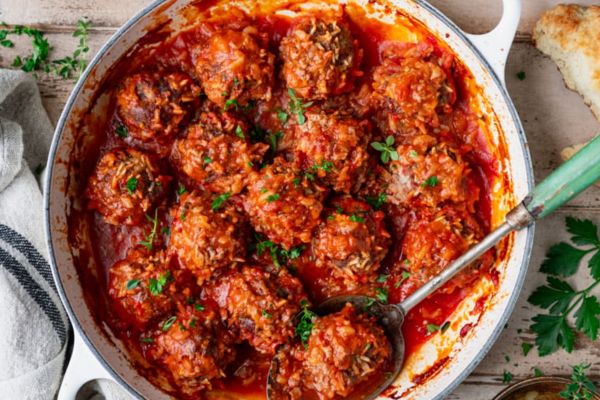 Serve with Veggies and Rice
7. Porcupine Meatballs
Classic meatballs with rice baked inside are flavorful and great to pull out of the freezer. You will want to double this recipe before you freeze!
This is a dinnertime favorite in our house!
Family Favorites: Easy & Delicious Freezer Meals
Great for kids and parents, you will want to fill your freezer with these yummy options.
These meals make great gifts for new parents or for other families that you want to provide a meal.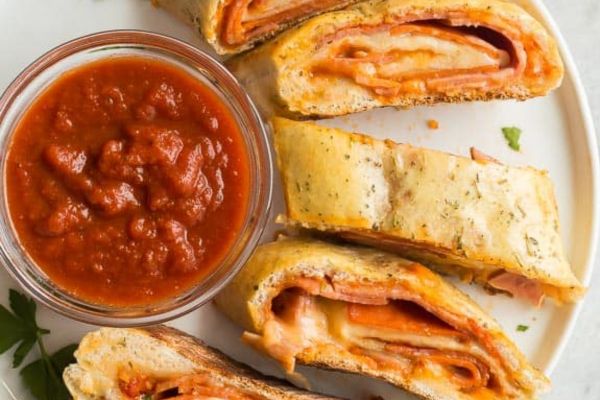 Family Movie Night Meal
8. Stromboli
You can fill this stromboli with exactly the ingredients your family loves. It's a perfect recipe to make ahead and a great dinner to give to new parents who could use a night off from cooking.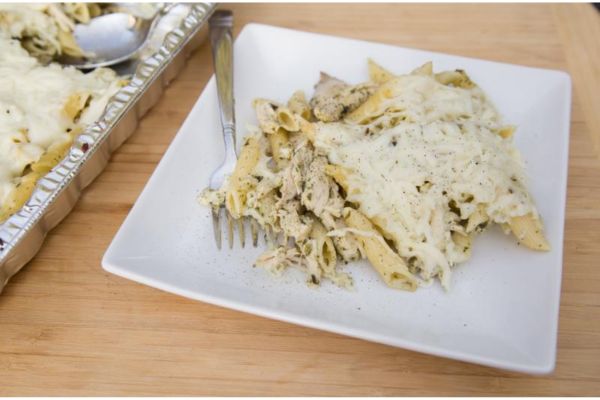 Freeze-Easy Meal
9. Chicken Pesto Pasta Bake
This easy dish just needs to be thawed overnight and baked in the oven. Serve with a salad or vegetables.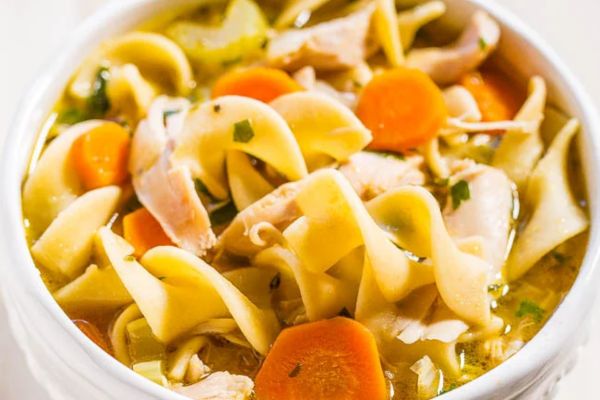 Family Friendly
10. Chicken Noodle Soup
This is our family's all-time favorite chicken noodle soup. It's great for a chilly day or when you have a family member under the weather.
Using rotisserie chicken adds flavor and saves time for an even easier meal.
*Note: You can freeze this after cooking OR freeze the chicken and chopped veggies. Then thaw and cook when ready to eat. I love to keep this soup on hand for when we need it.
*If you want to freeze fully cooked pasta, be sure to cook it al dente, otherwise it can get soggy and limp when thawed.
Easy Chicken Freezer Meals
Add these chicken freezer meals to your family dinner rotation!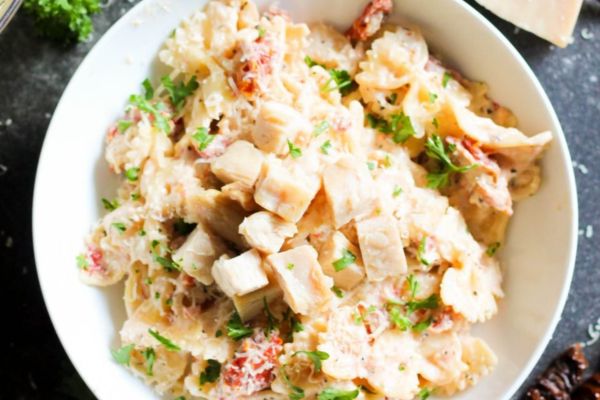 20-Minute Freezer Meal
11. Tuscan Chicken Pasta
This meal takes 20 minutes to put together and makes a perfect freezer meal for the pasta lover. It features cheesy sauce, sun-dried tomatoes, and chicken.
This is another great meal to share with friends!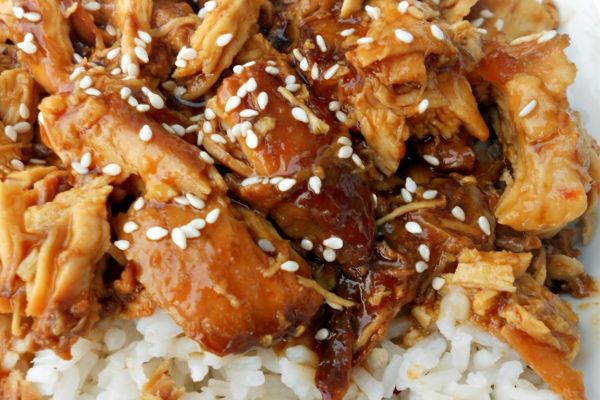 Sweet and Savory Slower Cooker Recipe
12. Honey Sesame Chicken
Thaw and cook in the crock pot. Serve with rice and enjoy!
This makes a simple and healthy weeknight meal served with veggies and rice.
What Are The Benefits of Making Freezer Meals?
Are you wondering why you would want to freeze meals? Here are some of the benefits to preparing food ahead of time.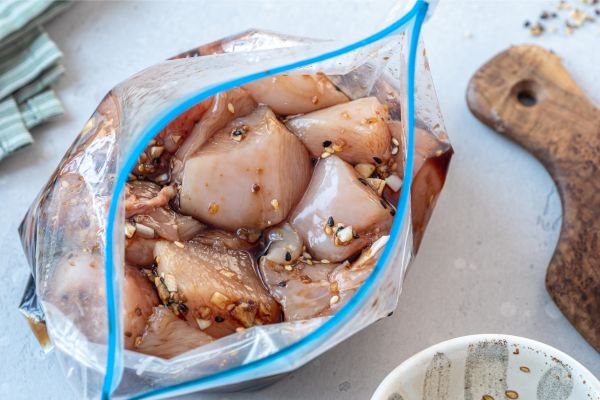 Saves Money
When you have freezer meals ready and on hand, you can skip eating out.
If you know you will be making several meals, shop in bulk when possible.
Cuts Down On Time In The Kitchen
When cooking for your family, double or triple the recipe you are prepping. Then, freeze the extra portions to pull out pre-made meals that only require heating up.
Plus, there are less dishes to clean up because the meal prep has already been done.
Reduces Dinner Time Stress
Knowing you have a freezer stocked with meals reduces meal-planning stress on busy weeks. Your family will be excited to eat the delicious and home-cooked meals you have ready.
You Control The Ingredients
When you make homemade meals, you are able to control the ingredients you use to make the dishes healthier. You can also choose the ingredients your family prefers or needs based on diet.
Check out these freezer meal posts for more!
Expert Tips For Making Freezer Meals
Use these tips to make freezer meal prep quick, effective, and something to look forward to.
Cook In Bulk Once A Month
Pick an afternoon once a month to prep a bunch of meals at one time. Gather your ingredients and fill your freezer with easy meals.
While this takes work, you will be relieved to have many meals (and less dishes) ready for busy weeknights.
Cook Once, Eat Twice
When cooking a meal, double or triple the recipe. Then freeze the extra portion and heat when you need a pre-cooked meal.
Make Freezer Meals with Friends or Family
I meet regularly with my sisters-in-in law to exchange freezer meals. We each prep 3 freezer meal recipes. Then we meet and trade meals. I come home with at least 9 freezer meals that are ready to go for the month.
Related: How to Host a Freezer Meal Party
More Freezer Meal Tips
Using resealable gallon-sized plastic bags helps your freezer meals last longer. You avoid freezer burn as you can squeeze out almost all of the air from the bag.
Label your bags with the freezer meal name and date before you fill them.
Freeze your meals flat to take up the least amount of space in the freezer.
Most food takes 24-48 hours to thaw in the fridge, so plan ahead before use.
If you are cooking your meal frozen, plan to add more cook time to make sure it is cooked well and warmed through.
For a quick thaw of sauce packets, place them under warm water until you can break the packets up.
Related Post: 21 Quick and Healthy Weeknight Meals
To Consider With Easy Freezer Meal Recipes
Pick a handful of these meals and start prepping!
What's your favorite? And do you have other easy recipes you've tried and loved? Share them in the comments!
More Great Healthy Dinner Ideas
Easy Freezer Meals