15 Healthy Instant Pot Dump and Go Recipes For Weeknights
What are dump and go instant pot recipes?
These meals are exactly what they sound like! Aside from chopping a few vegetables, you dump everything you need straight into the instant pot to cook. The concept is a lifesaver to moms everywhere!
It's the easiest, simplest dinner solution. And it's a game changer.
Note: A few recipes have a quick saute option. This step can add flavor, but you can also skip it to make it a true "dump and go" instant pot recipe.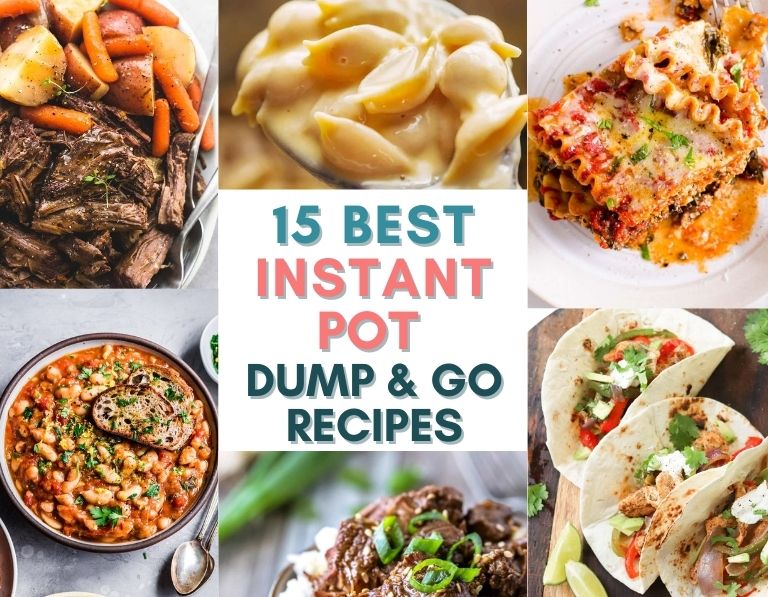 Dump and Go Instant Pot Soups & Stews
First, in my home I've gone to making almost all of our soups in the instant pot.
You can not beat the efficiency and flavor. It's as though the soup has been simmering for hours, even though it has only been a few minutes!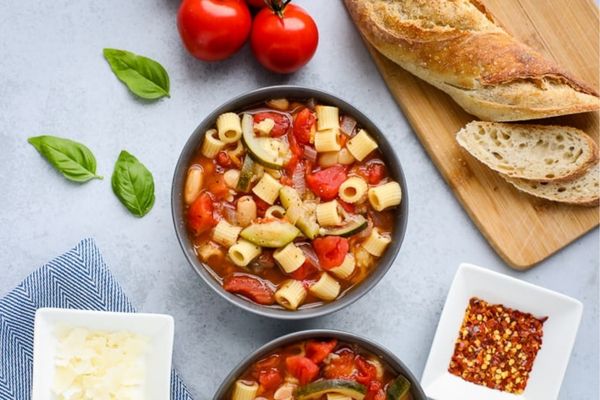 Great for a quick lunch or dinner
Instant Pot Minestrone Soup
This instant pot minestrone is the perfect healthy meal. Packed with veggies and flavor, it's perfect any day of the week.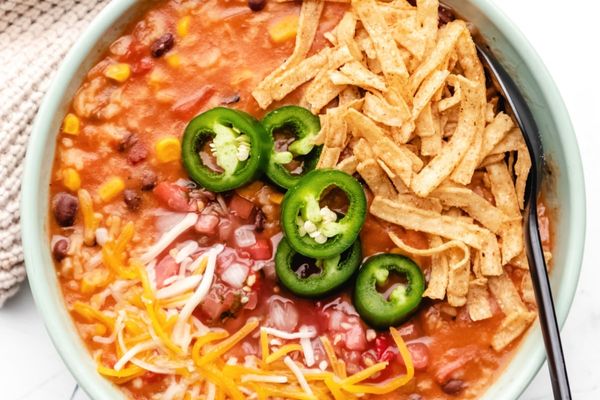 Great for meatless Monday
Instant Pot Vegetarian Tortilla Soup
Instant Pot vegetarian tortilla soup takes a few pantry staple ingredients and turns them into a hearty vegetarian meal. This recipe takes just minutes of prep and makes a tasty lunch or dinner.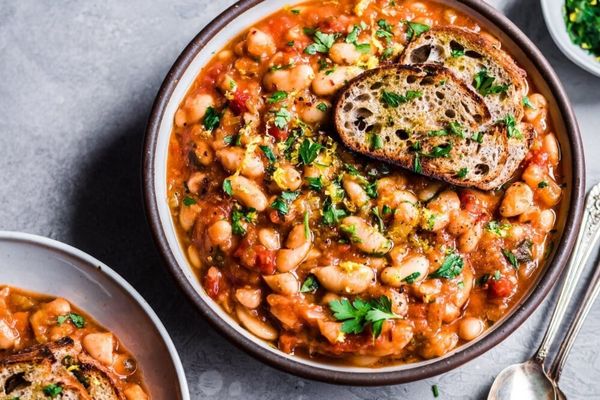 Hearty plant based soup
Vegan Instant Pot White Bean Stew
A dump-and-go Instant Pot recipe that couldn't be simpler! This white bean stew is healthy, vegan, gluten-free, nut-free, soy-free and has no added oil. And it comes together with zero hands-on cooking!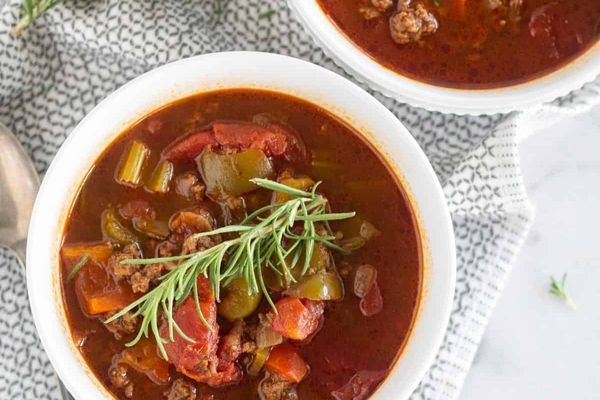 Extremely Versatile
Keto Hamburger Soup
This keto hamburger soup is easy, full of your favorite veggies, and a crowd favorite! It can be made in the Instant Pot or on the stovetop and is a delicious, comforting dinner to serve when the weather turns cold.
Use pre-cut or frozen cut vegetables to make these meals even faster!
Instant Pot Dump and Start Chicken Recipes
Chicken goes with everything friends!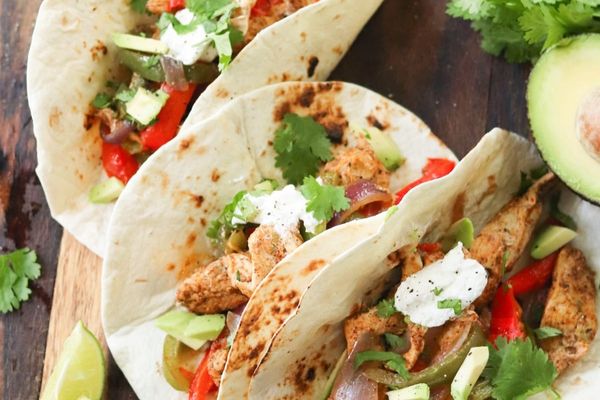 Taco night made easy
Easy Instant Pot Chicken Fajitas
Dinner has never been easier! This Instant Pot Chicken Fajita recipe comes together in just 20 minutes, with tender, and lightly spicy chicken breasts, bell peppers, and onions. It's a simple and delicious meal that'll wow your family!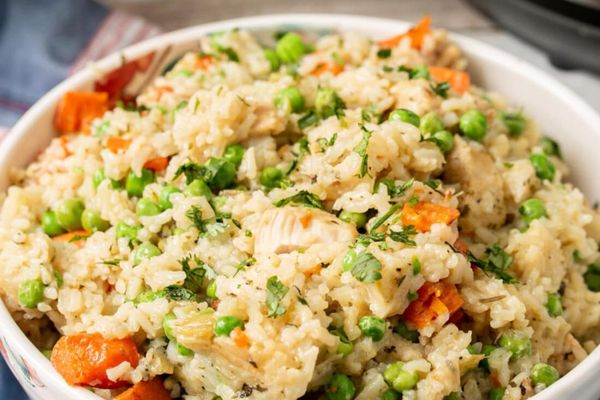 Easy with frozen veggies
Instant Pot Chicken and Rice
This instant pot chicken and rice is an awesome one-pot meal for busy weeknights. It's as easy as toss, saute, and cook.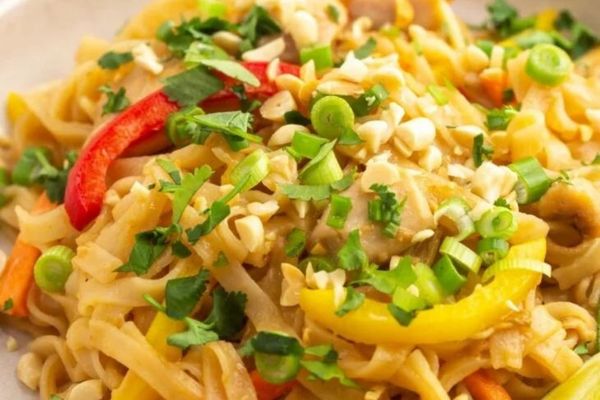 Better than take out
Instant Pot Chicken Pad Thai
This Thai flavor-inspired, dump and start Instant Pot Chicken Pad Thai is so easy to make and kid-friendly too! It's made with juicy chicken, fresh vegetables, and noodles in a homemade creamy peanut sauce. It is the perfect all-in-one summer meal.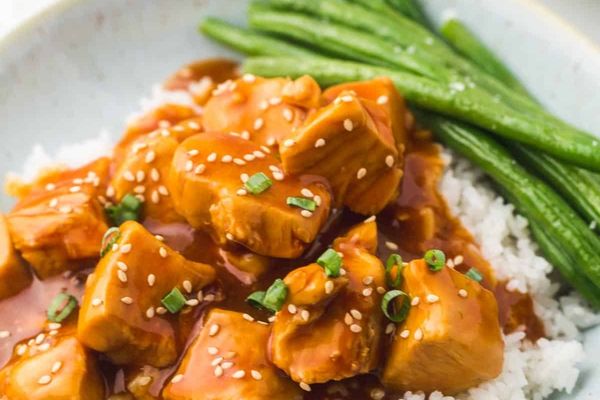 Ready in less than 20 minutes
Best Instant Pot Honey Garlic Chicken Recipe
This Instant Pot Honey Garlic Chicken is a super easy dinner idea. It's juicy, tender, and sweet and savory at the same time. It is a flavorful and delicious dump and start recipe that is suitable for beginners.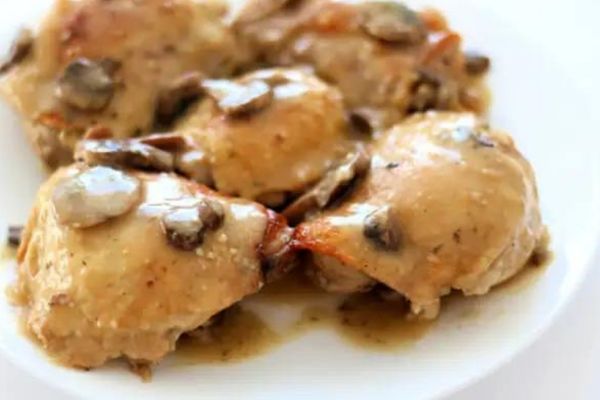 You can cook it with rice too!
Instant Pot Dijon Mustard Chicken
You will love these tender bone in thighs covered in mushrooms and sauce. It is quick and easy, but also bursting with flavor.
One Pot Pasta Dinners For the Pressure Cooker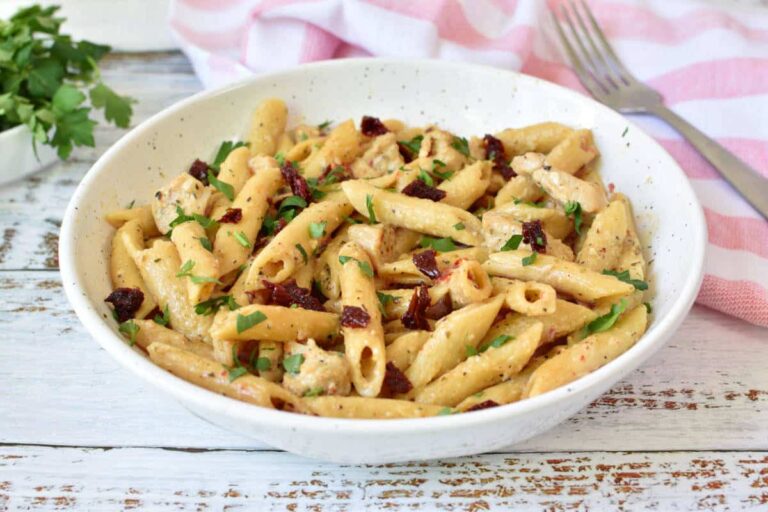 Quick for weeknights
Instant Pot Chicken Pasta
This Instant Pot chicken pasta is a dump and go recipe that will for sure enter your weekly dinner rotation. It's easy, delicious, and ready in just 25 minutes.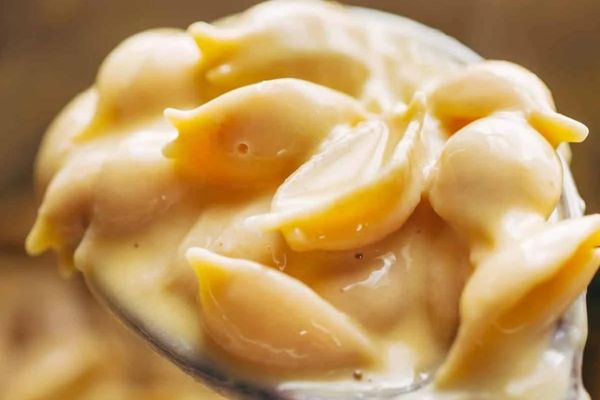 Kids love it!
Instant Pot Mac and Cheese
Move over Kraft. Your family won't be able to get enough of this delicious, creamy mac and cheese. It's a simple, gold medal dish for when you need a bit of comfort food. And you can add veggies and protein to make it a complete meal.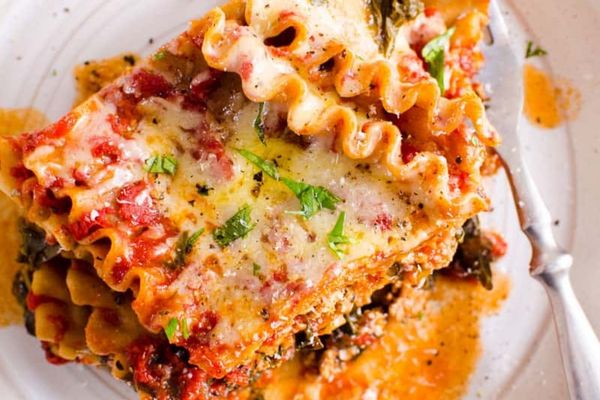 Easy alternative to a complex dish
Instant Pot Lasagna
This Easy Instant Pot Lasagna Recipe is made without a springform pan in 30 minutes! It is possible to add uncooked pasta, meat, and sauce to your pressure cooker and enjoy saucy, cheesy lazy lasagna.
*Note: this recipe does require you brown the meat first, so it isn't completely a dump and go instant pot recipe. However, it's the easiest lasagna I've EVER seen, so I had to include it!
Instant Pot Dump and Go Beef Recipes
The instant pot is the best tool for turning your cheaper cuts of beef into juicy, tender deliciousness.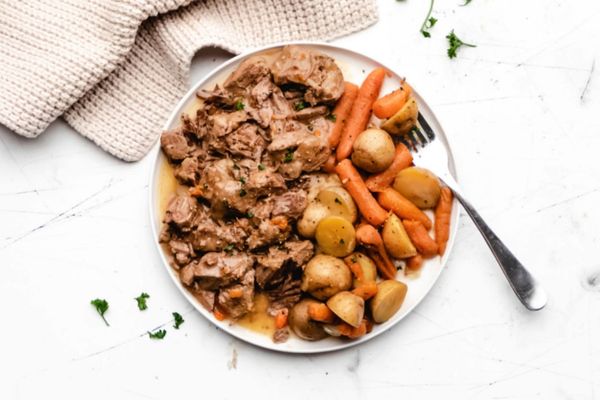 Family Friendly
Ranch Beef Tips With Carrots and Potatoes
This Instant Pot Ranch Beef Tips with Carrots and Potatoes recipe makes a complete, one-pot meal. The tasty recipe makes tender pieces of beef and tasty potatoes and carrots.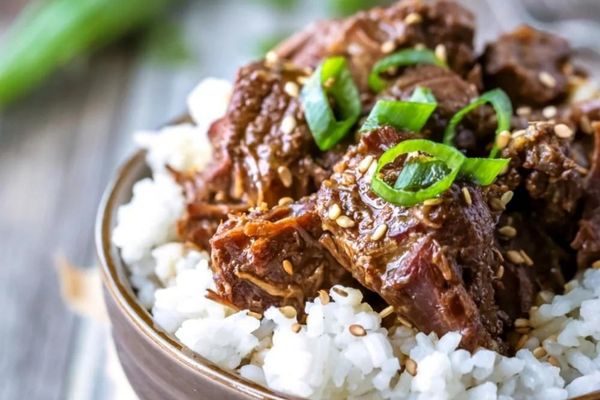 Great with rice and broccoli
Instant Pot Korean Beef
This instant pot beef dish is an easy hands-off dinner with a fun Korean twist. It's also packed with flavor and makes a great amount of sauce to spoon on the rice.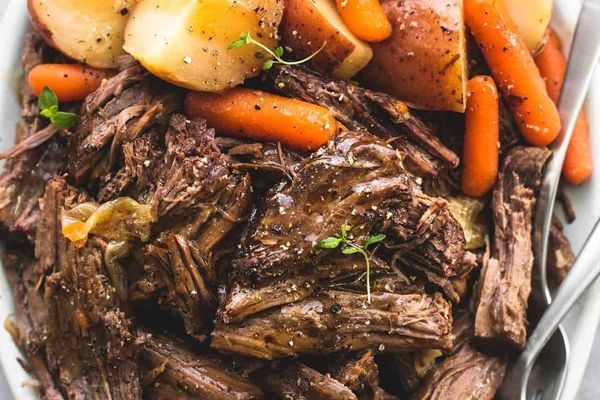 One pot dinner
Instant Pot Pot Roast And Potatoes
This tender pot roast and potatoes with gravy makes the perfect family-friendly dinner. It's an easy one pot dinner recipe that will please even your pickiest eaters!
To Consider With Dump and Start Instant Pot Recipes
I hope you got some great ideas for your next weeknight meal from this list of dump and go instant pot meals!
What's your favorite? And do you have other recipes you've tried and loved? Share them in the comments!
More Great Healthy Dinner Ideas