All About Me Worksheet Free Printable
In this All About Me Worksheet printable, you'll find a spot for a picture/drawing, sharing about favorites, strengths, and even what the child wants to do when he or she grows up.
I created this free printable because it works well at several different times of the year. Try it for:
It's also fun to do it yearly and keep it in a binder to document how kids grow and develop. Then, just pull it out when they are older. You'll quickly see what they loved at every age!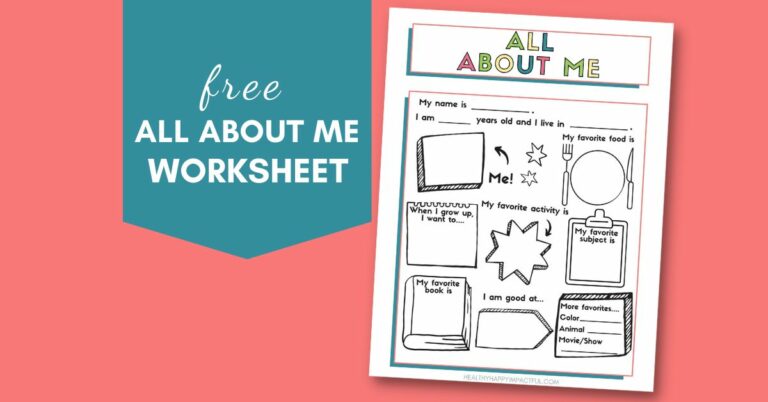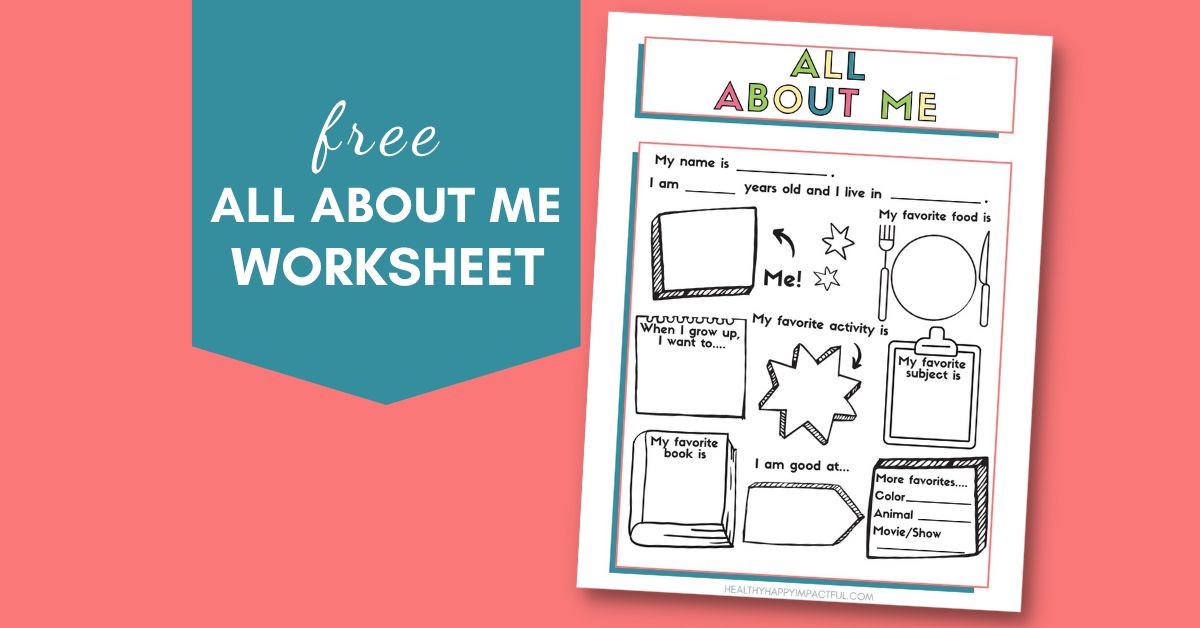 How to Use the All About Me Worksheet
It's super easy! Just fill it out! 🙂 To modify it for different levels, try these tips:
For Young Kids
If your child is in preschool or early elementary, you can write the answers for them or let them draw their answers instead.
For Older Kids
For Elementary School students that are more advanced, have kids write a paragraph about themselves after finishing the worksheet.
In this way, the worksheet serves as the perfect outline to a short paper or presentation.
Download the Free All About Me Worksheet PDF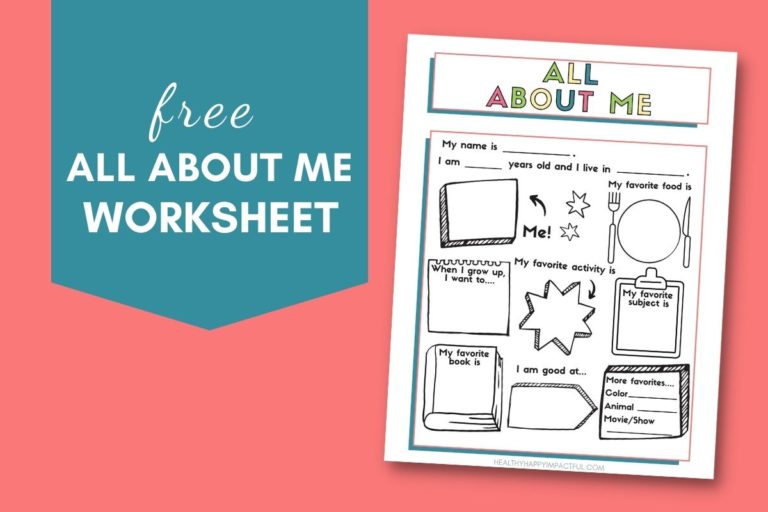 Print it now!
More Awesome FREE Printables for Kids
The free All About Me Worksheet printable is just the tip of the iceberg for cool printables around the site.
The Birthday Interview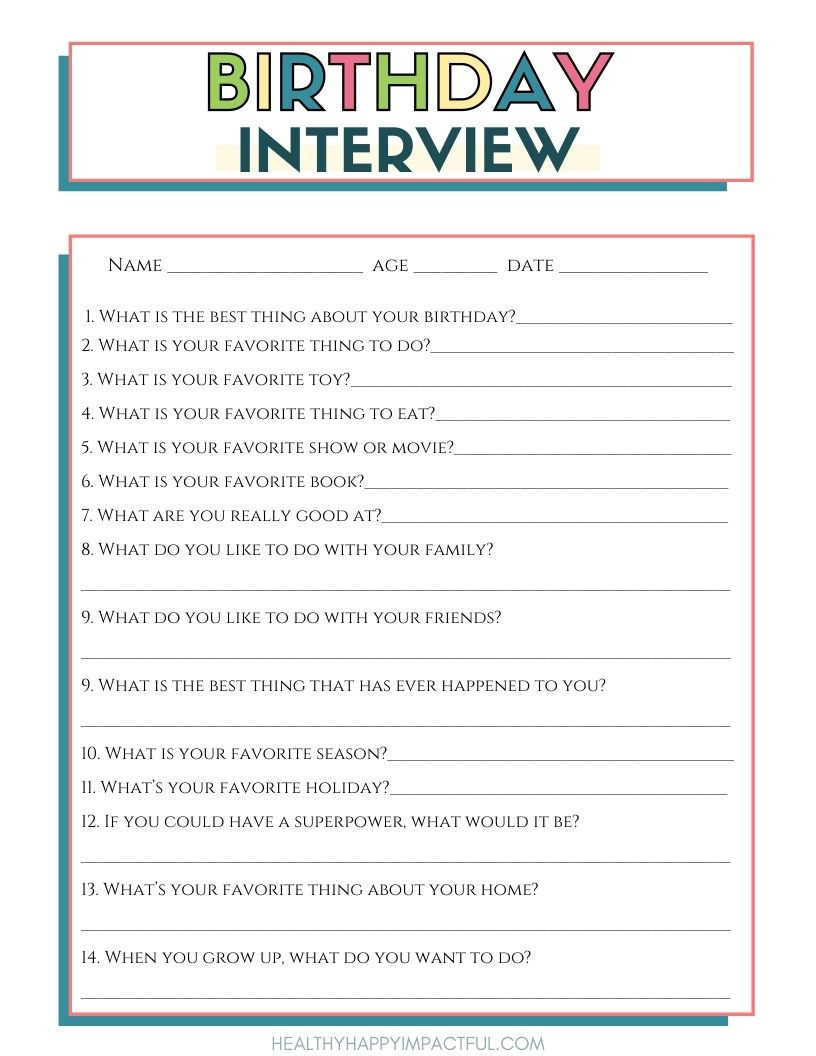 Get more in-depth thoughts from your kids with this fun birthday interview! This post also includes over 80 questions, so you could do a video interview or use them for conversation too!
Related Post: How to Make a Birthday Special (Without a BIG party)
Thank You For Being a Great Teacher
We use this teacher thank you printable at Christmas and the end of the year to make sure our teachers know how much we love them. You'll find a few fun gift ideas on the post too!
Find more teacher gift ideas HERE >>
The Free Chore Chart for Kids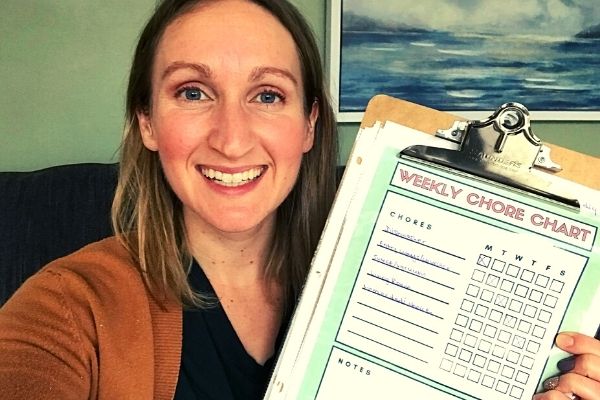 Need to get the kids more involved around the house? Print out this chore chart template pdf and start working as a team.
Related Post: The Free Daily Schedule Printable for Kids
For more cool stuff, find a list of all free printables HERE, and be sure to sign up below for full access to over 50 high-quality freebies.
Need a Challenge?
Finally, if you have an older child, and are looking for harder questions, try these deep questions that make you think!


The Easy Worksheet All About Me pdf