3 Healthy Green Smoothies That Actually FILL You Up
Easy Summer Smoothie Recipes for Healthy Living
In the morning, we all need go-to nutrition that makes doing the right thing easy. (So that we do it more often!)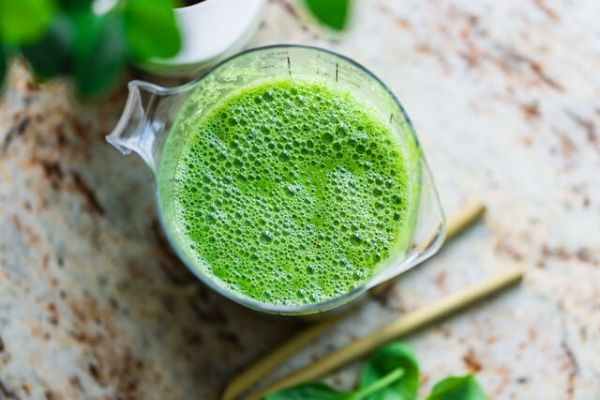 Plus, us moms, we already make a thousand decisions a day. So, It's a relief to find that these filling AND healthy green smoothies are easier than you think.
This post contains affiliate links at no cost to you. However, I only mention products I love. See my disclaimer for more.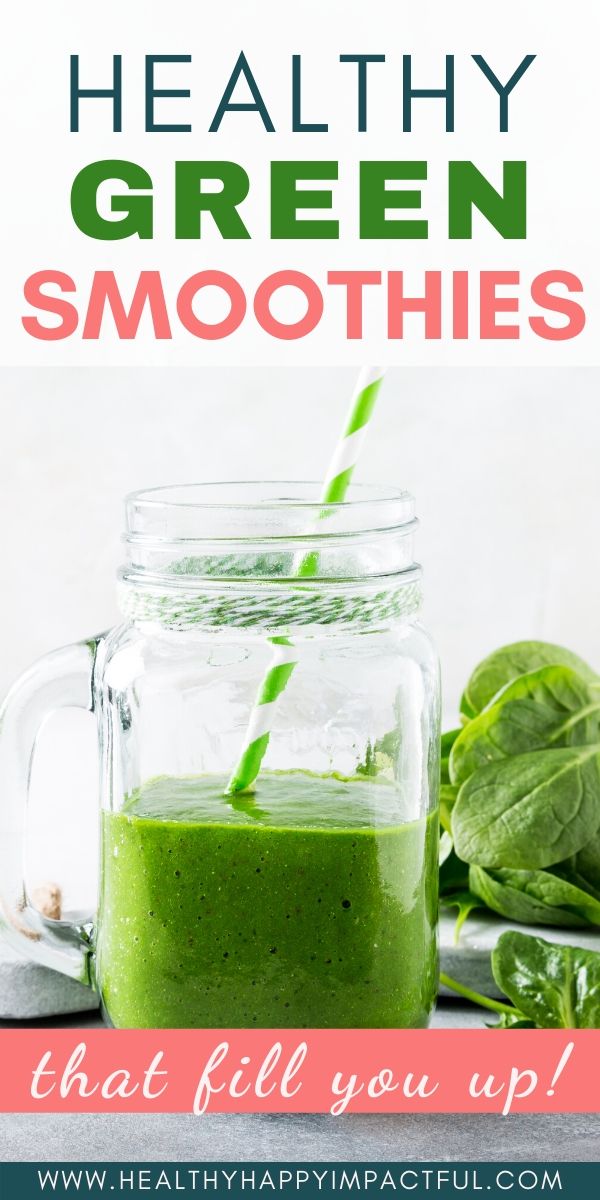 For years, I've been on the hunt for a healthy breakfast I don't have to think about. And one I can eat most days of the week.
I tried eggs. Blah after a few days.
Oatmeal. Well, I was pouring in the chocolate chips after a while. So, that's not going to work.
And so the search continued…
The Book That Changed My Breakfasts
Until I came across a book.
Body Love is one nutrition expert's unique take on healthy eating. It's about filling up the right way – with protein, fiber, healthy fat, and greens. These ingredients leave you FULL (without the sugar rush), so you're less tempted to eat junk after.
Her go-to: smoothies
Truthfully, I never cared for smoothies before, but I needed to lose a little baby weight and I decided to go all in.
I did 21 days straight of most of the smoothies in her books. What I found? I liked that it was a super healthy way to start every day automatically on the right food. And shockingly, they tasted great.
Additionally, the BEST part of her smoothies is that it's more of a formula than a die-hard recipe. so, it's easy to experiment with your own tastes and preferences. This gives the built-in variety we all crave as well.
*Click HERE for more incredible cookbooks!
My Favorite Smoothie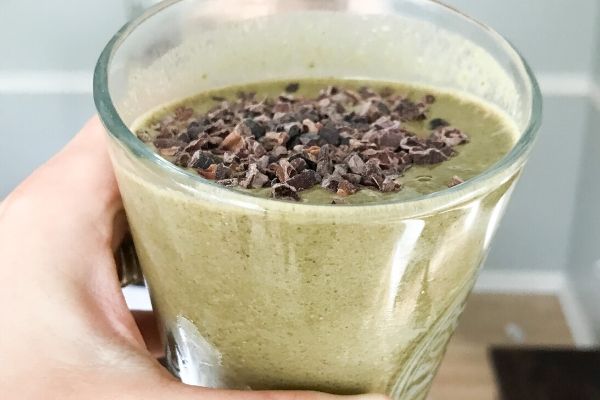 Now, after six months of experimenting, this is my current DELICIOUS go-to:
1 cup almond milk or water
2 scoops chocolate protein (protein)
1 tbsp chia seeds (fiber)
1-2 tbsp peanut butter (healthy fat)
Handful of spinach or kale (greens)
1/4 cup of cherries
A few ice cubes
1 tsp-1tbsp cacao nibs on top for garnish (adds something crunchy to chew on)
(Smoothie modified from Body Love)
Simply blend it all together and add the cacao nibs on top! Hemp hearts also work well for crunch.
Mix & Match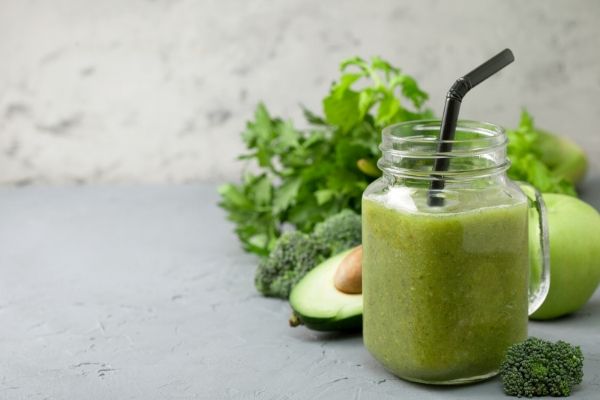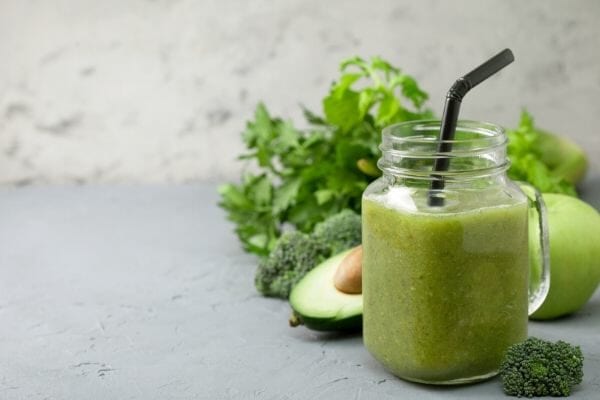 Not into my smoothie? Make your own!
Experiment with different ingredients to come up with your perfect summer smoothie.
All smoothies should start with liquid and greens, the rest is up to you (see below)! Just make sure you have the basics: protein + fiber + healthy fat + greens (per Body Love).
Protein Options I LOVE
I used to be a skeptic of protein powders because some have a LOT of additional additives. But you CAN find powders that use clean ingredients!
Also, the impact these green smoothies have made on my health is largely due to the protein. It is essential to a smoothie that actually keeps you full.
I enjoy all of these protein powders, I just choose them for different reasons!
Fiber Options
Healthy Fats
peanut butter
almond butter
avocado
MCT oil
Fruits
1/2 banana
1/4 cup strawberries
1/4 cup blueberries
1/4 cup cherries
1/4-1/2 of an apple
Any fruit you can possibly think of works here!
Toppings/Add-ins (optional)
Cacao nibs
Hemp seeds
Adaptogens
*Want to make them colder and up the nutritional anty? Add frozen cauliflower to your smoothie too!
3 Summer Smoothies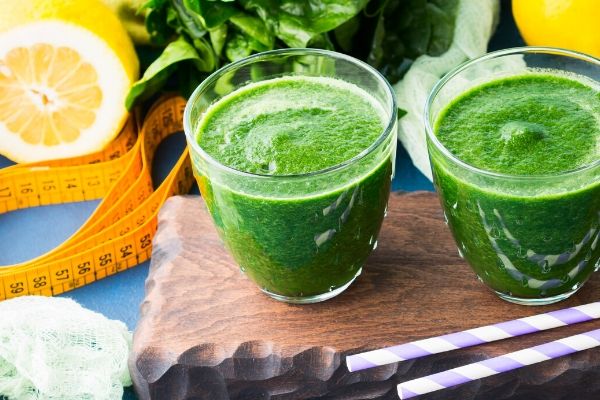 Now, using the formula and options above, here are three delicious & healthy green smoothies that are perfect for summer!
Peaches & Cream
1 cup almond or coconut milk
vanilla protein powder
1/4 cup avocado
chia seeds
1/2 peach
handful spinach
few ice cubes
hemp seeds for garnish (optional)
Strawberry Delight
1 cup of almond milk
chocolate protein powder
peanut butter
flax seeds
1/4 cup frozen strawberries
handful spinach
cacao nibs for garnish (optional)
Mango Madness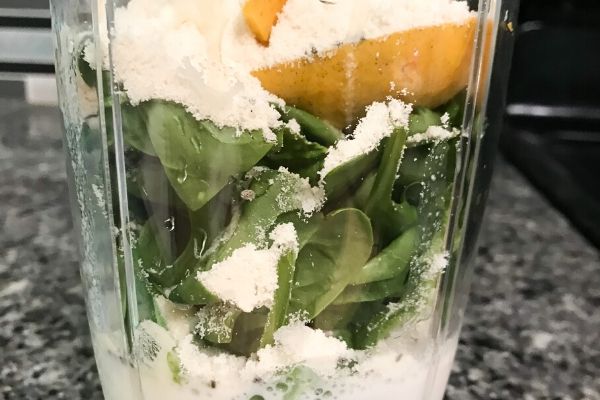 1 cup of almond milk
vanilla or non-flavored collagen
1 tbsp MCT oil
chia seeds
handful spinach
1/4-1/2 mango (depending on size)
How to Make Smoothies Easy
Next, I've been pleasantly surprised at how simple it is to have ingredients on hand for my smoothies. There's little excuse not to have one each morning.
The tips below helped make the new habit a consistent reality.
Keep Supplies Everywhere
You'll always have the supplies you need if you buy frozen fruit and spinach for your freezer. Also, Whole Foods sells frozen avocado. Say what?!
So, purchase them for a great back up option. Luckily, the rest of the supplies store well in the pantry!
So, even if you run out of fresh options, no need to panic. There's still a smoothie ready to go!
Always Have a Smoothie Cup Ready
We have the Nutri Bullet which makes individual smoothie portions, and I'd recommend a similar product if you are going to make smoothies on a regular basis.
*Also, I find it much easier if I know there's a clean cup ready to go. Nothing kills the smoothie mood like having to wash something.
Subscribe & Save on Amazon
I realized this one thanks to COVID-19 (silver lining I suppose).
Instead of going out to find my favorite protein powders, I now have them on subscribe and save! They arrive on rotate, and there's no thinking on my part. I LOVE it!
Travel With Dry Ingredients
Going somewhere this summer? Don't give up your healthy green smoothies!
Simply pack your dry ingredients ready to go in small ziplock baggies. Then, bring along individual pouches of peanut butter (sold in many stores). All you need now is some liquid, greens, and maybe a banana for the day of.
Something to Consider With Smoothies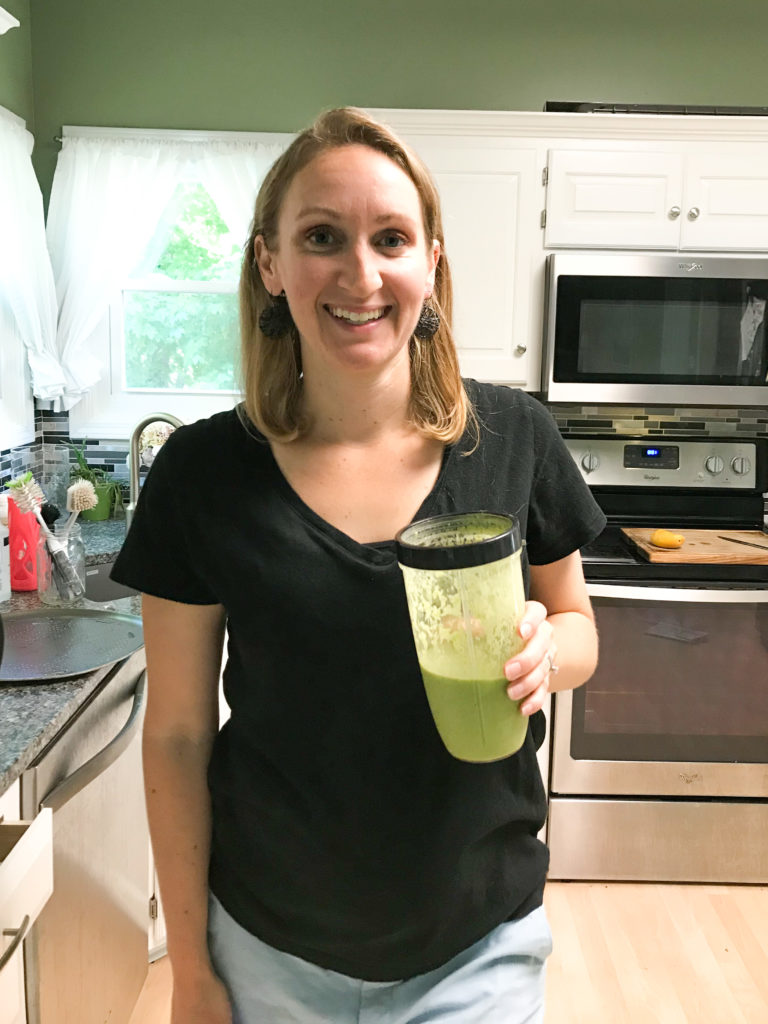 If you're trying to be healthier, lose weight, or gain energy, I highly recommend these healthy green smoothie recipes. I do believe they've helped me do all three!
As for summer, now is the best time to get experimenting in your kitchen! So, serve up a cold one today!
Do you love healthy green smoothies? What are your favorites? Any tips for making the best smoothie? I'd love to know!
Finally, for more about Kelly Leveque, check out her website HERE.
Other health posts to enjoy…


Recipes for Healthy Green Smoothies