120 Meaningful Personal Goals Examples (You Can Use This Year)
Personal goals examples guide you toward what you want out of life. They apply to your health, your relationships, and your work. They are achievable and important to you.
"Goal-setters see future possibilities and the big picture."-Rick McDaniel
Goal setting drives you to focus efforts on achieving something specific. It enables you to organize your time and priorities to make the most out of life.
What are some personal goals?
There are several areas in your life that can benefit from personal goals. Use the table of contents to jump around to each!
Health Goals Examples
Goals for health are often at the top of our list. In fact, the most popular resolutions for 2022 included living healthier and losing weight (source).
Physical Wellness Goals
These personal health goals examples focus on eating well and increasing activity.
1. Eat more fruits and vegetables.
2. Drink enough water.
3. Sleep 7-8 hours per night.
4. Add more whole foods to my plate.
5. Make a weekly meal plan.
6. Eat at home for most meals.
7. Pack a lunch for work.
8. Visit with a nutritionist.
9. Eat less sugar.
10. Lose 10 pounds.
11. Have a regular exercise routine.
12. Attend weekly group fitness classes.
13. Join a gym or online workout community.
14. Hire a trainer.
15. Complete a fitness challenge or race.
Mental Health Goals Examples
Improved mental health helps us handle stress, strengthen relationships, and be better decision-makers.
16. Speak to a therapist regularly.
17. Read a book to improve mental health.
18. Journal daily.
19. Make time for mindfulness.
20. Practice self-love and compassion.
21. Say no when necessary.
22. Set boundaries for time and energy.
23. Spend time in nature daily.
24. Ask for help.
Ideas For Emotional Goals
Emotional health is about our feelings and thoughts. Improved emotional health helps us to better handle life. We can more effectively talk to others and feel overall better about who we are.
25. Manage stress. (See affirmations for stress relief here.)
26. Practice breathing exercises and techniques.
27. Manage anger.
28. Practice forgiveness for self and others.
29. Become more mindful of emotions.
30. Have realistic expectations.
31. Laugh more often.
32. Make peace with what you can't control.
33. Strive for better emotional regulation.
34. Practice gratitude.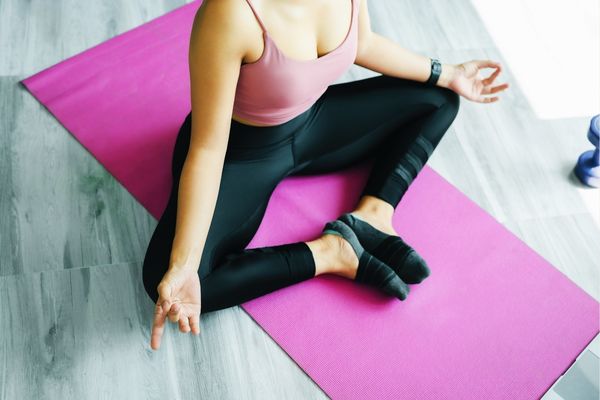 Spiritual Goals Examples
Spiritual goals help you connect to your spiritual side, discover your purpose, and live a meaningful life.
35. Spread kindness and love.
36. Attend church or synagogue regularly.
37. Join a Bible study.
38. Define your values.
39. Read a book on spiritual growth.
40. Pray or Meditate daily.
41. Give back to the community.
42. Seek advice from a spiritual advisor
Take a self-care challenge to further help your overall wellness goals.
"Success is steady progress toward one's personal goals."-Jim Rohn
Personal Financial Goals Ideas
Financial goals apply to any area of your money management skills that you are wanting to improve.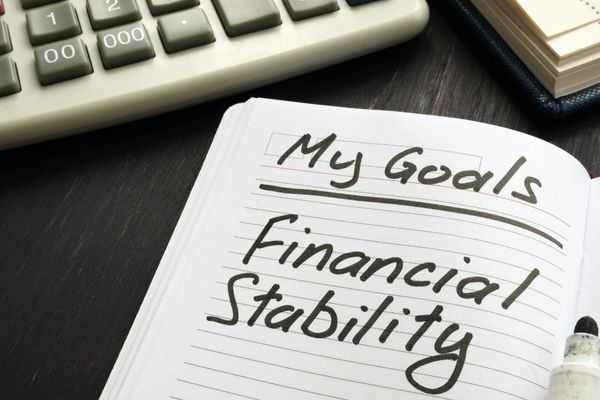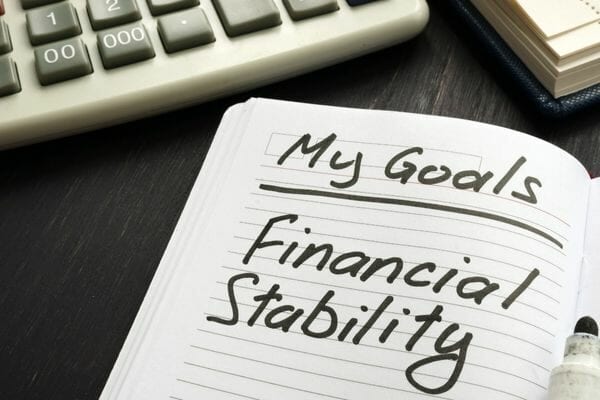 43. Save more money.
44. Invest
45. Start a side hustle.
46. Save the money necessary for retirement.
47. Buy a home.
48. Save enough to make a big purchase you would like.
49. Pay off your student loans.
50. Save for your kids' college or continuing education for yourself.
51. Make a budget and stick to it.
52. Pay off your mortgage.
53. Start an emergency fund.
54. Pay off credit card debt.
55. Improve your credit score.
Want to learn more about personal financial goals? Read more about Smart Financial Goals here.
Personal Development Goals
What do you want to work on personally? How do you want to change? How do you want to evolve and get better with time?
56. Read more books. (Check out this article for reading challenge ideas.)
56. Complete a challenge to social media detox.
57. Volunteer in your community.
58. Say daily positive affirmations.
59. Improve growth mindset.
60. Learn how to do something new.
61. Spend time exploring a new hobby.
62. Create less waste and recycle more.
63. Improve a challenging area of life that would benefit you.
64. Wake up earlier.
65. Go to bed earlier.
66. Be creative.
67. Manage your time to avoid procrastination.
68. Be social.
69. Nurture close friendships.
70. Let go of the past.
72. Be more proactive.
73. Get better at conflict resolution.
74. Find a healthy work-life balance.
Personal Goals for Family Relationships
Keeping our families healthy, safe, and connected is at the top of the priority list. Strive to set an achievable goal that benefits the entire family.
76. Eat dinner together every night.
77. Take time daily to share with one another and practice gratitude.
79. Get active together.
80. Reduce screen time.
81. Divide household chores. (Look here for ideas on getting your kids involved.)
82. Be intentional about having fun.
83. Try a new activity together.
84. Choose a family mission statement.
85. Read together.
86. Hone your parenting skills.
87. Work on a home improvement project.
88. Volunteer together as a family.
89. Plan a vacation.
90. Experience new things together.
91. Repair a damaged relationship.
92. Teach important safety information to your kids.
"There is no doubt that it is around the family and the home that all the greatest virtues, the most dominating virtues of humans, are created, strengthened, and maintained."- Winston Churchill
Romantic Couple Goals Ideas
Set an attainable goal to strengthen the relationship you have with your spouse or significant other.
93. Become a better listener.
94. Communicate more effectively.
95. Complete acts of kindness for your significant other.
96. Be intimate regularly.
97. Say daily positive love affirmations.
98. Learn your partner's love language.
99. Make a couple's bucket list.
100. Plan regular dates out.
101. Have fun together.
102. Take a trip with one another.
103. Be open and honest about your feelings and needs.
104. Cultivate your friendship.
105. Get on the same page about parenting.
Personal Goals Examples for Work
Make progress in your career by setting personal goals. This can help you find more fulfillment in your job and advance your salary and position.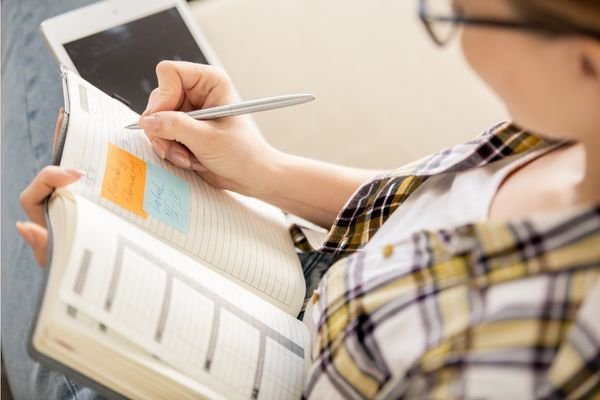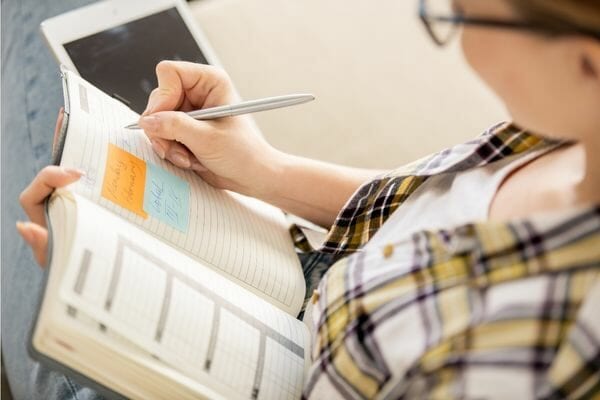 106. Find a career you love.
107. Get a promotion.
108. Improve your leadership skills.
109. Become a mentor.
110. Find a mentor.
111. Advance your skill set or learn a new tool.
112. Take a class or course to improve job performance.
113. Update your resume.
114. Improve your public speaking skills.
115. Work on team collaboration.
116. Build your professional network.
117. Get better at time management.
118. Become a business owner.
119. Go back to school to pursue an advanced degree.
120. Establish a personal brand.
Why You Need Personal Life Goals Ideas
Why is it important to set personal life goals?
higher motivation to succeed
greater self-esteem and self-confidence
autonomy
clarity in decision making
sense of personal satisfaction
How to Set Personal Goals
You will have both short-term and long-term personal goals.
Short-term goals are things you are wanting to accomplish soon. Usually within a few days to a few months. They can also contribute to a long-term goal. Example: Try a new family activity together.
Long-term goals require more time, commitment, and planning. Example: Be intentional about having fun with family.
Now it's time to take a personal goal example and write a SMART goal.
A SMART goal contains all of the aspects needed to be successful in goal setting. They are easy to write and can be used for short-term and long-term goal setting.
Specific: SMART goals have a specific outcome that are simple and sensible.
Measurable: Goals can be quantified to track progress. How much? How many?
Achievable: Goals are attainable and realistic.
Relevant: Goals will help improve and benefit your life.
Time-bound: SMART goals have a deadline.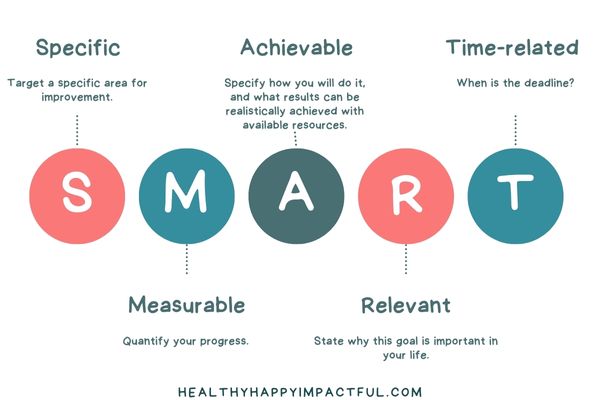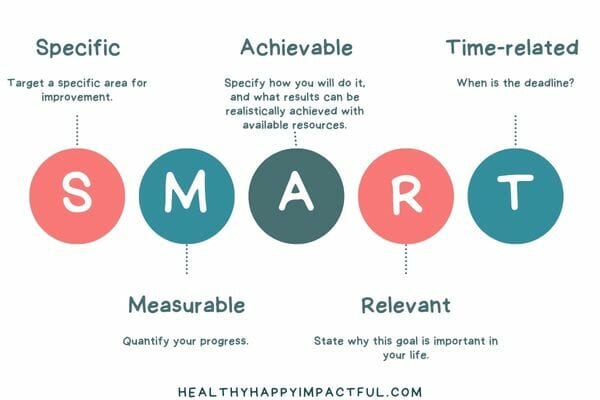 3 Specific Personal Goals Examples
Physical Wellness Goal Example: Sleep 7-8 hours per night
I will get 7-8 hours of sleep each night this month by getting into bed and turning off the lights by 10:00 pm. I will keep my phone charging downstairs so I will not be tempted to use it.
Specific: The goal is to get 7-8 hours of sleep each night.
Measurable: The goal is measured by the number of hours of sleep each night for one month.
Achievable: The goal is achievable by getting into bed with the light off and no phone at 10:00pm every night.
Relevant: Sleep is essential to improving overall wellness.
Time-bound: The goal is to get 7-8 hours of sleep each night for one month.
*Track this goal by setting a bedtime alarm on your phone and writing down your nightly sleep hours each morning.
Personal Goal for Family Relationship Example: Be intentional with family
I will be intentional about having fun with my family by: 1) Planning one family outing every month this year where we try a new activity. 2) By scheduling one family game night each month for a year.
Specific: To have more intentional fun with family.
Measurable: Plan one family outing each month and one family game night each month for a year.
Achievable: The goal of intentional fun with family will be reached by a family outing and a family game night.
Relevant: This personal goal example is relevant for anyone with a family.
Time-bound: The goal is for the year and is broken down into monthly planned activities.
*Track this goal on a family calendar each month. Or utilize our free commitment contract.
Personal Work Goal Example: Build a professional network
I will build my professional network by the end of this month by joining or reaching out to at least 4 professional organizations.
Specific: The goal is to build a professional network.
Measurable: Within the month, she will join or reach out to 4 professional organizations.
Achievable: This can be done online and reaching out to 4 organizations in one month is doable.
Relevant: By joining a professional organization, she will gain access to a network of professionals within a field and keep up to date on thoughts and ideas within the profession.
Time-bound: This will happen by the end of this month.
*Track this goal by keeping a list of the professional organizations joined.
Best Tips to Make Your Personal Life Goals Happen
Start with setting one or two personal goals.
Start small. When we set too many goals at one time, we simply don't have the energy, time, and motivation to see them through. This leads to frustration. You will be more motivated to continue when you are successful with one goal at a time.
Set personal goals that matter to you.
Personal goals are not chosen by what other people think you need to do. They must come from within. So, set a goal that will positively impact your life and motivate you to continue.
Commit to your personal goal and track it.
Once you have decided on your goal, commit to seeing it through. Write it down and tell someone close to you about your goal to hold you accountable.
Keep goal tracking simple and easy. This can be as simple as putting a star on your calendar for each day you complete steps toward your goal or logging progress in a journal.
You can also try a free habit tracker here >>
Setbacks happen. Keep Going!
It won't be perfect. You may lose momentum. Re-evaluate your goal and consider starting with a short-term goal. If there is something you desire for your life, it is worth figuring out how to get it.
To Consider with personal goals examples
Setting personal goals is an effective way to grow and develop. Use the personal goals examples in this article to jumpstart a healthy lifestyle goal.
More posts geared toward GOALS to check out:
Best Personal Development Goals Ideas in 2023