210 Habit Tracker Ideas & Free Habit Tracker Printables (For 2023)
Find Success With a 30 Day Habit Tracker Template
Developing good habits is no easy task.
There are strong forces constantly working against us. The kids woke up late and we have to get them out the door. The client at work just pushed up a work deadline. Or we're feeling a little under the weather lately.
Obstacles are abundant on the path to a healthy, happy, impactful life.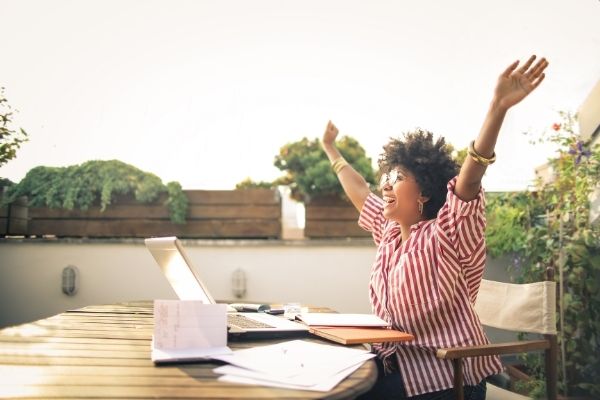 So, what's a person to do?
Well, use an easy habit tracker printable and habit tracker ideas to motivate and help you build unbeatable habits!
"We are what we repeatedly do. Excellence, then, is not an act, but a habit."

Will Durant
This post contains affiliate links, and I may earn a commission at no cost to you. See my disclaimer for more.
Does Habit Tracking Work?
We all have things we'd love to improve. But often, it's easier said than done.
Yet, here's the thing about habits: we NEED to feel and see our progress to keep doing them. Without progress, motivation vanishes like a wisp of smoke.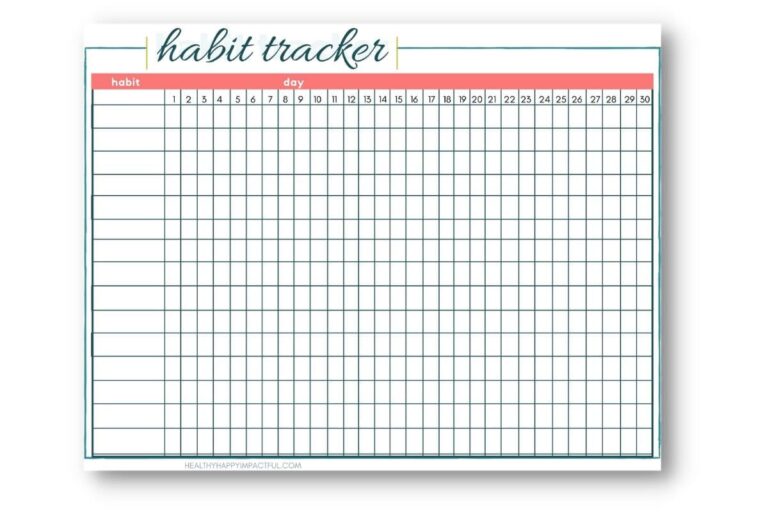 This chart WORKS because it creates that visual of your progress. You can celebrate your successes and continue to pull through when it gets hard.
Here's what else the daily habit tracker printable does for you:
Gives you quick satisfaction
Makes it difficult to forget to do it
Motivates you (don't break the chain!)
Here's a short youtube video to explain why it works + what's on my tracker this month! Then, read on for more habit tracker ideas + free printables to choose from!
Related Post: 21 Easy Ways to Motivate Yourself on Hard Days
What Habits Do You Want to Work on?
Next, here's a comprehensive list of ideas to use for your monthly habit tracker printable.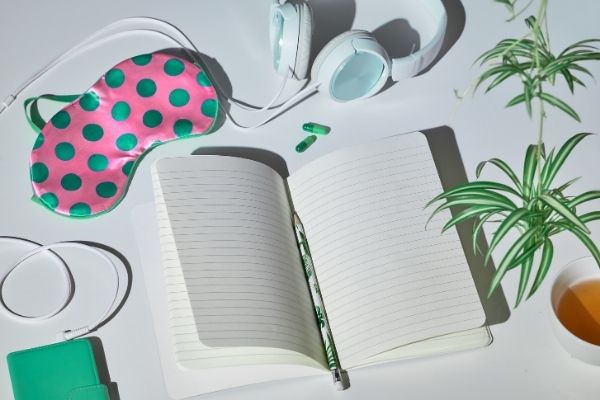 Personal Habit Tracker Ideas
These habit tracker ideas include ways to improve health and relationships with yourself and others.
1. Taking your vitamins
2. Reading a devotional or something inspirational
3. Exercising
4. Drinking X ounces of water
5. Getting 7/8 hours of sleep
6. Writing in your gratitude journal
7. Decluttering one area a day
8. Flossing your teeth
9. Making your bed
10. Reading with your kids
11. Meditating
12. Writing X amount of words
14. Taking a screen break
15. Taking time off social media
16. Walking 10,000 steps
17. Doing X number or pushups
18. Waking up at 5am (or an hour earlier than usual)
20. Drinking a smoothie or having a salad at lunch
21. Family dinner
22. Planning your day
23. Eating a healthy breakfast
24. Saying a prayer of thanks before meals
25. Spending time in nature
26. Listening to an inspirational podcast
27. Saying night affirmations, or mornings ones
28. Reflecting on your day
29. Trying something new
30. Taking time to be alone
31. Making time to connect with a friend
32. Pausing to breathe deeply X times a day
33. Stretching
34. Writing out personal goals
35. Applying facial sunscreen
36. Eating X servings of vegetables
36. Eating meals at home
37. Connecting with your spouse
38. Asking for help when needed
39. Playing with your pet
40. Practice an instrument
41. Spend time on a favorite hobby
42. Giving your kids positive words of encouragement
43. Completing a daily self care challenge
45. Setting and working on a relationship goal
45. Completing a small act of kindness
46. Calling a loved one
47. Complimenting your significant other
48. Completing a daily house task
49. Playing a family game
50. Spending time laughing
51. Taking the stairs
52. Walking your kids to school
53. Parking the car far away
54. Wearing something that makes you feel good
Business Habit Tracker Ideas
Next, these habit tracker ideas will help with daily work productivity and business planning.
55. Get to work on time
56. Used time effectively
57. Packed a lunch for work
58. Made time to eat lunch
59. Cleaned out email inbox
60. Made a plan for a stressful project
61. Set 3 mini work goals for the day
62. Took X amount of breaks to move your body
63. Organized work area
64. Had positive discussions with coworkers
65. Solved problems directly with others
66. Accomplished most important to-dos first
67. Completed a task you have been putting off
68. Made a positive connection
69. Confronted something head on
70. Made a plan for the next day
71. Left work on time
72. Made time to decompress between work and home
73. Asked others for help on a project
74. Learned something new
75. Read something related to your profession
76. Made progress in a professional class or development opportunity
Finance Habit Tracker Ideas
Next, these ideas will help you better track your spending and savings to meet your financial goals.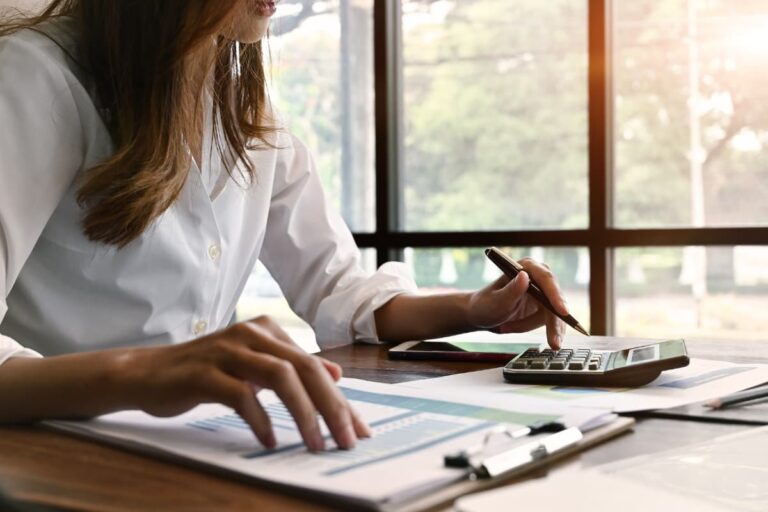 77. No unnecessary spending
78. No online spending
79. Made a grocery list
80. Ordered groceries online
81. Planned daily meals
82. Made coffee at home
83. Put X amount in savings
84. Stuck to your daily budget
85. Paid down debt
86. Worked on a side hustle
87. Spent $0
88. Tracked spending
89. Bought something needed on sale or used
90. Unsubscribed to an email
91. Used a reusable water bottle
92. Checked out books from the library
93. Used a money tracker
94. Donated to a charity
95. Saved for an upcoming vacation
96. Contributed to your retirement
97. Reviewed your money goals
98. Read about a financial topic
99. Make a weekly meal plan
100. Discussed positive money strategies with your kids
Household Habits To Track
Next, these are habit tracker ideas for household chores. Involve your family in completing and tracking these.
101. Cleaned the bathroom
102. Did a load of laundry
103. Put away clean laundry
104. Cleaned the fridge
105. Cleaned out the pantry
106. Washed the dishes before bed
107. Wiped down kitchen surfaces
108. Took out trash
109. Watered plants/garden
110. Changed the sheets
111. Vacuumed
112. Dusted
113. Cleaned the hardwood floors
114. Cleaned out the microwave
115. Changed out the towels
116. Tidied the living space
117. Unloaded the dishwasher
118. Completed a large task (cleaning the oven, etc…)
119. Cleaned the shower
120. Organized the desk area
121. Sorted and read daily mail
121. Sorted kids school papers
121. Picked up the mudroom
122. Had family members put away their things from shared spaces
123. Kids completed their daily chore charts
124. Mowed the lawn
125. Pulled weeds
126. Cleaned the garage
127. Bought and put away groceries
128. Restocked household items
129. Let something go
130. Enjoyed your space
131. Made progress on or completed a home project
132. Planned for an upcoming home project
133. Decorated for a holiday or event
134. Organized closets
135. Sorted kids clothes/toys
136. Donated items
137. Posted items for sale on an online marketplace
138. Organized paperwork/bills
Related Posts for More Habit Ideas:
Challenge Habit Tracker Ideas
Try out one (or several) of these 30 day challenge ideas to track on your habit tracker.
139. Read a book a week
140. Drink a smoothie every morning
141. Try a pushup or crunches daily challenge
142. Plan your meals for a month (no eating out!)
143. Eat fruit for dessert
144. Relax for 30 minutes every day (it's possible!)
145. Sit and eat three meals a day
146. Declutter or organize one space every day
147. Write down your goals daily
148. Try a daily glow up challenge
149. Try a daily gratitude challenge
150 Take a self love challenge
151. Take a 30 day couples challenge
152. Participate in a monthly reading challenge
153. Do one thing off your bucket list each day
154. Read a daily quote
155. Leave a note for someone in your family
156. Try new weekly date night ideas
157. Add to your vision board all month
158. Write down a simple life pleasure each day
159. Go to bed by a certain time
160. Take cold showers
161. Ask your family a thoughtful question each day
162. Ask your partner questions to reconnect
163. Say daily affirmations with your kids
Remember, if it's a brand new habit, start out EASY! When it's too difficult, we give up before we are able to gain momentum. It's 10X better to think it's too easy than to burn out within a few days!
*Check out more 30 Day Challenges to Improve Your Life.
Habits to Avoid
You can also add habits to your habit tracker template that you're trying to avoid:
164. Alcohol
165. Smoking
166. Binge-watching tv
168. Sleeping in
169. Fast food or eating out
170. Nail-biting
171. Eating after dinner
172. Snacking
173. Swearing
174. Stress eating
175. Being around negative/dramatic people
176. Drinking soda
177. Eating junk food
178. Too much sugar
179. Procrastinating
180. Playing video games
181. Online shopping
182. Having a long to-do list (make a not-to-do list!)
183. Checking email too often
184. Throwing your clothes on the floor
185. Complaining
186. Losing focus during the day
187. Gossiping
188. Too much caffeine
189. Screens before bedtime
190. Being late
191. Negative self-talk
192. Saying "yes" to things that you shouldn't
193. Blaming others
194. Quitting something when it is hard
195. Letting others mistreat you
196. Skipping meals
197. Too much multitasking (Use a block schedule template)
198. Enabling others
199. Perfectionism
200. Not taking breaks
Now that you have some in mind, only work on habits you need an extra boost in. If you overload yourself with too many habits at once, again you'll risk burnout.
So, to keep from overwhelming yourself, stick to your most important habits. Though there's room for a lot on the printable, it's ok to start with just a few, especially if they are more difficult.
How to Use The Free Habit Tracker Printable
When you begin your habit tracker template, check off each day you complete your habits or color it in with a marker for a brighter effect. Color coding your habit progress can also make it easier to keep track of different habits if you have multiple ones you're working on.
Furthermore, it's important to track your habits at the same time every day to stay consistent. Usually, your nighttime routine is a great time for this, as it's closing out your day.
Grab the Free Habit Tracker Printable Below!
To finish our list, we have 10 habit tracker printables and more habit tracking ideas to get you started.
201. Grab our FREE 30 Day Habit Tracker Printable
Also, to help plan your habits weekly, check out the blank weekly planner printable!
More Smart Ways to Track Your Progress
There are four other great ways to track your progress. Use them alongside your monthly habit tracker printable or by themselves. Either way, they're another exceptional tool in your habit-forming toolbox!
202. A Good Old-Fashioned Calendar
If you're looking for simple and basic, use a paper monthly calendar and X off all the days you do your habit. Use a bright marker for greater impact.
Now, the downside here is that you can only track one habit at a time, and of course, it's not quite as fun as a habit tracker. But it is still effective!
203. Colorful Physical Objects
Any small object that you put into a jar is also an extremely effective visual for monitoring your progress.
When I began getting up at 5 am, I used marbles for the first 66 days. I was shocked at how satisfying it was to put a marble in the jar each morning, and ridiculously proud of myself when the jar was full.
Moreover, if you have a countable X number you're working towards during the day, try paper clips. Start with one container that has the same amount of paperclips as your habit number.
Then, transfer one paper clip from your first container to another container every time you do your habit (make a sales call, drink X ounces of water, etc.). Finally, go until your first container is empty!
Paper clips, thumbtacks, marbles and any other small colorful item work extremely well for building momentum!
204. Fitness/Weight Measurements
If you're trying to lose weight or change your body there are several key ways that people track their progress. Many use the weight scale to check on their weight, and others take measurements of their body with a measurement tape.
While the scale is the easiest option, a note of caution. My weight fluctuates often and is not always the best indicator of my health and fitness. This could be true for others as well.
So, if you're looking to change your body, pictures, clothing sizes, or specific measurements can be more motivating and accurate than your weight number.
205. A Motivated Partner or Support Group
Finally, accountability is no joke! Whether it's your spouse, friend, or a supportive group, another person can be the key to following through. So, text a picture of evidence to your special person every day. Soon you'll have photos to remind you of the incredible work you've done, and a person that knows about your successes.
Other Free Trackers to Move You Forward
206. A Conscious Rethink Habit Tracker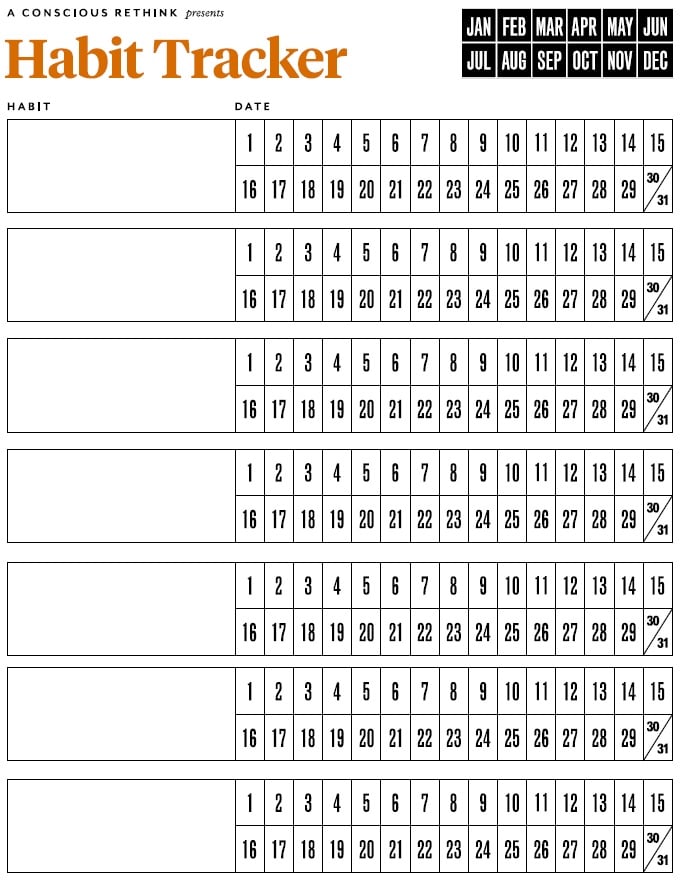 If you're looking for a different kind of free tracker, this one by A Conscious Rethink has the days separated by habits.
207. Colorful 30 Day Habit Tracker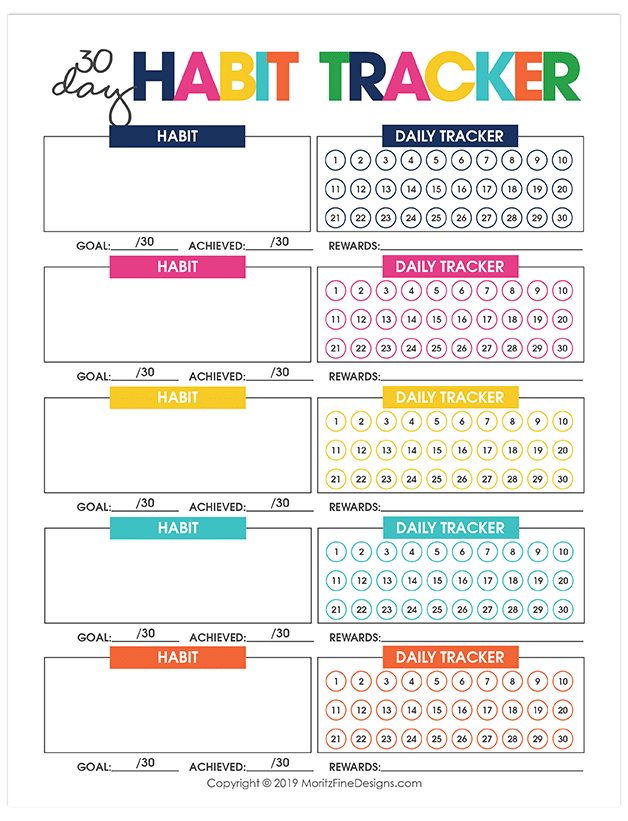 And this one from Moritz Fine Designs is very similar, but with circle markers and added color.
208. Amazon Circle Habit Tracker Printable
If you're looking for something more refined, this tracker from Amazon is a beautiful organizer that works.
209. Bullet Journal Habit Tracker
Try out a printable monthly bullet journal habit tracker by Hanna Nilsson Designs for a unique but effective tracking experience.
210. Mini Habit Tracker Printable
Finally, if you want to start small, try a mini habit tracker from Saturdaygift.com.
Something to Consider With the Habit Tracker Template
Let the daily habit tracker printable help you until your habits are easy to stick to on your own. And, when you see that beautiful tracker full of all the days you followed through, give yourself a small healthy reward. Because, dang, you've earned it!
Happy habit building!
What's Next? Great Resources for Learning About Habits
Now, enter your email below to join the free Get Your Life Back Email Challenge!
Other Personal Development Posts to Enjoy…
The Monthly Habit Tracker Printable You Need to Try!