50 Easy & Healthy Snacks for Kids
When I became a mom, it was a HUGE paradigm shift.
We began to question our food when my husband was diagnosed with Crohn's Disease. BUT our child's presence brought an entirely new level of fear to the table. We couldn't stand the thought of him getting sick like daddy. Not if we could do something to prevent it.
And that meant paying attention to food, finding healthy kid snacks ideas, and better solutions overall.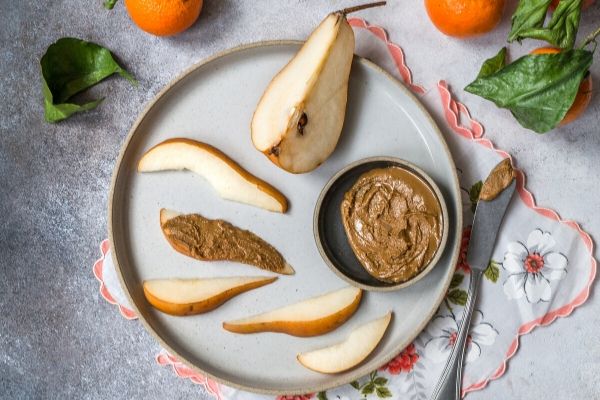 Why Healthy Kid Snacks Are Hard
But, what I've found eight years (and three kids) later, is that feeding kids healthy snacks, in particular, can be easier said than done. Here's why:
Goldfish crackers are more fun than carrots (heck, everything is more fun than raw veggies…)
Kids get picky and sometimes options are limited
Buying processed snacks is easier than preparing whole foods.
They get a lot of treats from outside influences (school, church, activities, relatives, etc.)
(Now, this is not to say that occasional treats are bad. I mean, we love chocolate and buttery popcorn at our house.)
This post contains affiliate links, at no cost to you. I only mention what I love. See my disclaimer for more info.
But raising healthy kids is a worthy goal, regardless of the obstacles. What mom doesn't want to set her kids up with healthy habits for life? To watch them grow to be strong adults?
If I can prevent my kids from battling disease, obesity, or lifelong fatigue, I will at least try.
So, what do we feed them? And how can we do it more often?
First, let's start with WHAT… Check out 50 easy (& healthy) kid snacks & ideas for home or school! + FREE PRINTABLE & VIDEO AT THE END OF THE POST!)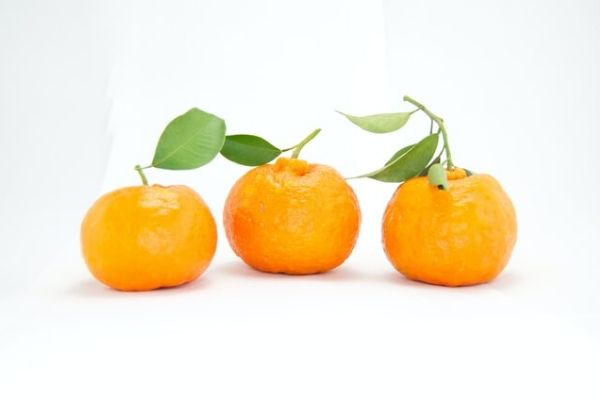 30 Healthy Snacks Kids Will Love
Celery with peanut butter and raisins
Cut-up fruit (pear, mango, banana)
Cucumber and turkey roll-ups or cucumber "sandwiches" with meat and cheese in the middle
Plain yogurt flavored with maple syrup, honey, or fruit
Veggie pita pocket (pita pocket with hummus and a few cut up veggies)
RX bars for kids (or divide adult version in half)
Homemade sandwich crackers – using peanut butter and whole-grain crackers
Peanut butter and banana rollup up in a tortilla
Roasted chickpeas (mix with oil and salt, roast at 400 degrees for 20 minutes)
Homemade trail mix with nuts, raisins, and maybe a few dark chocolate chips
Guacamole paired with peppers, or the healthy crackers/pretzels above
Avocado toast (use a whole grain bread)
Homemade popsicles with fruit
Chobani's less sugar yogurt
20 Healthy Snacks for Kids at School (or on the Go)
Trail mix with seeds. and dried fruit (be careful with nut allergies)
Whole wheat crackers like Triscuits
All-natural fruit leather or fruit strips
Freeze-dried fruit (dried strawberries, apricots, mango etc.)
Kind bars (with fewer ingredients)
Whole-grain pretzels or Newman's Own Spelt or Quinn
Low sugar cereal like cheerios (could add to a fun mix as well!)
Whole grain "sandwich" crackers with seed butter
Read on for HOW to eat healthy snacks more often!
Mix & Match if Needed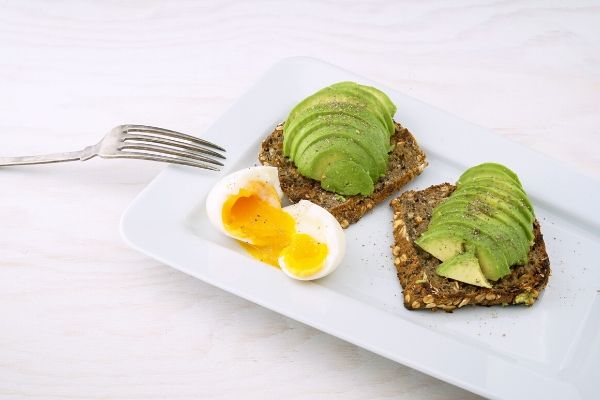 Be sure to combine foods if one snack doesn't have enough protein or fat. For example, fruit strips are fun, but they won't keep my kids full. Great options to add include avocado, hard-boiled eggs, nut and seed butter, and cheese.
Which healthy kids snack ideas do you think your children would enjoy!? Make a note of them now!
Check Your Ingredients!
If there's one thing I've learned, it's that labels are incredibly misleading (and confusing). The best snacks are those with five ingredients or less, and ideally, you can PRONOUNCE all of them. If you can't read it easily, it's a preservative or a form of added sugar.
Sugar, in particular, is very tricky. Manufacturers have many different labels for added sugar (Sucrose, fructose, corn syrup, etc). So, if you find something new but there are a lot of unusual words, see if you can find a similar option with less.
The closer to the whole food, the better – and all of the options listed above should make that easy.
HOW to Incorporate More Healthy Snacks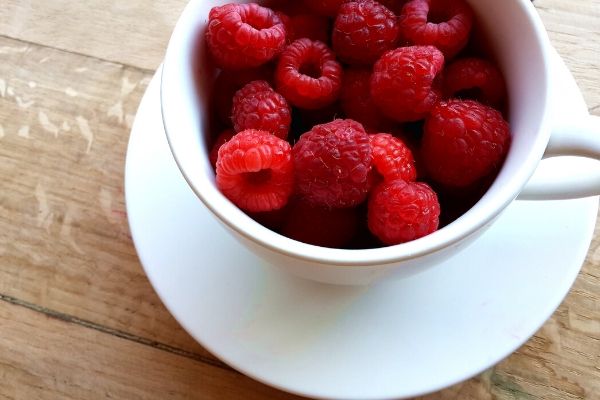 At Home
The key is to rig our home environment for success. If we keep junk food stocked and ready, it's what they'll eat. Instead, have healthier options readily available.
Do a small meal prep on Sundays or stick with simple snacks like string cheese, fruit, and popcorn. Make items ahead, and make them visible. Additionally, be sure your kids know they can always grab a piece of fruit or other healthy option if they're hungry.
At School
Healthy kids' snack ideas for school are more difficult. Most of the fresh foods aren't possible, and the kids see the treats others bring. In my opinion, this is where it's worth it to buy the prepackaged versions and foods that look more fun.
Make healthy options EASY with popcorn mini cakes, dried fruit chips, and simple homemade mixes. Check out this eating healthy on a budget post for tips on saving money!
It also helps tremendously to have a designated pantry spot or basket that the kids can choose their own snack from. Not only does this make things easy on mom, but it gives kids the power of CHOICE. See the list above for what to put in your pantry!
Lead By Example
Have you ever hidden with a piece of food so your kids wouldn't nag you for some? I have!
Our kids are very observant people when it comes to food. I swear, mine will hunt you down to get a piece of what you're eating.
This typical behavior is important to be aware of.
If we tell our kids to stop eating and then gorge ourselves on junk food, they will notice. If we eat salad, they will be more open to trying it too. And if we lie about our food, we're teaching them to lie too.
Those little hooligans end up eating HOW we eat. They watch, and learn, and copy. So be careful what signals you're sending on a regular basis. Improve your eating, and you'll be improving theirs too.
Related Posts:
Use the 80/20 Rule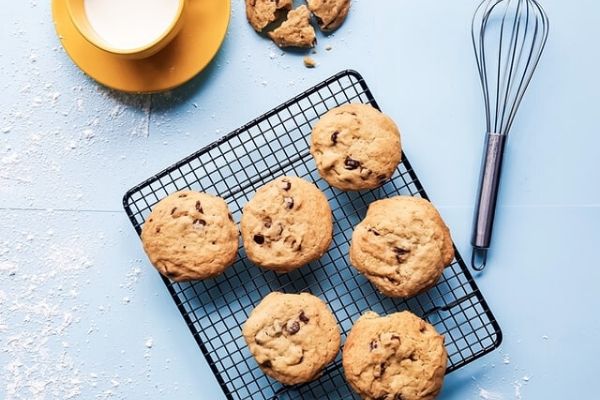 Finally, not every food battle is worth fighting.
At school, my five-year-old daughter gets chocolate milk daily to go with her snack from home (per our school district policy). It's a TON of sugar, just for milk. And I HATE the policy. (There is an option of white milk, but it's a fight to get her to choose it.)
HOWEVER, it's for just one year. So, I've (mostly) chosen to let it go, and she gets what she wants often. She's not going to make the healthy choice when all her friends are not (and there's sugar), and it's not worth the friction in our house.
We'd go crazy if we fought every battle.
Likewise, kid treats are ABUNDANT at holidays, parties, social events, and school birthdays. And they're difficult to reduce or monitor. Decide what's worth it to you and aim for 80-90% of your diet to be healthy. This leaves room for some celebratory food (that's difficult to battle anyways).
Something to Consider with Healthy Snacks
Healthy snacks for kids shouldn't be complicated. And they don't HAVE to be homemade or overly expensive. Find the mix that's right for you.
One of the best things we can do for our kids is to teach them how to fuel and nourish themselves. So, set them up for success, one snack at a time.
Want to see what's in my kitchen right now? Check it out!
Download this FREE printable to keep handy!
Looking to clean up breakfast as well? Check out 11 Breakfasts to Make Ahead
What are your favorite healthy snacks ideas for kids?! I'd love to know! Please share if you have snacks your kids love, and I'll add it to the list!
Other family health posts you may enjoy…
Healthy Kid Snacks Ideas to Fuel Growing Bodies