65 Unique Family Gift Baskets (Ideas For All Ages!)
What can I put in a gift basket for family?
Gift giving can be difficult. And if you're shopping for more than one person, it's also stressful. That's why these unique family gift basket ideas are so handy! The entire family will love it and it's all in ONE gift!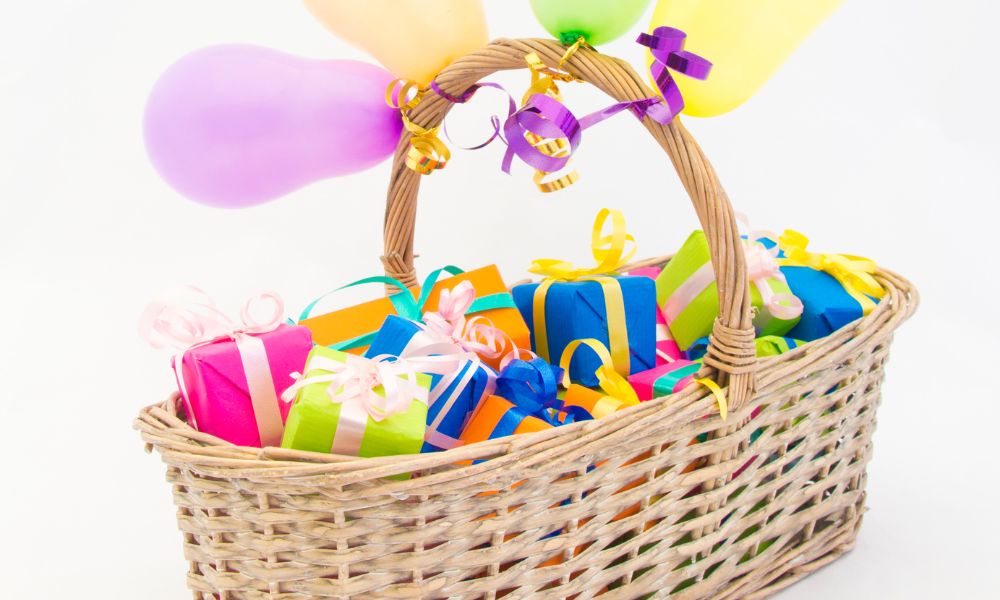 Below you'll find popular ideas, but also incredibly uncommon ones too. Use each on their own or combine several baskets for the perfect custom family gift basket. And keep reading to see specific holiday and milestone baskets too!
The Benefit of Doing a Family Gift Basket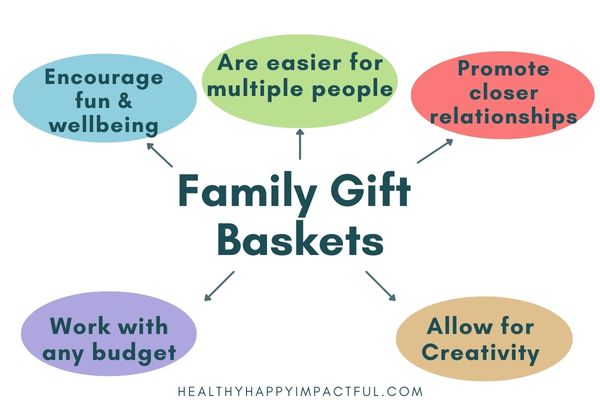 Aside from making your life easier, these family gift baskets are also great for another reason.
They promote spending quality time together, wellness, or good old-fashioned fun. So, why not give a gift that helps people connect and feel happier too? It's such a win-win!
Fun Family Gift Baskets
First, this list of family gift baskets is for any occasion and can be given most times of the year.
1. Fire Pit Basket
graham crackers
Hershey bars, Reeses
marshmallows
2. Travel Gift Basket
This basket idea is great for experiencing other cultures in your home or getting ready for a trip. Pick a country and give a gift related to that theme.
Here's a family gift basket idea for England:
tea & scones
a Beatles Album (or go modern with Ed Sheeran)
a soccer ball (Football!)
a crown, book, or other memorabilia sharing history of the Royals
3. Taco Night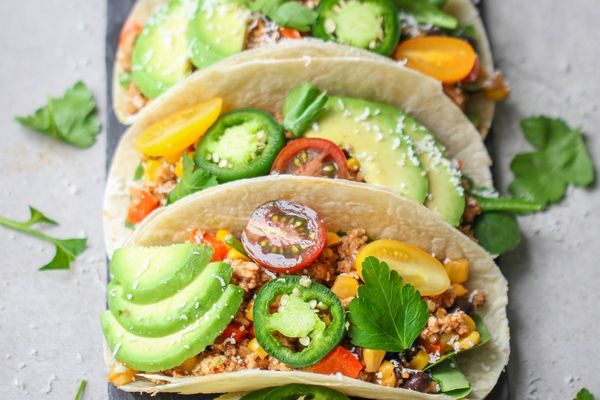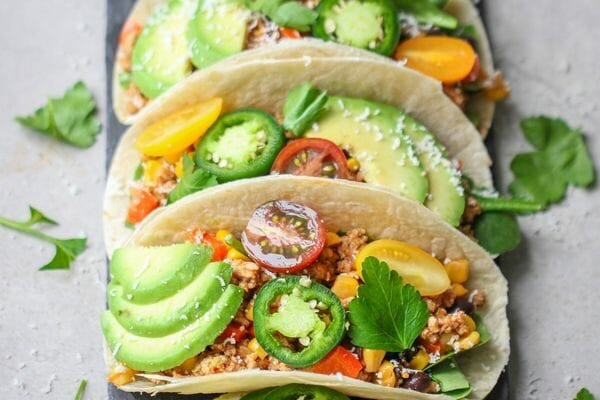 Who doesn't love tacos? Give mom and dad a break from making dinner with this delicious basket. They'll love you for it.
4. Boredom Be Gone Gift Basket
*Especially great for families with young kids!
coloring books
UNO/board game
stickers
legos
books
playdoh
puzzles
5. Reading Family Gift Basket Ideas
*Fun AND learning oriented!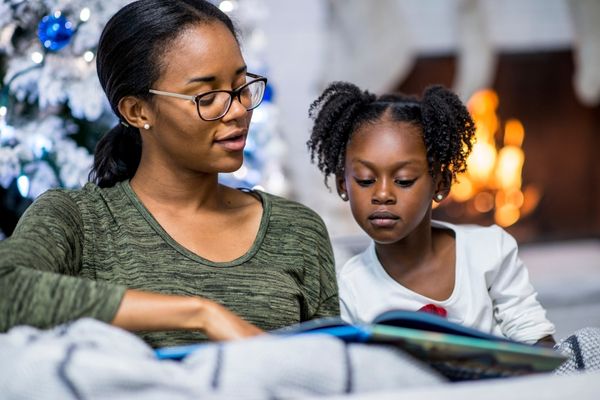 Looking for books to add to this gift basket? See these inspirational reads for women, and you can find the best books for kids ages 0-10 on this site. (Here's the best book list for 4 year olds)
6. Taste Testing Gift Basket
Explore your favorite tastes in ordinary items. We've tested all sorts of random things this way. First, buy 2-4 different varieties of the same food. Then split them up amongst family members and have everyone taste and vote on their favorites.
Ideas to include in this gift basket:
bread (3 kinds)
pies or cookies (3 kinds)
specialty jams or butter (3 kinds)
soup mixes (3 kinds)
crackers (3 kinds)
specialty drinks (3 varieties)
7. Sunshine Basket
For this gift basket idea, you choose a color and stick with the theme. For a "sunshine" theme, you can buy anything, but all items must be yellow. Here are other colors to do:
"Something out of the BLUE"
"ORANGE you glad it's _____"
"Have a PLUM-tastic day"
"You are RED-iculously great"
8. Sick Day Survival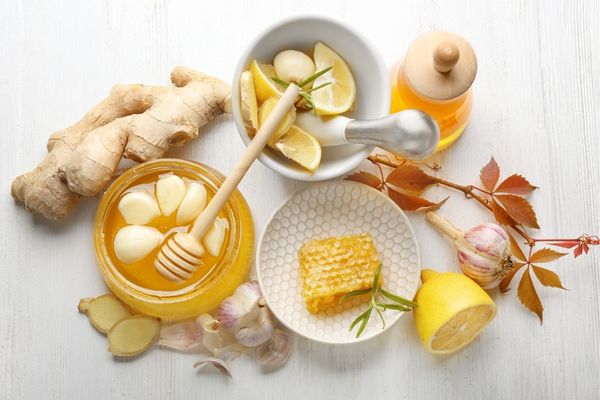 Get through tough winters with a sweet sick kit.
9. Baking Basket
Let your recipient roll up their sleeves and get creative!
sprinkles
boxed cakes
cupcake liners
10. Outdoorsy Basket
Great for a family who loves to be outside or loves to go camping.
Cliff bars
citronella candle
water resistant sacks
*For more, see the best outdoor kids gifts, and this free camping printable so that kids can pack themselves.
11. Family Connection Gift Basket
Gift the family a night to have fun and be together. Bonus: the last three on this list are free off the site!
12. Breakfast Lover (Family Gift Basket Ideas)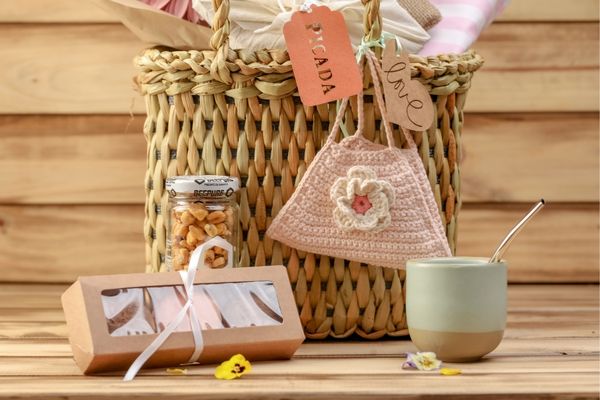 pancake mix
orange juice (add champagne for adults if you want it fancy)
specialty coffee
fruit or jams
real maple syrup
gourmet baked goods
13. Sporty Gift Basket Ideas For Families
Is the family active? Do they love watching and playing sports? This idea is perfect!
Gatorade or other sports drinks
their favorite sports ball
energy bars
Sports memorabilia from their favorite team
14. Art Gift Basket (For a Painting Party!)
Have your own painting and kid-friendly drinks party:
paint brushes
A final picture and/or instructions for how to paint it
fun drinks for everyone
15. Family Bucket List Gift Basket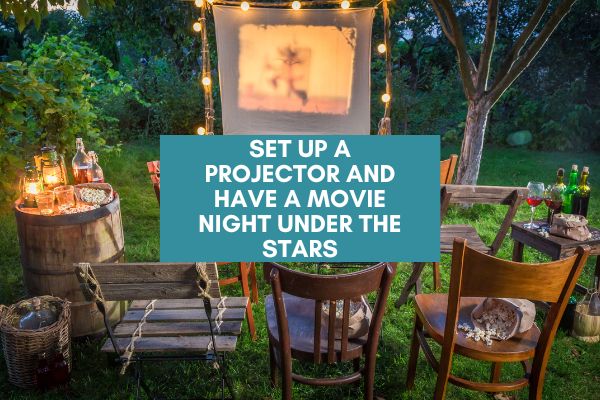 Dreaming brings families together. Plus, it's fun to envision all of the amazing things you can do! Pick up these items for this family night gift basket:
The Bucket List Movie (to get you inspired!)
Simple snacks for your evening together
Drinks that you love (coffee, wine, tea, etc.)
These spring, summer, fall, and winter bucket lists all also have seasonal ideas.
16. Diy Craft Basket
Does your family enjoy arts and crafts? Gift the ultimate craft basket with these affordable options.
modge podge
ribbon
glitter
construction paper
paint & painting supplies
glue
new craft books with ideas
17. Family Movie Night Gift Basket
*Great when you need something easy!
18. Ice Cream Sundae Basket
Seriously, ice cream is always a crowd-pleaser. Even in winter.
sprinkles
toppings: caramel, chocolate sauce, nuts, etc.
jar of cherries
19. Thoughtful Celebrate a Trip Basket
*Most creative!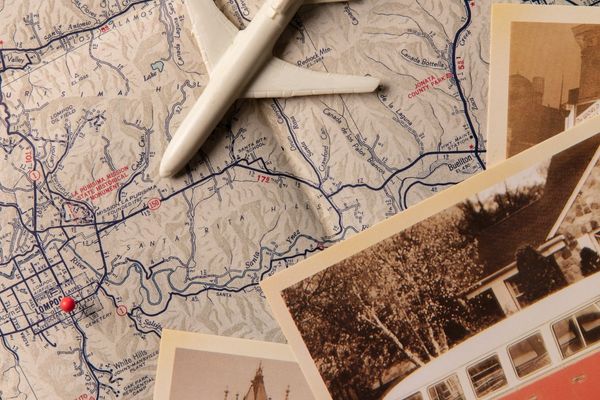 Did you go on a beautiful trip together this year? Memorialize it with a sweet family gift basket.
favorite written memories from the trip (a nice personal touch)
old photos from the trip (or put together a scrapbook with them in it)
a drink or treat you shared on the trip
a gift card to a restaurant with similar food (Ex. a seafood restaurant if you were on the coast, a pizza restaurant if you went to Chicago or NY, etc.)
a picture frame
any specialty items the place is famous for
20. Spa Day
Help your family relax with a basket that promotes self-care.
21. Laugh Attack Gift Basket
Get the family laughing with these family favorites:
A funny movie or tv show series
22. Best Magic Gift Basket
Get everyone in on the illusions with these diy family gift basket ideas:
23. Diy Family Inspiration Gift Basket
This gift basket is perfect for if your family needs a lift of spirits.
24. Treat Yo' Self Wellness Gift Basket
This family gift basket is full of ideas that promote indulgence – through wellness and fun.
a plant
cozy pajamas for everyone
a healthy cookbook the whole family will benefit from
a weighted blanket
coloring books (kids and adult)
25. Focus on Experiences: Family Gift Baskets
Voucher, coupon, or gift card to a cool experience (bowling, night in a hotel, etc.)
26. Family Game Night Gift Ideas
*For the best games, see these great family night games >>
27. Growth Mindset Gift Basket
28. Staycation Family Gift Basket
Perhaps the family can't go on a full vacation, but you'd like to take some time off at home. Add these items to a fun gift!
paper plates and utensils
gift card to restaurants to try in town
a picnic bag with supplies for eating at parks
gift card for a cleaning service
29. Spread the Kindness Kit
30. Healthy Family Cooking Gift Basket
31. Family Finance Gift Basket Ideas
books to teach kids about money
a jar to save up change for an upcoming vacation together
routine checklist printable as a way for kids to earn allowance
Seasonal Family Gift Basket Ideas
These gifts are excellent presents at special times of the year!
32. New Years Gift Basket
33. Winter Fun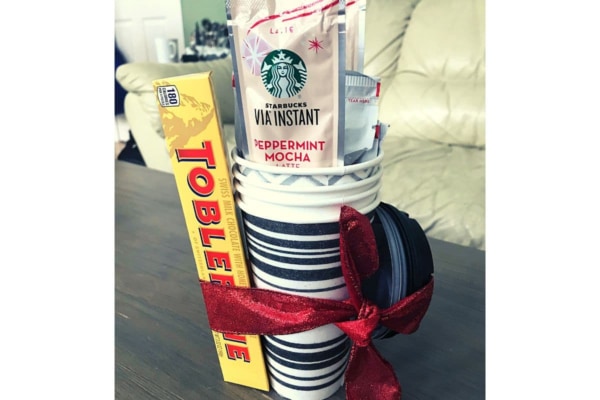 *See any of these other items to make your home cozy to add to this basket.
34. Valentine's Day Love Basket
35. Spring Fun
flowers
Claritin
gardening gloves
umbrella (or special small umbrellas for the kids)
36. Luck Of the Irish
green bead necklaces
chocolate gold coins
lottery tickets
ginger ale
37. Family Garden Basket
flowers
seeds
gloves
pinwheels
new sprayer head
Miracle-Gro Single Fertilizer Packs
38. Easter Basket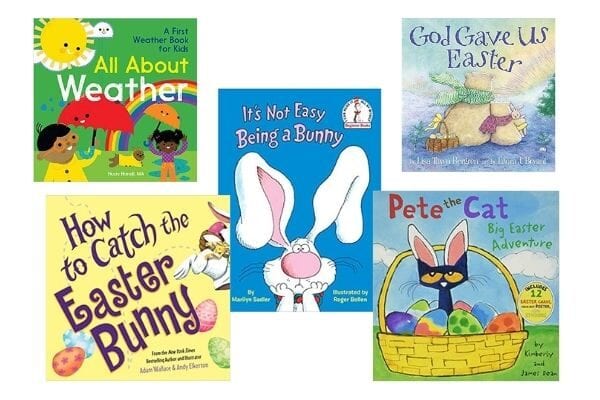 *See more ideas: Boys Easter Basket Ideas, Girls Easter Basket Ideas, Easter egg fillers that are not candy >>
39. Cinco De Mayo
A gift card for Mexican takeout
chips and dip
A documentary or books about the ancient Mayan civilization
A playlist of Mariachi
40. 4th of July
pop-its
root beer
pop rocks or other traditional candy (Crunch, Cracker Jacks, Sour Patch)
paper plates
41. Summer Fun Family Gift Basket
sunscreen
bubbles
water balloons
bug repellent wristbands/stickers
sunglasses
42. Back-to-School
markers
crayons
school snacks
gift card for new school clothes or shoes
notebooks with cool pens
43. Fall Family Fun Gift Basket Ideas
pumpkin spice anything
apple cider
Supplies to make caramel apples (apples, sticks, caramel)
travel mug
44. Halloween Gift Basket
Healthy snacks, treats, or homemade goodies
Halloween stickers
Caramel corn/Kettle corn
Glowsticks or flashlight for trick or treating
Halloween coloring and activity books
Festive plates and napkins
Find a free we've been booed printable here to go with this gift!
45. Thanksgiving Family Gift Basket Ideas
Christmas Gift Basket Ideas for Families
Next, these unique Christmas family gift basket ideas will make your holiday bright!
46. Hot Cocoa "Bar"
different flavored hot cocoa
stirring sticks
candy canes
marshmallows
whipped cream or chocolate sauce
47. 12 Days of Christmas Family Gift Basket
This diy gift idea is AMAZING! And unique because it goes with the song!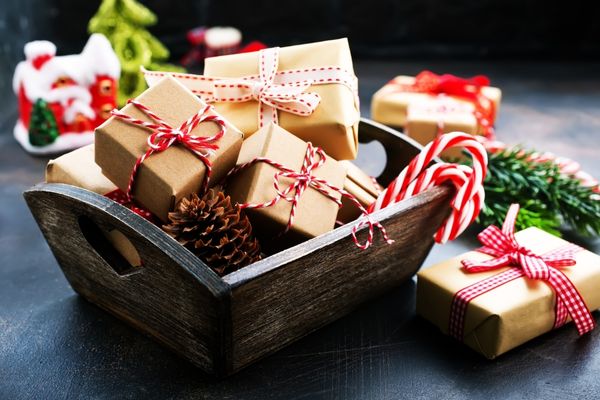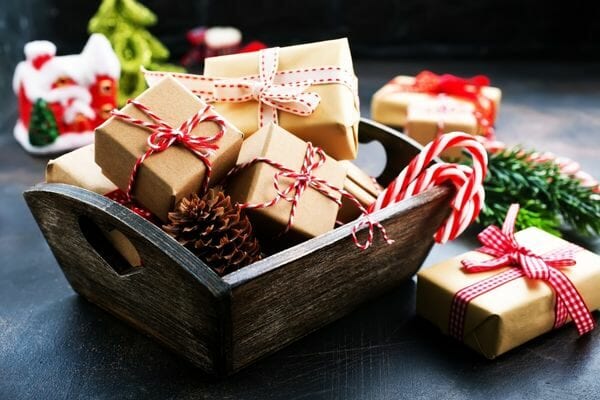 See many more ideas for this unique 12 days Xmas gift here >>
48. Let's Build: Gingerbread House Essentials
a gingerbread house kit or graham crackers
candies
icing
parchment paper
cake decoration piping
49. Christmas Eve Gift Basket
new pajamas
hot cocoa mix
an updated family photo
candy canes
a Christmas ornament
See more excellent ideas for a Christmas Eve box gift here >>
50. Gift Wrapping Basket
51. Unique First Christmas Story Gift
52. Christmas Family Game Night Gift Basket Ideas
53. Christmas Activities Gift Basket
This gift incorporates the idea of an advent calendar theme. Grab the free printable for the calendar here, and then include items for the activities. Here are some:
supplies for reindeer food (oats and sprinkles)
a gingerbread house kit
a Christmas puzzle
54. Christmas Movie Night Basket
Your favorite movie
the book that goes with the movie (Polar Express, The Grinch, Elf)
snacks and drinks
a fun activity or coloring page that's themed with the movie (Ex. a train ticket, a Grinch coloring page, etc)
See 6 specific Christmas movie nights here >>
55. 12 Days of Christmas Self Care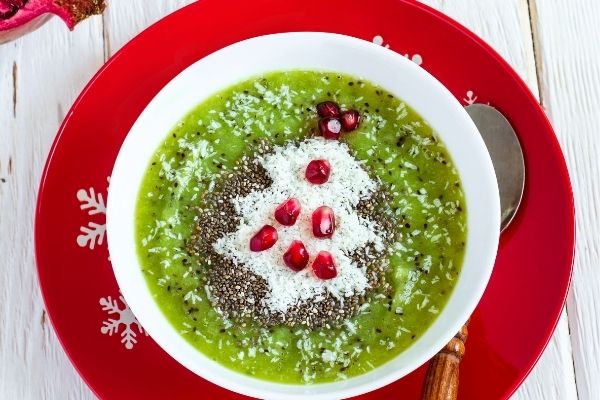 56. Christmas Candy Making Basket
dry ingredients or mixes for the recipes
measuring cups
57. Christmas Card Making Kit
blank cards
Christmas stamps and ink
Christmas stickers
markers or crayons
Special Occasion Family Gift Baskets
And finally, this list of things to put in a gift basket is for birthdays, graduation, and other milestones a family celebrates.
58. Birthday Family Gift Basket Ideas
59. Pop the Bubbles: It's Time to Celebrate!
Great for New Years, engagements/weddings, promotions, anniversaries, and girls nights.
champagne
juice
fun cocktail napkins
60. Graduation Gift Basket
The new graduate will find all of these items useful.
soap and shampoo
coffee
planner
granola bars
laundry detergent
post-it notes
pens
61. Parent Survival Gift Basket Ideas For New Baby
coffee
diapers
energy bars
Wet Wipes
paper plates
62. New Mom Self Care Package
See this creative new mom care package idea for more >>
63. Retirement
slippers
travel magazine
champagne/whiskey + celebratory cigar
"Retired" ball cap
64. New Home Family Gift Baskets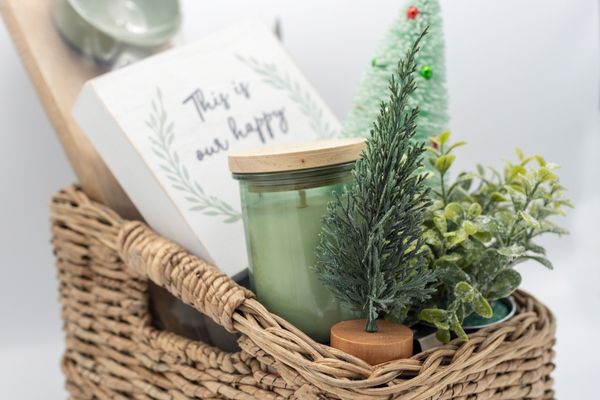 bottle of wine
loaf of bread
coffee mugs &/or coffee
new plant (or fake plant)
65. New Pet
leash
pet toys
blanket or bed for the pet
To Consider With Fun Family Gift Baskets
Have you given or received any of these fun family gift basket ideas? Leave a comment and let me know!
Other Great Gift Posts You'll Love…
65 Fun Gift Baskets For Families