Free Printable Christmas Gift Tags That Save Time and Money
Free Christmas Labels for Your Beautiful Presents
Why spend money on Christmas tags when you can print them off?
I've been asking myself this question the last few years!
So, today I've made some simple yet pretty free printable Christmas gift tags to add a little love to your Christmas presents!
In this post you'll find:
Creative and cheap ways to wrap holiday gifts
The free printable gift tags download
Easy instructions for using them
More free Christmas labels from around the web
This post contains affiliate links, and I may earn a commission at no cost to you. See my disclaimer for more.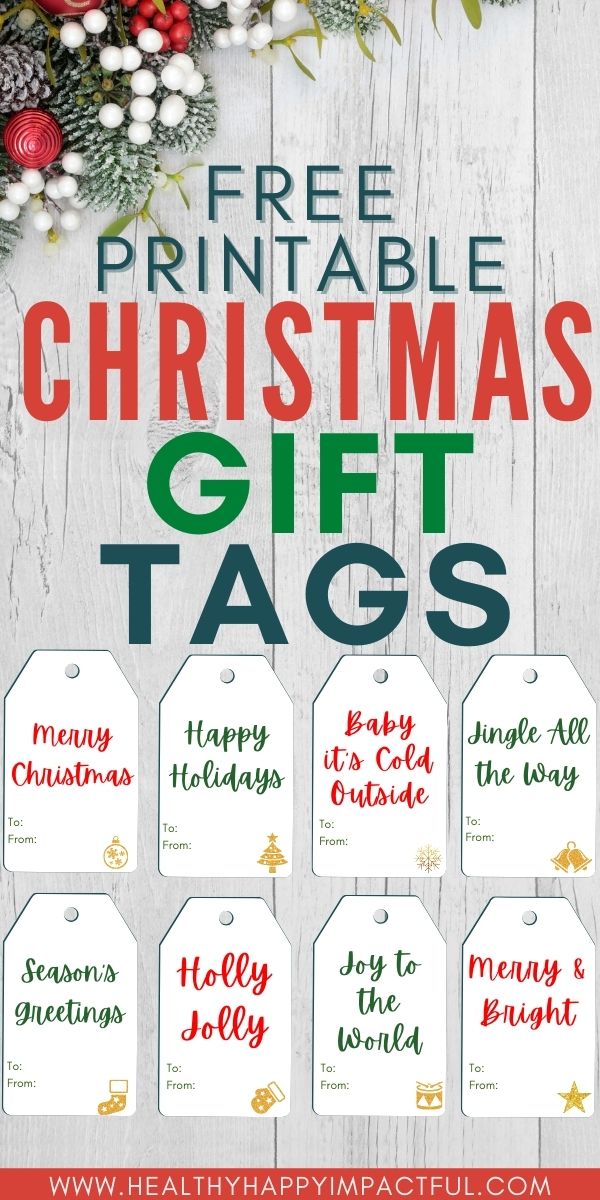 The background for these cuties is white so that we don't have to worry about printer ink costs!
Check out more money saving holiday tips HERE.
Creative DIY Gift Wrapping Ideas
The tags are a great start! And here are a few other ways to keep wrap cheap and unique!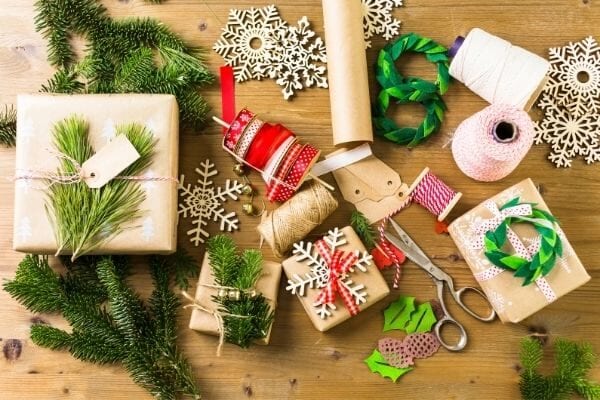 Up-cycle maps or an old atlas as gift wrap. This is great for the explorers in your life!
Use a cloth gift bag. Cloth bags are beautiful and reusable!
Create your own crayon paper! This idea for kids is so fun! Wrap the gift in brown or white paper and tape some fresh crayons to the front. Kids can spend the time before Christmas making their own wrapping paper for the present! You can do the same with stickers and white paper!
Repurpose tissue paper. Do you have a lot of tissue paper? Use some Christmas colors to wrap your presents!
Tie a candy cane to the top of every present. This is something small that makes them more special.
Include nature! Forage around for pinecones and fresh greenery to tie onto your more simple gifts.
Got some Christmas paper straws lying around? Bend them and make them into the shape of a star to decorate the top of your packages. Find them HERE.
Use photos as your gift tags! Give them the gift of a memory along with their Christmas present.
For Creative GIFT options: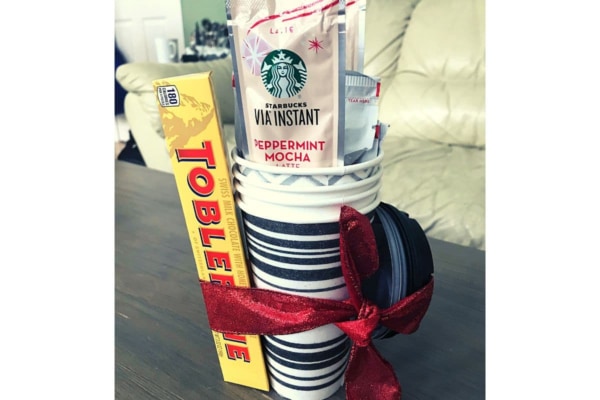 Now, Download the Free Printable Christmas Gift Tags:
How to Use Your Tags
1. Download the tags and print them off on heavy cardstock.
2. Then, cut them out on the trim lines and hole punch the top/middle with a hole punch.
3. Finally, stick a pretty ribbon or twine in them.
Woop woop! Doesn't get much easier than that! Check out more options below:
For lots of family fun, get the Christmas activity calendar now too!
More Free Printable Christmas Tags!
I like to keep my tags simple, but if you're looking for more color and creativity, check out the tags below!
Funny Christmas Tags
These funny gift tags from The Mom Friend are just the thing to add a few laughs to your holiday. Your kids would love them!
Unique Christmas Labels
These gift tags are different than anything I've seen before. Check them out HERE
Beautiful Christmas Gift Tags
These four free Christmas labels from Savor and Savvy are gorgeous!
Enjoy your free printable gift tags!
May they help make your holiday merry and bright!
Other Christmas Posts to Enjoy…