Best Christmas Scavenger Hunt for Kids: Free 2023 Printable
Try this free Christmas Scavenger Hunt printable for kids! It's an easy and fun Christmas activity for the whole family!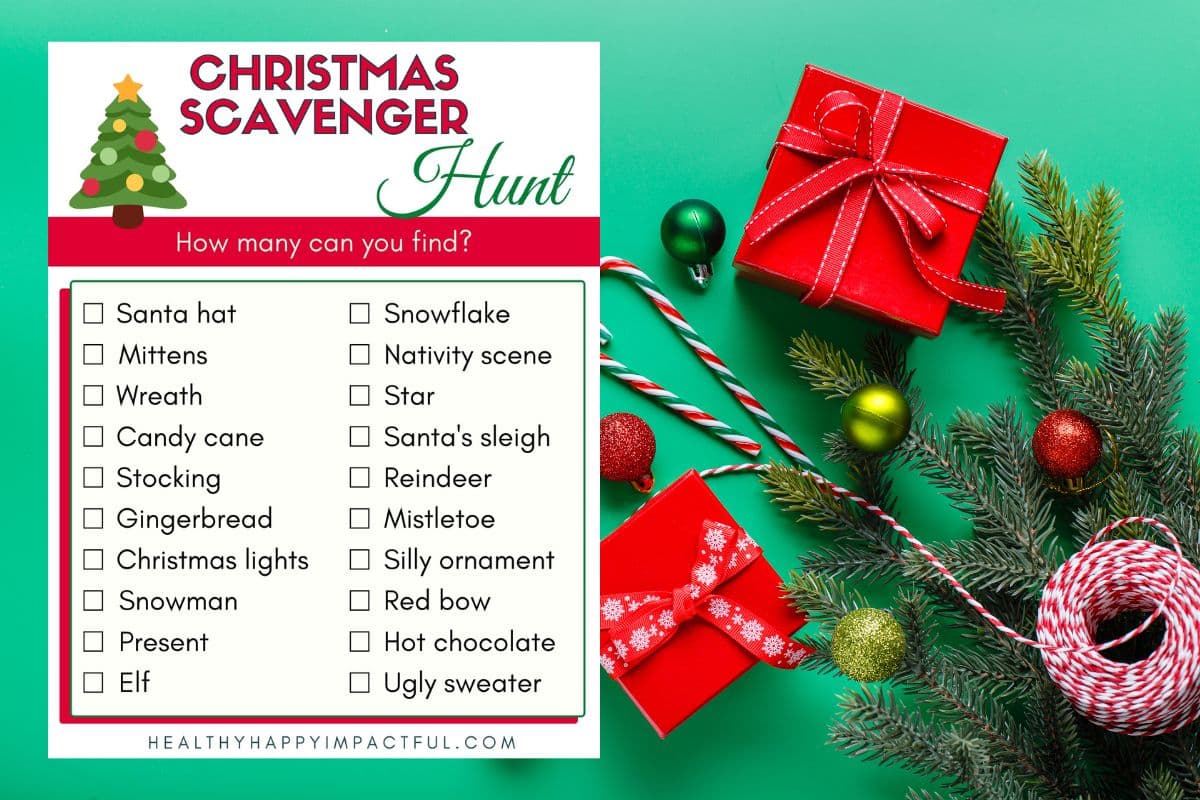 Why You Should Do the Christmas Scavenger Hunt Printable
It doesn't get any easier than this! Here's why you should try this printable scavenger hunt for Christmas this year:
It's FREE!
There's no prep (Just print and go!)
There's no work! Kids find things already laying around!
There's no clean up!
Seriously, is this not the BEST activity for kids?!
This post contains affiliate links, and I may earn a commission at no cost to you. See my disclaimer for more info.
Christmas Scavenger Hunt Items:
Santa Hat
Mittens
Wreath
Candy cane
Stocking
Gingerbread
Christmas lights
Present
Elf
Snowflake
Nativity Scene
Star
Santa's Sleigh
Reindeer
Mistletoe
Silly Ornament
Red Bow
Hot Chocolate
Ugly Sweater
Christmas Scavenger Hunt Instructions
Here's exactly how to do your hunt. Keep reading for variations and prize ideas!
1. Print out the download below on paper or cardstock.
Pro Tip: Pull the scavenger hunt up on your phone if you don't want to print it.
2. Kids can race to find items in your house or neighborhood—or both if time allows! Or set a time limit, and the child with the most items wins. Or continue until one child has found them all. Adjust the scavenger hunt based on your available time.
What if You Don't Have Items on the Printable List?
While many items on this list are holiday staples, don't worry if you're missing something—get creative! Display a photo on your phone or TV as a clever workaround, or explore the neighborhood for substitutes.
Chances are, if you decorate for Christmas, you'll likely have most of the hunt items!
Christmas Scavenger Hunt Printable HERE!
Grab the Xmas scavenger hunt pdf. Then, see variations and prize ideas below!
Variations to the Christmas Scavenger Hunt for Kids
A Christmas Photo Scavenger Hunt for Kids

Enhance the hunt with tech excitement! Give older kids a camera to snap photos of their finds. The joy of sharing their treasures with you at the end adds an extra thrill!
Pro Tip: My kids love taking pictures of the items they find with an iPad!
Related Post: Free Gratitude Photo Hunt
Make Teams
Divide your group into teams if you have a large number or younger children participating. Have them pick funny Christmas team names before they start!
Bonus: To do the list multiple times, simply stick it in a page protector and mark it with a dry erase marker.
Repeat in different locations for varied results – at home, grandma's, outdoors, etc…
Related Posts:
Prizes for the Game Winner
Whoever finds the most wins! Here are a few fun Christmas scavenger hunt ideas for easy prizes:
Get free pre-made coupons HERE>>
More Holiday Tradition Ideas
Looking for great ways to build remarkable relationships?! Look no further! Check out my affordable ebook with 260+ family traditions – perfect for strengthening bonds and making memories this holiday season!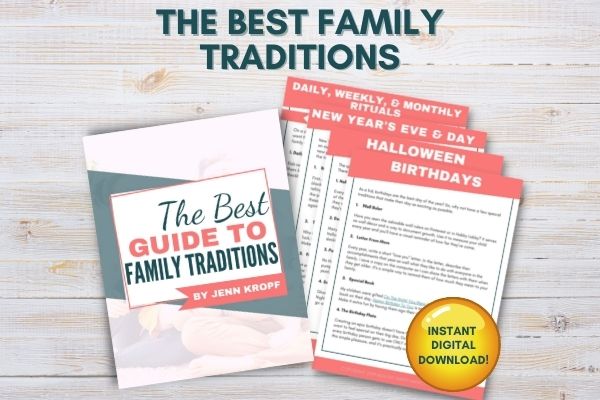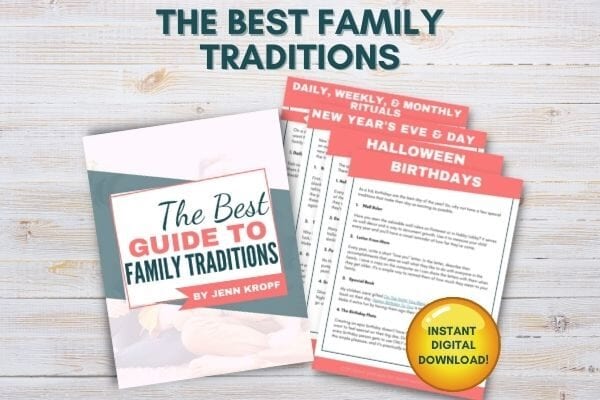 Christmas Games & Questions
Add these games and questions to your holiday celebrations.
Christmas This or That
To play, give a choice between two fun Christmas-related topics. Use the free Christmas this or that printable.
Play Christmas Charades
Your family will love these ideas for Christmas Charades.
Play Holiday Trivia
Grab your team and pick from festive holiday trivia:
Who Is Most Likely To?
Who is most likely to wear an ugly sweater that lights up? Play Who Is Most Likely To Christmas Edition!
Christmas Read Aloud
Christmas Riddles & Jokes
Host an open mic night in front of the fireplace!
What's Next?
Next, if you're looking for more holiday fun, check out my free December activities calendar – also free in the resource library!
You'll Love These Other Helpful Christmas Articles…
Have Fun With This Christmas Hunt Free Printable Game