Fantastic FREE Printables You Should Try
Great news! I've been cranking out free printables for you like there's no tomorrow!
BUT, we needed a place where you could find them ALL!
So, here are all the free downloads on the site, split up into 4 main categories!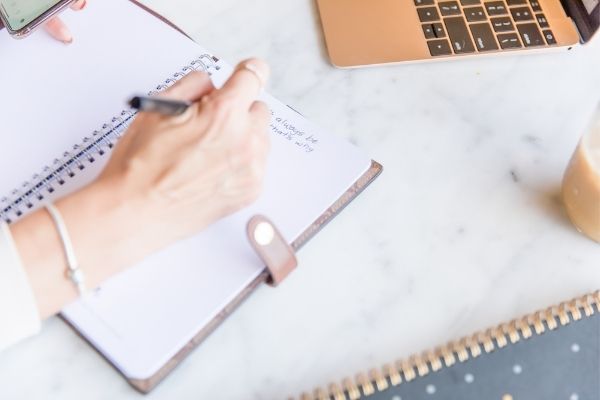 Family & Kids
Holidays & Celebrations
Health & Wellness
Personal Growth
Some freebies can only be accessed by email subscribers in my free resource library, and I noted them below. Also, please remember that these freebies are for personal use only!
And check back often, as I'll continue updating this post with any new freebies! 🙂
Family & Kids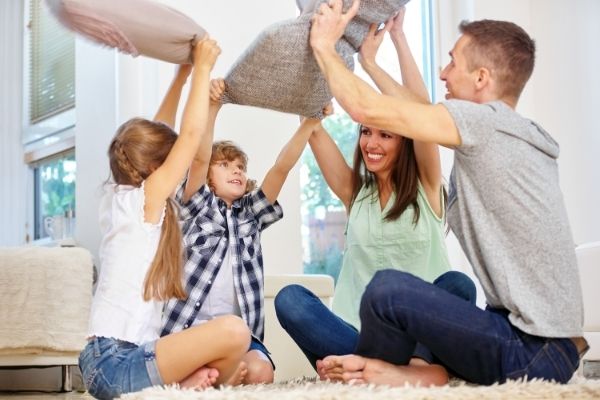 Family is forever. These downloads help you take care of and have exceptional fun with the ones you love.
Weekly Kids Chore Chart Template – Get the kids more involved in household duties with this blank chart!
Printable Kids Bathroom Cleaning Checklist – An easy-to-do list to keep in the bathroom so that kids can do this chore easily and correctly. (for email subscribers only)
Free Morning Routine Chart – Our daily routine checklists run our days, in a REALLY good way. Get your own! (for email subscribers only)
8 Printable Bookmarks to Color – These print right off the post and make for a great art project to get excited for reading.
Love You Notes for Kids – Drop a little love in your kids' backpacks or lunchboxes today! (for email subscribers only)
The Ultimate Fall & Summer Bucket Lists – Epic lists to get the most fun out of every season! (kid AND adult lists!)
Insightful After School Questions for Kids – A list of easy questions to get the conversation going after school.
The Best Activities for Kids at Home – A list of 75 of the best (and easiest) ways to keep kids busy!
Healthy Snacks for Kids – A list of 50 easy snacks that will nourish kids and adults!
Blank Love Coupons Template – Make your own coupons or coupon book for a fun DIY gift! (for email subscribers only)
10 Reasons I Love You Free Printable – a super easy free gift, and the post has lots of ideas for you. (for email subscribers)
Printable Coupons for Kids – These free coupons are great for small gifts and reinforcing good habits. We use them ALL THE TIME in our home. (for email subscribers only)
The Back to School Organization Calendar – A 30-day challenge to get the kids and you ready for the transition! (for email subscribers only)
The Family Bucket List Example – A printable full of great ideas for your family. (email subscribers only)
Thought of the Day Cards for Kids – Inspirational sayings to get them motivated.
Gratitude Conversation Cards – an easy way to practice gratitude as a family.

Sign up for kids email freebies here:
Holidays & Celebrations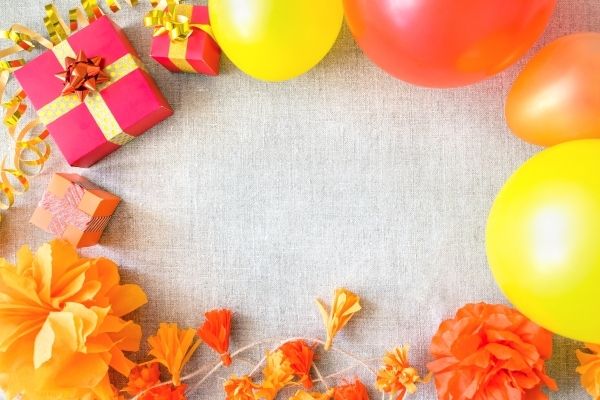 Celebrations are what add variety and excitement to our lives. Get the most out of them with these freebies.
85 Birthday Questions + Free Interview – A fun birthday (or anytime) interview for young kids.
Free All About Mom Printable/Mother's Day Questionnaire – Fun questions for kids to answer and give mom a meaningful gift this year.
Free All About My Dad Printable – Fun questions to answer about dad too!
St. Patrick's Day Treasure Hunt – Print these scavenger hunt clues and watch as your kids run through the house full of excitement.
Halloween Scavenger Hunts – 2 incredible hunts to get the kids moving this Halloween. (for email subscribers)
Halloween Boo Printables – A fun way to spread a little cheer to your neighbors!
Thanksgiving Menu Template – Need to plan a Thanksgiving meal? USE this template!
The Unique Photo Thanksgiving Scavenger Hunt – A great way to combine technology and gratitude with kids!
Thank You for Being a Great Teacher Printable – Give a little love to your hardworking teacher with this interview.
Free Printable Gift Tags – These simple yet pretty tags are ready to print and cut for epic diy gifts at Christmas!
Printable Shopping List Tracker – Stay organized during the holidays and use this template to do it!
Write a Fun Letter to Santa Claus – with this easy, colorful printable!
Cute Elf on the Shelf Free Notes – give your elf some added excitement this year!
Christmas Charades Game – lots of ideas and a free printable to get you started!
The Christmas Wishlist for Santa – a free printable that helps kids narrow down what they want.
Christmas Trivia Questions and Answers Printable – A unique twist on holiday game night!
Free Kids Scavenger Hunt for Christmas – keep those kids busy this holiday season. (email subscribers)
Free Printable Christmas Advent Calendar – A filled out calendar + blank copy in the resource library! (email subscribers)
Women's Health & Wellness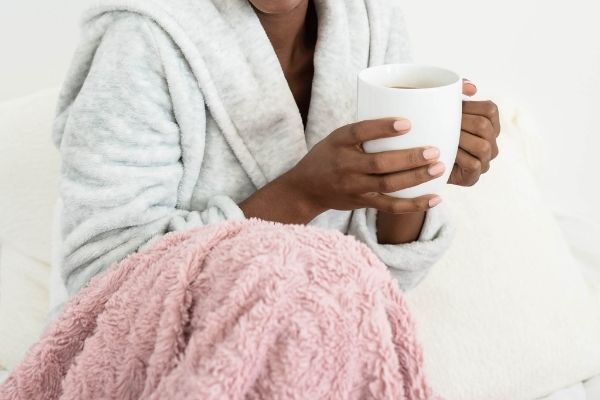 These free downloads help take care of our daily wellbeing!
The Free Weekly Self Care Checklist – Need to keep better track of your self-care? Use this! (for email subscribers)
How to Meal Plan + Weekly Meal Planner – A re-usable meal planner to be better organized!
An Epic List of Healthy Dinner Meals – A HUGE list of healthy meals! Use it with your meal planner (above) for keeping you on track.
100 Self Care Ideas When You've Had a Bad Day – We all need more self-love sometimes! This list gives you ideas on what to do! (for email subscribers only)
The Daily Self Care Checklist – Get a checklist example + blank copy to make your own! (for email subscribers only)
Brain Dump Template to Ease Your Racing Mind – Use this printable to get those tangled thoughts out of your head!
The 30 Day Self Love Challenge – A calendar to give yourself the love and joy you deserve.
For the self-care/growth freebies that go to email subscribers, get them here:
Personal Growth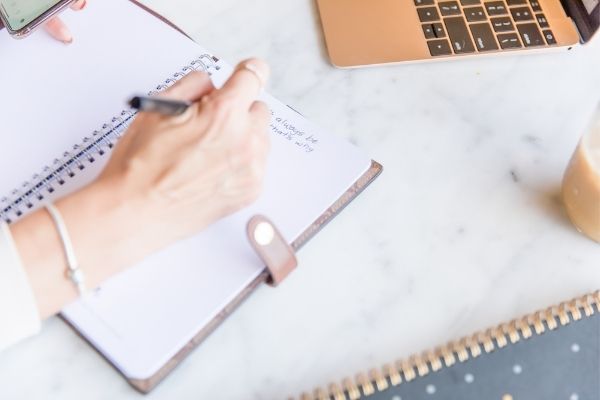 These free printables push you to grow in different ways and encourage you to live a life you love.
Try the Inspirational 30 Day Gratitude Challenge – Join me in this fun and joy-filled challenge! Get the calendar! (for email subscribers only)
60 Inspiring Gratitude Quotes + Free Wall Art – A beautiful printable to print and frame.
50 Gratitude Journal Prompts – Easy journal prompts to dig deeper into your blessings. (for email subscribers)
The Habit Tracker Printable Template – Improve your habits by tracking your progress!
The Block Schedule That Will Save Your Life – A free block schedule template to plan your days, and dramatically increase your focus and productivity.
The Sunday Checklist to Prep for the Week – Want to set yourself up for success? This checklist will help!
Pretty Weekly Planner – A blank weekly planner that can be used for ANYTHING – workouts, nutrition, homeschool, etc.
Free Vision Board Template – Plus all you need to know for how to create an amazing vision board.
*Looking for something you don't see? Leave a comment below and I'll see if I can create it! 😊
Affirmations Back to School Birthday Books Bucket Lists Christmas Date Night Easter Fall Family Night for adults For couples For friends For kids for women Free printables Gifts Goals Good habits Gratitude Growth Halloween Happiness Health Healthy Eating Healthy habits Kids activities Moms Mother's Day Motivation Newsletter New Years Organization Questions Quotes Routine for Adults Self-care Self-love Spring Summer Thanksgiving Time Management Trivia Valentine's Day Winter