Free All About My Dad Printable (For Father's Day) 2023
Printables that kids fill out on their own are easy and free. Plus, I know my husband enjoys hearing the funny things they say as much as I do.
So, today we've got a free all about my dad printable that is sure to get smiles and laughter this Father's Day.
All About My Daddy Questions
Now, we like printing the download, but if you don't have a way to print (or don't want to), simply use a phone to video record answers (just like with this birthday interview). Then, you'll have an amazing video to revisit in future years!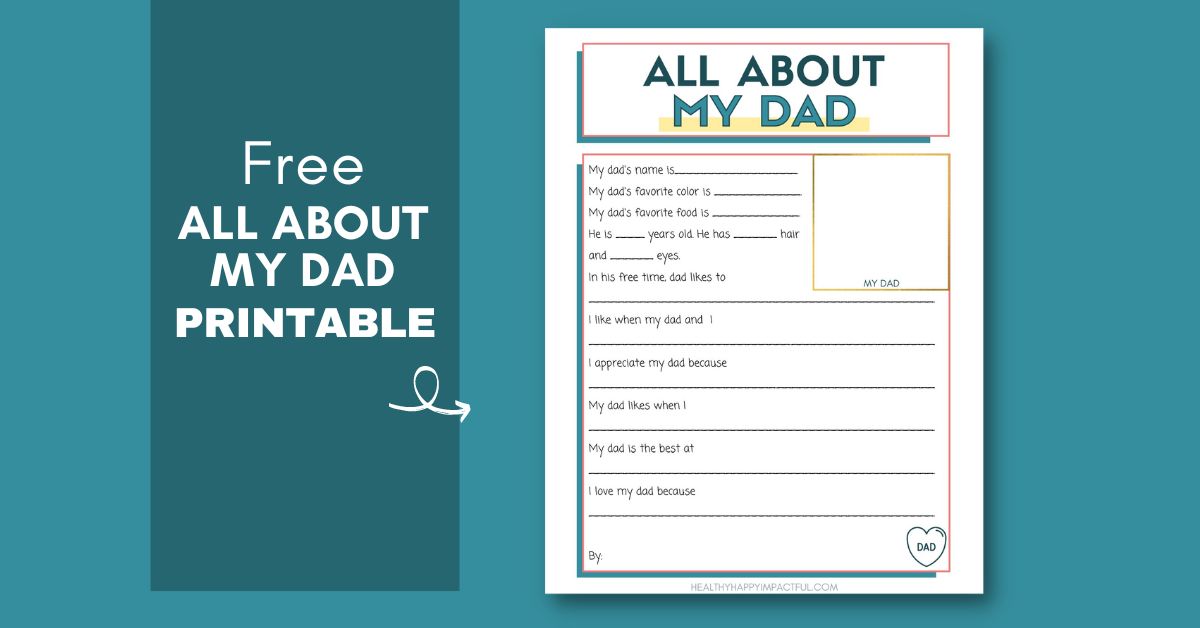 Below are questions to ask about dad if you're recording the answers. Skip down to the all about my dad printable if you'd like the pdf version! Or have fun recording on paper AND do extra questions on video.
Father's Day Questions: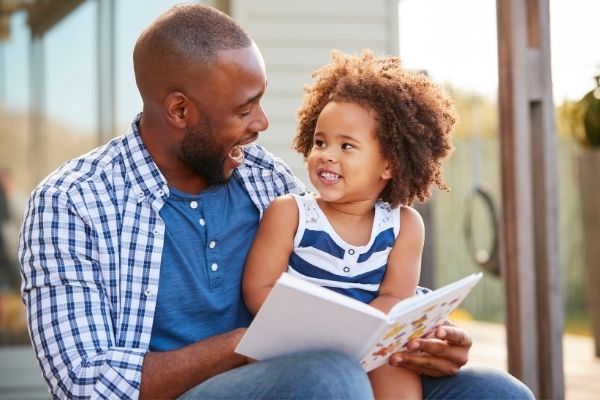 What is dad's name?
What is dad's favorite color?
What is dad's favorite food?
What is dad's favorite drink?
How old is dad?
What is dad's hair color? Eye color?
What does dad like to do in his free time?
What's your favorite thing to do with dad?
How would your dad describe you?
What does your dad like that you do?
Why do you appreciate your dad?
What is your dad good or best at?
What's your favorite thing about your dad?
Why do you love your dad?
What's dad's job?
How would you describe your dad?
When is your dad funny? When is he fun?
What does your dad always say?
When does your dad get mad?
When does your dad get excited?
What's your dad's favorite thing to cook?
What does your dad always forget?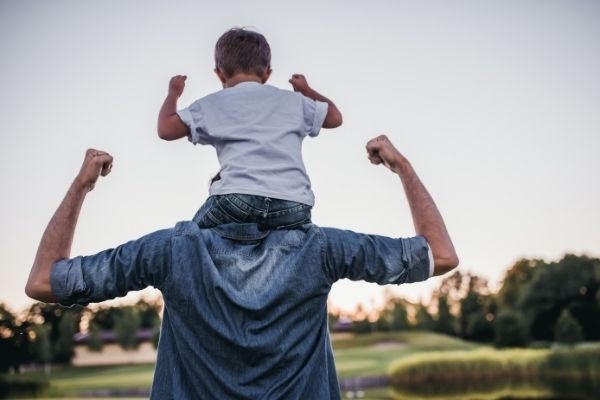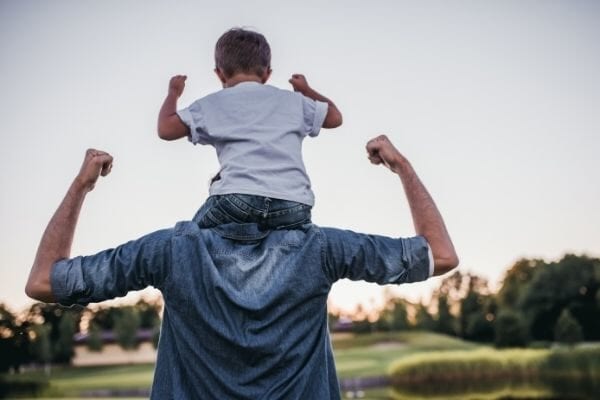 What's your favorite memory with your dad?
What do you call your dad?
If you could tell your dad one thing, what would it be?
What is something your dad has taught you?
What makes your dad "cool"?
What makes your dad "uncool"?
*For more awesome kids questions, check out:
Get the 2023 Free Printable Father's Day Questionnaire
Get access to LOTS more freebies just like this below:
Now, bookmark this all about my dad printable, and make it an annual tradition to see what the kids come up with year after year. My guess is you'll find some surprising answers and changes!
Related Posts:
Fun Ways To Give The 'All About My Dad' Printable
Once your kids have completed the All About My Dad printable, present it to dad in a fun way:
Pick out a frame that dad will like and frame the printable.
Make a yearly Father's Day questionnaire book and add the printable to it each year. Use page protectors and a three-ring binder to make it easy.
Make a large card. Glue the printable to a 12 x 18 piece of construction paper, fold it in half and have your child trace their handprint on the other side of the construction paper.
Roll the All About My Dad printable up, tie a ribbon around it, and present it as a scroll.
Check Out Another Fun Free Father's Day Printable:
Printable Father's Day Card to Color
It's a pity we only set aside one day a year to thank dads for everything they do for us. Make this Father's Day extra special by creating a homemade card using these free cards.
The fact that you made it yourself is the gift that Dad will appreciate the most.
Find this adorable card at Crafts By Amanda.
5 Unique Father's Day Gifts To Buy & Make
Here are just a few ideas for dad this Father's Day.
1. Worktunes Hearing Protector with Bluetooth Wireless Technology
Give your dad the gift of these awesome, adjustable, noise reduction head phones. Whether taking calls for work or mowing the lawn, or listening to his favorite music, every dad will enjoy these wireless headphones.
2. How To Brew: Everything you Need to Know to Brew Great Beer Every Time by John J. Palmer
Learn to brew beer with the steps and recipes needed to make a delicious and refreshing drink at home.
Related: Hobby Books For Adults
3. iPhone Charger Station for Multiple Devices
Dad will be able to charge all of his devices including his Apple watch, iPhone, and Airpods with this docking station.
4. Personalized Photo Puzzle
Pick a family memory and turn it into a photo puzzle that everyone enjoys helping dad put together.
5. 'DAD' Picture
Take pictures of your kids spelling out DAD with their bodies. Frame it or put it on a card to make a personalized and meaningful gift for Father's Day.
*For more excellent dad gift ideas, see the Father's Day Gift Guide for 2024
And if you are looking for fun things to do with your dad on Father's Day, have fun with these Father's Day Trivia Questions and Answers!
BONUS: Things You Love About Dad
Grab a few popsicle sticks and get writing!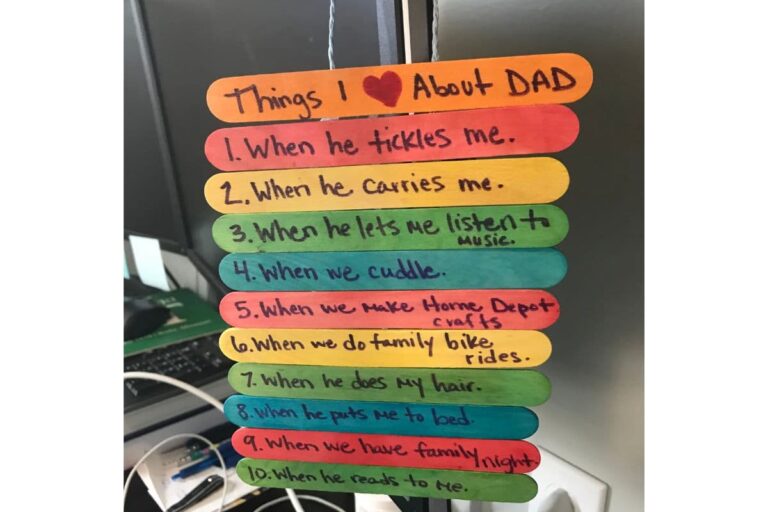 To Consider With the All About My Dad Free Printable
Just print on regular-size paper (8.5 X 11) or use the ideas above and you're good to go.
Kids say the darnedest things, so why not encourage their honesty.
Happy Father's Day friends!
Other amazing family posts from HHI…