15 Festive Halloween Traditions To Start This Year
The BEST Halloween Traditions for Families
Do you love to be spooked? Or just watch all the adorable little kids run around sugar-crazed? Then, this is your holiday!
I've got the best family Halloween traditions to truly get you into the spirit with the kids. There's a lot to love about this fun and creepy holiday, and numerous ways to bring people together.
This post contains affiliate links, and I may earn a commission (at no cost to you). I only mention products I love and recommend. See my disclaimer for more.
Make one or two an annual event, and you'll have unforgettable family memories down the road!
1. USE HALLOWEEN PHOTOS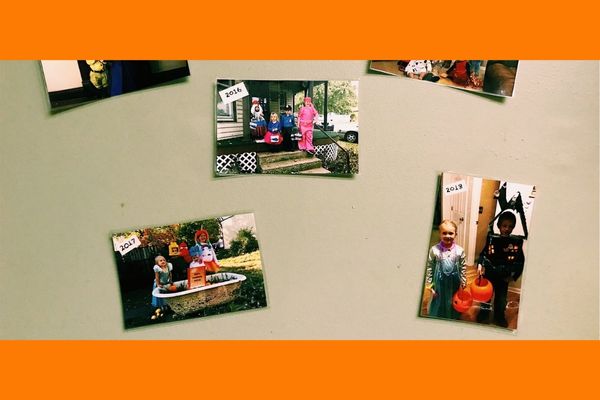 First, one of our favorites! Normally, I STINK at printing photos, but I make an effort for this one occurrence.
Every year, I print off last year's picture of the kids in their costumes. I add it to the stack and use all of the past photos as decorations in our house for October.
The kids LOVE seeing what they wore in previous years. Plus, it's a way to keep the past alive and see how they've grown.
2. WATCH SCARY, OR NOT-SO-SCARY MOVIES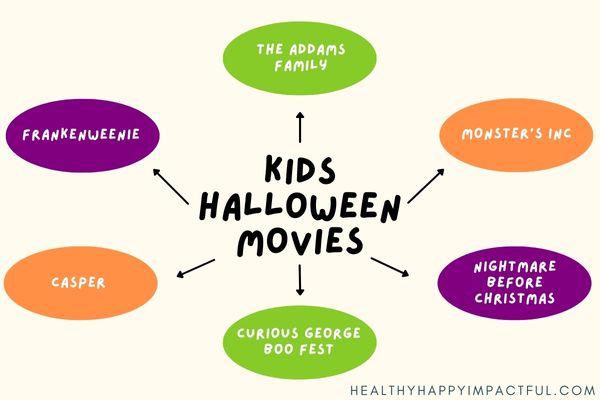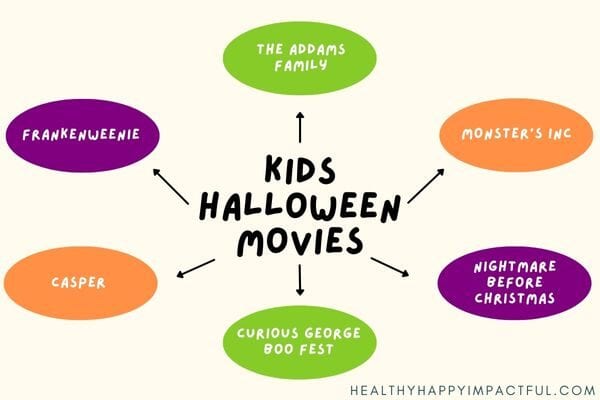 Our kids are little, so we're not into the scary stuff yet, but there are so many family-friendly options! Make a caramel apple bar to go with your movie night and you're set for a super fun October family night! Check out any of these!
What's your favorite Halloween movie?! I'd love to know in the comments!
Related Post: Free Fall Bucket List Printables for Kids & Moms
3. VISIT A PUMPKIN PATCH
Visit the pumpkin patch or an apple cider mill to check out the fall goods, see a few petting zoo animals, and get an apple cider drink.
It's the perfect way to spend a Saturday in October! Plus, this usually makes for a gorgeous ride out in the country.
4. CARVE PUMPKINS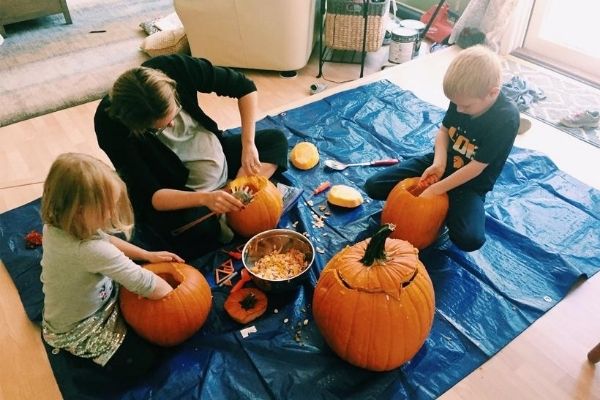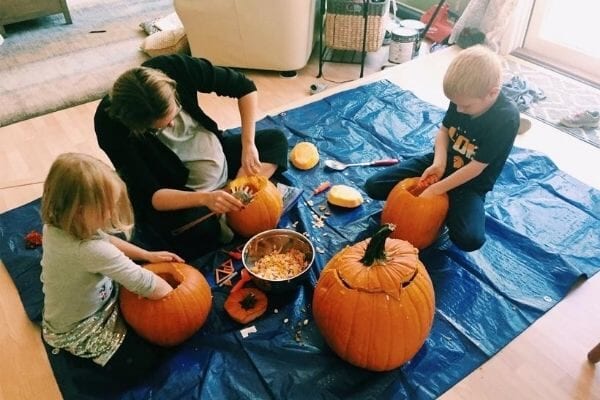 No Halloween is complete without a night devoted to carving and decorating pumpkins!
We like to set a huge tarp on the floor (in the picture above) and go to town. It makes the clean up SUPER easy!
5. TRY THE SWITCH WITCH
Anyone else get SO MUCH CANDY around Halloween?
It comes from everywhere when you have kids, and a few years ago we wanted to tame the candy overload. So, we found the idea of the Switch Witch and her naughty (and hungry) bats.
The kids leave out some of their candy on the night after Halloween and the witch stops by in the middle of the night to replace it with a small prize.
Last year, we gave the kids a choice, and they both chose to put some candy out for the witch. They enjoy her silly story, and they still keep their favorite candy pieces. Yet, it significantly cuts down on the amount of candy around.
This website has a cute poem that we read before we do it!
6. USE YOUR FIREPIT
Our neighbors love to throw out their fire pit every year and have the neighborhood make s'mores!
The kids LOVE it, and the parents get to stop and chat for a few minutes between the craziness of running from house to house.
Check out this article about Fun Fall Date Ideas for other ways to use your firepit!
7. SERVE FUN & HEALTHY FOOD
There's a lot of really fun food that's also healthy for Halloween. Try any of these for a great snack or meal!
Related Posts:
8. TRY REVERSE TRICK OR TREATING
Next, a great way to promote giving is by starting a "boo" tradition! Have the kids make small goodie bags and drop them off at neighbors' houses! Check out a free "boo your neighbors printable" here!
They'll love ringing doorbells and running, and they'll feel good doing something for others.
9. VISIT A FALL FESTIVAL
October is FULL of local festivals and parades. So, check your calendar and take advantage of what your local community has to offer.
Then, make it one of your Halloween traditions to hit one festival every fall!
10. MAKE SOME CRAFTS
Devote a few hours every year to making a few easy and spooky crafts that the kids can put up around the house.
Check out these paper plate spiders and other fun crafts HERE.
11. TAKE AN ANNUAL PUMPKIN WALK
We always pick one night before Halloween to take a neighborhood walk and count how many pumpkins we see on doorsteps.
Not only is it a great active time together, but the kids get really into it
For more fun hunting for things, try the free Halloween Scavenger Hunt for Kids.
12. CELEBRATE DAY OF THE DEAD (Dia De Los Muertos)
Do you have a loved one that has passed? Steal a page from the "Day of the Dead" and put up a photo and candle of your loved one. Perhaps even make something that he or she used to love to eat.
Then, spend a few minutes sitting around with your family remembering the good times.
13. MAKE A SCARECROW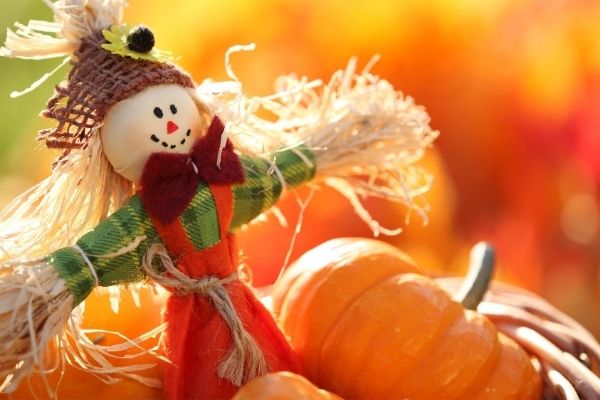 And finally, try this fun and easy family activity every year.
First, find simple materials from a thrift store, and then make a scarecrow to put out in your front or back yard.
The kids will love seeing it every time you come and go! Additionally, you can take a picture of it every year and document how your scarecrow evolves!
14. READ HALLOWEEN BOOKS
Check out fun Halloween books at the local library, make a fort, and read by flashlight! Our favorites include Room on the Broom and Ten Timid Ghosts.
Related Post: Best Halloween Kids & Young Adult Books
15. HAVE A COSTUME CONTEST
Invite friends over and have a yearly costume contest! Hold votes for the most creative, the best dressed, the scariest, and the cutest.
To Consider With Halloween Family Traditions
Do you LOVE traditions?! You're at the right place! Check out my ebook "The Best Guide To Family Traditions" – 260+ Ideas To Build A Remarkable Family Bond. This reference book of detailed traditions is the perfect addition to a fun-filled holiday season! Halloween, Thanksgiving, Christmas, & New Years are ALL included!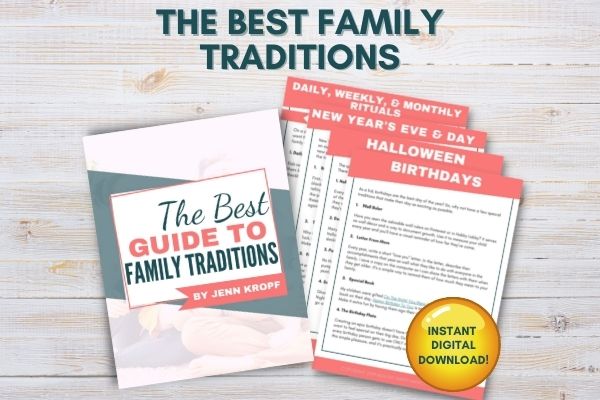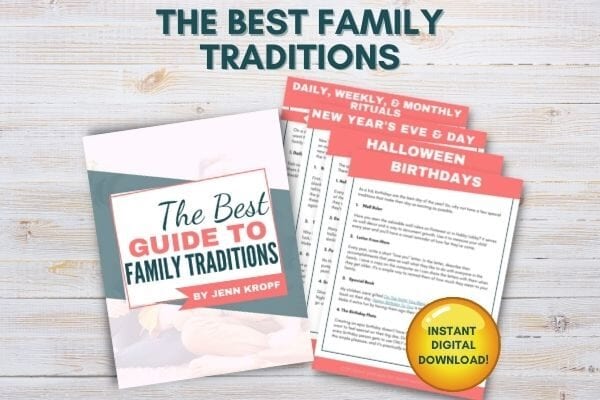 And remember, make the holiday fun and festive for your family, but also make sure it's fun for YOU! Anything too elaborate or only pleasing to others won't be worth it!
What are some Halloween traditions your family loves? We'd love to know!
You May Also Enjoy…


15 Halloween Kids Tradition Ideas For Families