21 of The Best Healthy Recipes For Fall
Fall Recipes to Keep You Feeling Good
Football, pumpkin lattes, and school are all now upon us. Know what that means? It's time to get ready for FALL with new healthy recipes!
The cooler temps and change in season are always welcome here after a hot summer, and we LOVE fall produce!
Stock Up on Healthy Fall Foods
First, let's take advantage of the new veggies and fruits in season. Make sure you spot these items coming soon in your grocery store and farmer's market!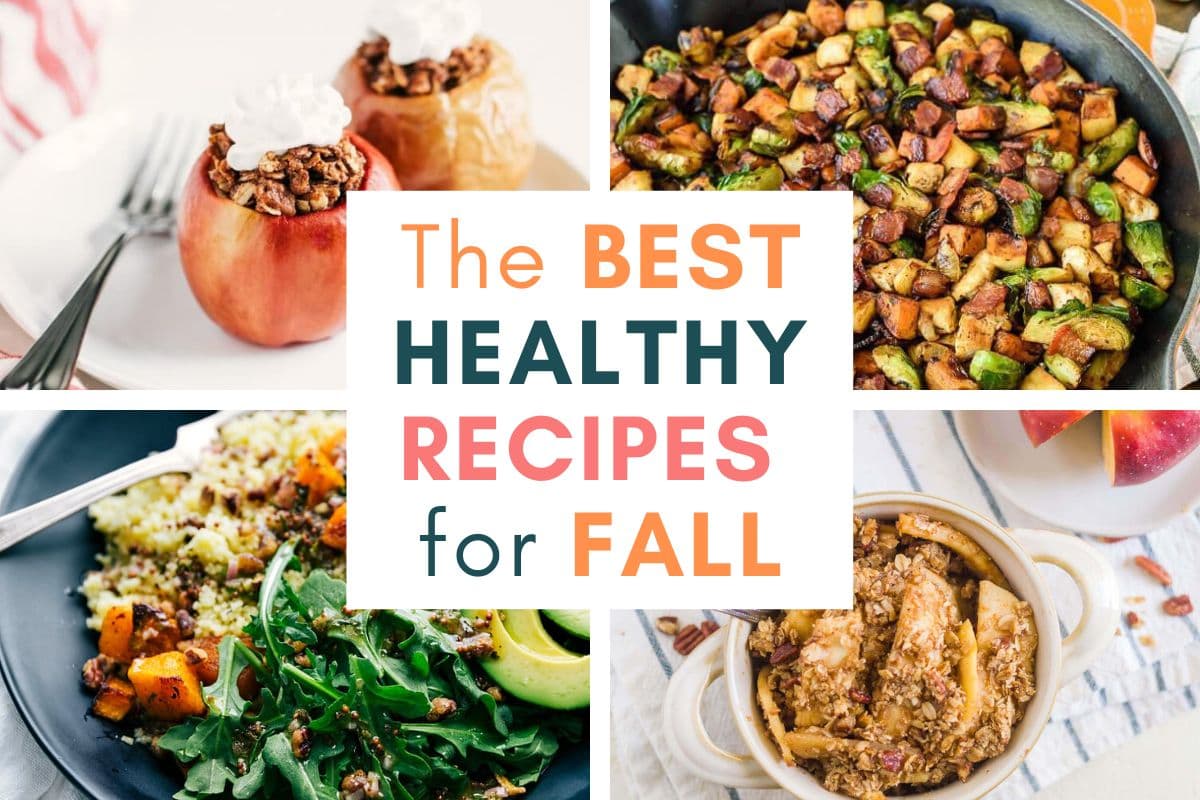 Squash (butternut, acorn, spaghetti)
Apples
Pears
Sweet Potatoes
Potatoes
Parsnips
Broccoli
Pumpkin
Greens
Brussel sprouts
They'll be in season, nutritious, and cheaper. And to make good on this produce, I've got 21 delicious and healthy fall recipes. This season, we're fueling our bodies with the right kind of stuff!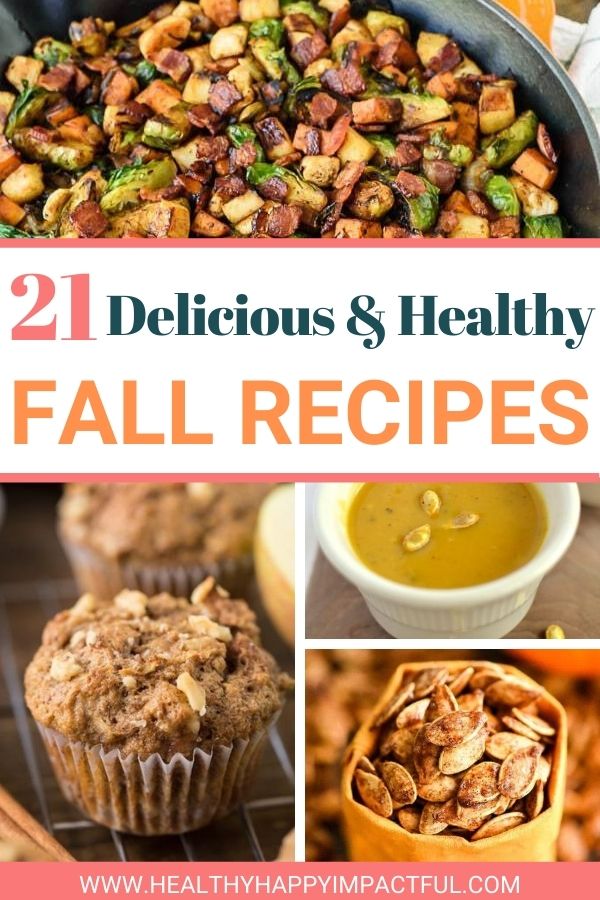 Below, you'll find healthy ideas for breakfasts, lunches & dinners, desserts, and snacks. So, find a pen now to get meal planning!
Healthy Fall Recipes: Breakfast
1. PUMPKIN BAKED OATMEAL
I'm always looking for ways to make more food at once. And this is a perfect solution! Make it Sunday night and have this fun pumpkin oatmeal for several days!
2. HEALTHY PUMPKIN PANCAKES
We think pancakes should have their own food group in our house, and these pumpkin pancakes scream FALL is here!
3. COZY AUTUMN BREAKFAST CASSEROLE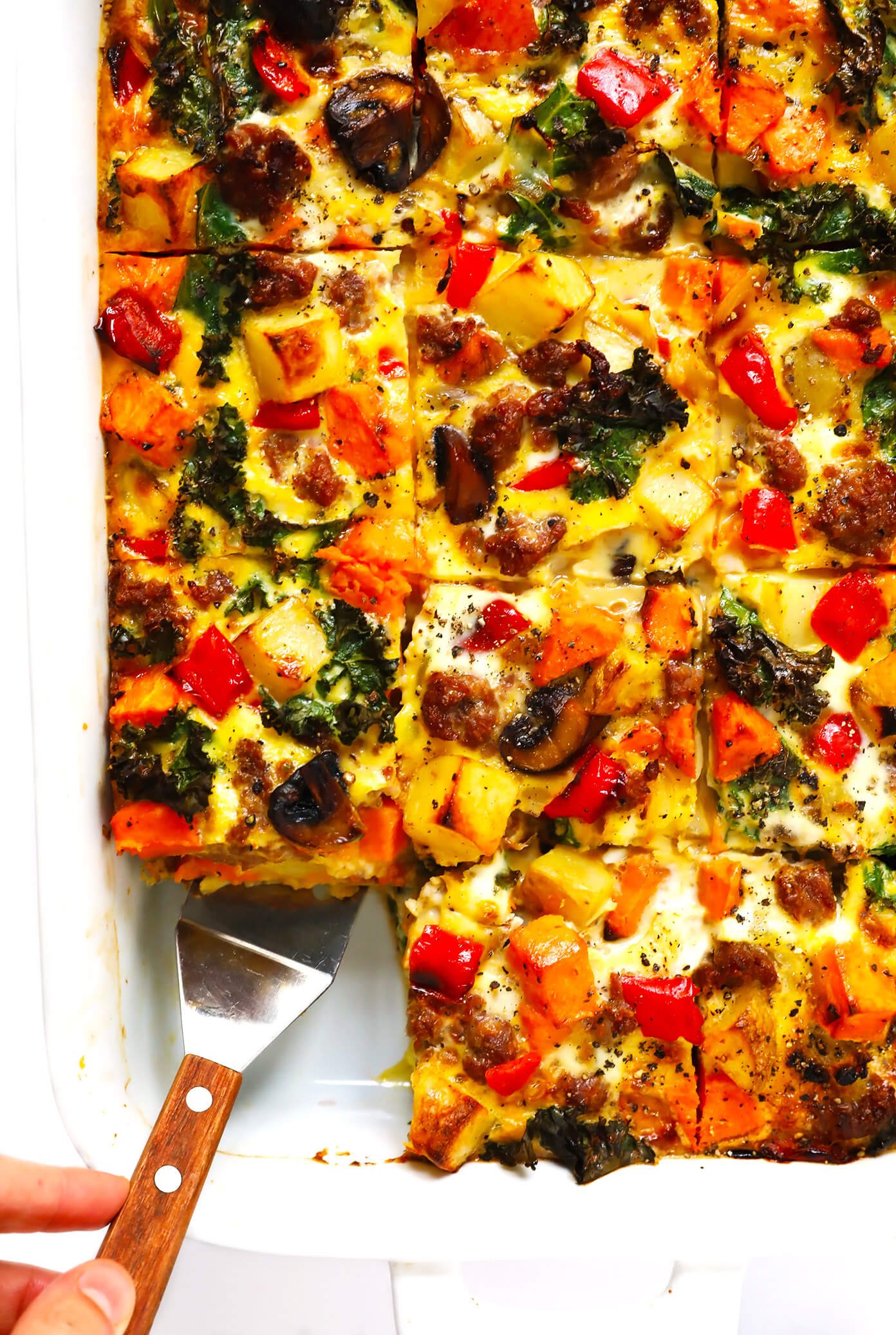 Eggs do such a great job of filling you up, and this healthy casserole is also loaded with veggies. It's a delicious and super healthy way to start the day.
4. CINNAMON APPLE BREAKFAST BARS
My kids are into ANYTHING that looks like a bar, but I don't always love the ingredients in traditional bars.
This homemade, gluten-free option could be made in a big batch and eaten all week. Plus, it has just a few ingredients and looks ridiculously simple to make!
Lunch & Dinner Recipes
5. ROASTED BUTTERNUT SQUASH BOWLS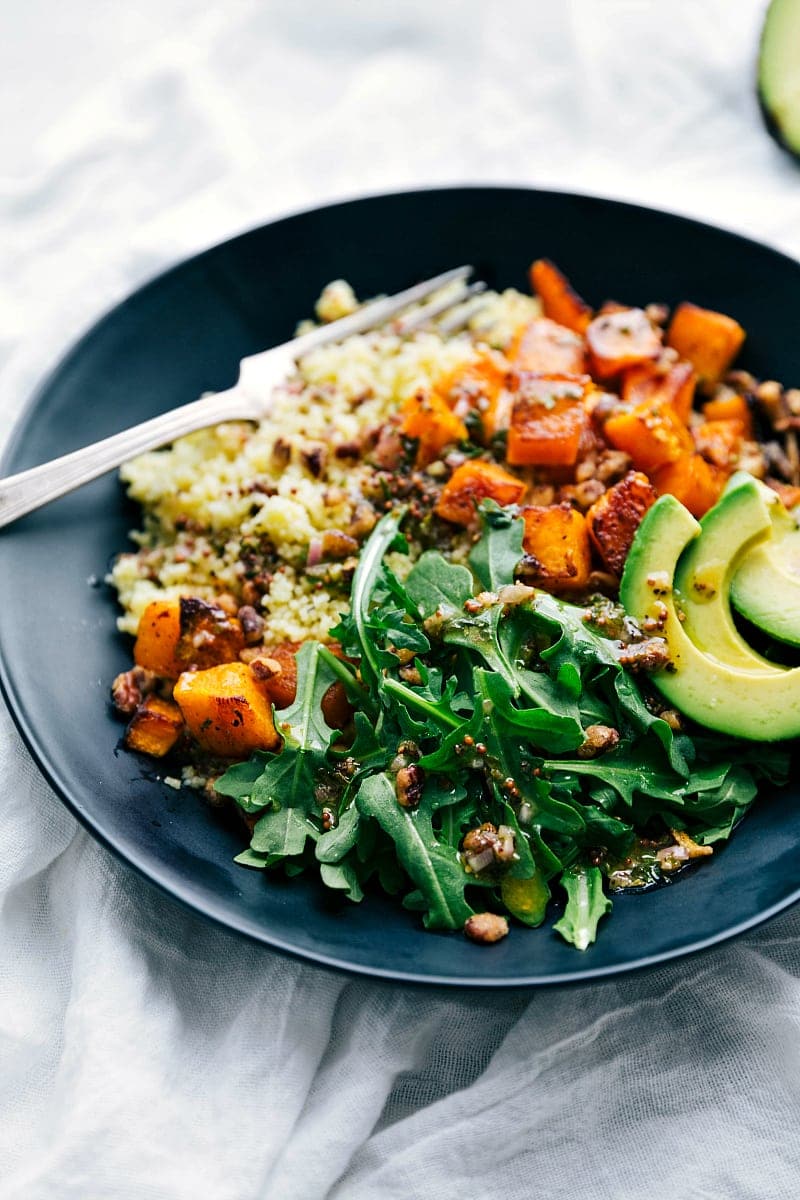 Doesn't this bowl look so good?! It's got a little bit of ALL of the great stuff we need in our bodies. Veggies, complex carbs, and protein, in a beautiful fall dish.
6. HARVEST CHICKEN SKILLET
This hearty skillet will keep you full for hours! It boasts many of those favorite fall foods that are in season.
7. VEGGIE LOADED TURKEY CHILI
Chili is a staple in our house, and we like to experiment with different kinds. This chili is a lighter version of the traditional and is jam-packed with all of the vitamins and minerals we need out of a good meal.
Related Post: The Fun Fall Bucket List for families in 2023 (make chili is on the list!)
8. ACORN SQUASH WITH SAUSAGE, SPINACH, FETA
This beautiful dish is a great way to try acorn squash if you've never had it before. The feta on top finish it off with a great savory flavor.
*Related: Fall Food This or That Questions
9. CURRIED BUTTERNUT SQUASH SOUP
Squash soup makes a regular appearance at our house for a lot of great reasons. It's delicious, healthy, and easy to make. This version gives it just a little kick to warm you up on a crisp night!
10. TACO STUFFED SWEET POTATOES
Who doesn't love tacos? Try this healthier take on our favorite Mexican food and see what everyone thinks!
I love this dish because it seems extremely versatile. Add cheese, guac, peppers, or anything you'd like to it!
11. COLD FIGHTING CHICKEN NOODLE SOUP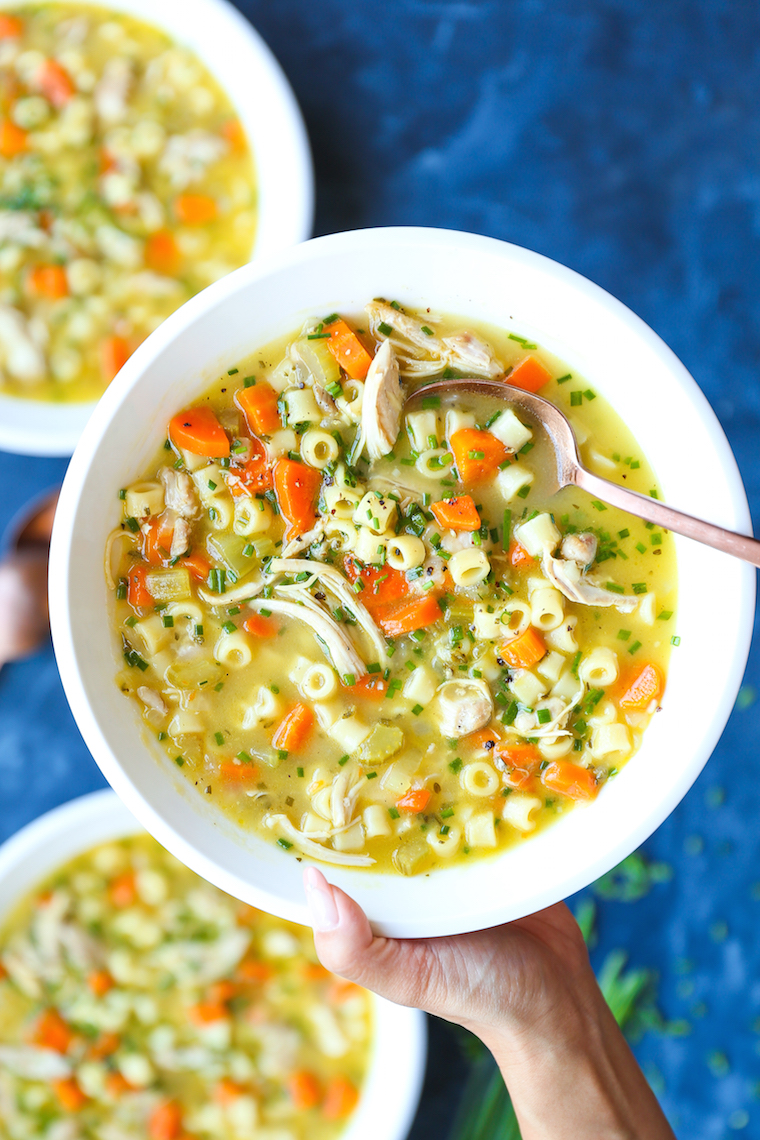 Fall usually brings a few viruses with it. So, this year be prepared with a chicken noodle soup recipe that is great at fighting colds!
Substitute whole wheat noodles for an even healthier version.
12. PORK CHOPS WITH ASIAN PEAR & CARAMELIZED ONION
This is a perfect sweet and savory combination for something a little different for dinner! It looks very simple, and only has 5 steps!
13. LOW CARB STUFFED SPAGHETTI SQUASH BOATS
Doesn't this dish look delicious? My mouth is watering just looking at it!
If you need to ease into eating spaghetti squash, this is a great way to do it! It still has all of the things that make spaghetti yummy!
Healthy Fall Desserts
14. PUMPKIN PIE TRUFFLES
Um truffles? Yes please!
And these pumpkin pie truffles are sweetened with just maple syrup and chocolate chips. This would be a perfect healthy dessert or appetizer for a Thanksgiving gathering.
15. HEALTHY APPLE CRISP
Apple crisp is one of those desserts that evoke a lot of childhood memories for people. Try this guilt-free, gluten-free version with clean ingredients!
16. CINNAMON OAT BAKED APPLES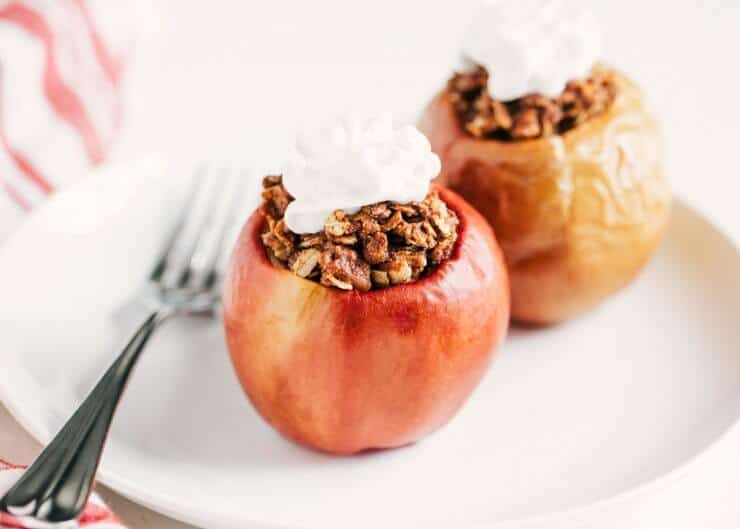 Apples go on sale this time of year for super cheap, and this is a delicious way to use them! The whole family will be excited when they see this after dinner!
17. SINGLE SERVE HEALTHY PUMPKIN MUG CAKE
This is for those cake lovers out there or anyone that needs a quick and ALREADY portioned treat. Aside from the chocolate chips, it's all pure ingredients, and it's super easy to put together.
Guys, of all the healthy fall recipes, this one is my favorite! This may make a regular appearance at our house!
Delicious Snacks for Fall
18. CINNAMON SUGAR PUMPKIN SEEDS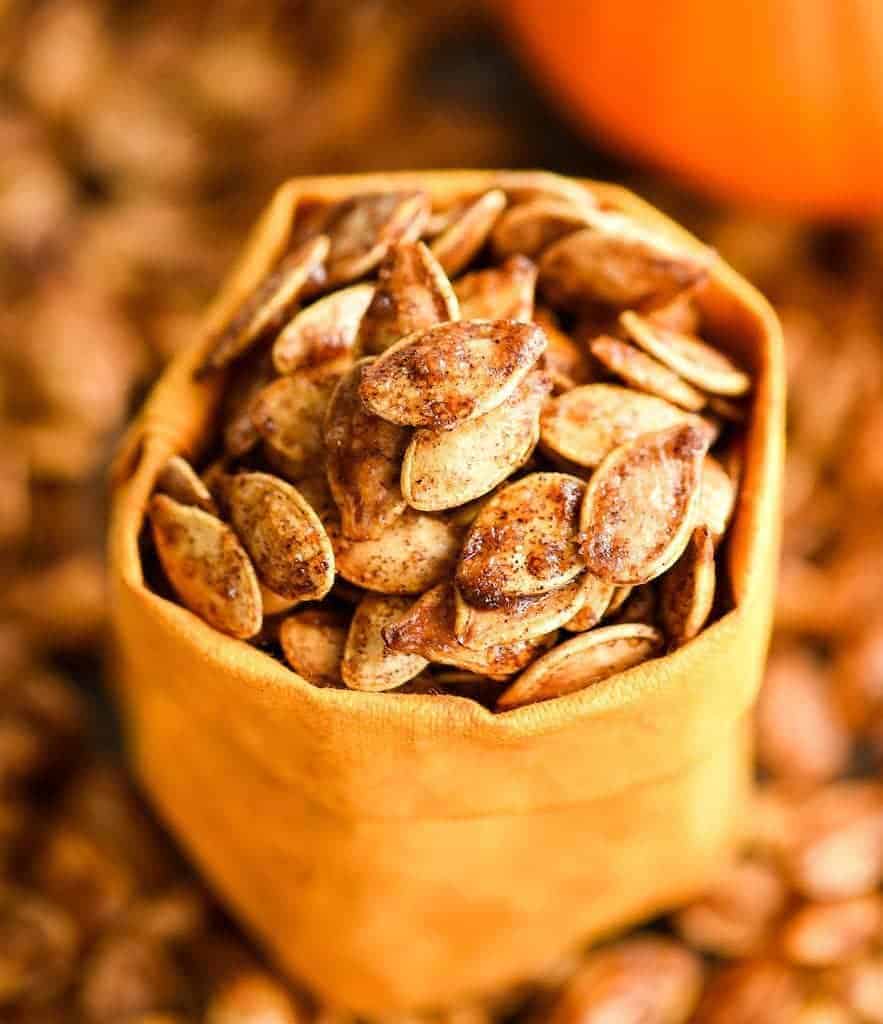 Don't throw out those pumpkin seeds! This year, save them after carving and add just a few ingredients to them to make a super fun and sweet snack.
19. HEALTHY APPLE MUFFINS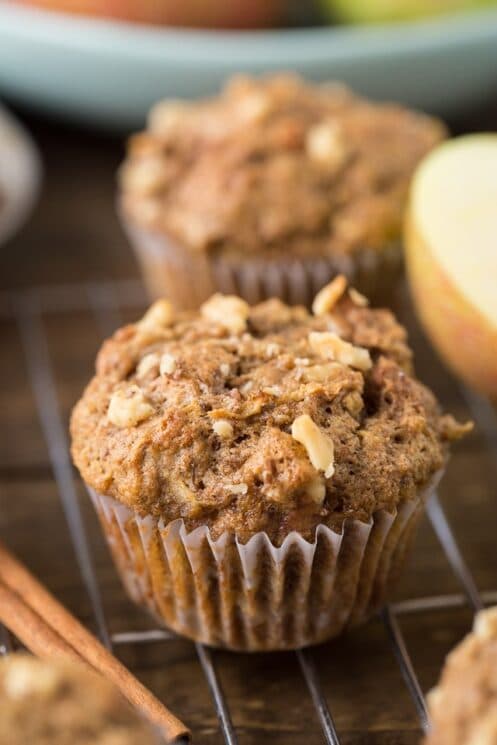 Muffins store extremely well and can be frozen too! So, whip up a double batch to have now and later!
20. MAPLE ALMOND POPCORN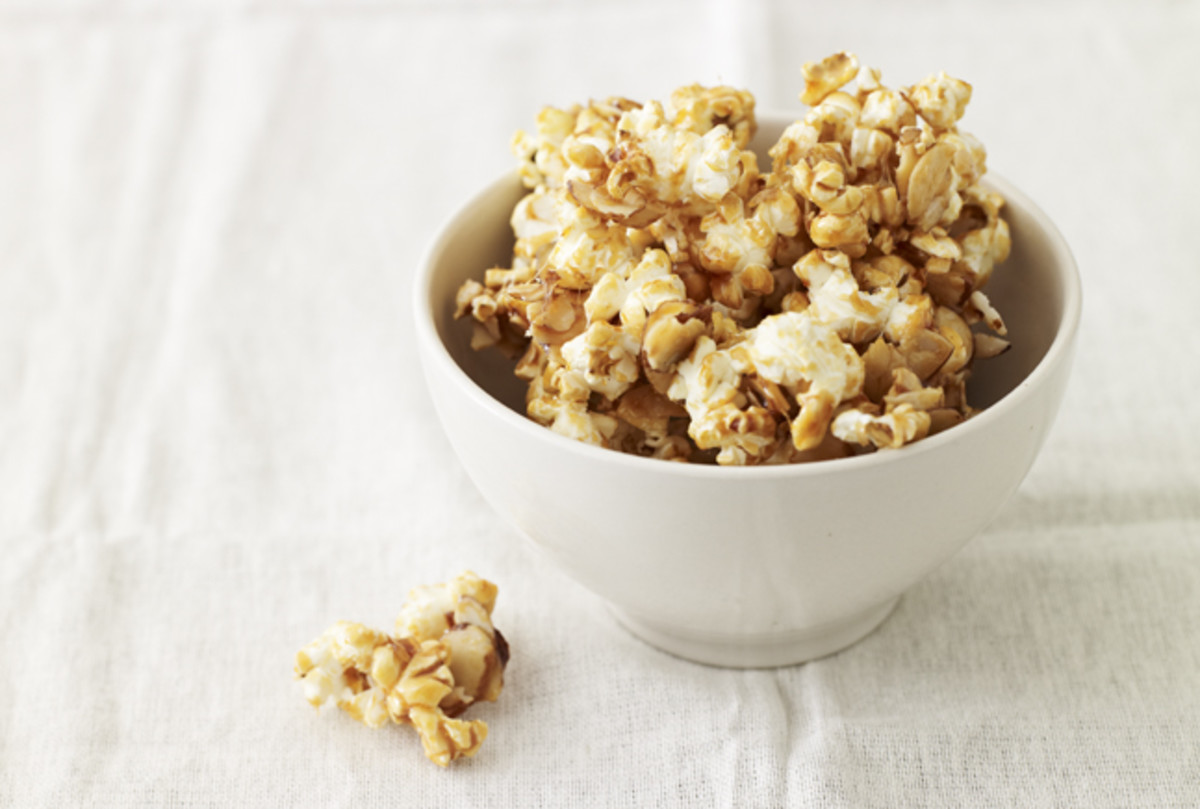 This popcorn has THREE ingredients, and the best part is that you could play around with what type of nuts you like. There's lots of fiber and protein in this snack, and it would still satisfy a sweet tooth!
21. 5 INGREDIENT PUMPKIN BALLS
And lastly, this one makes the list because it looks so incredibly easy to make. You get great fall flavor, pure ingredients, and it would take just a few minutes to make.
You could even add raisins or chocolate chips for a little extra flair!
Want even more about Fall? Check out: 13 of the Best Halloween Traditions & 25 Fall Dates to Try Today
Something To Consider
We can't grow if we never take the time to try new things, so give one of these a shot this week! You never know, you may just find your new favorite recipe in this lineup!
What is your favorite healthy fall recipe? Does it include apple or pumpkin like mine does?
Which recipe are you itching to try?! Share in the comments below!
Other great healthy food posts…

21 Healthy Recipes for Cooking This Fall