87 Self Care Quotes That Boost Your Health & Wellness
Epic Quotes for Self Care to Help You Care for Yourself
In today's fast-paced, burnout society, rest is considered a weakness. But that couldn't be further from the truth! Studies show that we perform BEST when we give ourselves a chance to renew.
So, if you're feeling guilty about taking time for yourself, or are having a hard time fitting it in, read these self care quotes. They'll inspire you to take action on your most important investment: YOU.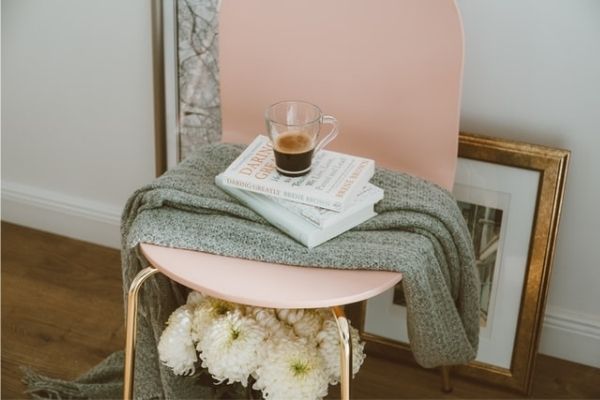 As you read, write your favorites on a post-it and place them around your house, on your computer, and on your phone. See them every day, and it will make self-love easier to do!
Insightful Mental Health Self-Care Quotes
First, these quotes make our mental health a priority and highlight the importance of self-care in general.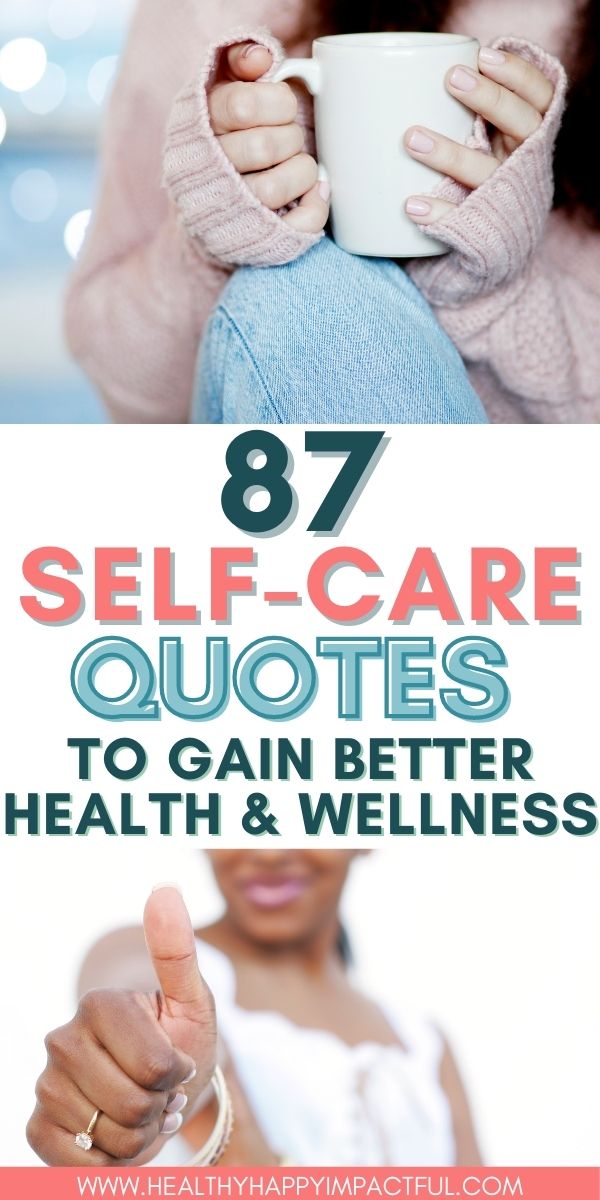 1."An empty lantern provides no light. Self-care is the fuel that allows your light to shine brightly." –Unknown
2. "If it's out of your hands, it deserves freedom from your mind too." –Ivan Nuru
3. "Rest and self-care are so important. When you take time to replenish your spirit, it allows you to serve others from the overflow. You cannot serve from an empty vessel." –Eleanor Brown
4. "Self-care is giving the world the best of you, instead of what's left of you. –Katie Reed
5. "Self-care: doing the things that make you feel more like yourself". –Robyn Conley Downs
6. "Self care is a deliberate choice to gift yourself with people, places, things, events, and opportunities that recharge our personal battery and promote whole health–body, mind, and spirit." –Laurie Buchanan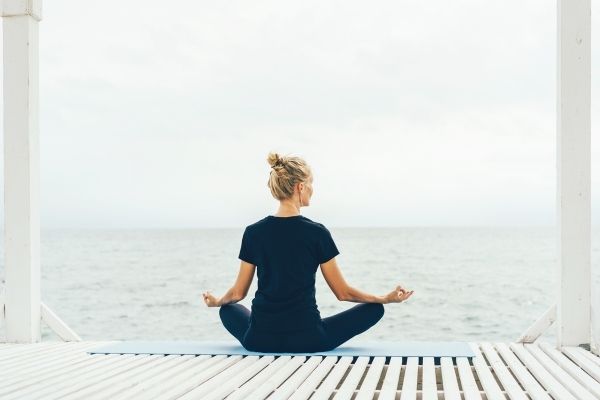 7. "The greatest weapon against stress is our ability to choose one thought over another." –William James (See why meditation helps with this HERE)
9. "Those who move forward with a happy spirit will find that things will always work out." –Gordon B Hunckley
10. "No one can make you feel inferior without your consent." –Eleanor Roosevelt
11. "If your compassion does not include yourself, it is incomplete." –Jack Kornfield
12. "Self-care means giving yourself permission to pause." –Cecilia Tran
13. "The most powerful relationship you will ever have is the relationship with
yourself." — Steve Maraboli
14. "Gratitude is a powerful catalyst for happiness. It's the spark that lights a fire of joy in your soul." –Amy Collette (Find free gratitude prompts HERE)
15. "When I loved myself enough, I began leaving whatever wasn't healthy. This meant people, jobs, my own beliefs and habits – anything that kept me small. My judgement called it disloyal. Now I see it as self-loving." ~ Kim McMilllen
*Do the 30 day self care challenge here >>
Take Care of Yourself Quotes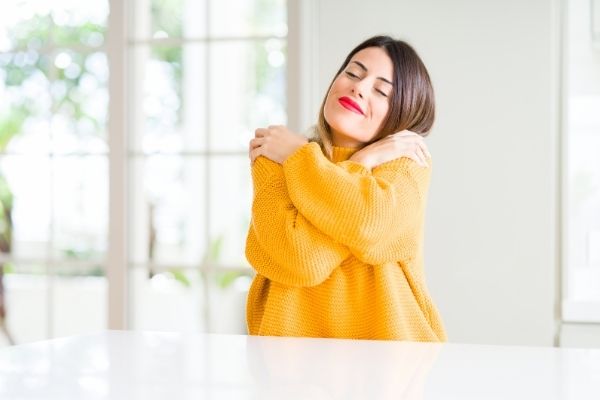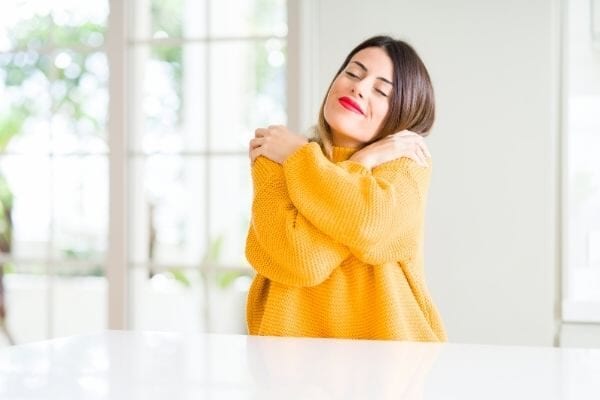 Next, these quotes remind us that we are responsible for our own well-being. No matter what else you do, please take care of yourself. Oxygen mask first!
16. "I have come to believe that caring for myself is not indulgent. Caring for myself is an act of survival." –Audrey Lorde
17. "I make it a point to practice self-care. I make an appointment with myself." –Manisha Singal
18. "It's not selfish to love yourself, take care of yourself, and to make your happiness a priority. It's necessary." –Mandy Hale
19. "Every time you make a commitment to your own self-care, self-love and self-respect and then follow through, you build trust in yourself." –Miranda J Barrett
20. "Decide today that you are going to manage your schedule instead of allowing it to manage you." –Joyce Meyer
21. "If you feel 'burnout' setting in, if you feel demoralized and exhausted, it is best, for the sake of everyone, to withdraw and restore yourself." –Dalai Lama
22. "Be loud about the things that are important to you." –Karen Walrond
23. "Daring to set boundaries is about having the courage to love ourselves even when we risk disappointing others." –Brene Brown
24. "Mindset, habits, and routines are the building blocks for success toward your wellness goals". –Robyn Conley Downs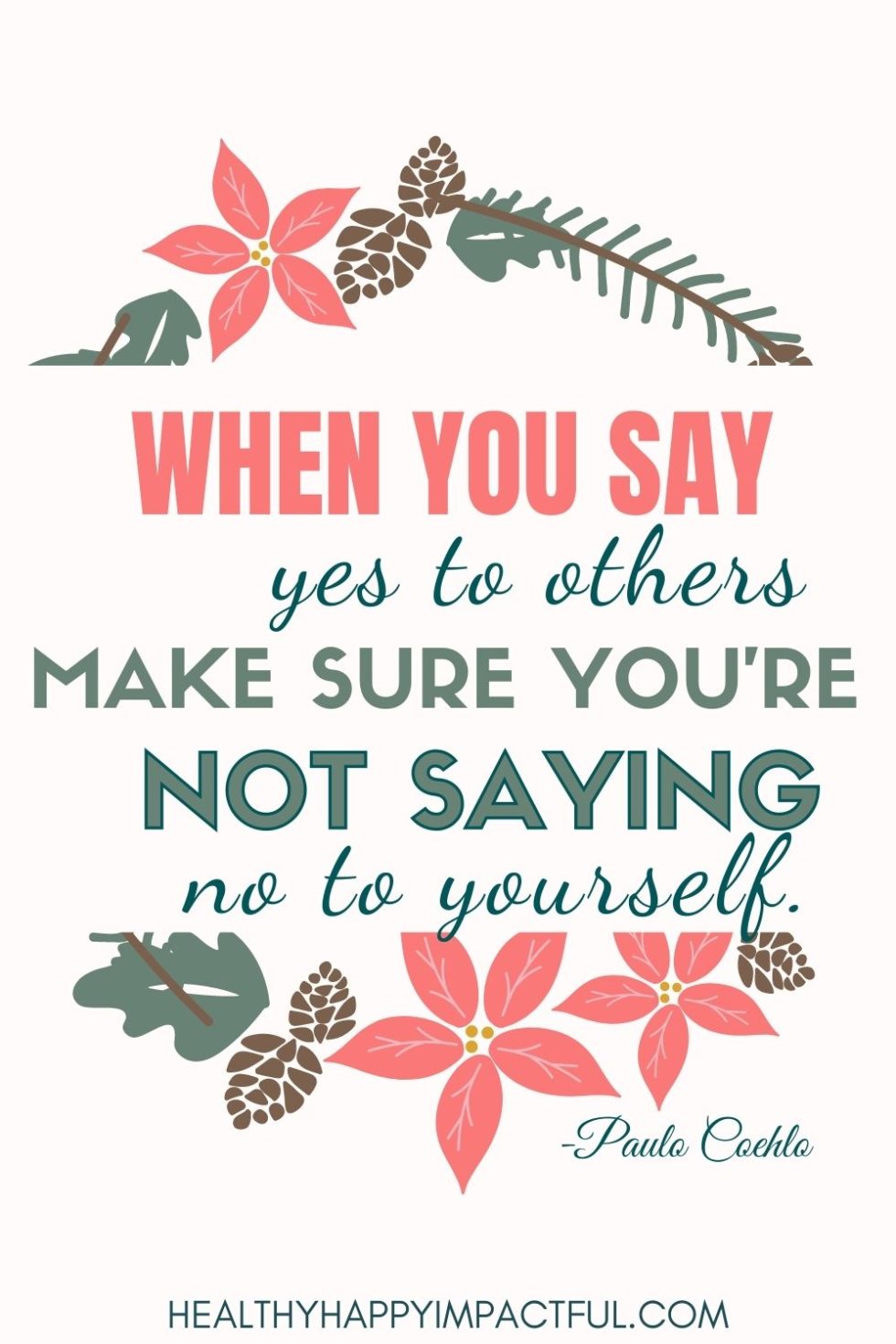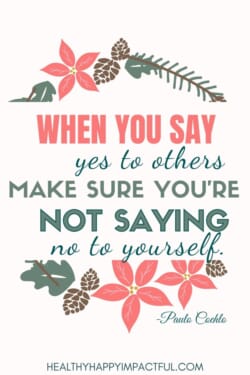 25. "When you say 'yes' to others, make sure you're not saying 'no' to yourself." –Paulo Coehlo
26. "Owning the value you offer the world creates a powerful ripple effect around you." –Marie Forleo
27. "Don't sit back in fear and passivity; instead, act in faith and take that bold first step." –Joyce Meyer
28. "You yourself, as much as anybody in the entire universe, deserve your love and affection." –- Buddha
29. "Choose to react to situations with faith rather than fear, with hope rather than dread." –Joyce Meyer
31. "To fall in love with yourself is the first secret to happiness." –Robert Morely (try this love yourself challenge)
32. "To love oneself is the beginning of a lifelong romance." –Oscar Wilde
33. "When you recover or discover something that nourishes your soul and brings joy, care enough about yourself to make room for it in your life. " –- Jean Shinoda Bolen
34. "People look for retreats for themselves, in the country, by the coast, or in the hills. There is nowhere that a person can find a more peaceful and trouble-free retreat than in his own mind. . . . So constantly give yourself this retreat, and renew yourself." –Marcus Aurelius
35. "Care for your psyche…know thyself, for once we know ourselves, we may learn how to care for ourselves." —Socrates
Inspired? Take action with this free self-care toolkit! Grab yours below: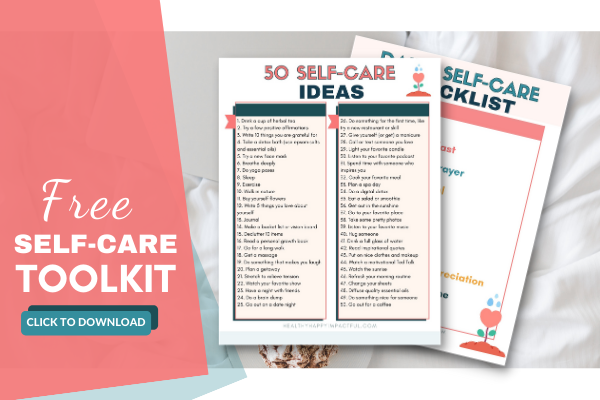 Take Care of Your Body Quotes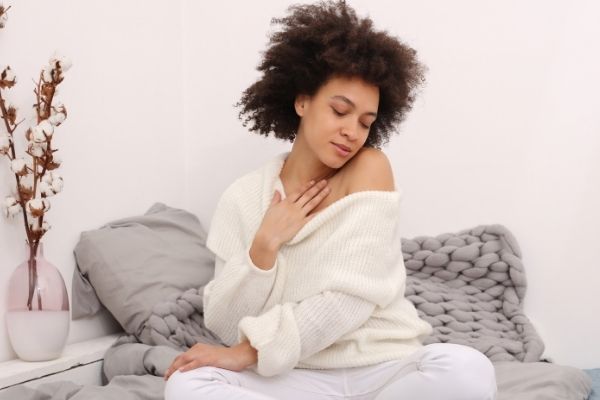 Health is wealth. And these self care quotes remind us that we only get ONE body. So, take care of it!
36. "Health is adding a level of intention to every area of your life." –Miranda Anderson
37. "It is health that is real wealth and not pieces of gold and silver." – Mahatma Gandhi
38. "Keep your vitality. A life without health is like a river without water." –Maxime Lagacé
39. "Your health is what you make of it. Everything you do and think either adds to the vitality, energy and spirit you possess or takes away from it." –Ann Wigmore
40. "The greatest of follies is to sacrifice health for any other kind of happiness." –Arthur Schopenhauer
42. "When we care for ourselves as our very own beloved—with naps, healthy food, clean sheets, a lovely cup of tea—we can begin to give in wildly generous ways to the world, from abundance." —Anne Lamott
43. "Do something every day that is loving toward your body and gives you the opportunity to enjoy the sensations of your body." –- Golda Poretsky
44. "A fit body, a calm mind, a house full of love. These things cannot be bought – they must be earned." —Naval Ravikant
45. "He who has health has hope; and he who has hope has everything." —Arabian proverb
Related Posts:
Self Care Quotes Through Hard Times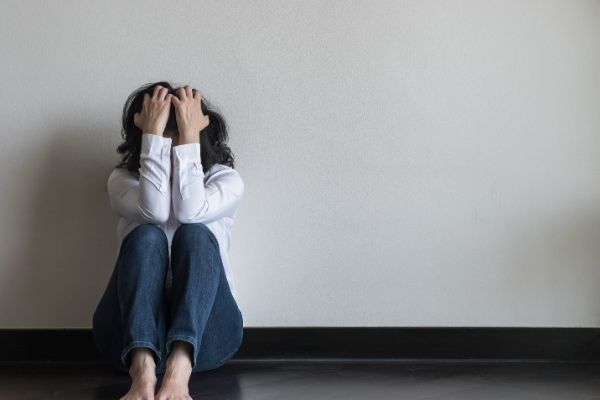 Life has its ups and downs. And when we're at our lowest points, self-care is not particularly easy. These quotes will help.
46. "You must tell yourself, "No matter how hard it is, or how hard it gets, I'm going to make it." –Les Brown
47. "Some days are going to be more of a struggle than others. That is okay and you need to forgive yourself in order to keep going–and growing." –Sara Ahmed
48. "Sometimes when you're in a dark place you think you've been buried, but you've actually been planted." –Christine Caine
49. "Self care is not a waste of time. Self care makes your use of time more sustainable." –- Jackie Viramontez
50. "We either make ourselves miserable, or we make ourselves strong. The amount of work is the same." –Carlos Castaneda
51. "The only person who can pull me down is myself, and I'm not going to let myself pull me down anymore." –- C. Joybell C.
53. "The thing that is really hard, and really amazing, is giving up on being perfect and beginning the work of becoming yourself." –- Anna Quindlen
54. "Self-care is taking all the pressures you are facing right now, and deciding to which you will respond, and how." — Imani Shola
55. "There is enough time for self-care. There is not enough time to make up for the life you'll miss by not filling yourself up." — Jennifer Williamson
*See these quotes about adversity and daily love and gratitude quotes for more help getting through tough times.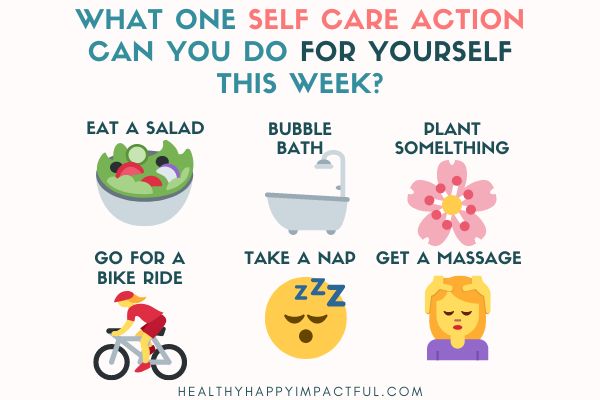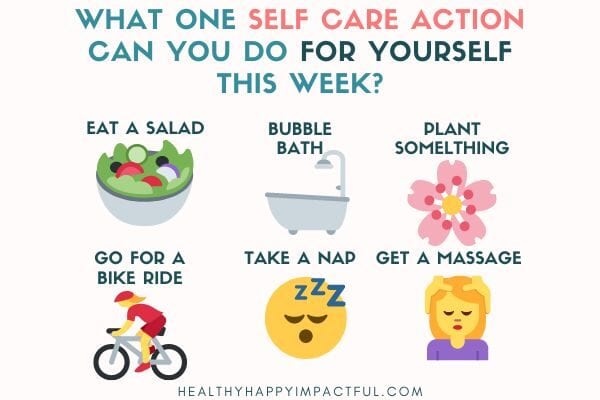 Care for Yourself Enough to Go for It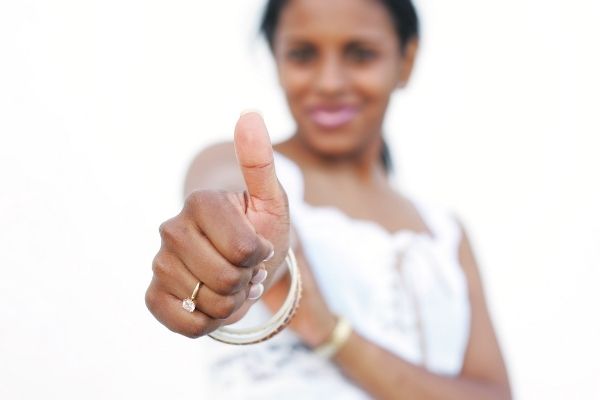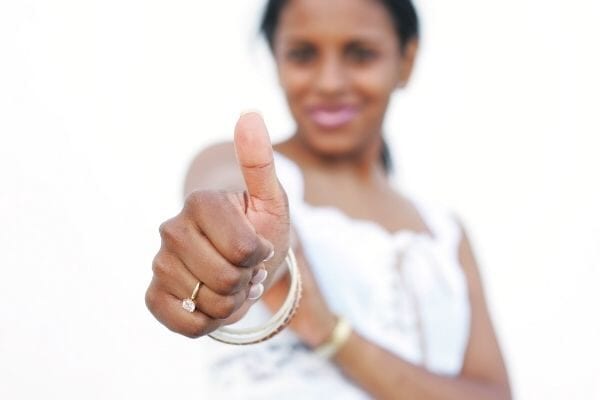 Self care is REST, but it's also believing in your own self-worth. It's letting yourself dream, and going for what you want when it means something to you.
56. "Be happy with what you have, while working for what you want." –Helen Keller
57. "You can create the life you want." –Lisa Bonet
58. "Imagine breaking through the barrier of self-doubt and becoming the person you were born to be." –Jamie Kern Lima
59. "It's time to stop apologizing for who you are. It's time to become who you were made to be." –Rachel Hollis
60. "Life should be touched, not strangled. You've got to relax, let it happen at times, and at other times move forward with it." — Ray Bradbury
61. "Vulnerability is not winning or losing. It's having the courage to show up when you can't control the outcome." –Brene Brown
62. "It's important to remind yourself that this is not a race. Do what you can do today. You will get to where you are going. Progress happens in layers." –Audrey Kitching
64."How much good inside a day? Depends how good you live 'em." –Shel Silverstein
65. "There is no force equal to a woman determined to rise." –W.E.B Dubois
66. "Your work is to discover your world and then with all your heart give yourself to it." — Buddha
Related Posts:
Quotes From Celebrities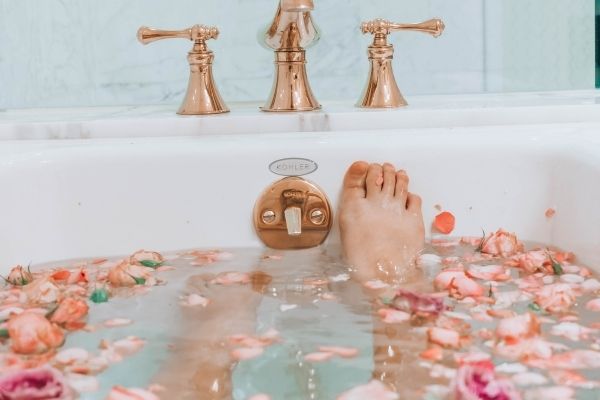 Next, not only do these self care quotes tell us what famous women think, but they give us an insight into the practical ways they take care of themselves.
67. "We have to care about our bodies and what we put in them. Women have to take the time to focus on our mental health—take time for self, for the spiritual, without feeling guilty or selfish. The world will see you the way you see you, and treat you the way you treat yourself." –Beyonce
68. "I always give myself Sundays as a spiritual base of renewal—a day when I do absolutely nothing. I sit in my jammies or take a walk, and I allow myself time to BE—capital B-E—with myself." – Oprah Winfrey
69. "Self-esteem means knowing you are the dream." –Oprah Winfrey
70. "…For me, self-love is like, Am I sleeping enough? Eating well? Not: Am I eating well to be able to fit into my skinny jeans? But: Am I eating well to be healthy and strong? And to acknowledge the good, because there is always a lot of good." –Kerry Washington (See ways to find the good HERE)
72. "Love yourself first, and everything else falls in line. You really have to love yourself to get anything done in this world. " –- Lucille Ball (See HERE for powerful self-love affirmations)
73. "After adding everyone's schedule on the calendar, I make sure that every day I have some sacred time for myself, so I can recharge….
I had to learn to stop, relax and take long deep breaths and within seconds I would feel more clear and ready to deal with the situation in a more loving way." —Gisele Bündchen
74."You can't really be present for the people in your life if you aren't taking care of yourself." –Kerry Washington
75. "I have a bath every single day of my life. And if I can have two or three — amazing. Nothing terrible is going to happen in the bath, so I always find time for that. I'll take phone conversations in the bath, anything." — Emma Watson (see how to make a self-care kit HERE)
76. "Especially with women, we are usually the caretakers of everyone except for ourselves. If I don't take care of myself and I'm taking care of my daughter or my husband or whatever — I'm running on fumes.
I have nothing left to give. Nothing. But when I take the time to take care of myself… I feel like I can face life with a renewed vigor and passion." — Viola Davis
Related Posts:
Self Care Quotes for Teachers, Mothers, & Caregivers
And finally, caregivers are the heart of our culture. And yet, many of these women (and men) forget how important it is to take care of their own needs as well.
77. "Love yourself enough to set boundaries. Your time and energy are precious. You get to choose how you use it. You teach people how to treat you by deciding what you will and won't accept." –Anna Taylor
78."There are days I drop words of comfort on myself like falling leaves and remember that it is enough to be taken care of by my self." –Brian Andreas
*See specific ideas for your Sunday self care HERE>>
79."Nourishing yourself in a way that helps you blossom in the direction you want to go is attainable, and you are worth the effort." –Deborah Day
80."Lighten up on yourself. No one is perfect. Gently accept your humanness." –Deborah Day
81."Sometimes the most important thing in a whole day is the rest we take between two deep breaths. " – Etty Hillesum
82. "Almost everything will work again if you unplug it for a few minutes, including you." –Anne Lamott (See here for ways to get off your phone)
83. "As you grow older, you will discover that you have two hands, one for helping yourself, the other for helping others." —Maya Angelou
85. "Be kinder to yourself. And then let your kindness flood the world." –Pema Chodron
86. "When the well is dry, they know the worth of water." –-Benjamin Franklin
To Consider With Self Care Quotes
I leave you with one last quote, and it's my favorite…
"It is said that we can't attain enlightenment, let alone feel contentment and joy, without seeing who we are and what we do, without seeing our patterns and our habits.

This is called maitri – developing loving-kindness and an unconditional friendship with ourselves."

—Pema Chödrön
Isn't that such a worthy life-long pursuit? To develop an unconditional friendship with ourselves. After all, it's the one person we're stuck with forever.
Why NOT treat ourselves in an amazing way? Why NOT use these self care quotes to raise our level of joy, love, and abundance?
Learn more about the fun planner that puts your self-care into action: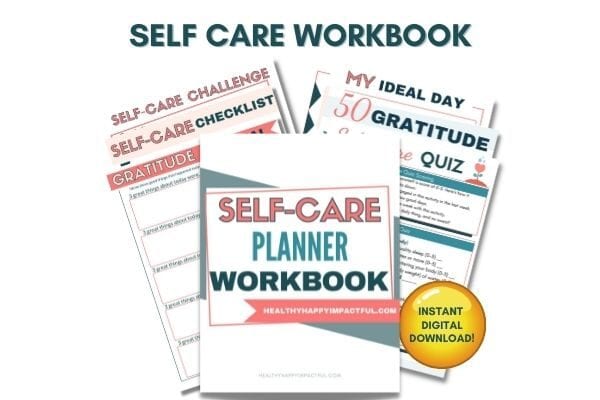 For other loving posts, see…