How To Create A Magical Christmas Your Kids Will Love
How Can I Make My Child's Christmas Magical?
One of our biggest joys as parents is seeing the sparkle of excitement in their eyes during the holiday season.
Plus, this time of year is the perfect time to create wondrous childhood memories. Our kids will remember the love and laughter forever. Well after we're gone.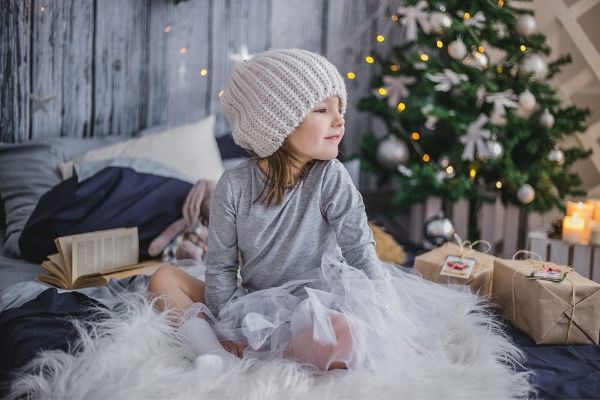 But sometimes creating this magical Christmas is easier said than done. Real-life creeps in. And often real life is far from magical. So how do we bring out the magic while still keeping our sanity?
5 Steps to a Magical Christmas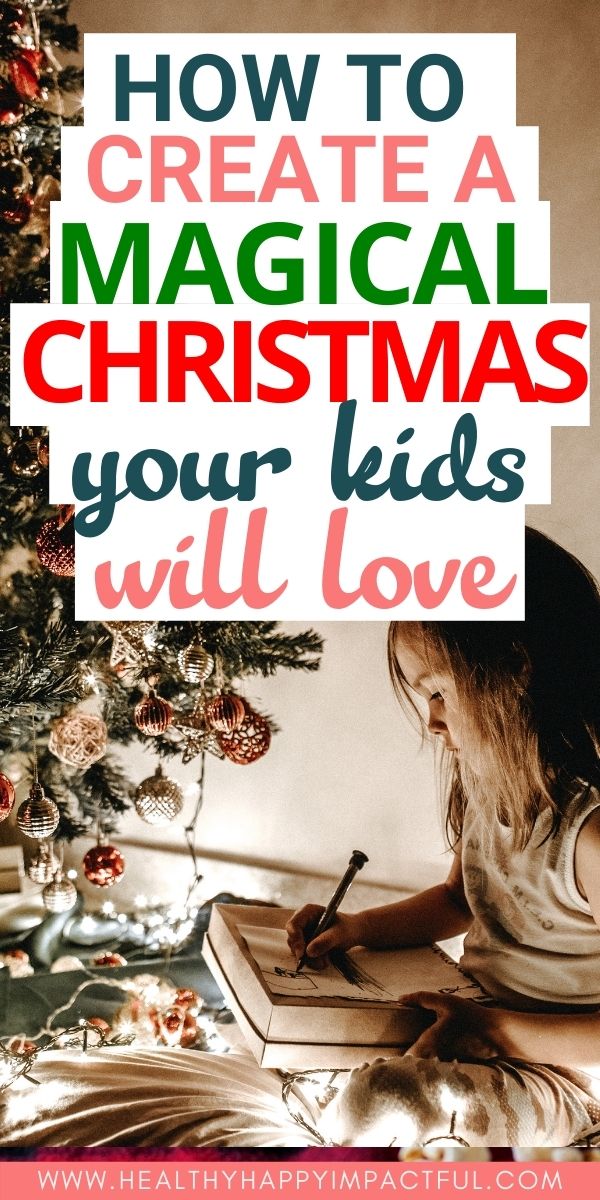 Here are some ideas to consider to give kids that awe-inspiring Christmas you dream of.
1. BE INTENTIONAL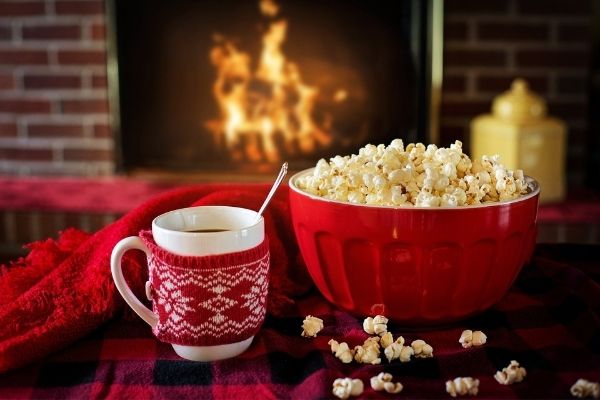 First, to have a memorable Christmas, you have to be intentional about what you're focusing on and the atmosphere you create.
Great things don't just happen. So, consider these questions to get you brainstorming about the holiday you want to have…
What's the most important thing to YOU this Christmas?
What's your most memorable childhood Christmas? Why?
What are your favorite songs, food, books, and activities during the holiday season?
What environment do you want to create in your home this Christmas?
Jot a few things down, or visualize your intentional Christmas.
2. CHRISTMAS ACTIVITIES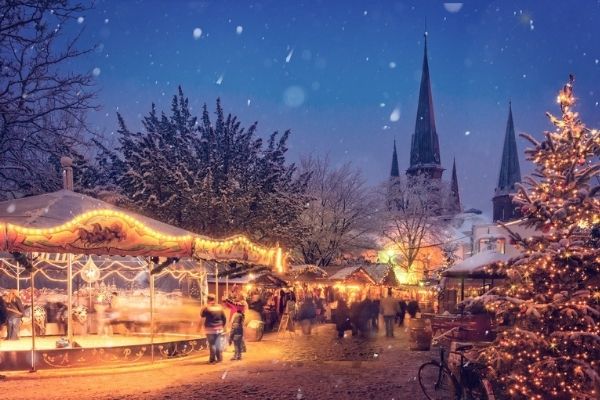 Next, there are so many easy and fun activities to do with kids! Remember, unforgettable memories are built through experiences. So, here are a few fun ideas to get you started!
Eat an indoor picnic around the Christmas tree
Take snacks and go see a light display
Make goodies to give to firemen or neighbors
Make reindeer food
Start a Christmas dance party
Have an Epic Christmas Movie Night
Make gingerbread houses
Kiss under the mistletoe
Wrap gifts together – use these free Christmas gift tags!
Take a silly Christmas picture
Sign up HERE for a ready-made December calendar!
Related Post: 80+ Ideas for Your Christmas Bucket List
3. EMBRACE CHRISTMAS TRADITIONS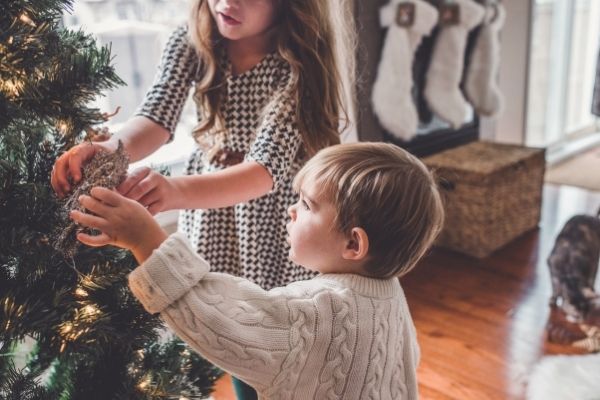 Traditions help make our values clear and do the heavy work of bringing us together. To have a magical Christmas, you NEED easy traditions that WORK for your family.
So, consider these questions, and think about your Christmas traditions. They can be the activities in #2 or be completely different yearly rituals around food, gifts, or relatives.
How does your family begin the holiday season?
What are your gift-giving traditions?
Do you have spiritual traditions?
What traditions do you have around food?
What is your most meaningful tradition? Why?
What traditions would you like to incorporate to pass along your values or promote your special family identity?
Need some great ideas? Check out my affordable ebook for TONS of amazing traditions for almost EVERY holiday!
4. TAKE IT EASY
Now that we've got the ideas flowing, let's be aware of what is too much to us.
The mental state we are in when interacting with our kids matters ENORMOUSLY.
We've all been there. We're stressed and snap at the kids. Or we're overwhelmed and less affectionate because we just can't handle it all.
But consider the impact this has on them. If your mental health suffers over the holidays, you're not creating that magical Christmas you dream about. Instead, it's going to look more like a nightmare.
So, let go of perfection. Schedule in plenty of downtime, delegate holiday tasks, and make sure you don't overdo it. It's ok to have fewer activities that you love. You won't regret this step!
Related Post: Try the 12 Days of Christmas Self Care to prevent holiday stress!
5. EMPHASIZE PRESENCE OVER PRESENTS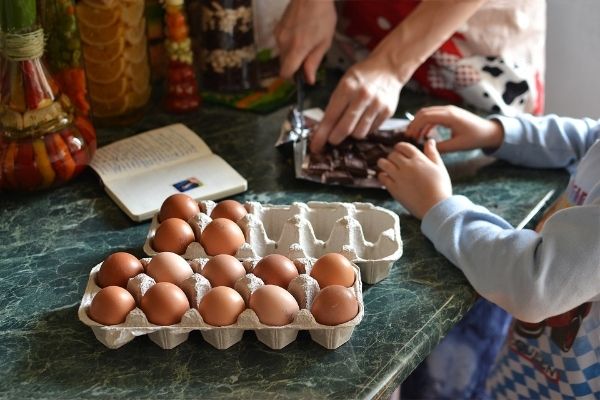 As part of being intentional, be sure to emphasize experiences over stuff this holiday season. Their childhood memories will be about the adventures you had together, not the 30 forgotten gifts they got.
Here are a few ways to emphasis togetherness:
BUY EXPERIENCES
First, spend meaningful time together before Christmas, but also use your money to show your kids how much you want to BE with them. Here are a few examples of "gifts" to buy them:
Tickets to a play, concert, sporting event, or amusement park
Zoo or learning place memberships
Lessons to something they're interested in (an online art class etc)
Subscription boxes (to do things together)
Kits: arts and crafts, camping items, cooking supplies (for experiences)
There are so many more ideas out there!
Check out this article on the best gift experiences for kids for great ideas of small items to give kids that represent bigger experiences.
And this HUGE list of non-toy gifts for kids to make Christmas bright!
FAMILY DINNERS
Another quick and easy way to spend quality time with kids over the Christmas season is to enforce family dinners.
First, put away your technology. Then, make your time together magical by using candles, doing some caroling, and discussing what you're grateful for.
Or try:
to make your dinner-time conversation lively.
INCLUDE THEM IN THE MAGIC
Lastly, include the kids in as many aspects of the holiday as possible. They want to be a part of the action.
They can help pick out gifts, wrap, put up decorations, and make food. If your kids are really young, this contribution will look smaller. But all kids want to feel like they're part of the family.
Something to Consider With Your Magical Christmas Ideas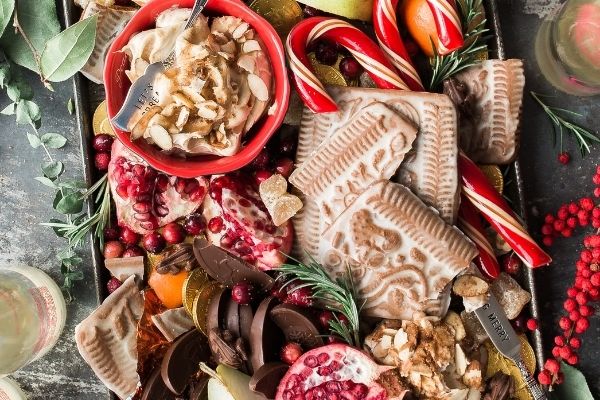 Christmas is magical not because of how many presents are under the tree, but because of the time spent together. Are your kids in a loving environment? Are you doing your best? That's really all that matters.
Cheers to a magical Christmas season! I hope it's everything you dream about.
Other Holiday Posts You May Enjoy…


5 Magical Christmas Ideas for Your Family