150 Fun Critical Thinking Questions For Kids, Teens, & Adults
As a former teacher, I want my kids to be good students. But I also want them to go beyond rote learning. That's where critical thinking questions for kids come in.
The reason they excel later in life will not be based on the information they memorized. But instead on how well they think, make decisions, communicate, and use their creativity.
These questions are designed to help them build these essential skills. Along with the many others below.
In fact, there's no question about it. Critical thinking is important for kids. And adults too!
What makes a good critical thinking question?
Open ended questions are perfect for encouraging critical thinking and problem-solving. Kids (and grown-ups) have to think about their answers. Below you will find the best age-appropriate examples to use in the classroom, at home, or during your everyday routine.
Good Questions For Kindergarten To Think Critically
Younger kids need more concrete questions. These critical thinking questions will help them use reasoning and think deeply, even when they are small.
1. How do you know if something was a good decision?
2. How are these two things similar?
3. What are the differences between _______ and _________?
4. How would you feel if __________?
This question is great for building empathy.
5. Who was the main character? Why do you say that?
6. When is ___________ a problem?
7. What is the problem?
8. Why is this a problem?
9. What did you notice about _________?
10. Do you think he/she sees this the same way you do? Why or why not?
11. Has this happened before?
12. Do you think it will happen again? Why do you think this?
13. What is your opinion about _________? Why?
14. Is this appropriate? Why or why not?
15. What do you think would happen if __________?
16. What caused this to happen?
17. Do you think the world would be better if __________?
18. If you were in charge, what would you do differently?
19. Where can you find out more about this?
20. What does ______ mean?
21. Do you agree?
22. Can you give me an example of ________?
23. How do you know?
24. How would you solve this problem?
25. What makes something weird? What makes something normal?
Questions For Students – Elementary Through Middle School
For this age of kids, use any of the examples above and try these more abstract critical thinking questions too.
26. What do you think was the turning point?
27. Is there evidence to support your opinion (or decision)?
28. What does the evidence tell you?
29. What do you think would have been a better ending to… (book, movie, story)
30. When is the best time to start this?
31. When you think about solving a problem, where do you like to start?
32. What character/person changed the most? Why do you think this?
33. How could the author have created a thrilling twist in this story?
34. Who could help you with this? Why would they be a good fit to help?
35. Why is this important?
36. Why do you think ________ said that?
37. Why did the __________ (author, speaker) write/say this?
38. How does an idea grow? Or how does someone get from being a beginner to being an expert?
39. Do you think that what happened is what they meant to happen?
(Often, results are different than what people first think they will be.)
40. What can you use to help you decide?
41. What are the pros and cons of this?
42. Why is this happening?
43. What is the main message from this? (Or the lesson learned?)
44. What would you ask the author (speaker, etc.) if you could?
45. Do you have any questions about this?
46. Do you think it is too good to be true?
47. Can you defend these actions?
48. Compare this with this.
49. What would the world be like if ________? (kids were in charge, the sun was farther away, etc.)
50. Do you think there is a better alternative?
51. Is this person trustworthy? Why or why not?
52. At what age does someone stop being a kid? Why?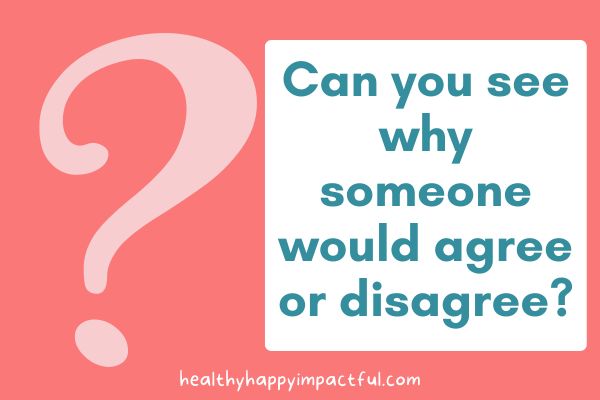 53. Can you see why someone would agree or disagree?
54. How would this ________ benefit or help others?
55. How will you know if your idea worked?
56. What is wrong with this situation?
57. What is good in this situation?
58. If someone were to argue your point, what do you think they would say?
59. Why do you think the character/person did that?
60. Is this fact or opinion? How do you know?
61. Was this change for the better? Or did it make things worse?
62. Who is most likely to _________? Why?
63. What do you think are the consequences of this decision?
64. Do you think we are asking the right question(s)? What is a different question instead?
Related Posts:
Critical Thinking Questions For High School & College Students
These critical thinking questions are more complex. They encourage abstract thinking, plus explore logic, ethics, and reasoning.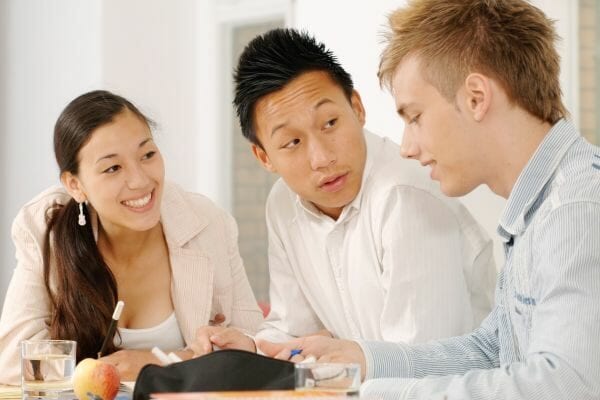 65. Why did you make that decision?
66. How did you get to that decision? What was your thought process?
67. What are the advantages of this?
68. What are the disadvantages of this?
69. How could we make this (project, paper, etc.) better?
70. What do you think the problem is….?
71. What do you think the best solution for this is? Why?
72. Could someone interpret this differently? How so?
73. How would you explain this to someone who doesn't know anything about it?
74. What are a few alternative possibilities? Are any better than the others?
75. What are the short-term implications of this decision?
76. What are the long-term implications of this decision?
77. How would you achieve a big goal?
78. (After they come up with a solution to something) Are there other possible ways to solve this problem?
79. How can you use the pros and cons to make a good decision?
80. Do you think when many people do something, it seems more "right," even when it isn't?
81. What are the potential risks to this decision?
82. What are the strengths of this argument?
83. What are the weaknesses of this argument?
84. Where is this lacking in evidence?
85. What can this story teach us about life?
86. Where would this solution work? Where would it not work?
87. Why do you think it is important to ask this question?
88. Why are new ideas important in our society?
89. What do you think that character's motive is?
90. When should you reevaluate your initial thoughts/decision?
91. Do you think this is an important issue?
92. What do you think should have happened instead?
93. What is the counterargument?
94. Why is this relevant?
95. Do you think ________ will ever happen?
96. If it does, who would it affect most? Why?
97. What assumptions are being made in this situation?
98. Is it ever ok to lie?
99. Why do you think this feels like __________?
100. How is this related to your values and beliefs?
Related:
Critical Thinking Questions For Adults
These are great for a conversation at home or at work interviews to see how well potential candidates think on their feet.
101. Where do you see strengths?
102. Where do you think there are areas for improvement?
103. Why did these things help you in the long run?
104. What information do you need to find out before making a good decision?
105. If you could sit down and have dinner with anyone in the world, who would it be? Why?
106. What would you say to this person?
107. Should others care about this? Why?
108. When should you ask for help?
109. Who will benefit most from this decision?
110. Who will benefit least from this decision?
111. Have we considered all the options?
112. What questions do you have?
113. Are there any biases that you think are playing out here?
114. Are you making an assumption about __________?
115. When will you see your results?
116. Where do you often find this type of problem? Why?
117. In your opinion, what caused ____________ to happen?
118. Was it avoidable?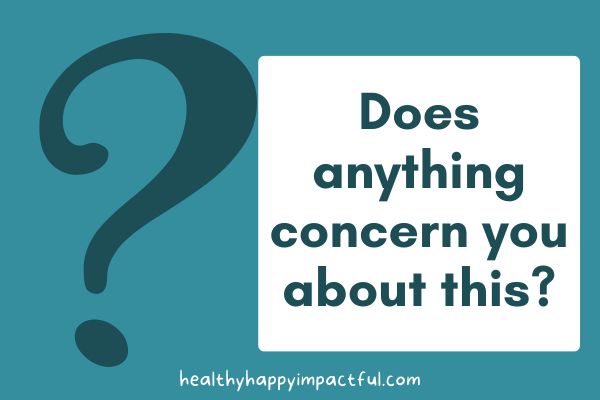 119. Does anything concern you about this?
120. When is this acceptable?
121. When is this not acceptable (or appropriate)?
122. What is one thing that would have changed everything?
123. When do you think this will benefit _________ (the company, society, etc.)?
124. When a disagreement happens at work, what do you do?
125. Is this goal achievable?
126. How does your work experience help you fill this role?
127. Has this ever been done before? When?
128. What would need to happen for you to reconsider?
129. When will we need this?
130. What skills fit well with this position?
Related: Fun Rapid Fire Questions To Ask
Examples of Kids Critical Thinking Questions: By Word
Another way to split up your critical thinking questions is by word.
Who
Who is most directly affected by this decision?
Who is the protagonist? Who is the antagonist?
Who was the most important character?
Who was a supporting character that was essential to the storyline?
What
What is the problem you are trying to solve?
What information is important to know about this before forming an opinion?
What was the point of _________?
When
When is it a good time to stop (or take a breather)?
When should you know the answer?
When will it be time for this? How do you know?
When will this be critical?
Where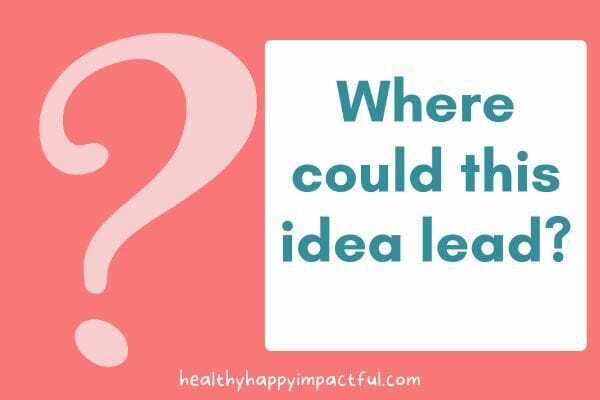 Where can you go to ask for help?
Where can you find a good solution? Or information that helps you solve this problem?
Where could this idea lead?
Why
Why has this issue come out into the spotlight?
Why do you think ______ acts that way?
Why is _______ happening, but ________ is not?
How
How else could we have done that?
How else could this be handled?
How would you have responded in this situation?
Related:
More Ways To Encourage Critical Thinking In Kids
Want to go beyond questions? No problem! Here are other practical ways to build this crucial skill: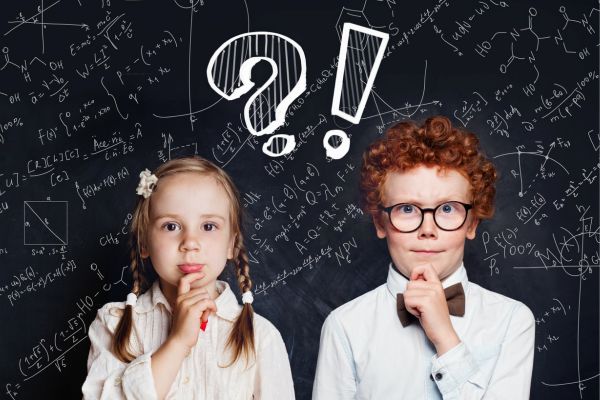 Change your questions to them.
Turn your normal yes or no questions to more open ended questions.
Example: Instead of "How was your day?" go with "What was the most interesting part of your school day today?"
Refrain from stepping in.
These days parents feel like they should be fixing their kids' problems constantly.
Instead, hold back and force your child to problem-solve on their own. Ask questions and guide them through the problem, but let them know that they are in charge of finding their own solutions.
Play Games And Do Activities That Promote Critical Thinking
Here are a few great ones!
Two Truths & A Lie Game – The players have to decide which statements are true and which one is not. This game is great for learning to read body language too!
Good Debate Topics For Kids – Nothing builds quick critical thinking like a lively debate.
Riddles: What Am I? – These word riddles help kids think through different possibilities.
Guess The Animal Riddles for Kids – More riddles all about animals to get kids thinking.
Encourage creativity.
Provide your child with opportunities to use their imagination.
Sometimes, all this takes is getting your child off screens and outside playing with sticks!
Encourage them to build something, make up a new game, and think outside the box whenever possible.
Let them fiddle with things.
My son has a very "why" brain and loves to mess with stuff. It used to embarrass me when we were around others.
But, one day, my husband and I realized that his "working things out" isn't bad. We just needed to teach him in what context it is appropriate. Now he fiddles with everything, and it is amazing to watch his mind work.
Let them question.
The same goes for questions. They should be challenging assumptions and questioning the world around them. Too many people take for granted the things that they hear and read. Teach your child to be different.
Promote Active Listening.
Encourage your child to ask questions to clarify understanding and develop communication skills.
Examples: "What I hear is _________." Or, "How do you know _________?"
Try New Things.
Travel. And regularly expose your kids to new ideas and experiences. This helps them see their regular world in a new light.
Think Critically Yourself.
Finally, your child will be much more likely to think critically if they see a parent who does it. So, apply all of these strategies to yourself as well.
To Consider With Critical Thinking Questions For Kids
Teaching children to form their own opinions is how we build a generation of people that will analyze, evaluate, and make decisions for the betterment of the world.
It's not just important. It's critical to our future as a society.
More family-friendly posts you'll love…
Creative Kids Critical Thinking Questions For Students