30 Fun Things to Do for Mother's Day Near Me in 2023
What can I do on Mother's Day?
It's the one day out of the year when everyone takes care of MOM. How special is that?!
If you're not sure how to make your day epic, these Mother's day things to do near me will help you make the most of this unique holiday. You'll find things to indulge in alone or splendid ways to celebrate with family.
This post contains affiliate links, and I may earn a commission at no cost to you. See my disclaimer for more.
Good Things to Do on Mother's Day 2023
1. Go on a Mother's Day Picnic
This easy lunchtime activity will give the whole family something to do. Have dad make lunches (or grab takeout) and spend the afternoon wearing the kids down at the park.
2. Enjoy Time Alone
Of course, there can be breakfast in bed (while the kiddos serve you), but then take several hours to read, sleep, make a vision board, or just stare off into space and wonder when the last time you were alone was…
3. Spoil Other Moms
This holiday is a great day to spoil other hardworking women you know!
Host an annual brunch with the moms in your life, treat your own mom, or put together small wellness gifts for moms (like Starbucks cards or a plant) that will brighten the days of your friends.
4. Treat Yo' Self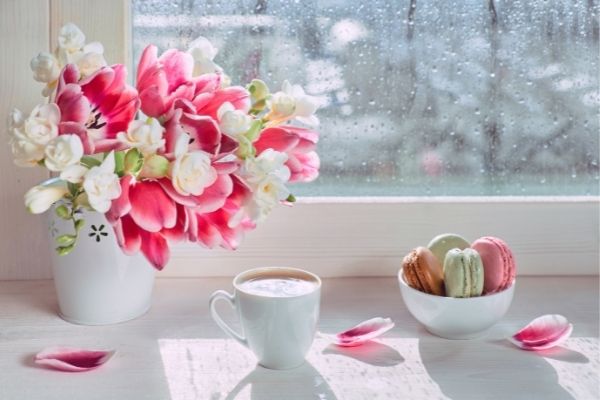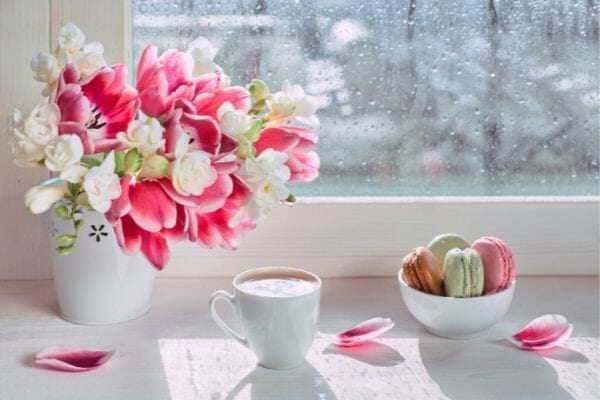 Try a fun new cocktail or coffee, get a pedicure, and do whatever it is you rarely let yourself do.
You work hard all year to be the best mom you can be, so take this day to treat yourself right. You can also spend the time making yourself a soothing self-care kit for when you need it!
Related: Encourage your mom with Self-Care Bingo
5. Craft Night With Friends
Paint on a canvas, build a decoration, or just follow a crafting YouTube video at home. But spend the evening enjoying the company of mom friends and doing something creative.
6. Mother's Day Garden
As a yearly Mother's day gift, have the kids plant flowers or a tree in a designated location. Before long you'll have your own special mom garden!
Really love gardening? Spend every Mother's Day perusing a local botanical garden as well!
7. Places to Go for Mother's Day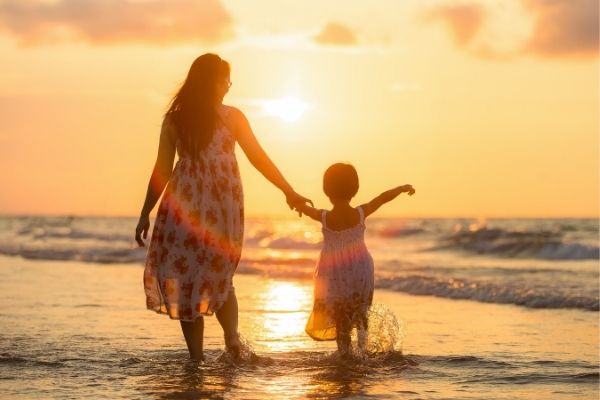 There are lots of fun places to explore. So, go on a short day trip to a new location (near or far).
Follow mom's interests, whether that's a hike or stroll through a museum. Then, make it a family tradition to check out new things every year!
Here are a few more ideas for places to go on Mother's Day:
Park
Beach
Nearby historical sites
Movie theater
Indoor pool
Salon or spa
Concert
Theater production
8. Host a Tea Party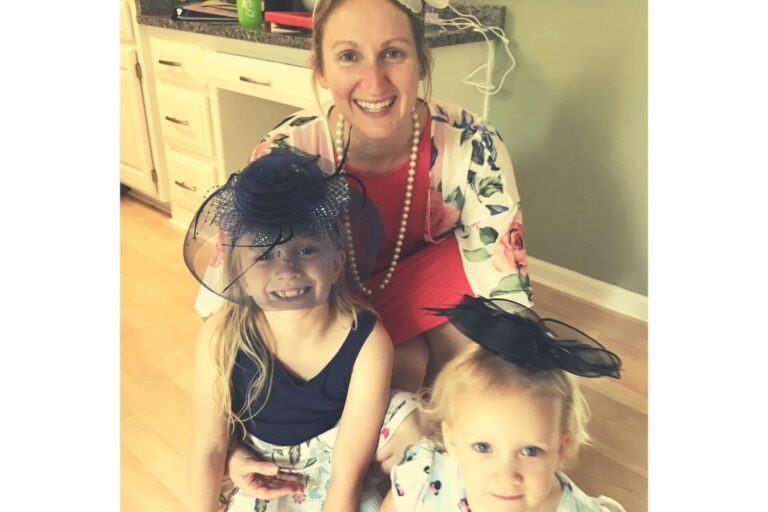 If you've never shared a tea party with friends, you're missing out! Do a little thrift store shopping first, then throw out your beautiful tea cups, scones, and goodies.
You'll be turning a regular holiday into an unforgettable day!
9. Make Your Own Pizza Party
Next, gather your favorite toppings and make a pizza together. Shape the crust into a heart for added fun! Top it off with mom's favorite movie too.
10. Book Club: Mom's Pick
This is one of the most creative at home Mother's Day things to do! Before the day, mom picks out a favorite book. It can be a picture or a chapter book depending on the age of the kids.
Now, everyone has to read it beforehand and then there's a roundtable discussion. Add a few snacks in and you'll have a lively discussion!
Related: Best Inspirational Books for Moms and Women
11. Take a Family Photo
Moms love keepsake pictures of their families, so make it a family tradition to get a good picture in for mom on this day. Then, buy a new frame every year to go with it – now your gift is done too!
To take it a step further, turn your photo into a gorgeous piece of art or custom puzzle >>
12. Do a Sweet Interview for a Mother's Day Surprise
Check out this super cute "all about my mom" printable." Have your kids answer the questions and show them off!
Plus, if you keep them from year to year, you'll have some hilarious kid quotes to look back on later.
*Kids could also complete this Top 10 Reasons I Love You printable or these Love Coupons for mom too!
13. Help Her Branch Out
Next, help mom branch out by gifting her the same thing every year in a new way.
New wines, shirts, coffees, or anything consumable help her try new things.
To put a spin on this, host an at-home tasting. Buy several varieties of something you know she loves and let mom vote on her favorite!
*See more amazing Mother's Day gift ideas and busy mom gift ideas >>
14. Pick Your Own Fruit
Depending on where you live, some berry varieties are ripening in May – making it a fun opportunity to get sunshine and eat as much fruit as you can handle.
15. Special Memory With Mom
During Mother's day dinner, have the kids share a special memory that includes mom. Kids can even write them on paper beforehand to give to her.
16. Check Something Off the Bucket List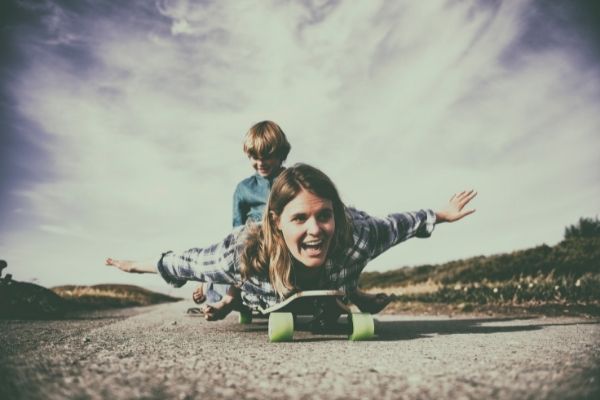 Use this day to do something exciting from mom's big life bucket list of ideas or the family bucket list. This will make sure she's doing exactly what she wants, plus it adds adventure to the special day.
17. Take a Cooking Class With Mom
Do you both enjoy cooking? Sign up for a cooking class to do together (virtually or in person).
18. Enjoy Mother's Day Brunch
Many restaurants have Mother's Day brunch specials, so go out together and get that fun mimosa you've been wanting.
19. Give the Gift of a Short Video
Take just a few seconds and make a short video of the kids talking about what they love about mom (or grandma).
20. Have a Family Fun Night
Sometimes, what mom wants is fun – uninterrupted family time. So, put away those phones and devices and instead complete a puzzle together or do your favorite board games.
*Try this unique Mother's Day Trivia for family night!
21. Visit the Farmer's Market Near You
Peruse the tables and purchase everything mom's heart desires – that includes the homemade bakery items this time.
22. Go on a Day Hike
Parks are often green and beautiful by May, so take advantage by getting everyone outside and viewing nature's beauty firsthand. Stay for a sunrise or sunset to make it extra memorable.
23. Take a Paint & Sip Class
Have you tried these yet? They are so much fun! Create your own masterpieces together, and you even get to have something to take home and use.
24. Find a Treasure at the Flea Market
Does mom love the thrill of finding a great deal? Go hunting together, and stop for a fun coffee date on the way.
25. Book a Mani/Pedi Session
If mom enjoys a little R&R, go with her to get her nails done. Then, spend a little extra time in those massage chairs.
26. Have the Kids Make a Mother's Day Scavenger Hunt
If you have young ones, visiting Mother's Day places near you can be tricky. Instead, keep kids busy by giving them a scavenger hunt to make.
They can put things like…"Pick a flower for mom" and "record three things you love about mom." to make it holiday-themed. Or use these nature scavenger hunt printables your kids will enjoy for a Mother's Day activity.
27. Go on a Short Getaway With Mom
Finally, a weekend trip to a nearby destination is the ultimate Mother's Day gift. Not only does it get you exploring, but you'll be creating one-of-a-kind memories with your mom that you can hold with you forever.
For places farther away, check out these Mother's Day getaway ideas here >>
Experience Gifts for Mother's Day: More Ideas
An experience gift can be the best type of gift to give to your mom because she gets to spend time with people she loves. These ideas will have your mom feeling loved and appreciated.
28. Get Active Together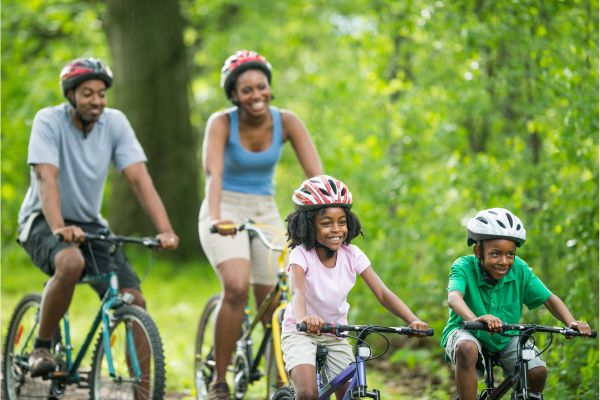 If the mom you are gifting enjoys being active, plan to spend the afternoon doing her favorite thing or trying something new. Kayaking, paddleboarding, biking, or taking an outdoor yoga class may be things your mom would love to do.
29. Visit A Vineyard
Enjoy a beautiful spring day at a vineyard, enjoying nature, and tasting delicious wines. Plan ahead to book your tasting and order or bring food to go along with the wine. Then spend time walking and exploring the vineyards if you can.
30. Surprise Mom With A Girl's Trip
If it's been a while since your mom has gotten away on her own, plan a girl's trip and invite a few of her friends to go along. This can be to a close by town or hotel. Or plan a trip further away if you are feeling adventurous.
Just make sure to check mom's schedule in advance!
Related: Ideas To Lift A Mom Up
Looking for Tradition ideas for major holidays?
See my Family Traditions Ebook! It's filled with traditions for major holidays, plus regular rituals that build connection and unforgettable memories while your kids are young. (250+ ideas!)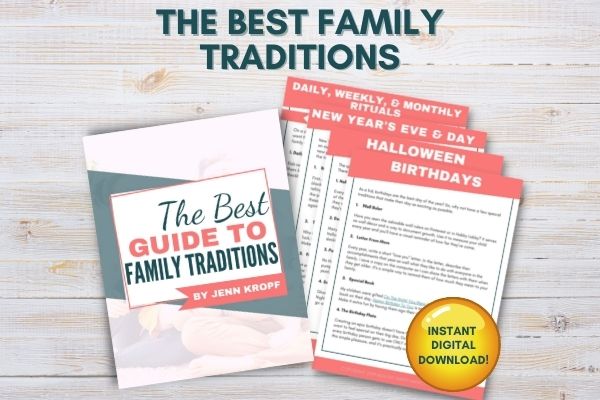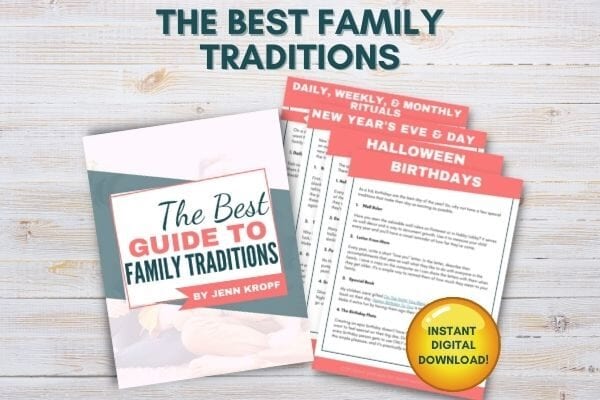 To Consider With Mother's Day Activities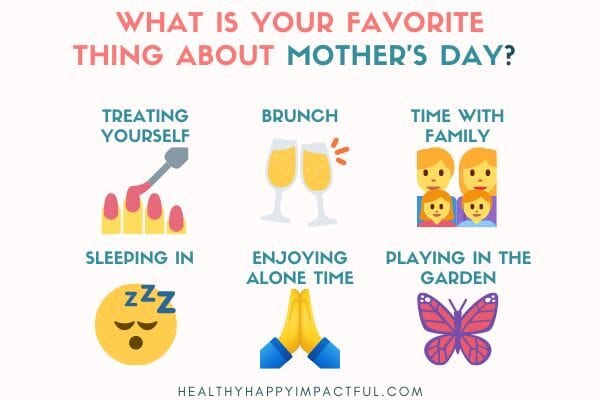 Remember, it's the time together that ultimately counts. Or it's also ok to spend time alone at home if that's what your heart desires.
So, what are your favorite Mother's Day things to do? Share in the comments below!
More family posts you'll love…
Near Me Things to Do for Mother's Day (At Home & Fun Places!)