A Huge List of Sick Kit Ideas to Feel Better Fast
What Should be in a Sick Kit?
Winter is coming… Are you ready for flu season?
Last year, we spent several weeks of September down for the count. Colds and fevers took over the house twice with a nice side of childhood rashes. It was rough, but also a good reminder of the importance of being prepared (which I was not).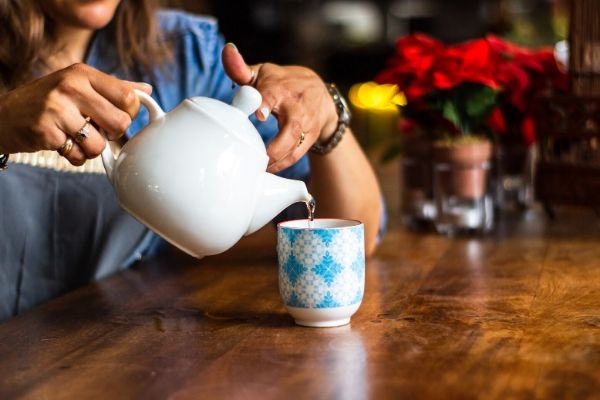 So, today I'm sharing what I put in my sick kit to be ready for any future sickness that comes our way.
While I'm not perfect, I try to keep our sick supplies as natural as I can. So, most items on the list will be without extra preservatives and dyes.
Also, we do our own research and have benefited from the guidance of a certified nutritionist. However, I'm not a medical expert, so please don't take this post as professional advice. Do your research and choose what's best for you!
This post contains affiliate links and I may earn a commission, at no cost to you. See my disclaimer for more.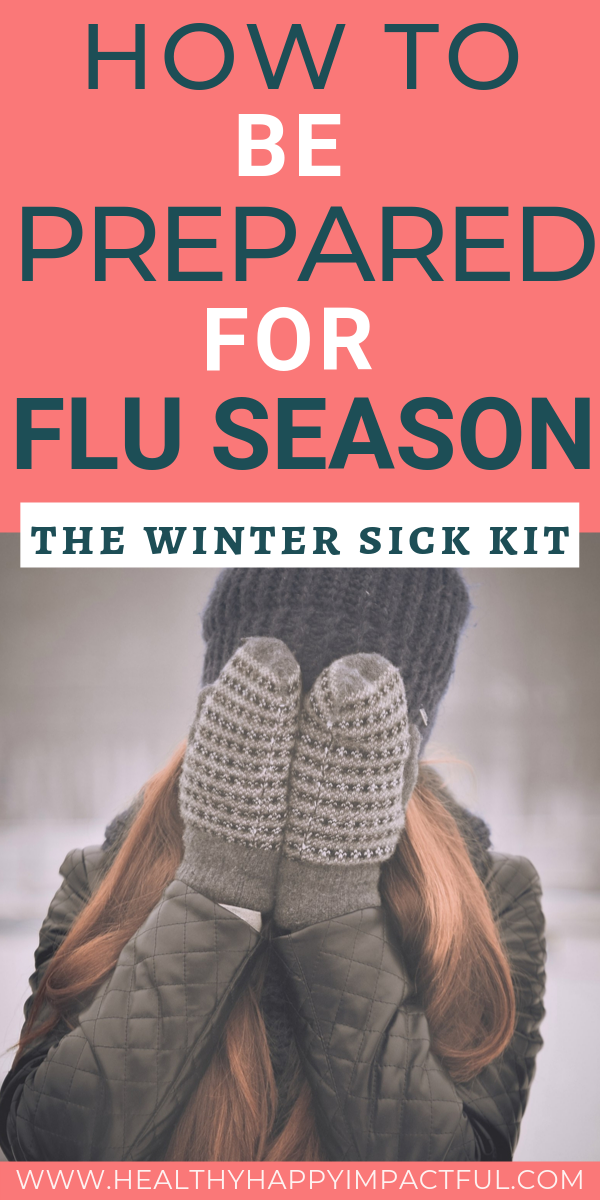 Sick Kit Ideas: For All
First, these are the sick essentials to keep on hand for adults and kids alike. We always seem to need them when they aren't around!
HUMIDIFIERS
Winter gets so dry, which can make colds worse. We've learned that we need one small humidifier in each bedroom and one for downstairs.
But, this need will vary depending on your house.
DIFFUSERS & OILS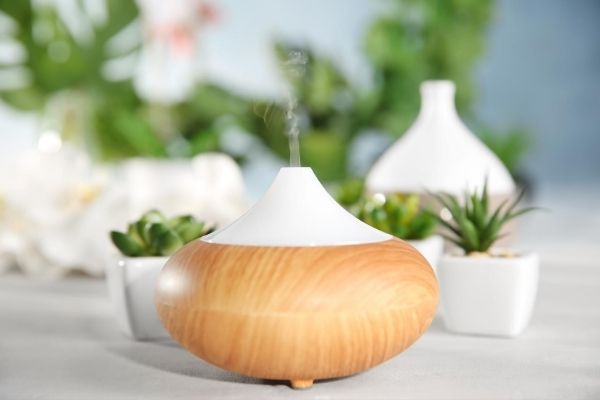 I'm no expert in essential oils, but we like diffusing the Breathe and Thieves oils when we have the cold and flu. I bought another cheap diffuser HERE so that we have one for each floor.
Additionally, I started putting a bit of Thieves on our feet when we're sick.
THERMOMETERS
Before flu season, make sure that you have thermometers that actually work! Ours were low on battery and needed to be replaced. It's not fun to do it when you're sick.
VITAMIN C
Extra vitamin C definitely won't hurt! Sometimes, I feed them tons of oranges, but mostly I use supplements to complement our diet.
These capsules are my favorite because they don't have extra additives and I can dump them in our drinks. One bottle will last us through flu season 2022 and beyond.
SMOOTHIE SUPPLIES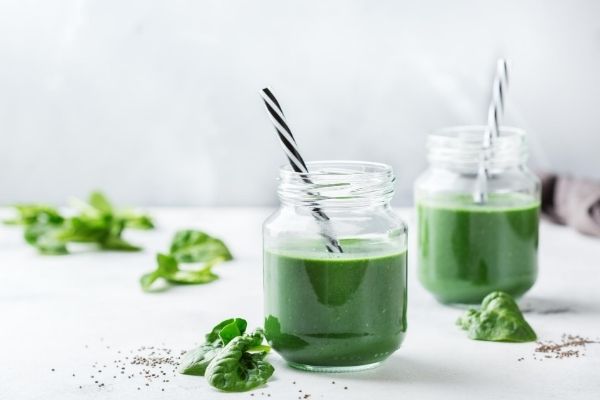 If I can tell we're getting sick, I make a smoothie with the above vitamin C capsules. That means that I need smoothie supplies at the ready.
We usually have fresh spinach on hand, but I make sure there's frozen fruit in the freezer and flax or chia seeds too.
DISPOSABLE GLOVES
These just always seem to come in handy!
We most commonly use them for applying pink eye drops, lotion, or rash cream.
ELDERBERRY SYRUP
This year I made a huge batch of homemade elderberry syrup. I LOVED this recipe because it had a faster cook time, and it allowed me to make a lot at once. It even recommended freezing the syrup. Um, YES.
So, I froze it in small jars and I'll be able to pull it out all winter. The dried elderberries I bought HERE are a little more expensive, but they produce A LOT more syrup than buying a packaged version. Plus, I can control the sugar content.
REUSABLE HOT & COLD PACKS
From earaches to muscle pains and childhood ouches, these are just good to have around.
Be sure to have at least one good heating pad and a few small cold packs ready for flu season.
LOTION FOR DRY SKIN
My husband had psoriasis, so we began moving to lotion with fewer ingredients. The lotion above is our general moisturizer.
He uses the Wild Naturals Eczema & Psoriasis Cream that was recommended to him as well. We think it has helped his hands a lot.
BRAT DIET FOOD
I've got applesauce, bananas, rice, and bread in case we need to use the BRAT diet with digestive issues. The applesauce tends to be our go-to because it's easy and can be stored for long periods.
ALCOHOL WIPES
These make for easy thermometer sanitation. Plus, we use them for wiping down skin and other small tasks. They get used weekly, if not more.
CHICKEN NOODLE SOUP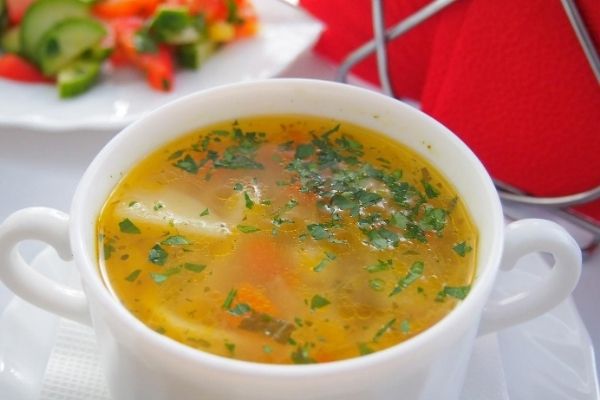 This easy food is so good for you when you're sick! It has nutrients and liquid your body needs, and the steam can help with congestion.
I buy canned soups to have for backup and will be making a big pot of homemade chicken soup to freeze the extras.
You can never have too much of this stuff. It's an essential stock up for flu season 2022!
DISINFECTANT WIPES
Just like last year, I will use these to pretend the sickness won't spread to every single one of us. Maybe one of these days it will work!
FREEZER MEALS
Being sick recently made me realize that simple freezer meals would have helped.
A LOT.
So, I'll be stocking the freezer for December and January. Not only will it be handy during the busy holiday season, but it will save me if and when it happens again.
Related Post: How To Organize A Successful Freezer Meal Party
Sick Kit: Just For Adults
I raced out to get supplies when the kids didn't feel well. And then, of course, I got sick myself and had nothing I needed! So, lesson learned (for now at least).
Here are a few things just for the adults!
COUGH DROPS
We prefer these more natural drops found HERE. There are some Burt's Bees and Zarbees drops out there as well, but I stick with these because we don't use them often. They're perfect for when your throat is irritated from sinuses.
COLD MEDICINE
We just never seem to have the adult cold medicine when we need it! The generic of Sudafed is usually our pick.
TYLENOL & IBUPROFEN
And of course, make sure these are stocked in the pantry at all times! Ibuprofen works better for us, but it can also be hard on the stomach, so we use both for different things.
GINGER TEA
The Traditional Medicinals Ginger Tea was essential a few years ago when I had constant stomach nausea from Gastritis. I still pull it out when I have stomach issues. If it's too boring plain, add a little honey to it.
VITAMINS
With my rocky pregnancies and my husband's Crohn's Disease, we have vitamins galore to keep us healthy.
I've LOVED the Rainbow Light Prenatal One for years. It's one of the few women's vitamins that is plant-based and doesn't have food coloring. I plan to transition into their normal multi-vitamin soon.
We also take the Pure Encapsulations Vitamin D3. (Note: We take 1000IU, but it isn't available on Amazon at the time of this posting).
Finally, my husband takes the Ortho Biotic Probiotics recommended by his nutritionist.
CRANBERRY JUICE
Like many, I tend to get UTIs at the most inopportune times.
I learned it's easiest to keep a cranberry juice on hand. I prefer the juices without extra sugar like Just Cranberry and Aldi's 100% Pure Cranberry Juice. It's a bit tart, so I dilute it with water.
I've also heard that cranberry capsules work well if you're prone to getting infections.
Sick Kit Ideas: Just For Kids
These items are critical to keeping the little people in your life healthy and happy.
APPLE & GRAPE JUICE
The kids only get juice for special occasions or at grandma's house. So, not only is juice a treat when they're sick, but I know they'll get plenty of liquids.
KID MEDICINES
We keep Children's Tylenol, Children's Ibuprofen, and Children's Benadryl on hand. I find the dye-free versions of each and usually the slightly cheaper generics.
The Tylenol works best for minor problems, while the Ibuprofen is essential to take down a high fever. The Benedryl gets used when we see hives or my son has been playing with dogs too much.
As for cough syrup, we're big fans of Zarbee's for the kids. It's something natural we can give them when they're miserable.
CHILDREN'S VICKS
If they let me, I feel better rubbing a little bit of this stuff on my kids' chests before they fall asleep.
TEA FOR THE KIDS
I make the kids drink a little bit of tea when they're not feeling well. It's something different, and another way to keep them hydrated. I prefer the Traditional Medicinals Cold Care Tea Just for Kids.
HONEY
Not only does honey help with sore throats, but it gets my kids to drink the tea above without complaint.
GUMMY VITAMINS
"An ounce of prevention is worth a pound of cure"

Benjamin Franklin
A friend recommended Olly vitamins and they've become an essential part of the winter sick kit. Not only do they seem purer than other varieties, but my kids LOVE them. I'm also happy that they come with probiotics.
Additionally, I'm trying to keep a yogurt supply these days for more fresh probiotics.
HOMEMADE PEDIALYTE
Honestly, I never drank Pedialyte growing up. And, when I became a mom, I was a little uncomfortable with the ingredients in the storebought version.
So, I have this recipe nearby if I ever need to make something. There are many variations on Pinterest. You may want to keep the individual items on hand with the rest of your sick kit for flu season 2022.
Extras For The Baby
And finally, if you have a baby in your home, these are the sick supplies that worked well last year, and we'll have available again this winter.
Little Remedies Saline drops
Baby Vicks
Honest diaper rash cream
Infant Tylenol
Honest lotion for dry skin
Something To Consider for Sickness
These items would also make for a great sick kit package when you know someone that's under the weather!
And lastly, this is a continual list that I update every year…
So, what am I missing? What are your go-to items to beat the winter bugs?
You May Also Enjoy…


How To Be Prepared For Flu Season (& Now COVID Too…)