A Complete Guide To At Home Date Night
How much time do a husband and wife spend together undistracted? Between work, kids, household duties, and technology the answer is very very little.
I've been married to the idea of a weekly at home date night since hubby and I had our first child. All of a sudden we weren't spending intentional time with each other. Now we have three children and it hasn't gotten any easier. Some weeks it's the only thing that keeps us on track.
While I've spent time planning more elaborate date nights occasionally, the truth is that most nights it's a struggle to get off the couch. Almost all of our dates have to be at home, so it can sometimes be hard not to just watch a movie.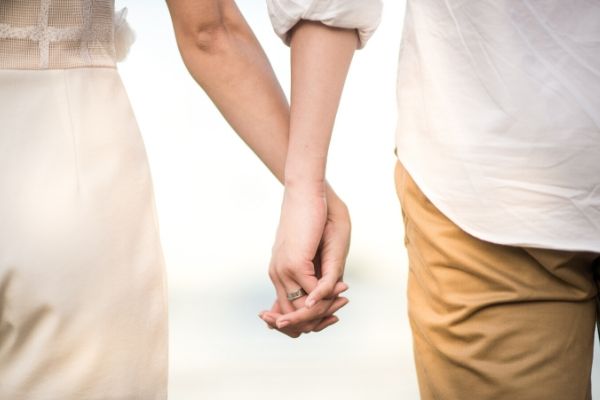 However, on the dates that we do something together, I can tell the difference!
THE SUPER EASY SYSTEM
We have two kids and a newborn, so creativity is at an all-time low. I devised a system for us to make sure that we are getting a date night in no matter how tired we are when Friday night rolls around. And man, am I usually tired.
The dates are in the family calendar so that we both know what's ahead.
Here's what it looks like:
TIPS FOR A GREAT AT HOME DATE NIGHT
There are a few things that we've found to make things run smoother over the last few years. Here are 6 tips to make the most of your time together.
1. Date whenever it works – Sometimes you have to get dates in whenever you have the opportunity! Flexibility is key! On some Friday mornings, we can get carryout or take the baby to our local breakfast restaurant and have some fairly interruption free conversation!
2. Eat alone (or just with the baby)– We strive to always eat dinner just the two of us on date night. Normally this consists of making dinner as usual and feeding the older kids first. We sit with them and chat.
When they are done, they go off to watch a movie and we eat together. (Find more great married couples date night tips and fun questions for married couples here)
3. Find something you can both enjoy – This has been a struggle for us. My husband is way better at games than me. As in, the only thing I can win is Slap Jack. It's sad. I've recently invested in some new games that we can both enjoy (and maybe I can beat him at). We're enjoying Quiddler at the moment. If games don't interest you, find something else that does!
4. Get take out – It's nice to schedule this in as a time I don't always have to cook! Just because it's at home date night, doesn't mean we should have to slave away in the kitchen!
5. Have some intimate time – No matter how the week went, when we spend time together, it's much easier to get some intimate time in the bedroom. It's a natural part of our date night.
6. Use resources that are already available – Nobody has time to invent the wheel on this! There are tons of ideas already out there. See some at the end of this post!
Related Posts: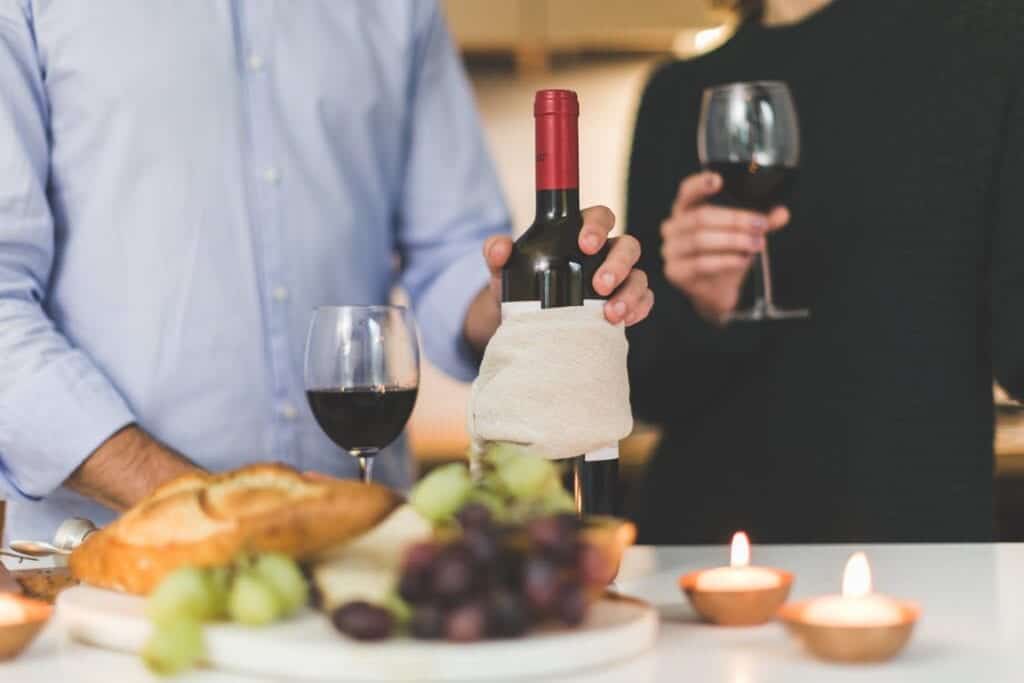 ADDITIONAL IDEAS FOR A MORE EXCEPTIONAL DATE NIGHT
We do occasionally put more effort into holidays and special times. Here are some ideas for a little more pizazz in the date night!
So, what do you say? Try an idea or two for a date night this week and see what you think!
What do you like to do during an at-home date night with your spouse?
Also, be sure to check out: 25 Creative Fall Dates
FURTHER RESOURCES
These contain some affiliate links, at no cost to you. We just love them, and want to share!