10 Easy Ways To Manage Your Time For Holiday Success
If we're busy the rest of the year, we're slammed in December.
There are gifts to buy, cards to send out, and a slew of extra obligations. All on top of our normal day to day responsibilities. This can get overwhelming fast.
But it doesn't have to be this way.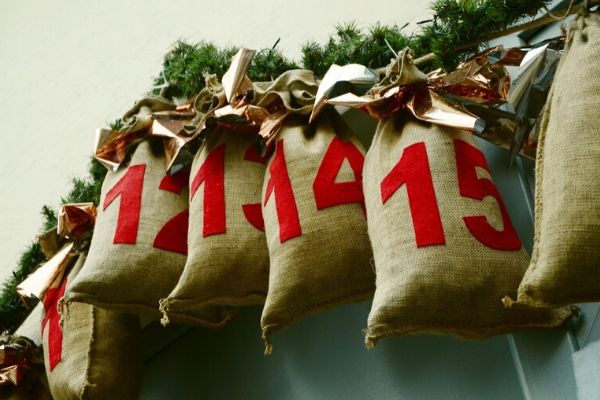 Instead, we can be proactive this holiday season!
Here you will find valuable ways to manage time better during this busy season. And in doing so, create the kind of holiday you've always dreamed of.
This post contains an affiliate link, and I may earn a commission at no cost to you. See my disclaimer for more info.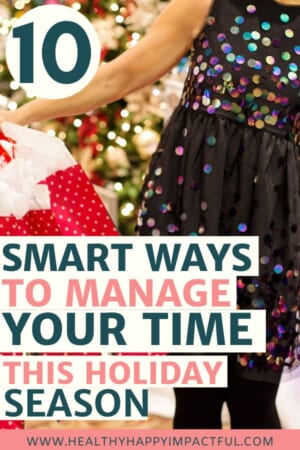 10 Easy Ways to Manage Your Time Better
1. MAKE A LIST
What does Santa do? He makes a list and checks it twice!
In our cases, we may need two or three lists, but you get the point. It's hard to know what we need to do without some organization and planning first.
So, create lists for what to buy, do, and make, and a plan for your budget. This free Christmas list gift tracker may help!
Related Posts:
2. SHOP SMART
There are three essential ways to shop smart.
First, consolidate trips. If you're going out into the crowds, make it worth it! Need to get groceries? Stop at a nearby store to pick up those gifts you need too. This eliminates pointless trips that eat up precious time.
Second, shop at off-hours. You will get your shopping done TWICE as fast if it's Saturday morning at 8 am, as opposed to Sunday afternoon. If you can, get off work early or schedule a babysitter and spend one week day shopping. It will feel SO productive to get it all done in one shot.
And third (my favorite), shop online. Almost all major retailers have free shipping during the holiday season, so take advantage! Shop in your pajamas and save a massive amount of time.
3. PLAN AHEAD WITH WORK
The fourth quarter can be a busy time at many companies, so plan accordingly. Get that big project done BEFORE the holidays.
Or at least plan focused time to get that work accomplished when you're at your most productive (see #9), and it doesn't interfere with your holidays!
4. ESTABLISH BOUNDARIES
The most critical one! Set your boundaries and stick to them. A block schedule helps tremendously with this. Say no to several things that come up in December. There are many cool things to do, but not all of them get you excited and align with your values.
Can't let the opportunity go? Re-schedule for January when there's a lot less going on. You'll still be able to do it, but it won't come between you and your amazing Christmas.
5. MAKE "GOOD ENOUGH" YOUR MANTRA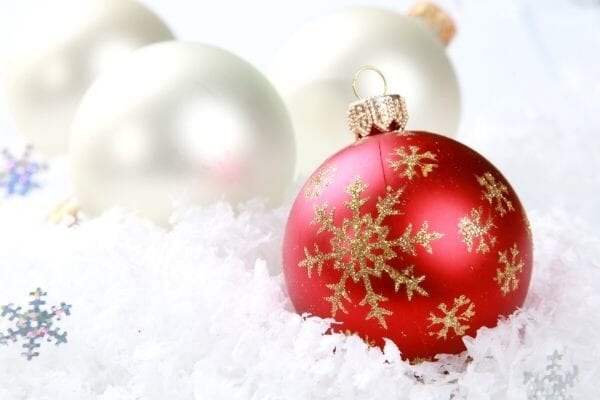 We want everything to be beautiful and perfect this time of year, but setting crazy expectations can lead to stress and lower productivity.
So, listen up perfectionists! Sometimes, it's ok to say "good enough" and move on to your other tasks. No one will notice if the decorations aren't perfect or you forgot to buy the 10th present for the kids.
If this is a real problem for you, then specifically focus on simplifying. Less is more! And this will ensure there's less for you to fret about.
6. UNPLUG & TAKE CARE OF YOU
The most productive people take breaks! And these are especially needed during the holidays. It's essential to re-charge and rest so that we can hit hard when we need to. Add scheduled self-care and exercise into this season to stave off stress.
Related Posts:
7. SET CLEAR EXPECTATIONS OF OTHERS
It should never be up to one person to do all of Christmas. That's just ridiculous. So delegate tasks! Others can help with gift buying, cooking, decorating, and anything else you can think of.
Make a list now of everything your spouse, kids, or other family members can do to take responsibilities off your plate.
8. STAY HEALTHY
When my family is sick, NOTHING gets done. All the ways to manage my time better get thrown out the window in favor of laying on the couch. And SURVIVING.
Obviously, some of this is out of our control. But we can do our best to eat well, exercise, take vitamins, and try to stay healthy during this busy season.
Related Post:
9. USE PRODUCTIVE TIMES
This is essential for any time of year! When do you work best? Are you a morning or night person? Be sure to work on your most important tasks during that time!
I'm a morning person, and I know that if it doesn't get done in the morning, it doesn't get done. For me, the productivity planner helps to "eat that frog" first thing.
Related Posts:
10. PRIORITIZE YOUR HOLIDAY SCHEDULE
Finally, remember that your schedule reveals a lot about your priorities. Let's say loved ones are your number one priority during the holiday season, but you actually spend all of your time shopping and at work. Well you aren't living your values then, are you?
The thing is, we often aren't aware of this misalignment unless we pay attention.
So, schedule in technology-free time with your family and friends, and stick to it. Then, continue to notice where your time is going. Awareness is KEY.
Related Post:
Something to Consider
There's a lot coming at us this time of year.
So, take a deep breath and dig in! These easy ways to manage your time for the holidays will help you be more productive AND gain extra time for the things that matter most to you.
Which of these tips helps you manage your time better during the holidays? I'd love to know!
You May Also Enjoy…


Time Management for the Holidays