3 Pt Thursday: The main thing is YOU
Your time is valuable. So, today I'm trying something new – a newsletter format you can read in 5 minutes or less. For 3 pt Thursday, you'll receive three ideas or resources to help you connect and thrive. It's all the good stuff without the fluff!
Here you go!
1. "The main thing is YOU beneath the clothes and skin – the ability to do, the will to conquer, the determination to understand and know this great, wonderful, curious world." – W.E. B. Du Bois
---
2. Have you ever said you were going to do something and then…crickets…(nothing happens)
It's not that you lacked willpower or motivation. It's that you didn't have a system to stay on track.
Following through on self-commitments is an act of self-love.
​Here's how to keep these + grab the free printable​ >>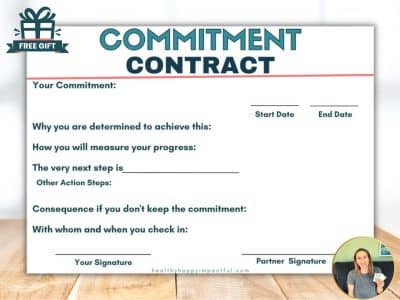 3. What's on your ​Halloween bucket list​? I'm pressuring my big kids to read the Harry Potter books so that we can watch the movies around the holiday this year! Can't wait!
Join 3 Point Thursday! Grab access to free printables and the weekly newsletter below: