It takes one act of kindness
Here are 3 ideas to consider:
Quote of the Week
1. "Sometimes it takes only one act of kindness and caring to change a person's life." — Jackie Chan
---
World Kindness Day is November 13th
Teaching and practicing kindness is not always easy. I once did a kindness challenge with my kids that ended in a mailbox brawl because they couldn't agree on who should leave the thank you note for the mailman.
But in an often hostile world, kindness is the light you shine into someone's darkness. It's making a positive impact right where you're planted. Try one of these today:
Do a small act of kindness (these take 5 minutes or less)
Hug someone.
Smile and say something nice to a stranger.
Share a story with your pet.
Wave and say "hi" to a neighbor.
Write a thank you card for someone
Leave a sweet note for a child. (​Resource library​ #3 )
2. ​Read a book on kindness or friendship with your family​ (it's part of the reading challenge this month too!)
3. Help someone in need
Carry in groceries
Donate to an organization
Volunteer an hour to help
Bring a meal to a friend
There are ​lots of ways to celebrate Kindness Day​. And they all make you (and others) feel like a million bucks!
---
Family Fun for Thanksgiving!
3. Planning ahead? These free Mad Libs will make your entire family burst into laughter! One is even about making the best pumpkin pie!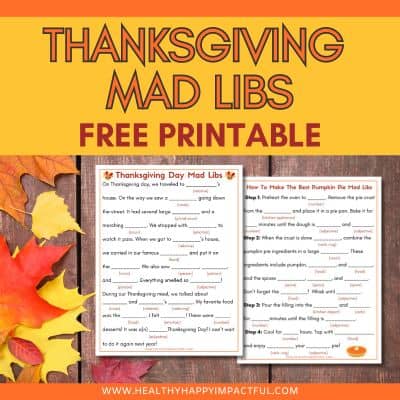 ​Grab your free Mad Libs here​ >>
Love always,
Jenn Kropf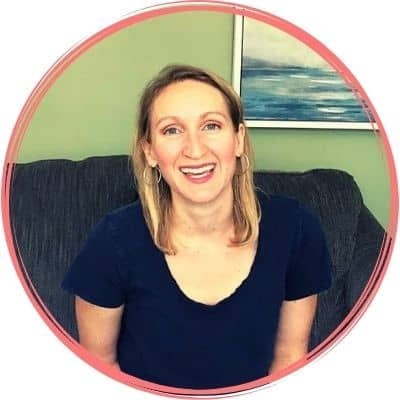 Founder of ​Healthy Happy Impactful​​
P.S. Something exciting is coming soon! Starting November 15th, you can snag a done-for-you family night every week. All the connecting without the fuss! ​Put yourself on the wait list to get a special price here​ >>