20 Best Mystery Books For Kids (Popular & Award-Winning) 2023
In 2021, the world locked down and school was canceled. But my son's 2nd-grade teacher took to the internet to finish a read-aloud from class.
It was Nancy Drew.
As she recorded each chapter, my kids begged to listen. They became enthralled with the mystery. And for a little while each day, we forgot about the uncertainty of the times.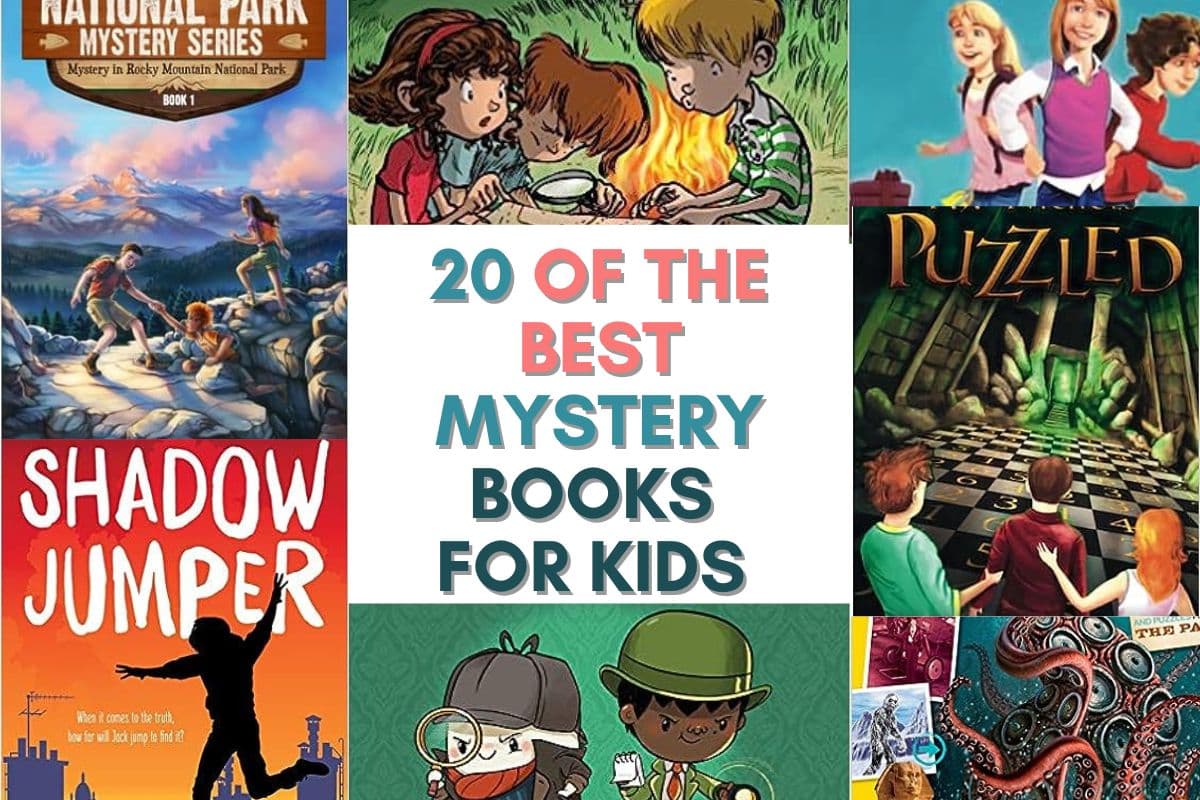 I'll always be thankful to this teacher for that small blessing. She brought calm to our household while turning my kids into mystery lovers. All from her backyard.
These mystery books for kids are the best the genre has to offer. They'll have both book enthusiasts and reluctant readers pleading to turn the page!
Great Childrens Mysteries
This post contains affiliate links, and we may earn a commission at no cost to you. See our disclaimer for more.
Now, follow the clues and get reading!
These kids mystery books also make for great audio book read alouds in the car. And many of them are part of a larger book series!
Best Mystery Books For Kids: 6 & 7 Year Olds
First, younger kids love these beginner mystery books!
1. A to Z Mysteries: The Absent Author by Ron Roy
*Over 8 million of this book series in print
In this classic kid favorite, Dink, Josh, and Ruth Rose embark on mystery adventures. They are perfect for early chapter book readers looking for more suspense!
Start with the first book in the series: The Absent Author. When a famous author goes missing, it's up to the gang to find out why.
2. Nate the Great Series by Marjorie Weinman Sharmat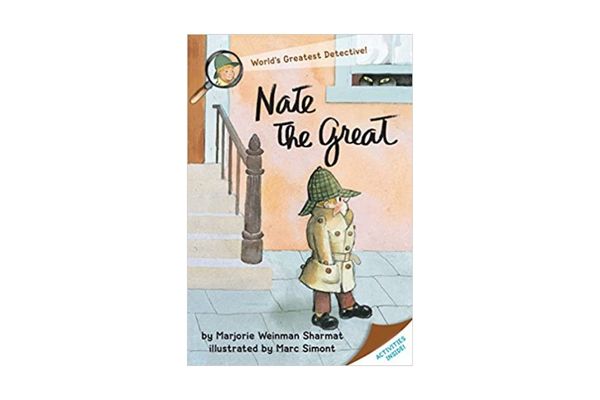 In the award-winning Nate the Great series, Nate is on the case to solve the mysteries in his
neighborhood. Using evidence and problem-solving skills, Nate helps his friend and solves the puzzle.
This is a great first detective mystery book for young readers who are ready for chapter books.
3. The Case of the Missing Cheetah by Veronica Mang
The Case of the Missing Cheetah follows a group of curious young girls as they discover a secret society of female spies. Do the girls have what it takes to be spies too? Read to find out!
4. Nancy Drew: Sleepover Sleuths by Carolyn Keene
*Classic Best Seller
When Deirdre invites Nancy and her friends over for a sleepover, Deirdre's doll goes missing. Will Nancy be able to solve this mystery?
Follow Nancy as she solves the case with one thrilling adventure after another through the series!
5. The Haunted Library Series by Dori Hillestad Butler
*Award Winning Author
When Kaz is separated from his ghost family, he meets Claire, who lives above the town library. Claire can see ghosts. The two form a friendship and solve the mystery of who's haunting the library.
Could it be someone Kaz knows?
Find the first Haunted Library book here >>
6. Super Detectives! (Simon and Chester Book #1) by Cale Atkinson
*New Graphic Novel Series For Fans of Dog Man & Bad Guys
A ghost and a kid team up to become a mystery-solving duo (and eat snacks). Can they solve the mystery of a lifetime? Read the hilarious story to find out!
7. Harriet the Spy by Louise Fitzhugh (Kids Mystery Books)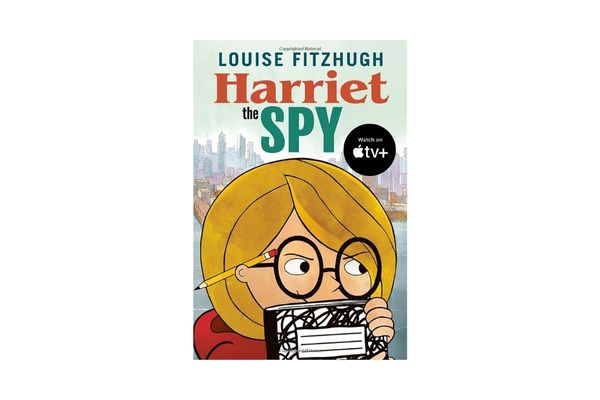 Harriet is a spy who uses her notebook to write down all of her observations about the world around her. But when the notebook goes missing and her words are suddenly out in the open, she must face who she's been spying on.
This novel is book one of the series!
Children's Mystery Books: 8-10 Year Olds
Next, these mystery book chapter books get into more complex stories for kids.
8. Case Closed: Mystery in the Mansion by Laura Magaziner
Case Closed is a fun puzzle book where the reader helps Carlos put together the clues to save his mom. In this unique thriller, YOU pick which suspects to talk to and which path to follow. Good luck cracking the case!
9. Mystery in Rocky Mountain National Park: National Park Mystery Series, Book 1
*Secret Codes – Lost Landmarks – Hidden Clues
Jake's grandfather was trying to solve an old mystery when he died. He leaves behind secret codes, riddles, and maps that lead Jake and his friends into Colorado's Rocky Mountain National Park. But they also find out they're not the only ones searching.
Great for national park, mystery, and treasure hunt lovers!
10. The Feather Chase by Shannon L. Brown
In The Feather Chase, two very different cousins have to spend the summer together. But their ho-hum summer turns into a thrilling mystery when they find a briefcase in the forest that hides a surprise. Now they must find a way to solve the case – together!
11. The Secret Lake by Karen Inglis
*A Modern Children's Classic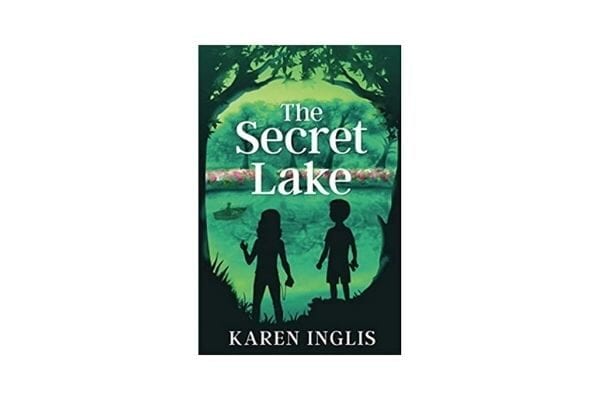 Stella and Tom move into a new London neighborhood and befriend a neighborhood dog. Yet, the dog keeps disappearing and returning.
As they search for answers, they discover a tunnel that leads to a secret lake. And that they've somehow traveled back in time…
12. History's Mysteries Curious Clues, Cold Cases, and Puzzles From the Past (National Geographic Kids)
Real-life mysteries that give you goosebumps!
What happened to the Mayan civilization? How did Stonehenge come to be? This book covers real-life mysteries that have left people scratching their heads for years!
Big fan of natural mysteries? Continue the series with History's Mysteries: Freaky Phenomena.
13. Legend of the Star Runner by J. I. Wagner
Timmi Tobbson and his friends only have 24 hours to discover the legend of a long-lost pirate ship buried in their city. However, they may find more than they expect aboard the Star Runner!
This unique series allows your child to become a sleuth by reading and finding clues to solve the puzzle.
14. The Boxcar Children Mysteries by Gertrude Chandler Warner
This classic, captivating series follows the adventures of the Alden kids as they discover and solve new mysteries. It's a great read for kids who love mysteries or have ever wondered what it would be like to live with their best friends.
15. The Mystery of the Haunted House (Sycamore Street Mysteries) by Willow Night
*NEW Mystery Book For Kids
Noah's little brother Josh can't stop talking about the Haunted House. So, when they go to see it, they join forces with Olivia to find out more.
But when Josh goes missing, they must solve the mystery to get him back!
Get The Mystery of the Haunted House here >>
Related: Best Halloween Books For Kids
16. The Secret Zoo by Bryan Chick
The Secret Zoo is the first of this imaginative series. In a zoo, the animals begin acting strange. As though they are searching for something.
Megan notices the odd happenings first. But when she disappears, it's up to her brother and friends to find her. What they discover when they sneak into the zoo surprises them all.
See it here >>
Mystery Books Kids: 9-12 Year Olds
Next, upper elementary and middle school readers especially love these kids mystery books!
17. Puzzled by P.J. Nichols
Mystery, fantasy, and suspense!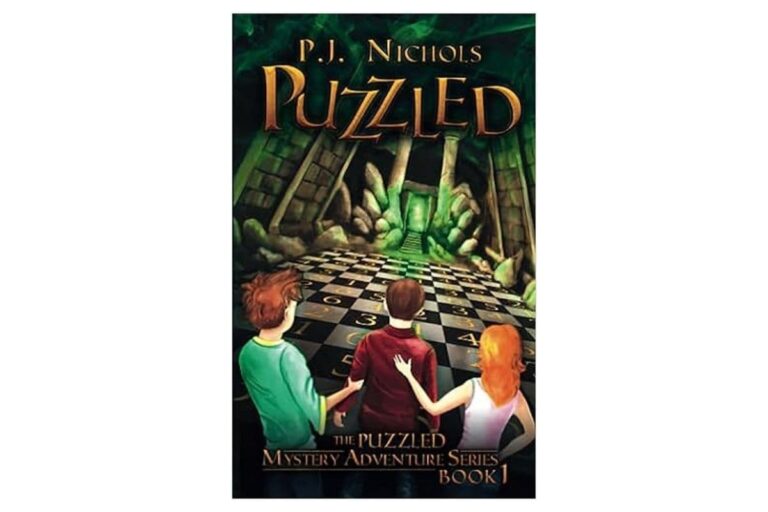 In this mystery adventure, Peter and his friends must figure out every confusing riddle and challenging puzzle. If not, they face terrifying and unthinkable results.
Try to solve the puzzles along with them!
18. Enola Holmes: The Graphic Novels: The Case of the Missing Marquess, The Left-Handed Lady, and The Bizarre Bouquets by Serena Blasco
#1 Best Seller in Children's Mystery (Inspired by the books and Netflix film!)

14-year-old Enola Holmes (the strong-willed sister of Sherlock Holmes) wakes on her birthday to discover that her mother is gone. She left only flowers and a coded message book. When she escapes from being shipped off to boarding school, nothing prepares her for what awaits.
Related: Kids Books That Teach Kindness & Friendship
Best Mystery Books For Teens
Finally, middle and high school teens can't get enough of these mystery novels.
19. Shadow Jumper: A Mystery Adventure Book for Children and Teens by J.M. Forster
*GOLD MEDAL WINNER IN THE WISHING SHELF BOOK AWARDS 2014
*Read and enjoyed by over 100,000 readers!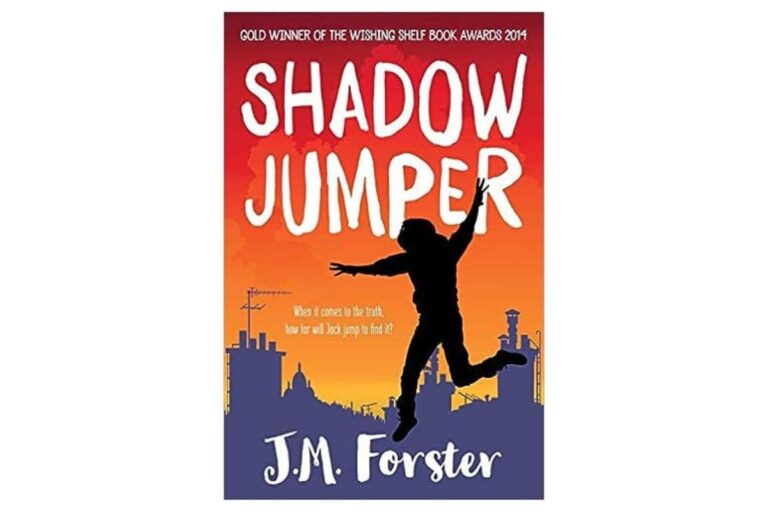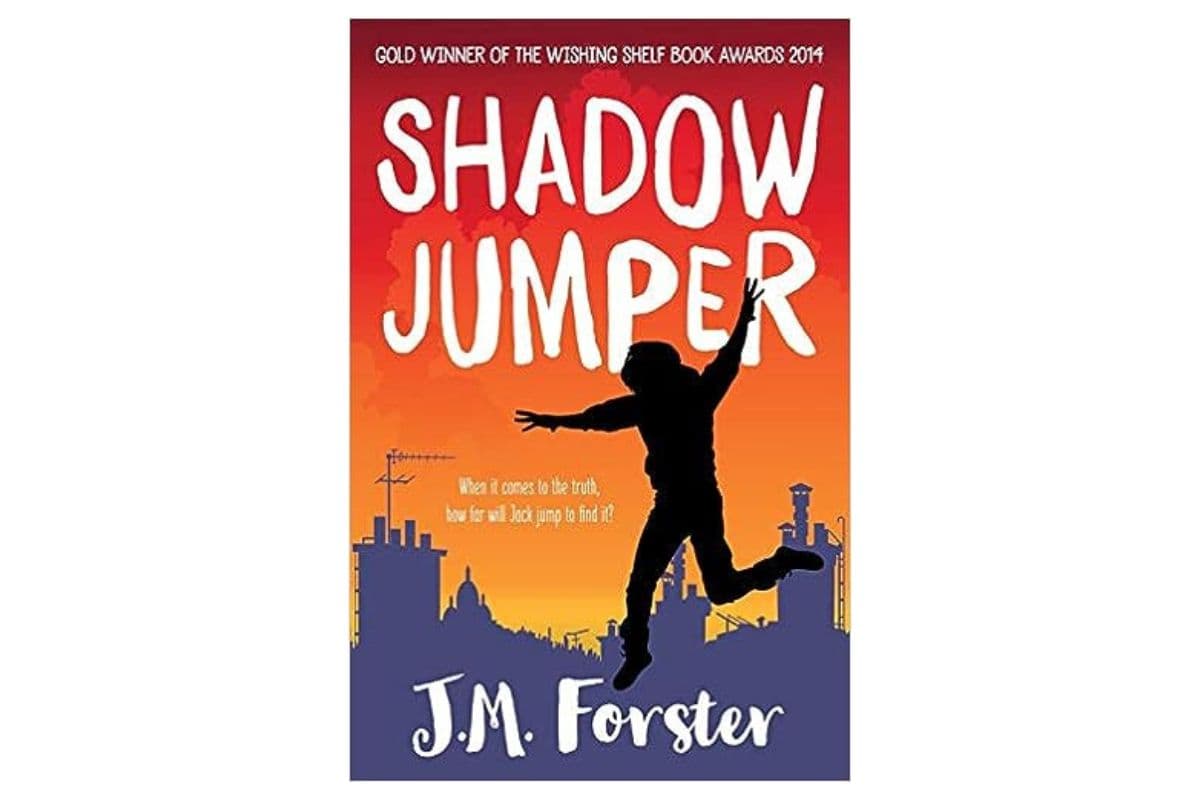 Jack Phillips's allergy to sunshine confines him to the shadows. He's lonely and shadow jumping on rooftops makes him feel alive. But when Jack's condition suddenly worsens, only his missing scientist dad has the answer.
As Jack and a new friend solve clues to the past, they uncover dark secrets at every turn.
Will Jack be able to find the truth in time? Find out here >>
20. Into the Dark: a Scary Mystery Book for Teens by CJ Loughty
*An intriguing blend of Harry Potter and horror!

Her family tries to convince her she's being silly, but Ella is certain that her new house is haunted. Then, a mysterious blackness appears on the walls.
She learns that the house has been cursed by the previous owner. A witch. But there's a way to lift the curse. And perhaps she's a witch too…
What's Next?
Get kids hooked on reading with our best books by age lists!
Or check out a reading challenge idea you'll love. Then, grab the free reading tracker too!
Good Kid Mystery Books You Can't Put Down