Get Your Life Back Recommended Tools
Hi there! Here I keep an updated list of tools that help with certain days in the email challenge! These are products that have been transformative for me or others I know, and I hope they help you too!
This post contains affiliate links for your convenience. I may earn a commission at no cost to you if you buy.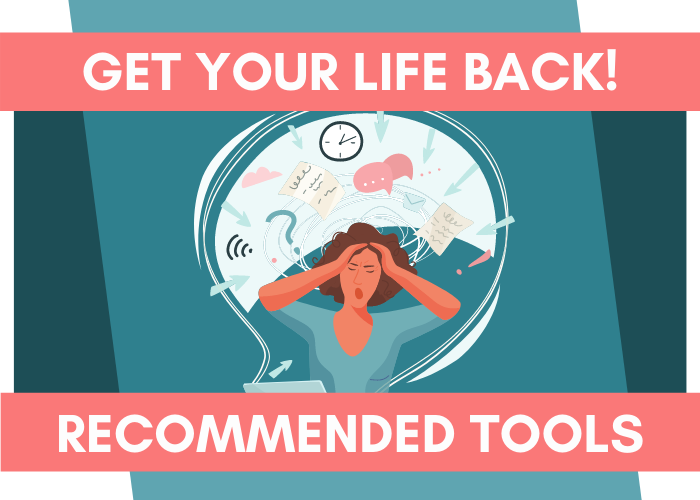 The Best Tool for ALL of the Days
Day 3 Tools: Schedule for Focus
Day 4 Tools: Simplify Your Life
See these top gifts for busy moms for more ideas >>
Day 5 Tools: Automate More
The Kids Routine Pack (checklists, chore charts, rewards, and more to automate and delegate home responsibilities)
Amazon subscribe and save
Chatbooks – If you use Instagram for family photos, this service collects your photos automatically and sends you a book after every 50 pictures. It's an affordable service that prints your beloved photos FOR YOU!
Day 6 Tools: Ask for Help
Often, this starts with asking those we love for more support.
Here are other products and/or services that may help you too:
*All major stores have free pick-up and many charge only a small fee for delivery.
Day 7 Tools: Take Better Care of Yourself