Get Your Life Back 7 Day Email Challenge
WELCOME TO MY FREE EMAIL SERIES!
Over the next 7 days, I'm going to help you focus on the essentials while letting go of the rest – including the overwhelm!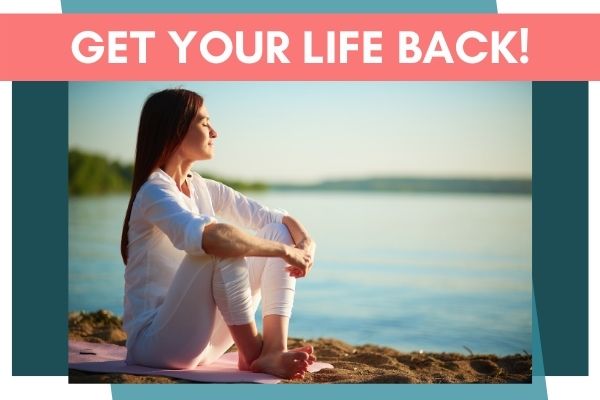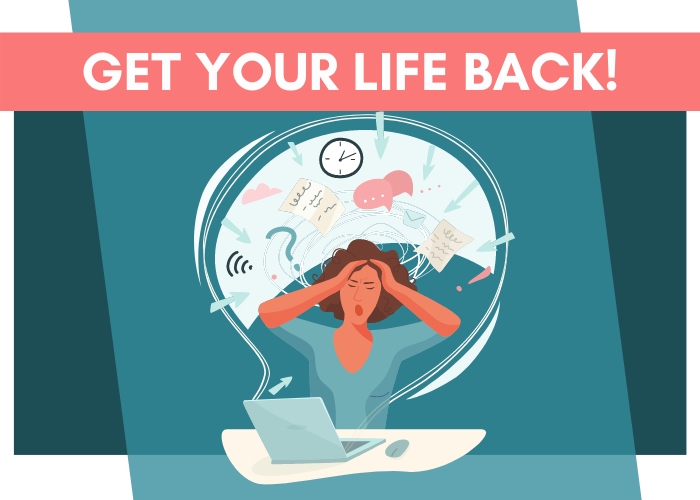 I started this website as a way to help others feel healthier, happier, and more impactful. Unfortunately for many of us, that's easier said than done. There are so many complications and extras that get in the way!
Through this challenge, learn how to:
FIND YOUR ESSENTIAL TASKS
SCHEDULE YOUR DAY RIGHT
SIMPLIFY YOUR LIFE
AUTOMATE HELPFUL SYSTEMS
ASK FOR HELP
TRIPLE YOUR SELF-CARE
How Does it Work?
Every morning, receive an email over a specific topic that helps you let go of the unnecessary and hone in on what's important to YOU.
Each email ends with an easy-to-do action task that you will complete that day.
What's in the Series?
Here's an outline of the free 7-day email series:
Day 1: Overview & Reflection: In the first email you'll see how you will benefit from the challenge and critical questions to get you started.
Day 2: The 80/20 Rule – We use a proven strategy to look at your time and energy in a new way.
Day 3: Schedule for Focus – We re-schedule your day and use a template to focus on similar tasks.
Day 4: Simplify Your Life – Plain and simple – we cut the junk! This email has tips, tricks, and hacks for how.
Day 5: Automate More – I give you ideas to automate decisions that not only help you over the long term, but also free up your thinking for your big goals.
Day 6: Ask for Help – Here we use the art of delegating to make your life more of what you want it to be – and free up HUGE chunks of time.
Day 7: Take Better Care of Yourself – And finally, I give you resources (and a bit of a pep talk) to use some of your newfound free time in a better way. To make you feel good.
Who is this for?
This free email series is for anyone looking to tame the overwhelm, skyrocket their self-care, and live a more intentional life.
You'll find great tips for moms too!
That's it! I think you'll love it! (And remember, it's FREE!)


P.S. I'm doing the challenge along with you! (In fact, I do each day of the challenge regularly.) It's the only way I can truly thrive as a mother of three and full-time business owner.