Welcome to the favorites page! Where you can find all of the things that have been most helpful to me!
These may contain affiliate links, at no cost to you. They are all items that I've truly loved or been inspired by and want to share!
Check out 1) Products & Services, 2) Books Worth Reading, and then 3) Blogging Resources!
1. PRODUCTS & SERVICES
I'm a constant work in progress, but these things have been extremely helpful in my journey to be a little better in the values of the blog!
GROWTH & HAPPINESS
5 Minute Journal
The 5 Minute Journal is the easiest way to make sure that I'm practicing gratitude and setting up my intentions for the day. It is split into two easy sections for morning and night. I've LOVED it and will continue to buy it. Check it out HERE.
Productivity Planner
The Productivity Planner is from the same company as the journal above, and I also use it daily! It's been a game-changer in how I approach the day! It's a built-in way to make sure I'm putting first things first and prioritizing what needs to be done. Check it out HERE.
Audible
Audible has been instrumental in getting my husband into books. He's just not much of a reader, but the ability to listen to books to and from work has transformed the way he thinks about them. Try it HERE.
Headspace
This meditation app saved me when my first two were little. I never would have learned to meditate on my own, and I highly recommend investing in the app for a variety of guided meditation options. It's perfect if you need some stress relief or focus. Try it HERE.
HEALTH
QuiFit Gallon Sport Water bottle
This water bottle is 64 oz. It has motivational sayings and labels that tell me exactly how much more I need to drink. I love that I can see how much farther I need to go and whether I'm actually drinking water or not. Check it out HERE.
100 Days of Real Food Cookbook
When we began cooking a more whole foods diet, this cookbook and accompanying blog were EVERYTHING. It continues to be the basis for many of the things that I cook today, and I now have her other two cookbooks as well. Check it out HERE.
2. BOOKS WORTH READING
I'm an avid reader, and of everything I've read, THESE are all of the books that I loved and truly connected with. If you're looking for inspiration or to learn something new, I highly recommend them!
Also, many of these can be found at the library!
The Alchemist
The Alchemist is a beautiful story of a young man on an adventure. It's one of the deepest books I've ever read about following our dreams and the purpose of life. Check it out HERE.
Raising Happiness: 10 Simple Steps To More Joyful Kids & Happier Parents
Raising Happiness has wonderful tips and strategies for raising happy kids. I sometimes worry about how hard it is to raise kids these days, and this is a favorite for giving practical advice! Check it out HERE.
The Morning Miracle
The Morning Miracle gives the 6 must-do practices in the morning to supercharge growth and clarity.
Since reading this book I've also joined the Miracle Morning Community group on Facebook. It's a wonderful place with inspiring individuals.
I've since enjoyed the Miracle Morning for Parents & The Miracle Morning Millionaires even though some things are repeated in the books. Check it out the original HERE.
The Millionaire Next Store
This book was one of the first books I ever read about money, and it shapes much of my financial philosophy still today. Check it out HERE.
Tools of Titans
Tools of Titans is a huge repertoire of interviews with successful people. It covers books they love, habits that have helped them, and so much more.
It's hands down one of my favorites, and I have countless notes that I love to revisit. Check it out HERE.
The Compound Effect
The Compound Effect is a close up look at how life is always compounding for better or for worse. Compounding interest doesn't only apply to money!
It's a very motivating book if you're in the market to change your habits or better yourself. Check it out HERE.
Atomic Habits
Atomic Habits is the best habit-forming book I've ever read. And, I've read it three times since because I love the actionable tips in it. Want to change, well, anything? Check out the book!
Girl, Stop Apologizing
This is such a motivating book if you have a goal or dream you're working towards. I also especially enjoyed her take on routines and procrastination as I'm always looking for ways to improve. Check it out HERE.
The Latte Factor
This super quick read is a story of a young woman lost in the rat race of living paycheck to paycheck. She meets new people with different perspectives on money and then goes on to live a much more abundant life. It's very inspiring! Check it out HERE.
The Slight Edge
The Slight Edge is similar to the Compound Effect above. It's inspiring in the sense that slight and easy habits can be the difference between how we end up in life. Check it out HERE.
10% Happier
My one and only meditation book! It's the true story of a high flying newscaster's journey to meditation. If you've ever wondered about meditation or have been slightly cynical, I highly recommend this book! Check it out HERE.
The Five Love Languages: The Secret To Love That Lasts (& For Kids)
The Five Love Languages is my favorite marriage book, and the kids version is also SO helpful. They give such concrete ways to be a better spouse and mom.
I don't always achieve it, but it's wonderful to have a playbook on how to give love in a better way for the recipient. Check it out HERE.
3. BLOGGING RESOURCES
If you're a fellow blogger, or thinking about starting a blog, these are the resources that have been critical to growing my blog. See my BEST Resources to Grow Your Blog post for more free options!
TAILWIND

Tailwind, is essential for scheduling my pins at times my audience is online, as well as sharing to tribes that help re-pin my content.
If you are serious about blogging, you need to start AT LEAST with the basic Tailwind plan.
TASTY PINS
Tasty Pins is a $29 plugin that makes pinning to Pinterest with descriptionsa snap.
I can write my pin description right on my blog post and I know that it will be under every image a person shares from my blog. I also love that I can have multiple hidden pin images that readers can choose from.
CREATE AND GO PINTEREST COURSE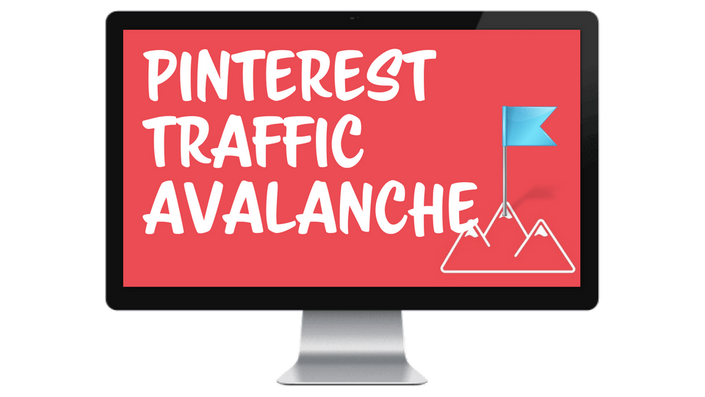 The Create And Go Pinterest Traffic Avalanche course took some time to decide on. BUT I AM SO GLAD I DID!
I've looked at so much free Pinterest advice online, but this course had ideas and tips that I hadn't seen before. And most importantly, it got me to look at my website as a business, which I wasn't doing before. Check it out HERE.
LEGAL PAGES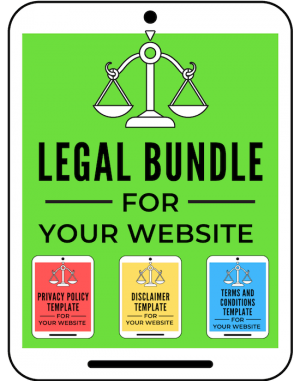 The legality of a blog is something I KNOW NOTHING about. I knew that I needed to be protected, but I didn't know how. And I felt that even if I took hours to figure it out, I could be doing it wrong.
So I invested in The Legal Bundle from A Self Guru. It was thorough and only took 10 minutes to set up on the site. Now I know I can sleep easy at night!
I'll be sure to keep updating this page as time goes along! I hope you found something here to inspire you!