Get Your Life Back Email Challenge
Are you tired of adding to-dos to your list faster than you can check them off?
If you find yourself in the middle of cooking dinner…
and suddenly your kids run in needing help with homework, which reminds you to call the doctor and go switch over the laundry, and 10 minutes later, you think….
"what was it that I was doing?"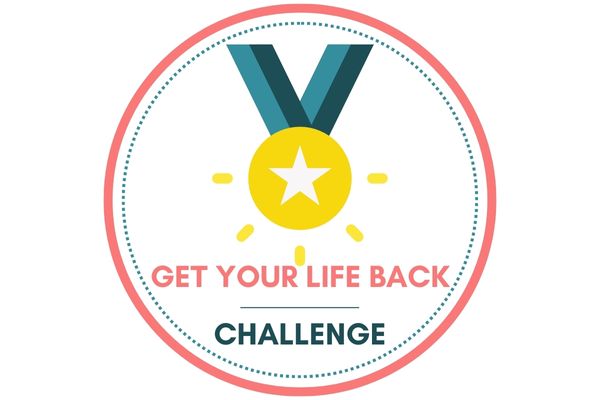 YOU ARE IN THE RIGHT SPOT
Get your sanity back without adding more to your already crowded plate.
7 DAY GET YOUR LIFE BACK EMAIL CHALLENGE
After the free email series, you'll…
ZONE IN ON WHAT ADDS VALUE TO YOUR LIFE EVEN IF YOU'RE THE QUEEN OF TAKING ON TOO MUCH
SIMPLIFY YOUR LIFE SO YOU'RE NOT DOING OTHER PEOPLE'S TASKS
AUTOMATE YOUR ROUTINES SO THE HEAVY LIFTING IS DONE FOR YOU
BE COMFORTABLE WITH ASKING FOR HELP AND NOT FEEL LIKE A FAILURE
3X YOUR SELF-CARE HABITS SO YOU HAVE MORE ENERGY & PEACE TOO
How does it work?
Every morning, receive an email over a specific topic that helps you let go of the unnecessary and hone in on what's important to YOU.
BECAUSE YOU MATTER!
Each email ends with an easy-to-do action task that you can quickly do in 5 minutes (even with that cold coffee spilling in your hand.)
After the Get Your Life Back Challenge…
1) You will BUILD laser-focused days by clarifying what you want.
2) You will cut out the time suckers, like multitasking, making it easier to focus on the good stuff.
3) You'll be able to reach your New Year's goals without the struggle.
4) You will model for your kids what it looks like to be the designer of your life.
4) You'll be able to breathe again. And enjoy your life.
You deserve to be happy too.
Why does it feel like you do everything, but don't have anything to show for it?
Start taming the overwhelm, skyrocket your self-care, and live a more intentional life.
You love your kids more than anything in the world and you'd do anything for them. But the truth is, doing everything for them is just going to leave you burnt out and resentful. And nobody wants that.
Moms are people too!
So, go ahead and join the free Life Back Challenge, so your kids can see you smile again.
Join over 850 others who have taken the challenge!