Kids Reading Challenge – How's It Going?
We are halfway through the first month of our reading challenge. How's it going?
Hopefully your child is enjoying a fun book for this month. If not, it's not too late!
*The challenge this month is to read a book that has been made into a movie or tv series. 📚📺
Print out the entire challenge here! Don't forget to have your child track and rate their book.
​​​​🌟Kids Monthly Reading Challenge.pdf 🌟
This kids reading challenge is about giving your child choice and enjoyment. Peek the photo for more of our family favorites. ⬇️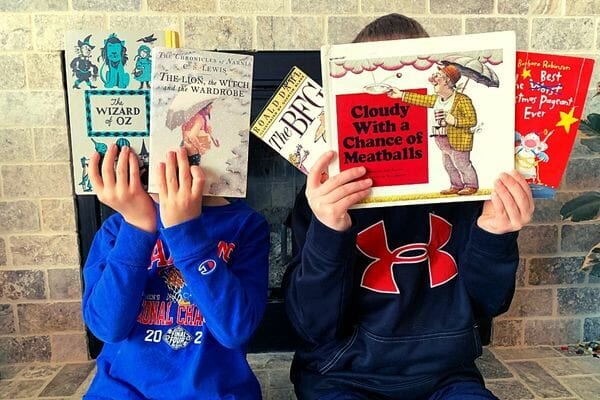 For the ultimate list, check out the Best Kids Books That Are Movies For 2023.
Is your child struggling to pick up a book?
Continue to let them choose interesting books for them.
Read tothem AND with them. Kids of all ages love read aloud.
Make a plan to watch the screen version of their book after they finish reading.
*Plan ahead for next month's challenge! We'll be reading an inspiring book for kids. This can include kids biographies of amazing people.
Stay tuned! We'll have a list of the best inspiring books for your kids soon!
Would you like to participate in the reading challenge along with your child?
🌟Adult Monthly Reading Challenge.pdf 🌟​​
Happy Reading!
Jess