Did you know that we offer FREE challenges for you?!
They are specifically designed to support you in different areas. And you can complete them all without spending a dime! Wahoo!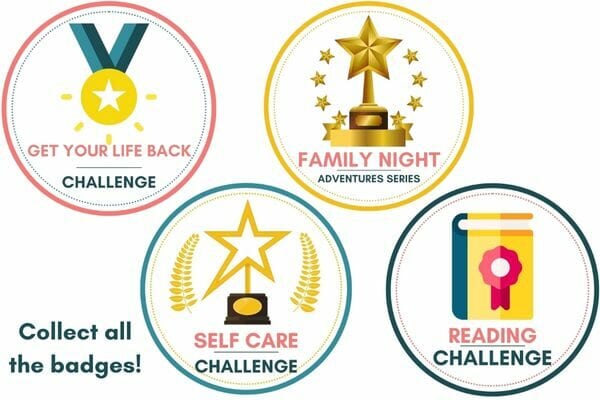 Here are the popular challenges. You get a simple 5 minute (or less) email sent straight to your inbox. Easy peasy.
Get Your Life Back Challenge: A 7 day challenge that shows you how to streamline, systemize, and skyrocket your quality of life.
The Family Night Adventure Series: A 6 week series (1 email every Friday) that highlights creative ways to have fun with your family and make the most of your time together.
NEW – The Self Care Challenge: A 7 day challenge with one easy task a day. This challenge reminds you to breathe, unplug, and protect your peace.
NEW – The HHI Reading Challenge: An ongoing challenge that's highlighting one book topic a month for the rest of the year.
You'll earn your badge after completing each challenge. Can you get them all? If you do, let us know by replying to an email. You could get featured on the site!
Let the games begin,
Jenn Kropf
"The most difficult thing is the decision to act, the rest is merely tenacity." – Amelia Earhart